Find out what is currently happening with our currency and whether it's likely if we'll see the Australian Dollar recover.
In our weekly update this week we discuss the dollar's patterns over the last week, how it performed over the weekend and have another look a the forecasts for where it could go next.
What will this article cover?
Exchange Rate video for July 30th
Major currency exchange rates
AUD in the last week
AUD in the last year
Currency forecasts
What it all means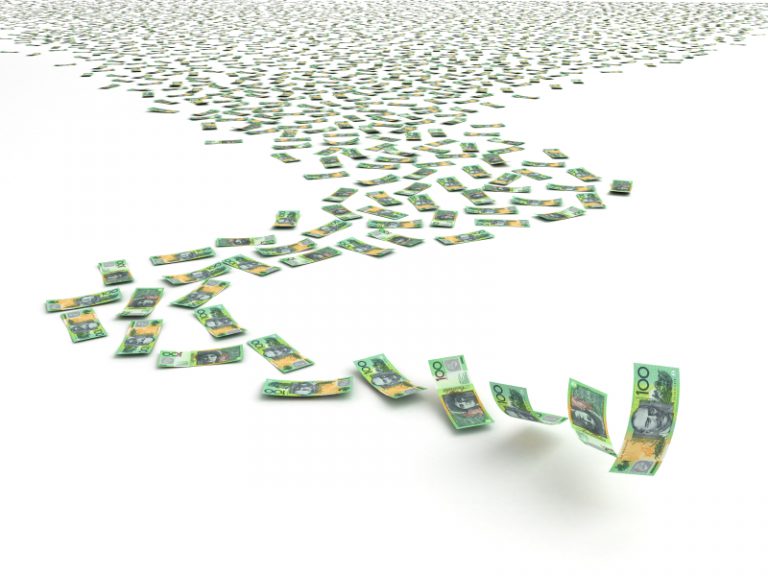 This video covers everything you need to know about the Australian dollar right now.
The rates in the video were correct at 11am AEST 30.07.18.
These are the exchange rates between the Australian Dollar and other major currencies. They were correct at 11am AEST 30.07.18.
Column 1 gives you the interbank or midmarket exchange rates from over the weekend. We have included the Aussie Dollar against; USD, EUR, GBP, JPY, NZD and IDR.
Column 2 looks at  the average bank rates being offered for currency exchange or international money transfers. We have calculated these from the Big Four Banks in Australia; Westpac, NAB, ANZ and Commonwealth Bank.
Column 3 gives you the margin between the actual rate and what the banks are offering you. This margin is what gives you an idea of whether the rate you're being offered is "good" or "bad". Usually, a better rate and lower fees can be found when it comes to currency. Using a comparison table let's you find the best rate for both situations.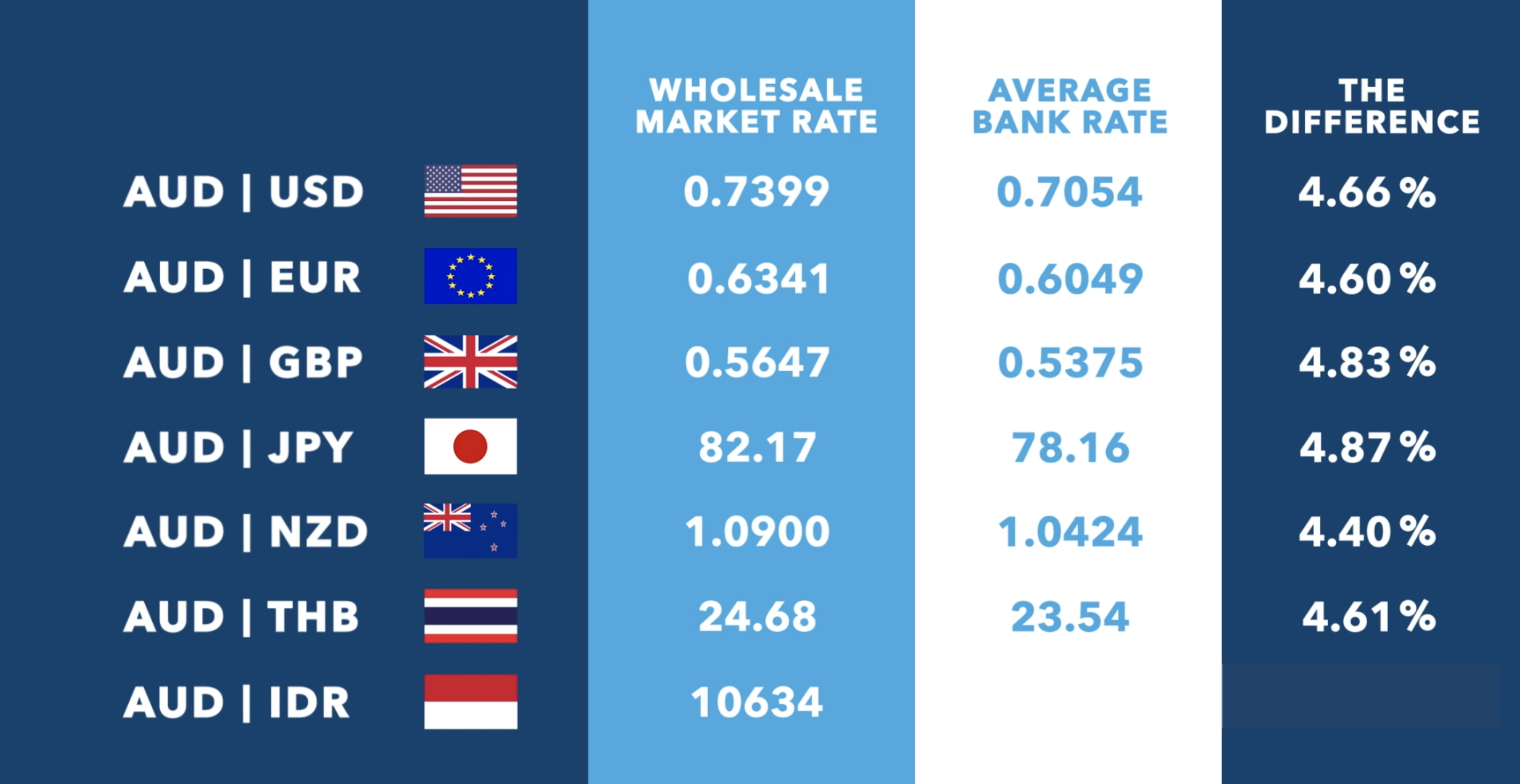 Australian Dollar Rate in the Last Week
Last week, the dollar dropped sharply against the US dollar early in the week.It recovered, but then fell again coming into Friday. Even with the high it hit on Thursday, it is substantially lower than it was earlier this year. This graph shows exactly how it trended in the last week.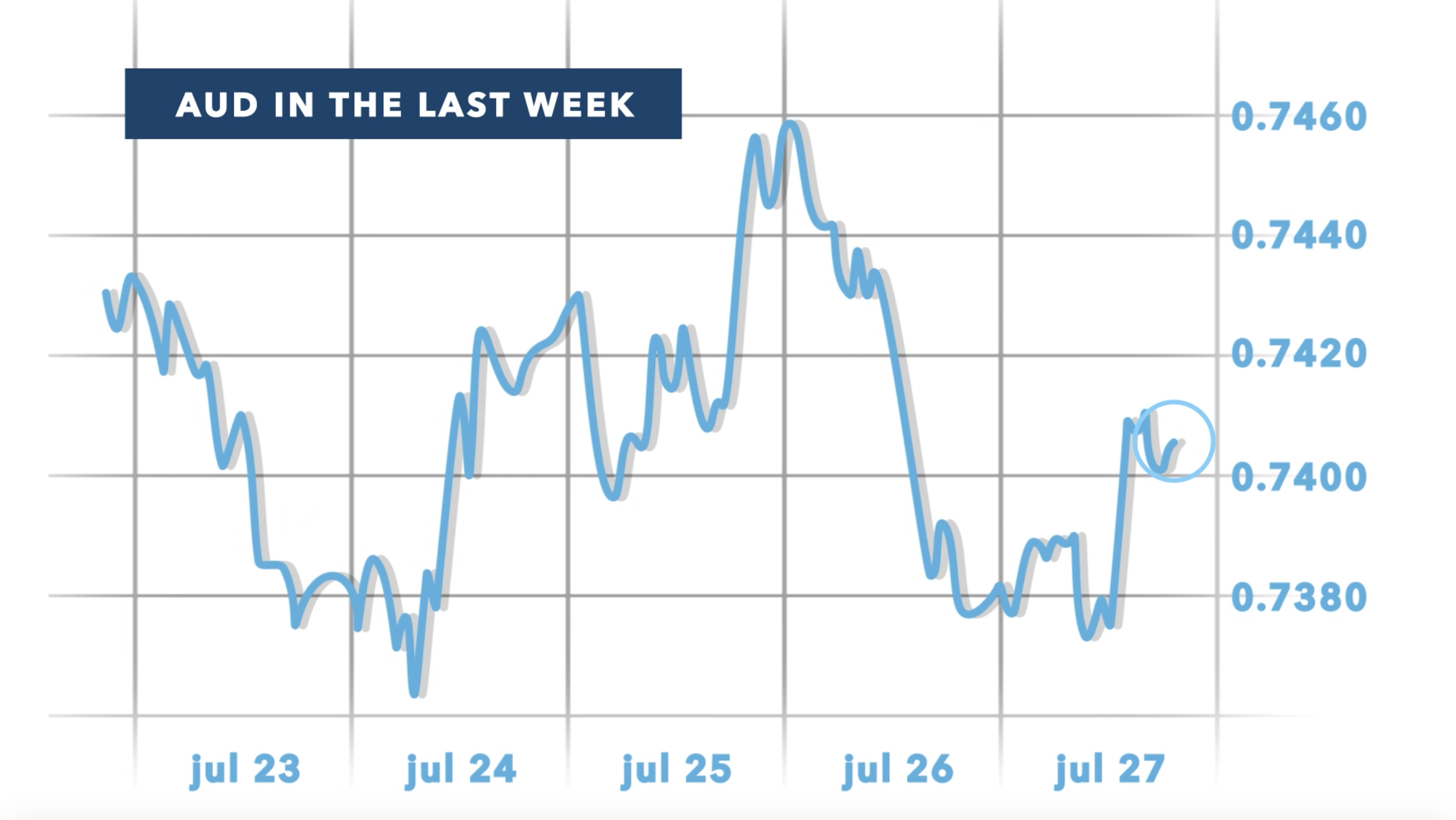 Australian Dollar in the Last Year
In January we saw the Australian dollar hit a high against the US dollar. It's currently about 7 cents lower than it was then. The Aussie Dollar is still currently trending significantly lower than it has been in 2018.This graph shows exactly how it has trended over the last 12 months.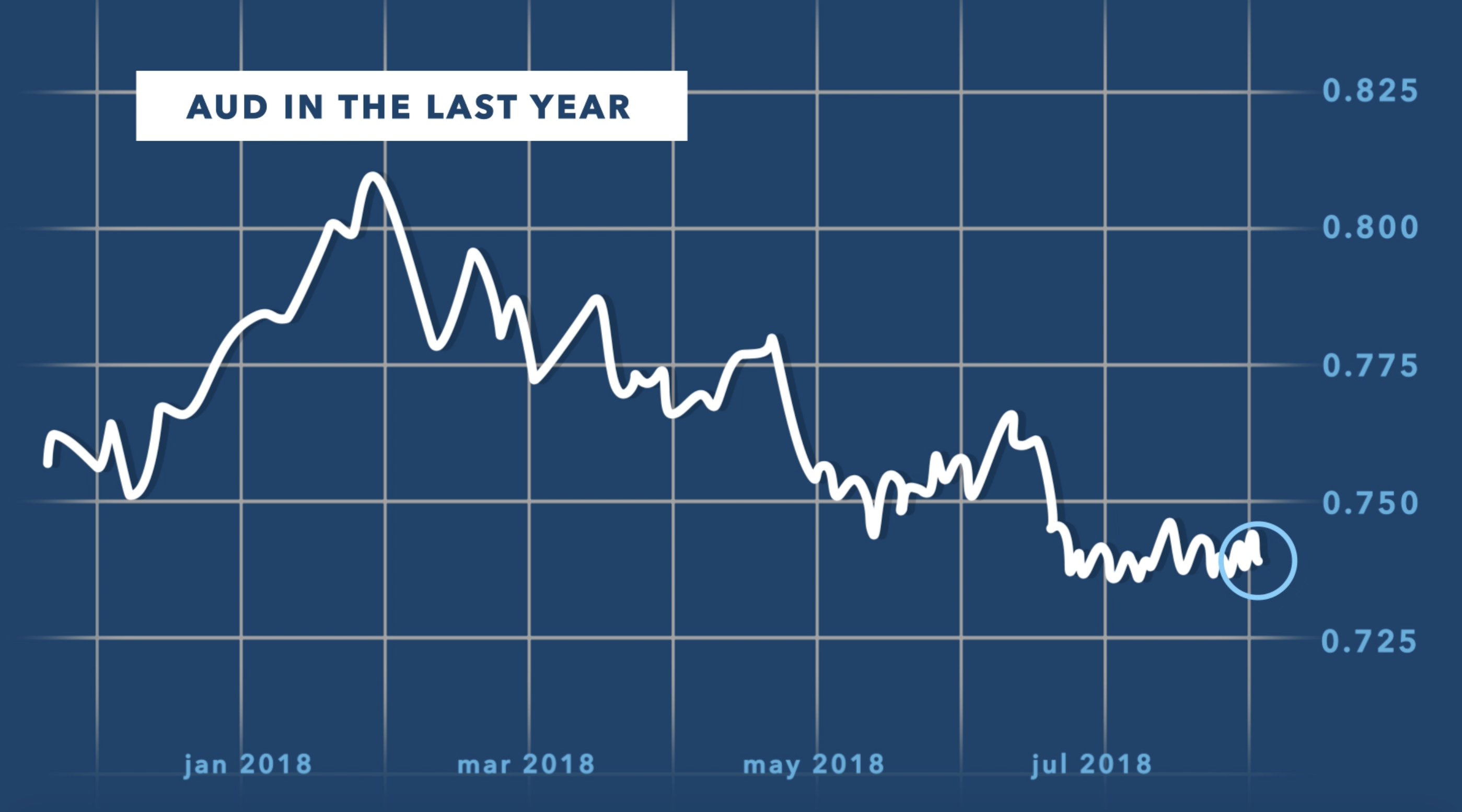 These are the forecasts from some of Australia's major banks. They haven't changed since last week and it still seems that the banks are optimistic that the dollar won't drop any further and either hold strong or increase slightly against the US dollar. It might drop slightly against some other currencies, but not by much.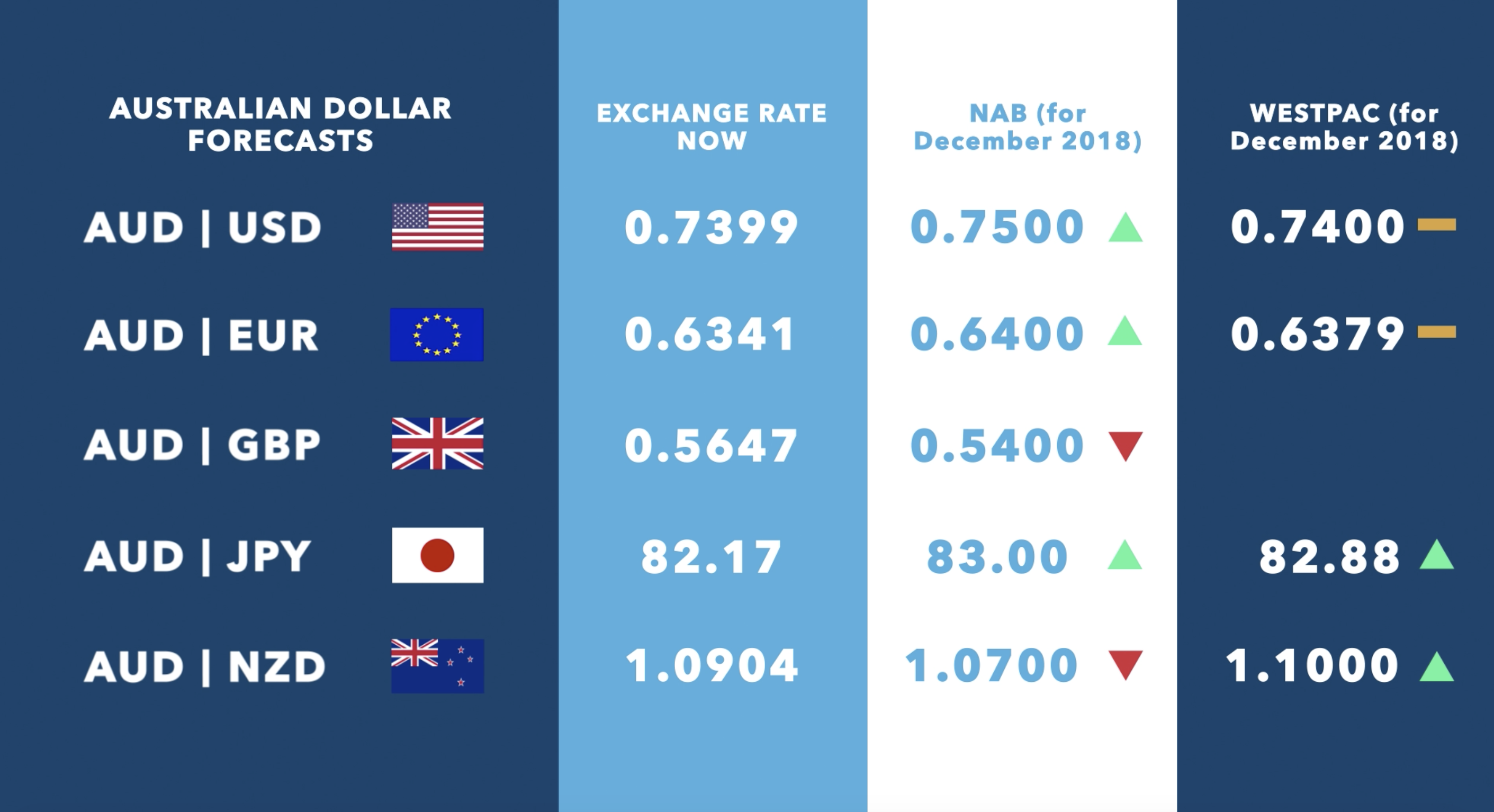 Can a lower AUD be a good thing?
Sure! It can be good news for our exporters, with overseas customers having more incentive to buy. This means, that it can be good for the economy.
What does it mean for me?
From a consumers point of view, a lower dollar is good when you're transferring money into Australia which means it's good for Australians currently living overseas, who need to transfer money home.  Or if you're converting currency into AUD. So if you have currency left over from an overseas holiday, it might be time to convert it back into Aussie Dollars.
For regular updates about the Australian dollar, you can subscribe to our YouTube channel. We also post videos about how to save money when it comes to currency and review different companies and providers.
---
Go to YouTube
---