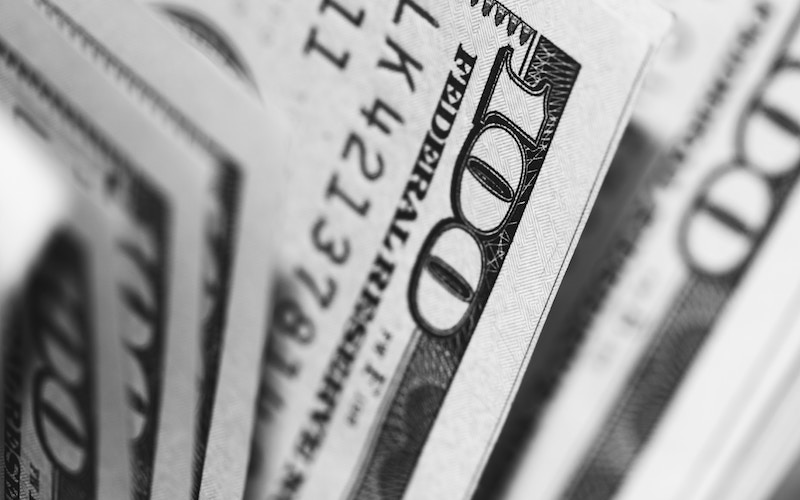 The AUD/USD exchange rate is closing in on 78 cents, so why are so many commentators expecting it to fall against the US dollar? We look at if this is as good as it gets for the AUD.
Is This As Good As It Gets?
The Australian dollar (AUD) has been falling against the US dollar (USD) for years. It was only 3 years ago that 1 AUD bought more than 1.05 USD, making it fantastic for travel to the US or importing goods.
It hasn't all been one way traffic though. Each year, there are always times when the Aussie dollar moves higher.
For most of 2016, this has been the case. It's gone from under 69 cents to hit 78 cents in April before falling hard again in May.
Technically Speaking, the Australian Dollar Could Be Peaking
According to the ASX, "Technical analysis is the study of the past price movements of an individual share or the market as a whole. Charts are the key tool used in technical analysis."
Looking at the chart of the AUD/USD over the last 3 years, it has been moving lower over time in a downward trend. If this trend continues, then the Australian dollar will most likely peak at its current levels before resuming the trend south.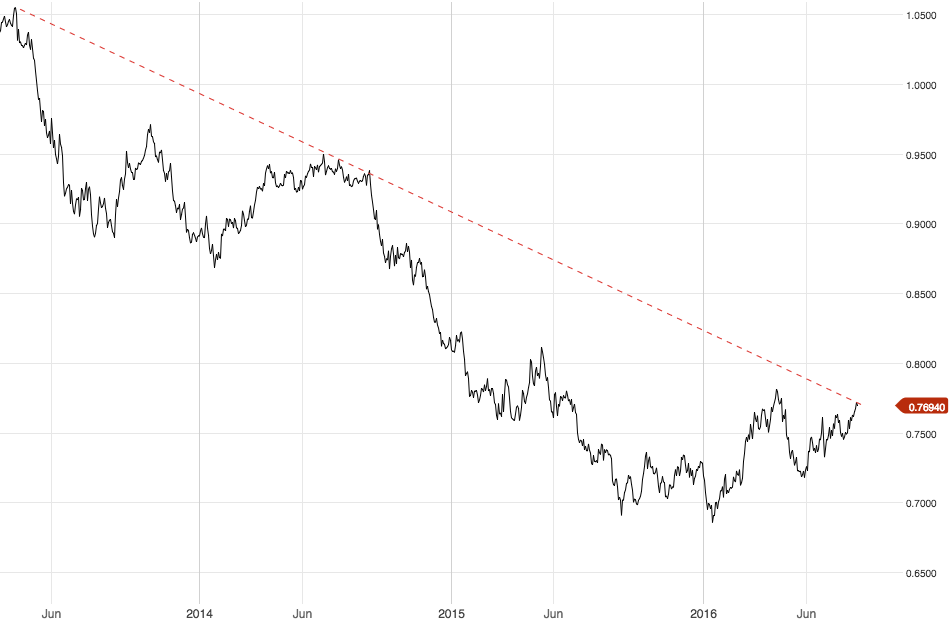 So What Happens If It Keeps Going Higher?
As aways, past performance or price movement is NO guarantee it will continue in the same direction.
If the Australian dollar heads above 78 cents and continues higher, then the broader down trend has been broken. This does not mean however that you can expect it to head back to parity. It could trend sideways for a period of time or rally briefly before entering another downward trajectory.
General advice: The information on this site is of a general nature only. It does not take your specific needs or circumstances into consideration. You should look at your own personal situation and requirements before making any financial decisions.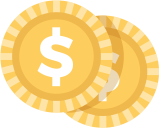 AUD to USD Exchange Rate Calculator