5 Safe Alternatives to TransferWise
As a money transfer service, TransferWise is a transparent and easy to use option. But if you're making an international money transfer, it can be worth looking at some of TransferWise's competitors to see which is the best option for you.
While they are known for their transparency and low fees, for some transfers there are companies that can be cheaper than TransferWise. It's always good to know what your options are.
In this article, we take a look at 5 companies that offer similar services to TransferWise and how they compare. We've taken their level of cost, speed, convenience and security into consideration, so you can decide who to best use for your next international money transfer.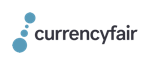 CurrencyFair started about the same time as TransferWise and has also grown largely thanks to excellent exchange rates and raving customer reviews.
Similar to TransferWise, it is a peer-to-peer currency exchange company that specialises in exchanging and transferring money internationally. It allows people to trade currency directly with each other, instead of making these transfers through a bank.
Pros and cons of using
CurrencyFair
No minimum transfer overseas and maximum is very high
Flexibility to wait for the best exchange rate or make an automatic transfer
Great security for your account online, your money and their website
You are unable to secure exchange rates unless you have money in CurrencyFair's account
Cash pick up, mobile wallets and bill payments not available
If you want the very best exchange rate you might have to wait a while for an exchange rate match to come through
How does CurrencyFair compare to TransferWise?
|    Value    |    Speed    |     Ease     |
| --- | --- | --- |
|  Both |   Both |   Both |
The Currency Shop has partnered with CurrencyFair to offer 10 fee free money transfers. Click on this offer, register your details and avoid paying a fee to transfer money overseas.
Easy to use online platform
Excellent exchange rates for sending money to and from Australia
Rated Excellent 4.7 out of 5 by over 4000 customers on independent review site Trustpilot.
Learn More About CurrencyFair

Owned by Euronet and home to xe.com, the company has an incredibly wide reach. They are able to transfer money to bank accounts in many countries worldwide, and don't charge fees no matter how much you're sending.
Pros and cons of using
XE Money Transfer
Have competitive exchange rates
They don't charge any fees or commission for making a transfer
Large and well established global reach.
While XE compare exchange rates for hundreds of currencies, they have a limited list of currencies they can actually transfer
XE customer service is only available through business hours
XE doesn't accept payment via credit card, cash or cheque
How does XE compare to TransferWise?
|    Value    |   Speed   |     Ease     |
| --- | --- | --- |
|  Both |   Both |   TransferWise |

Like TransferWise, OFX have an easy to use website and app. So if you like doing everything online, either could be a good option. They are also one of the larger global transfer companies. This means they operate in most of the same countries that TransferWise do.
Pros and cons of using
OFX
Great exchange rates across a range of currencies and amounts
Also does not charge fees for transfers more than $10,000
Access to 24/7 customer support.
The minimum transfer amount is $250 AUD or more
You can only fund your transfer via an EFT or BPay
You can't pay via cash or check
How does OFX compare to TransferWise?
|   Value    |   Speed   |   Ease   |
| --- | --- | --- |
|  Both |   Both |   Both |

Like TransferWise, WorldFirst is a UK based company. They offer money transfer services for both individuals and businesses alike. While their headquarters is located in London, they have offices spanning throughout Australia, Hong Kong, Singapore, the Netherlands and USA.
WorldFirst has a minimum transfer amount of $2,000, which you don't find with TransferWise. However, WorldFirst don't charge any fees for making an international money transfer.
Pros and cons of using
WorldFirst
Good exchange rates for amounts between $2,000 and $10,000
No direct fees for making a transfer
Access to customer service for small business and corporate customers
The lowest amount you can transfer is $1,000 USD or equivalent
You can only fund the transfer via a domestic wire transfer, not credit or debit card
You can't pay via debit card, credit card, cash or cheque
How does WorldFirst compare to TransferWise?
|   Value    |    Speed    |    Ease    |
| --- | --- | --- |
|  Both |   Both |   Both |

If you have an account, you may have considered making an international money transfer with PayPal. They are one of the world's most popular payment systems to purchase goods and pay for services. It is a convenient way to transfer money to people in the same country and internationally, if they also use PayPal.
If you're thinking of using PayPal as an alternative to OFX, it's important to keep a couple of things in mind. Firstly, the person receiving the money must also have a PayPal account. Secondly, know that OFX will generally be cheaper than PayPal.
Pros and cons of using
PayPal / Xoom
They are good for sending money within the same country, but can be expensive internationally
Accept a variety of payment methods
If you've used them before, the process is very straightforward
Adds a mark-up to the exchange rate that differs with each currency, amount and transfer method. This is often not clear and close to the retail exchange rate, making it far more costly than other providers.
Expensive for international money transfers.
How does PayPal compare to TransferWise?
|   Value    |   Speed   |    Ease    |
| --- | --- | --- |
|    TransferWise |   Both |  Both |
Transferring money is simple and easy when transferring with the right provider. We know it can be tricky to know who to choose.
Here's the overall list of alternatives to TransferWise we recommend in order of preference:
CurrencyFair provide the closest match for a money transfer service to TransferWise. They are another peer-to-peer exchange. Both money transfer companies offer competitive rates for sending money, good speed and ease of use online.
XE is a good choice for the large range of countries you can send money and offers similar exchange rates. Both offer good transfer speeds. TransferWise tends to be easier to use online.
OFX and WorldFirst are good alternatives to TransferWise for transfer amounts over $10,000. All 3 money transfer companies offer good transfer speed and ease of use online. OFX and WorldFirst are known for their excellent customer service.
PayPal's Xoom service is a highly rated option by thousands of customers globally. Although they cost you more than other transfer providers (hence why we've placed them fourth), they offer a lot of flexibility, security and range of services which are supported by PayPal.
We hope the above five alternatives have helped you to choose the best one for you. For more information, visit us online!
Your currency knowledge centre
5 Cheaper Ways to Transfer Money Overseas
Using a bank is one of the easiest ways of transferring money overseas, but can also be the most costly. There are alternatives that can make the whole process cheaper.
International Money Transfer Comparison and Reviews
Find the best international money transfer exchange rates to send money overseas from Australia. Compare the rates and fees from leading banks and money transfer services.
How to Transfer Money Overseas from your Australian Bank Account
Transferring money overseas from your Australian bank account is simple once you know how to do it, but you might be short on time to figure it out.