5 Cheaper Money Transfer Alternatives to Western Union
Western Union is maybe the most well known name in money remittance. Just because they've been around the longest, doesn't mean they should be the company you use though. There are many alternatives to Western Union that can offer you a safe and fast transfer, while saving you some money!
Today, there are many companies like Western Union that are cheaper and more convenient. When it comes to making your next international money transfer, have a look at some of Western Union's competitors. We've listed our top 5 similar companies.

Customers that have used Western Union are likely to feel comfortable using WorldRemit. The most important thing that Western Union and WorldRemit have in common is cash pick up. While WorldRemit don't offer it for every location they can transfer money to, it's worth checking. Often you will find the rates they off are better than Western Union's exchange rates.
Pros and cons of using
WorldRemit
Very low fees and excellent exchange rates for transfers to India, the Phillipines, Africa and South America
Their website and app is easy to use and allows you to pay by credit or debit card
Great alternative when you need cash pick-up
Maximum transfer size of $10,000 and is even lower for some currencies
Don't offer support for businesses
Their transfer fee is not fixed, so it can change between different currencies
It's also important to know what makes them different. You can make a higher transfer with WorldRemit. While Western have a transfer limit of $5,000 you can send up to $10,000 with WorldRemit, depending on the currency.
|    Value    |    Speed    |     Ease     |
| --- | --- | --- |
|   WorldRemit |   Both |   Both |
The Currency Shop has partnered with WorldRemit to offer 3 fee free money transfers. Click on this offer, register your details and avoid paying a fee to transfer money overseas.
Zero fees on your first THREE money transfers
Send money with WorldRemit using the code '3FREE' and pay no fees on your first three money transfers
Valid until 31st March 2020
Bank transfers only. Does not apply to cash pick-up or airtime
Receiving or intermediary banks may charge fees on transactions
Learn More About WorldRemit

If you want to use a large and established company, XE could be the one for you. They are a really good option for making transfers online and don't have a minimum transfer amount. Like TorFX, XE do not charge any fees. They generally have competitive exchange rates in the same way TorFX do.
Pros and cons of using
XE Money Transfer
Have competitive exchange rates
They don't charge any fees or commission for making a transfer
Large and well established global reach
There is a minimum transfer amount of $175 AUD for one-off payments and around $900 AUD for recurring payments.
Owned by Euronet and home to xe.com, the company has an incredibly wide reach. They are able to transfer money to bank accounts in many countries worldwide, and don't charge fees no matter how much you're sending.
|   Value    |   Speed   |   Ease   |
| --- | --- | --- |
| XE |   Both |   Both |

Remitly is a very close competitor of WorldRemit. They both specialise in remitting money overseas online.
Just like WorldRemit, Remitly are excellent at sending money to South America, Asia and Africa, but online via your computer or mobile app.
Pros and cons of using
Remitly
Very low fees and excellent exchange rates for transfers to India, the Philippines, Africa and South America.
Their website and app is easy to use and allows you to pay by credit or debit card.
Great alternative when you need cash pick-up.
Daily and monthly limits on transfers
You can only fund your transfer with bank transfer, debit or credit card
|    Value    |    Speed    |     Ease     |
| --- | --- | --- |
|  Remitly |   Both |   Both |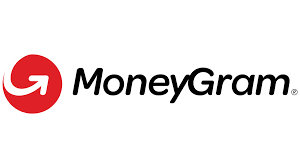 MoneyGram is the second largest money transfer service in the world. Founded in 1940, you are likely to have seen their logo in one of your go-to stores such as 7/11, Walmart and the Post Office. With over 380,000 locations, MoneyGram is one of the few companies that offer in-person collection of money transfers.
Pros and cons of using
MoneyGram
Cash pick up points across the world, often in stores such as 7/11, Walmart and Post Offices
Supports transfers to over 200 countries/territories
Very fast transfer, can be from 10 minutes after the transfer that the cash can be available to pick up
Much more expensive than another money transfer service. MoneyGram adds a margin on the market rate plus a high fee, usually around 3% meaning you will be charged more for your transfer amount.
Cash pick-up is their default method and bank transfer is only available in selected countries.
MoneyGram is an expensive method to complete your international money transfer. With fees calculated by multiple factors such as location, amount, payment method and how the money is received, it's not transparent or clear how much a customer will be charged.
|   Value    |    Speed    |    Ease    |
| --- | --- | --- |
|  Both |   Both |   Both |

If you have an account, you may have considered making an international money transfer with PayPal. They are one of the world's most popular payment systems to purchase goods and pay for services. It is a convenient way to transfer money to people in the same country and internationally, if they also use PayPal.
Pros and cons of using
PayPal / Xoom
They are good for sending money within the same country, but can be expensive internationally
Accept a variety of payment methods
If you've used them before, the process is very straightforward
Adds a mark-up to the exchange rate that differs with each currency, amount and transfer method. This is often not clear and close to the retail exchange rate, making it far more costly than other providers.
Expensive for international money transfers.
If you're thinking of using PayPal as an alternative to OFX, it's important to keep a couple of things in mind. Firstly, the person receiving the money must also have a PayPal account. Secondly, know that OFX will generally be cheaper than PayPal.
|   Value    |   Speed   |    Ease    |
| --- | --- | --- |
|   Western Union |   Both |  Both |
Transferring money is simple and easy when transferring with the right provider. We know it can be tricky to know who to choose.
Here's the overall list of alternatives to Western Union we recommend in order of preference:
WorldRemit, XE and Remitly are the best rated and our overall recommended service for foreign exchange when compared to Western Union. They often have more competitive rates than Western Union. Their fees are often less than Western Union. They all offer good transfer speed and ease of use online.
MoneyGram is another alternative to Western Union for money transfers. They offer similar fees, exchange rates, transfer speed and ease of use online.
PayPal's Xoom service is a highly rated option by thousands of customers globally. Although they cost you more than other transfer providers (hence why we've placed them third), they offer a lot of flexibility, security and range of services which are supported by PayPal.
We hope the above five alternatives have helped you to choose the best one for you. For more information, visit us online!
TransferWise Money Transfers Reviewed
TransferWise are one of the fastest growing online money transfer services in the world. But are they the right option for you? Read about the type of customers that like TransferWise to find out.
International Money Transfer Comparison and Reviews
Find the best international money transfer exchange rates to send money overseas from Australia. Compare the rates and fees from leading banks and money transfer services.
Our simple InstaReM review helps you learn all the important things about using InstaReM for international money transfers.