5 Awesome Online Alternatives to InstaReM
Finding alternatives to InstaReM can be time consuming. Whether you're an individual looking to transfer money abroad or a small business wanting to explore ways to pay staff in different currencies, you may have considered InstaReM as a way to complete your international money transfer.
But with so many money transfer services available, we know it can be hard to know which one to choose and which one will support your needs in the best way. To help you in your decision, we've listed 5 of the best alternatives to InstaReM.

TransferWise is one of the biggest and most popular money transfer services in the world. Founded in 2011, they transfer over $5 billion USD every month for their customers and are one of the few companies that convert money at the real mid-market rate, with no mark-up added.
TransferWise offers ease and low fees due to their widely supported currencies list and percentage-fee transfer rates. Although these fees are transparent and low, it does make TransferWise a more expensive choice for larger international transfers.
InstaReM often matches TransferWise in terms of cost and can even beat them for mid-large international money transfers due to the way they calculate their fees. InstaReM is also faster due to their worldwide bank relationships, allowing them to complete their transfer within 1-2 business days.
Pros and cons of using
TransferWise
Highly rated app - 4.8 out of 5 stars
Easy-to-navigate website with simply, transparent information
Converts money at the real mid-market rate - no mark-up or conversion fee applied
Supports 50+ currencies for currency exchange
Money delivered between 2-4 business days
Not open to everyone worldwide yet
Transfer fees can get costly when transferring larger amounts of money due to percentage-style calculation
Does not yet support sending money to and from all currencies offered
TransferWise is the more popular choice in the UK, US and European markets. Its app is its biggest strength, which offers customers an easy way to transfer money with low fees and to a range of supported currencies.
InstaReM is more established in the Asia market and continues to grow globally. Competitively matched against TransferWise, you'll likely get similar or better rates and a potentially faster transfer to your bank account. What you'll miss out on in ease of use will be rewarded in saving, particularly for larger transfers.
|   Value    | Speed | Ease |
| --- | --- | --- |
|  Both |   TransferWise |   TransferWise |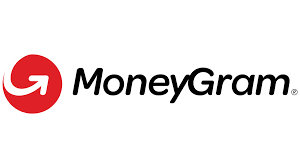 MoneyGram is the second largest money transfer service in the world. Founded in 1940, you are likely to have seen their logo in one of your go-to stores such as 7/11, Walmart and the Post Office. With over 380,000 locations, MoneyGram is one of the few companies that offer in-person collection of money transfers.
But this convenience comes at a cost, and MoneyGram's fees and exchange rates are a lot worse than other transfer services. If you're looking for a digital transfer and not restricted by your recipient needing to collect cash in-person, then we would recommend InstaReM or other alternatives.
Pros and cons of using
MoneyGram
Cash pick up points across the world, often in stores such as 7/11, Walmart and Post Offices.
Supports transfers to over 200 countries/territories.
Very fast transfer, can be from 10 minutes after the transfer that the cash can be available to pick up.
Much more expensive than another money transfer service. MoneyGram adds a margin on the market rate plus a high fee, usually around 3% meaning you will be charged more for your transfer amount.
Cash pick-up is their default method and bank transfer is only available in selected countries.
Highly variable fees applied - this can be calculated by the currencies you're converting, how much and the method of your transfer.
MoneyGram is an expensive method to complete your international money transfer. With fees calculated by multiple factors such as location, amount, payment method and how the money is received, it's not transparent or clear how much a customer will be charged.
For ease and value, we recommend InstaReM. Only use MoneyGram if you specifically need someone to pick up cash, but be aware that you will lose a larger percentage of your money in the process.
|   Value    | Speed | Ease |
| --- | --- | --- |
|  InstaRem |   MoneyGram |   InstaReM |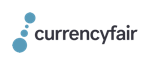 CurrencyFair was founded in Ireland in 2010. It's a very popular option for many globally and has exchanged more than €10 billion to date.
We would highly recommend CurrencyFair as an option to transfer. They are fairly priced compared to competitors and also have a unique option of choosing to exchange at a later date with another CurrencyFair customer. Known as peer-to-peer exchanges, this can be a cost-effective way for both parties to exchange if you have the time to wait.
Pros and cons of using
CurrencyFair
Very highly rated app - 4.8 out of 5 stars
Fixed flat fee applied to transfers, making it cost-effective for larger transfers
CurrencyFair website is easy to navigate and offers clear and transparent information
Payment options on how you wish to transfer your money
Supports 21 currencies in over 150 countries
Limited number of supported currencies compared to other providers
Depending on your bank, the transfer can take longer than other providers
The peer to peer service does not guarantee a lower exchange rate, so you may lose time and risk not getting the rate you requested
CurrencyFair and InstaReM are well matched.
For value, CurrencyFair has a great peer-to-peer service: you request an exchange rate that you wish to transfer at and see if this is accepted by another user looking to transfer in the opposite direction. Although it's not guaranteed to be accepted, it is a great way to explore getting the best value if you are not pressed for time.
|   Value    | Speed |    Ease    |
| --- | --- | --- |
|  InstaRem |   InstaReM |   Both |

PayPal provides its millions of customers with an easy to use, secure international transfer service called Xoom. Although PayPal may not be the first company you think of, Xoom has raving reviews from customers and is now one of the leading transfer choices for the US, Canada and Europe.
But with all bigger brands, there is a price to pay for using them and sending money under the PayPal umbrella. Because of this, Xoom is more expensive than other money transfer options and the exchange rate mark up is often obscure and high.
Pros and cons of using
PayPal / Xoom
Highly rated and reviewed app: Xoom gets 4.7 out of 5 stars out of 37,000 reviews
Send to 30 countries worldwide in US dollars or local currency. For the full list, click here.
A number of payment options available for pay in and pay out: use your PayPal account, debit or credit card to transfer and your recipient can receive via a bank deposit, cash out or door delivery of funds. You can also pay bills directly to countries and different currencies.
Secure and convenient
Fast money transfer: money can be delivered in a number of hours in most occasions, or a few days depending on the details of your international money transfer.
Adds a mark-up to the exchange rate that differs with each currency, amount and transfer method. This is often not clear and close to the retail exchange rate, making it far more costly than other providers.
Expensive for international money transfers.
You may be drawn to PayPal simply because you have used them previously for online transactions and you know they are secure and easy to use.
But despite PayPal being a well-known and trusted online transaction provider, they simply don't offer value in international transfers and you will lose a larger percentage of your money overall than other providers, including InstaReM.
|   Value    | Speed |    Ease    |
| --- | --- | --- |
|  InstaRem |   PayPal / Xoom | PayPal / Xoom |

OFX has been around for 20 years and has transferred an impressive £65 billion to date for customers around the globe.
Unlike other transfer services such as MoneyGram, it's worked hard to keep up with its digital competitors and has an easy-to-use, highly rated app and website to complete your international money transfer.
Pros and cons of using
OFX
Offers 55+ currencies
No transfer fees applied (fee added into currency conversion rate)
Has a good app rating (4.8 out of 5 stars)
Good customer service 24/7
Minimum transfer limit applies on some currencies
Charges margin on exchange rate – on average 0.4% above mid-market rate
Hidden rates online - online currency converter only shows market exchange rates, to find out OFX customer rates, you must login or set up an account
Some bad reviews on TrustPilot
Exchange rate and margin changes per 'pair' e.g. one currency to another
OFX and InstaReM both offer over 50 currencies to exchange, although there are restrictions in the routes of your chosen exchange.
InstaReM charge a fee ranging anywhere between 0.25-1% but charge zero mark-ups on the exchange rate.
OFX do not charge a fee but instead add a percentage mark-up to the exchange rate, on average 0.4%, making OFX the slightly more expensive option depending on where you're sending money to.
|   Value    | Speed |    Ease    |
| --- | --- | --- |
|  InstaRem |   InstaRem |   OFX |
Transferring money is simple and easy when transferring with the right provider. We know it can be tricky to know who to choose.
Here's the overall list of alternatives to InstaReM we recommend in order of preference:
TransferWise is the best rated and our overall recommended service for foreign exchange. Easy to use through their app, they offer transparent information and security throughout.
CurrencyFair is a great service and one of the main competitors to InstaReM. A new digital transfer provider, it offers everything from low rates to a slick app. If you're not feeling InstaReM, definitely check CurrencyFair out!
OFX is a good choice for large money transfers overseas and InstaReM is better for smaller amounts. In addition InstaReM is better for speed and exchange rates under $10,000.
PayPal's Xoom service is a highly rated option by thousands of customers globally. Although they cost you more than other transfer providers (hence why we've placed them third), they offer a lot of flexibility, security and range of services which are supported by PayPal.
MoneyGram is only a good option if you need to prioritise convenience of cash over transferring into a bank account. With a huge network of agents, it's pretty easy to get cash from a MoneyGram transfer but as the sender, expect to see a healthy chunk of your money go into MoneyGram's pockets.
We hope the above five alternatives have helped you to choose the best one for you. For more information, visit us online!
TransferWise Money Transfers Reviewed
TransferWise are one of the fastest growing online money transfer services in the world. But are they the right option for you? Read about the type of customers that like TransferWise to find out.
International Money Transfer Comparison and Reviews
Find the best international money transfer exchange rates to send money overseas from Australia. Compare the rates and fees from leading banks and money transfer services.
Our simple InstaReM review helps you learn all the important things about using InstaReM for international money transfers.