Avoid high fees and bad exchange rates when sending money to Russia from Australia.
Whether you're sending money to Russia for the first time, or if you're doing it frequently - it pays to know the best options.
Depending on your situation, some money transfer companies are better than others. We've looked at your best options for larger transfers, transfers back into Australia, sending money to family, for property, business or study.
There is also a handy money transfer comparison table that will help you find the cheapest way to transfer money based on your currency and amount.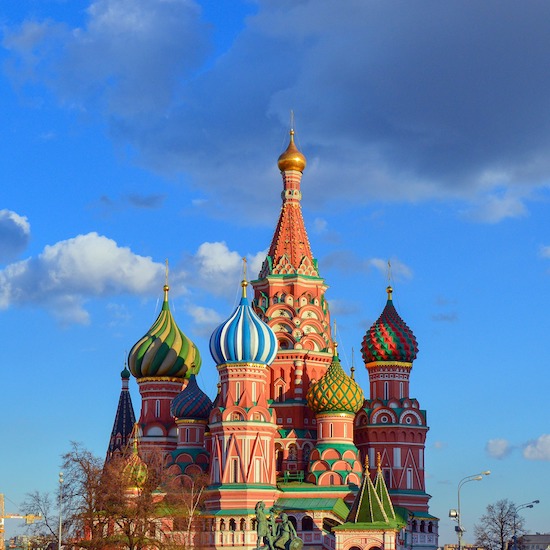 Why Are You Transferring Money to Russia?
The best way to send money to Russia can depend on the reason you're making the transfer. Choose the situation that most suits yours below and click on the title.
Calculate the Cheapest Way to Transfer Money to Russia
Provider
Exchange
Rate
Transfer
Fee
Transfer
Time
Total (AUD)
Rates last updated

October 18 2018

Read Review

46.8660
$5.63
1-2 Days

$219.00

Lowest Cost Option

Go to site

Read Review

So, sending RUB 10,000 to Russia at an exchange rate of 46.8660 will cost you $219.00 which includes a fee of 5.63

About TransferWise

Transparency and an easy online experience are the 2 things that set TransferWise apart from the banks and other money transfer companies. If you prefer to bank online, you'll like TransferWise. Setting up an account and making a transfer is very easy. They are also very clear on the exchange rate and fees you'll pay before you make a transfer.

Click here for the full review

Pros

Clear and transparent exchange rates fees
The online experience is first class
Like the banks, they are regulated by ASIC and registered with AFSL
Constantly bringing out new innovative products

Cons

There are currently a number of global currencies they do not currently support
Limited support based in Australia
Percentage based fee can add up on very large transfers




Read Review

44.9780
$0.00
1-3 Days

$222.33

$3.33 more expensive

Go to site

Read Review

So, sending RUB 10,000 to Russia at an exchange rate of 44.9780 will cost you $222.33 with no fees.

About OFX

OFX (formally known as Ozforex) is the largest Australian owned money transfer company. It launched in 1998 and grew rapidly until finally listing on the Australian Stock Exchange in 2013. OFX excels in 2 areas – Online experience and customer service. The company was born online and continues to develop easy, intuitive products. While OFX customers do most of their transactions online, they are backed up with exceptional customer service.

Pros

Better exchange rates compared to banks
Highly safe and secure transfers
1 - 2 days delivery times for most countries
Quick response time
Fantastic customer service

Cons

Credit cards, cheques and cash are not accepted
Transfers to Thailand can take up to 4 days
Fees for transfers smaller transfers



---
Step 1
Enter currency and amount you need
Step 2
Compare great exchange rates from top providers
Step 3
Make the transfer right in the provider website!
---
Transferring a Large Amount of RUB
If you are sending a large amount of money between Australia and Russia, the most important things to consider are:
1. The safety and security of your money
2. The exchange rate being offered
3. Any extra fees

When transferring a large amount of money, consider using XE Money Transfers

Why?
Outside of a bank, XE is one of the largest and safest companies in the world. They are a well known and trusted name in the money transfer industry. With over twenty years experience, they now help 33,000 people and 2,000 businesses make transfers each year.
They offer better rates for large transfers, charge no fees and have good customer service if you need help with your transfer.
Related Review: Learn more about XE here
---
Transferring Money Back to Australia from Russia
If you are receiving money from overseas or need to transfer money back to Australia, finding the best option isn't as simple.
The most important things to consider are having customer support both here and overseas and the exchange rate.

When transferring money back to Australia, consider using TransferWise

Why?
TransferWise offers you the wholesale exchange rate that you see on Google. They also reduce their percentage based fee for larger amounts.
They have a global network of customer support hubs with extended hours. We also like that you can contact them by email, online, or via facebook. Also, the pricing is transparent and clear. They always offer the same exchange rate you see on Google and the fee they charge is clearly displayed so you know exactly how much the transfer will cost.
Related Review: Learn more about Transferwise here.
---
Sending Money to Friends and Family
Spending extended periods of time away from home can be a struggle at times. This is especially true when you are missing out on important events with your friends and family. If you are looking to send a small amount of money home, Western Union is a good choice, but can also be more expensive. With larger amounts, you should find providers other than Western Union that can offer you a fee waiver for your transfer.
This is the main reason why you should search for providers that suit your needs, and discuss your options with money transfer specialists.

When sending money family and friends, consider using WorldRemit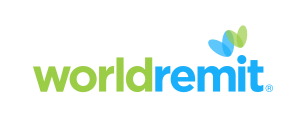 With 2 million users, WorldRemit has a focus on improving access to remittances for the billions people worldwide who don't have access to banking. Because of this, WorldRemit has a number of ways to both make and receive transfers.  They concentrate on servicing individual needs as opposed to businesses.
They are an excellent option for smaller transfers, and have much better rates than companies like Western Union.
Related Review: Learn more about WorldRemit here.
---
Buying or Selling Property
If you are buying a property in Russia or have sold your property and need to send the money back to Australia, look for a bank or money transfer company that has a strong presence both here and in Russia.
This will give you the flexibility and support you may need leading up to settlement.

When transferring money for property, consider using TorFX

Why?
TorFX is an ideal choice for property settlement transfers, because each customer has a local account manager who can guide them through each step.
They are fully licenced and regulated in Australia and also offer the extra peace of mind of a global support network.
Related Review: Learn more about TorFX here.
---
International Money Transfers for Business
Transferring money for your business? Find the best option with these 2 key features:
1. Lower exchange rate margin – this is the difference between the wholesale exchange rate you can see on xe.com and the rate you get
2. The business products they offer like forward exchange contracts, foreign currency accounts and limit orders

When transferring money for a business, consider using TransferWise
TransferWise, a company based in London that offers you the wholesale exchange rate that you see on xe.com or Google. They also reduce their percentage based fee for larger amounts.
Their borderless account allows you to set up a local account in GBP, USD, EUR or AUD. Watch our review for all the details.
Related Review: Learn more about Transferwise here.
---
Studying in Russia
Let's face it. Tuition is increasing and many international students are faced with massive fees that can range from $15,000 to $50,000 annually. Then add living expenses, accommodation and bills to the equation and you're looking at a significant amount of money you might need to send from home.
For large full time tuition payments, make sure you take note of the best exchange rate.
Taking a part time course? With smaller payments, make sure you know the transfer fee that is being charged.

When transferring money for overseas education, consider using WorldFirst

WorldFirst was launched in 2004 and promoted itself as providing fast and fair ways for people to move money across borders – a more competitive alternative to traditional big banks.
Importantly, they don't charge a money transfer fee, but it's important to note that they have a minimum transfer size of $2,000.
Related Review: Learn more about World First here.
Frequently Asked Questions
How long does it take to send money to Russia?
Paypal and Western Union (cash pick-up) are the fastest options. The transfer can be done in minutes.
If you are sending the money to a bank account, it will take 1-2 days if you are using a bank.
Or 2-3 days if you are using a money transfer company.
How do I use a money transfer company (instead of a bank)?
Sending money using a money transfer company is similar to using a bank, but there are some important differences. Here are the main steps to do it online:
Setting things up (only has to be done once)
Log on to their website and register your details. You'll need to have some I.D. handy
Once your account has been approved, you'll get a login and password
Enter the banking details of where you are sending the money. They are usually called the "Beneficiary" or "Recipient"
Tranferring Money
Get a quote for the amount you want to send
Confirm the details including the rate and how much it is in Australian dollars
You'll get a deal confirmation. Finally you'll need to pay them the Australian dollars before the money is sent.
What options are there to transfer money to Russia?
1. A Bank
Banks in Australia have higher fees and uncompetitive exchange rates compared to Russia Banks. But this doesn't mean you should never use an Australian Bank. They are still the quickest way to transfer between bank accounts.
2. Paypal
This is a great option for anyone sending smaller amounts under $1,000. The exchange rate you'll get are comparable to a bank, but the fees are significantly lower. It is particularly handy when the person you are paying has a Paypal account.
3. A Money Transfer Company
Money Transfer Companies like OFX and HiFX are often the cheapest option when you are sending between $1,000 and $1,000,000 at a time. This is because they offer better exchange rates and lower (and sometimes no) fees. The downside to using a transfer company outside of a bank is that you'll have to set up an account with them first. This can take between 10 minutes and 2 days depending on how much information they need from you. Also, the transfer itself will usually take 1 day longer than using a bank.
Is there a minimum transfer amount?
The banks and Paypal don't have a minimum transfer amount, but most money transfer companies do. If you are sending less than $500 to Russia and intend to use a money transfer company, make sure you check their minimum transfer amount.
What information do I need to make a transfer?
To send money overseas, you'll need the following information of the bank account you are sending the money to:
Beneficiary or Recipient Details
The Account Name of your Recipient (person/business you are paying)
Their address
The SWIFT Code of their bank
A note about sending money to Russia:
It is particularly important to make sure ALL the bank details you use are correct. Banks are picky and will reject a payment even if a single digit is wrong or a single letter is out of place.