TransferWise vs WorldRemit:
Why the Amount You Sending Matters
If you're looking to transfer money abroad, then it is best to know all of your options. As there is such a vast amount of choice – banks and providers – it can often feel overwhelming trying to know the best bank or provider to go through. In general, we would always recommend going through a provider as they offer much better rates than banks. However, this still leaves you with a whole host of choices. That's why we've taken the time to write this simple, jargon-free article comparing two of the most major names in the industry. You'll find all the information here and by the end, you'll be wondering why you were ever concerned!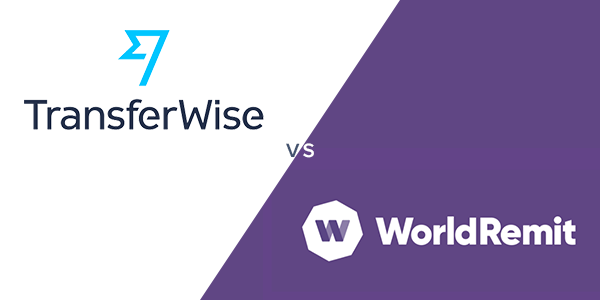 TransferWise

vs

WorldRemit:

The Important Bits
Safety: Based in the UK, licensed and well backed
Rates: You receive the interbank exchange rate on google
Fees: Percentage based fee
Speed: 1-2 business days for most transfers
Service: Limited phone support but excellent online resources
Safety: Also based in the UK, licensed and privately owned
Rates: Depends on the currency and amount you are sending
Fees: Fee depends on the currency and amount
Speed: 1-2 business days for most transfers
Service: Fairly good support over the phone and online
The Verdict
Safety: Both are well licensed in the UK and Europe but TransferWise has better security outside of these regions.
Rates: TransferWise gives the interbank rate and will always be better
Fees: WorldRemit has a flat fee structure versus TransferWise which is percentage based
Speed: TransferWise is faster on most transfers
Service: Both companies offer online support first and limited phone support.
They are both relatively new ways to transfer money overseas and have done well making it a cheaper and easier process. The real differences are in the the type of transfers they are really good at.
If you are sending small amounts of money from the UK or Europe overseas, particularly to smaller countries in Africa, Asia and South America, then WorldRemit are a great choice.
TransferWise on the other hand are a cheaper option for larger transfers. They don't allow you to send to as many countries as WorldRemit but they have most of the globe covered.
Learn more about TransferWise
Learn more about WorldRemit
The Currency Shop has partnered with OFX to offer fee free money transfers. Click on this offer, register your details and avoid paying a fee to transfer money overseas.
After 20 years, OFX is one of the oldest money transfer companies and they have the expertise to go with it.
Their rates are often better than the banks, especially for larger transfers.
24/7 phone support.
They have a minimum transfer amount of $250
Receiving or intermediary banks may charge fees on transactions
The Australian Securities and Investments Commission (ASIC) is the government body that ensures and regulates fair and transparent conduct of financial services. Every financial service must be granted an Australian Financial Service (AFS) licence by ASIC to carry out business in Australia.
TransferWise are regulated by ASIC & AUSTRAC (AFSL 456295)
WorldRemit uses certified technology from Norton to ensure computers and smartphones will only communicate with WorldRemit once the connection has been authenticated. All partner companies that process payments for WorldRemit comply with the strict rules and data.protection standards set.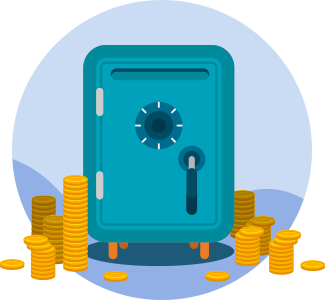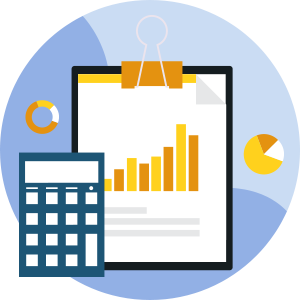 Exchange rates are constantly fluctuating, rising and falling by the second. A comparison of the exchange rates as this article is being written will likely be inaccurate by the moment you're reading this.
That's why we'll leave the comparison up to you. Here are three ways you can compare current exchange rates:
View live rates on Transferwise and WorldRemit websites
Call WorldRemit at +61 2 6145 2161 (number is for calls within Australia)
Compare exchange rates in under a minute with our comparison engine
It's important to be aware of the fees involved when organising an international money transfer.
TransferWise charges a fee of 0.7% up until $10,000 AUD and the fee then drops to 0.5%.
WorldRemit charges $3.99 up to $2000, and with transfers for more then the fee is waivered.
Although there may be zero fees, you have to be aware of the exchange rate and the mark-up banks or providers have added. To help you be aware of the costs involved, we've put together a table below showing you the fees, and exchange rates based on $1000 AUD-USD, to show you who is cheaper.
Some companies, like TransferWise and WorldRemit, have fees that differ based on the amount you send, rather than a fixed rate fee. So, what factors add up to calculate the fee?
The current exchange rate
The amount you are transferring
The currency which you send
In comparison, other providers will charge a fixed fee that will either be waivered for a certain amount of money, or reduced.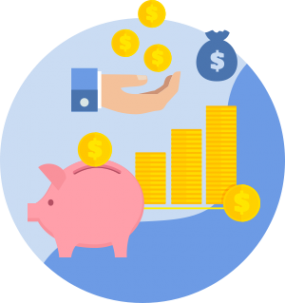 Time For Transfer To Reach Recipient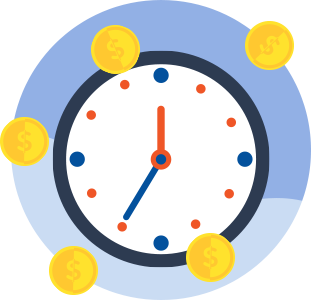 If it's important that the payment reaches the recipient as quickly as possible, then you will need to do your research on the times of transfers of the providers you're looking at. In general, banks are the quickest but these days, providers are not far behind, if at all.
The time taken to complete your transfer will depend on the country you are sending the money to, and the cut-off times when you choose to transfer your money on a particular day.
TransferWise will transfer your money within 0-2 business days.
WorldRemit will transfer your money in 0-3 business days.
Accepted Payment Methods
A lot of providers now offer various types of payments to accommodate people's needs and requirements. As many of you will know, there can be a lot of reasons behind needing to internationally transfer money abroad, whether it be to a family member or friend in desperate need, or paying monthly or annual bills.
As a result, we've put together all of the types of payments offered by both providers.
| | |
| --- | --- |
| TransferWise | WorldRemit |
| Normal payment | Cash pick-up |
| Repeat payment | Bank deposit |
| Amount lock payment* | Mobile money |
| | Airtime top-up |
*this feature is only available in certain currencies: GBP, EUR (for payments from mainland Europe), AUD, BGN, CHF, CZK, DKK, HRK, HUF, JPY, NOK, NZD, PLN, RON and SEK
What Currencies Can I Transfer?
All money transfer companies will offer you the ability to transfer in any main currency, such as GBP, AUD and USD. If you need to do a less popular currency, you'll need to do your research. We've included the currencies these providers facilitate below.
TransferWise
Can support 41 currencies
send and receive in 19 currencies, including the following: EUR, GBP, USD, AUD, CHF, CAD, NZD, JPY, SGD.
send only in 21 currencies, including the following: INR, HKD, THB, AED, IDR, MXN, CNY, VND.
send only via SWIFT: ZAR.
For more information on all the currencies, click here.
WorldRemit
WorldRemit offers you send money from over 50 countries to over 125 countries in the relevant currencies, including the following: GBP, USD, CAD, HKD, JPY, EUR, AUD, NZD.
For more information on all currencies, click here.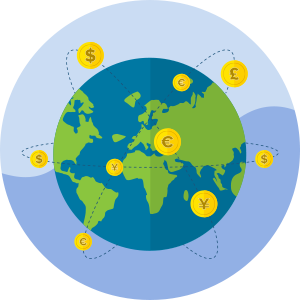 Customer Support
Should you have any queries, you can contact WorldRemit at +61 2 6145 2161 (within Australia).
With TransferWise, it was difficult to find their contact number. We had to use their live chat feature to get in touch with a consultant and received a response within 24 hours.
Learn more about TransferWise
Learn more about WorldRemit