Looking for better and cheaper ways to make an international money transfer? Find out which service is better, Western Union or TransferWise.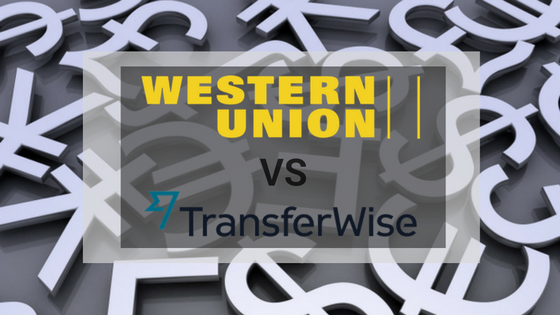 What you'll find in this review
Safety
Exchange Rates
Fees
How To Get Started With Western Union and TransferWise
Payment Types and Min & Max Amounts
Business Payments
Supported Currencies & Countries
How Long Does It Take To Transfer Money With Western Union and TransferWise
Customer Support

Western Union is one of the oldest and most popular money transfer companies in the world. Founded in 1851 and formerly known as the 'New York and Mississippi Valley Printing Telegraph Company", their operations grew rapidly and expanded internationally. The company moved into financial services and money transfers in 2009 when it acquired Canadian global payment company Custom House.

TransferWise is a peer to peer money transfer service that is often recognised for its fast transfers and bank-beating exchange rates and fees. The company's headquarters is located in London and has offices in New York and Tallinn.
Safety
The Australian Securities and Investments Commission (ASIC) is the government body that ensures and regulates fair and transparent conduct of financial services. Every company offering financial services must be granted an Australian Financial Service (AFS) licence by ASIC to carry out business in Australia.
Western Union
TransferWise

Western Union Online Limited is Regulated by ASIC

Regulated by ASIC

Registered with AUSTRAC

ARBN 141 662 633

Australian Financial Service Licence 456295

AUSTRAC Registration Number 168331191
Winner: Tie. Both companies hold an AFSL and are regulated by ASIC. In order for any company to provide financial services in Australia, it must be registered with the Australian government body.
Exchange Rates
Like banks, money transfer providers usually make their money in two main ways: Firstly, the margin from which they purchase currency at a wholesale rate and the cost of currency sold on to customers. Secondly, an additional transaction fee.
In Western Union's case, the exchange rate can be widely varied, depending on the currency, country, and method of payment. The company has a price estimator on its website that allows you to look up its exchange rates.
TransferWise sells currency to customers based on the mid-market exchange rate, which is the exchange rate bought at a wholesale price. The company makes its profit through fees instead.
Before making a decision, it is important to compare live exchange rates offered by each provider.
Here are three ways to compare the rates offered by Western Union, TransferWise and other providers:
View live rates online at Western Union or TransferWise
Use TransferWise's currency calulator
Compare exchange rates of up to 8 different providers at once with our comparison engine
Winner: Transferwise. Their exchange rates are literally unbeatable as they offer the real mid-market rate.
---
Compare Australian Banks and Money Transfer Specialists
---
Fees
Western Union's fee structure depends on the country, currency and the way you send money to your recipient. You can choose to send money in cash for your recipient to pick up at a Western Union branch or through a direct bank transfer.
As mentioned above, fees are the primary way TransferWise makes money. That's why it's just as important to compare fees as well as exchange rates.
Be mindful that there could be more fees invloved than the ones mentioned here. You could be charged a cash advance fee by your card provider if paying by credit or debit. In addition, your recipient's bank could charge a deposit fee or corresponding bank fee to deposit the funds.
Western Union
TransferWise

Direct transfer to bank

AUD to GBP or NZD: $15 AUD fee

AUD to INR: No fee

0.7% of transfer amounting up to AUD 10,000 (minimum fee AUD 2)

Recipient pick up money in cash

AUD to GBP, NZD or USD: $30 AUD fee

AUD to INR: $25 AUD

0.7% on initial AUD 10,000 plus 0.5% on anything over
Winner: Western Union. Their fees are significantly lower than TransferWise. TransferWise base their fee structure on a percentage, which could end up costing you a lot more for large amounts, but for small amounts, like AUD 100 – 300, they could be a cheaper option.
Related: How Much It Really Costs To Transfer Money Overseas
How To Get Started With Western Union and TransferWise
To transfer money overseas with either of the providers online, you must register an account to get started. We review the steps for each provider below:
| Western Union | TransferWise |
| --- | --- |
| 1. Sign up on westernunion.com | 1. Sign up manually or with Google or Facebook account |
| 2. Verify identity with valid ID (passport, drivers license, proof of age or photo cards) | 2. Select currency type and amount |
| 3. Choose to send online or through a branch | 3. Fill in your details |
| 4. Select Delivery Method: Send cash to recipient, direct bank transfer or to a mobile phone | 4. Provide recipient's details (you can also send to an email address) |
| 5. Provide recipient's details | 5. Transfer funds to TransferWise |
| 6. Pay with debit or credit card | 6. TransferWise receives funds and transfers to recipient |
Winner: Tie. Registering an account and making a transfer with Western Union and PayPal is straightforward and easy.
Payment Types and Min & Max Amounts
Western Union
TransferWise

Payment Types Accepted

 Visa

Mastercard

 Debit or Credit Card*

 Electronic Funds Transfer

 Debit or Credit Card*

Minimum Transfer Amount

AUD 0.01

AUD 250

Maximum Transfer Amount

AUD 5,000

AUD 1.8 million (via bank transfer)

AUD 3,500 (via card payment)
*Paying with debit or credit may carry a surcharge and / or cash advance fee
Winner: Tie. Depending on which feature you need for your transfer, you may want to choose one company over the other.
Business Payments
Money transfers for business are supported on both Western Union and TransferWise. However, both companies do not provide business specific services like fee-free transfers, spot or forward exchange contracts and an assigned account manager for business which are offered by other money transfer providers like OFX, TorFX or World First.
Winner: Western Union. They offer risk management for businesses and access to an expert in business solutions.
Supported Currencies and Countries
This is an extensive list of currencies available for transfer on Western Union and TransferWise. Note that TransferWise can send and receive the currencies listed below. There are certain currencies the company can only send. Find out more on their website.
Western Union
TransferWise
Albania Lek (ALL)

Angola Kwanza (AOA)

Armenia Dram (AMD)

Australia Dollar (AUD)

Bahamas Dollar (BSD)

Bangladesh Taka (BDT)

Belize Dollar (BZD)

Bhutan Ngultrum (BTN)

Botswana Pula (BWP)

Brunei Dollar (BND)

Burundi Franc (BIF)

Canada Dollar (CAD)

Cayman Island Dollar (KYD)*

China Yuan (business or offshore only) (CNH)

Colombia Peso (COP)

Commuanute Financiere BEAC Africaine Franc (XAF)

Costa Rica Colon (CRC)

Cyprus Pound (CYP)

Denmark Krone (DKK)

Dominican Republic Peso (DOP)

Egypt Pound (EGP)

Eritrean Nafka (ERN)

Ethiopia Birr (ETB)

Falkland Island Pound (FKP)

French Polynesia (Tahiti) Franc (XPF)

Georgia Lari (GEL)

Gibraltar Pound (GIP)

Guatemala Quetzal (GTQ)

Guyana Dollar (GYD)

Honduras Lempira (HNL)*

Hungary Forint (HUF)*

India Rupee (INR)

Iran Rial (IRR)

Israel New Shekel (ILS)

Japan Yen (JPY)

Kazakhstan Tenge (KZT)

Kuwait Dinar (KWD)

Laos Kip (LAK)

Lebanon Pound (LBP)

Liberia Dinar (LRD)*

Macau Pataca (MOP)

Madagascar Ariary (MGA)

Malaysia Ringgit (MYR)

Malta Lira (MTL)

Mauritius Rupee (MUR)

Moldova Leu (MDL)

Morocco Dirham (MAD)

Myanmar Kyat (MMK)

Nepal Rupee (NPR)

New Zealand Dollar (NZD)

Nigeria Naira (NGN)

Oman Rial (OMR)

Papua New Guinea Kina (PGK)

Peru Nuevo Sol (PEN)

Poland Zloty (PLN)

Republic of Congo Franc (CDF)

Russia Ruble (RUB)

São Tomé and Príncipe Dobra (STD)

Serbia Dinar (RSD)

Sierra Leone Leone (SLL)*

Slovakia Koruna (SKK)

Solomon Islands Dollar (SBD)*

South Africa Rand (ZAR)

Sri Lanka Rupee (LKR)

Sudan Pound (SDG)

Swaziland Lilangeni (SZL)

Switzerland Franc (CHF)

Taiwan Dollar (TWD)

Thailand Baht (THB)

Trinidad and Tobago Dollar (TTD)

Turkish Lira (TRY)

Uganda Shilling (UGX)

United Arab Emirates Dirham (AED)

Uruguay Peso (UYU)

Vanuatu Vatu (VUV)

Vietnam Dong (VND)

Yemen Rial (YER)

Zambia Kwacha (ZMW)

Algeria Dinar (DZD)

Argentina Peso (ARS)

Aruba Guilder (AWG)

Azerbaijan Manat (AZN)

Bahrain Dinar (BHD)

Barbados Dollar (BBD)

Bermuda Dollar (BMD)

Bolivia Boliviano (BOB)

Brazil Real (BRL)

Bulgaria Leva (BGN)

Cambodia Riel (KHR)*

Cape Verde Escudo (CVE)

Chile Peso (CLP)

China Yuan (CNY)

Commuanute Financiere BCEAO Africaine Franc (XOF)

Comoros Franc (KMF)

Croatia Kuna (HRK)

Czech Republic Koruna (CZK)

Djibouti Franc (DJF)*

East Carribbean Dollar (XCD)

El Salvador Colone (SVC)

Estonia Kroon (EEK)

Euro Member Countries Eur (EUR)

Fiji Dollar (FJD)

Gambia Dalasi (GMD)

Ghana Cedi (GHS)

Great Britain Pound (GBP)

Guinea Franc (GNF)

Haiti Gourdes (HTG)*

Hong Kong Dollar (HKD)

Iceland Krona (ISK)

Indonesia Rupiah (IDR)

Iraq Dinar (IQD)

Jamaica Dollar (JMD)

Jordan Dinar (JOD)

Kenya Shilling (KES)

Kyrgystan Som (KGS)

Latvia Lat (LVL)

Lesotho Loti (LSL)

Lithuania Litai (LTL)

Macedonia Dinar (MKD)

Malawi Kwacha (MWK)

Maldives Rufiyaa (MVR)

Mauritania Ouguiya (MRO)

Mexico Peso (MXN)

Mongolia Tugrik (MNT)

Mozambique Metical (MZN)

Namibia Dollar (NAD)

Netherland Antilles Guilder (ANG)

Nicaragua Cordoba Oro (NIO)*

Norway Krone (NOK)

Pakistan Rupee (PKR)

Paraguay Guarani (PYG)

Philippines Peso (PHP)

Qatar Rial (QAR)

Romanian New Leu (RON)

Rwanda Franc (RWF)

Saudia Arabia Riyal (SAR)

Seychelles Rupee (SCR)

Singapore Dollar (SGD)

Slovenia Tolar (SIT)

Somalia Shilling (SOS)

South Korea Won (KRW)

St. Helena Pound (SHP)

Suriname Dollar (SRD)

Sweden Krona (SEK)

Syria Pound (SYP)

Tanzania Shilling (TZS)

Tonga Pa'anga (TOP)

Tunisia Dinar (TND)

Turkmenistan Manat (TMT)

Ukraine Hryvnia (UAH)

United States Dollar (USD)

Uzbekistan Som (UZS)*

Venezuela Bolívar Fuerte (VEF)

West Samoa Tala (WST)*

Zambia Kwacha (ZMK)

Zimbabwe Dollar (ZWL)

TransferWise can send and receive:

AUD – Australian Dollar

BGN – Bulgarian Lev

BRL – Brazilian Real

CAD – Canadian Dollars

CHF – Swiss Franc

CZK – Czech Koruna

DKK – Danish Krone

EUR – Euro

GBP – Great Britain Pound

HUF – Hungarian Forint

JPY – Japanese Yen

NOK – Norwegian Krone

NZD – New Zealand Dollar

PLN – Polish Zloty

SEK – Swedish Krona

SGD – Singapore Dollar

RON – Romanian Leu
Winner: Western Union. They offer a wide and varied range of currencies and can send money to more countries than TransferWise.
How Long Does It Take To Transfer Money With Western Union and TransferWise
The transfer speed depends on the amount and type of currency, country of transfer and turnaround time of your bank to clear payment.
Western Union
TransferWise

Cash:

Within minutes

Bank transfer from Australia to:

UK: 3 – 4 working days

New Zealand: 3 working days

Between 1 – 3 working days
Winner: Western Union. Their cash transfer allows you to get money overseas within minutes.
Customer Support
Should you have any queries, you can contact Western Union at 1800 173 833 (within Australia) or +61 2 9231 9729 (outside Australia).
To get in touch with TransferWise Australia, call +61 28 0466 244 (within Australia).
Winner: Tie.
Final Verdict
Western Union is the overall winner.
Both companies excel in different areas. Dending on your needs, you may want to choose one over the other.
Generally, we found Western Union's fees better than TransferWise. If you need to send funds overseas urgently, Western Union is one of the best choice. You can choose to send money online or at a branch with the option for your recipent to receive in cash, bank transfer or through their mobile.
Their exchange rates and fees are reasonable and certainly better than the banks.
Just remember to compare the exchange rates before you decide to transfer as rates change all the time.
---
Compare Australian Banks and Money Transfer Specialists
---
Recommended For You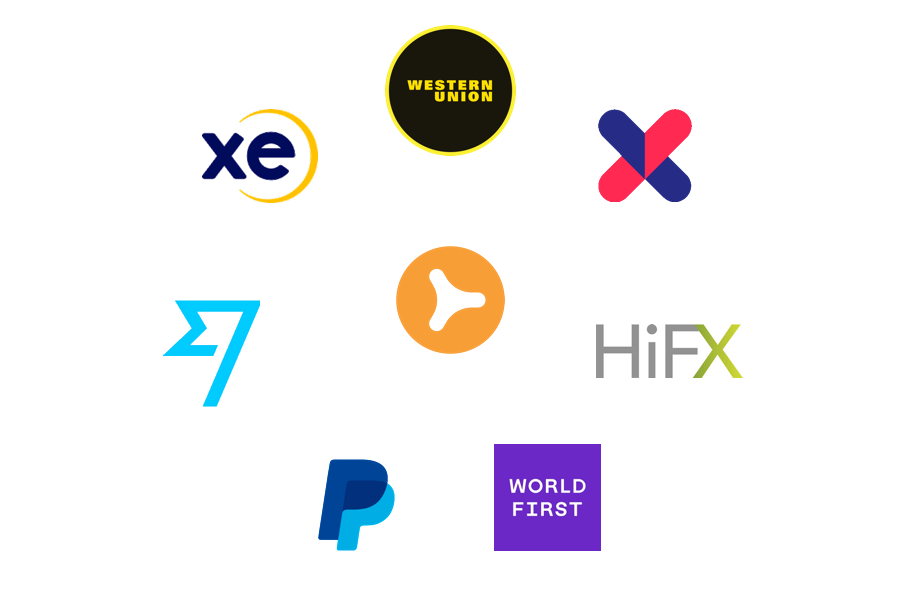 Find your lowest cost option. Compare Australian banks and money transfer specialists in terms of transfer times, exchange rates and fees.
---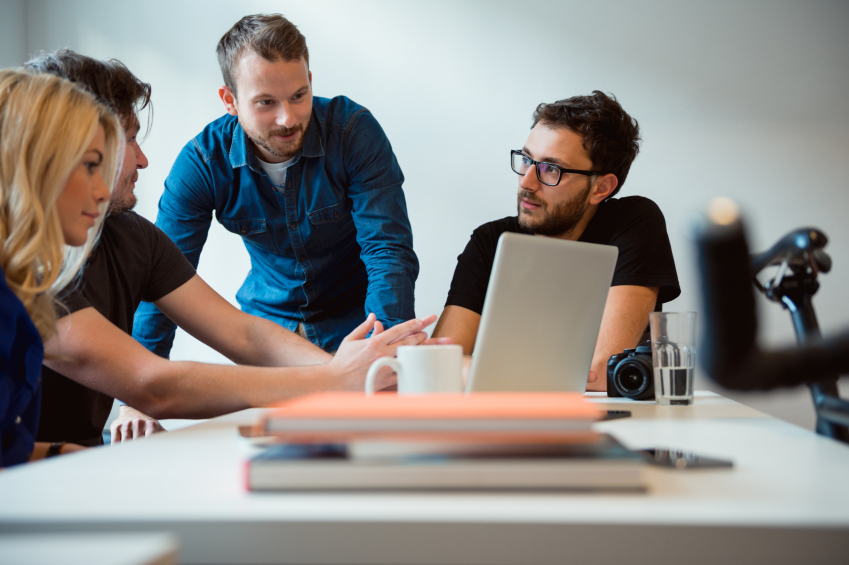 This review looks at a handful of alternative companies that also offer competitive rates and may be a better option for you.
---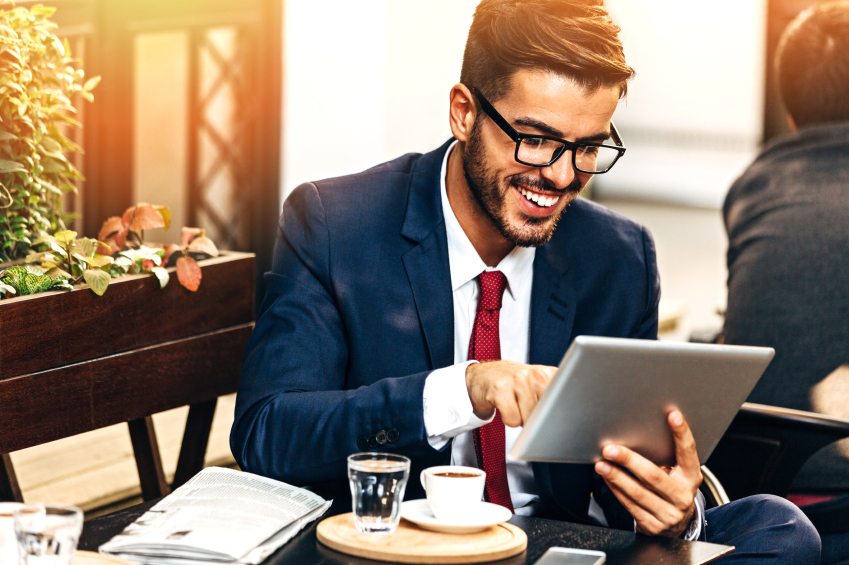 In this comprehensive review we explore how safe Transferwise is, how they work, and when you should use them.
---