In this comparison between two popular money transfer providers, HiFX and World First, find out which company will better suit your needs. Learn key indicators to help you make an informed decision.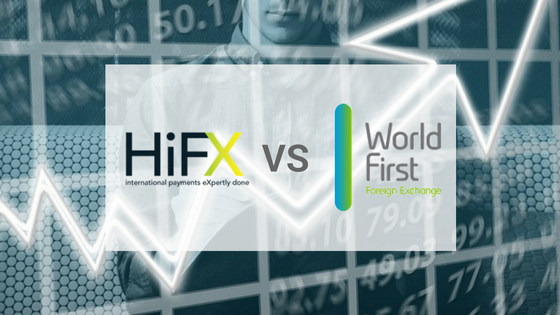 What you'll find in this review
Safety
Exchange Rates
Fees
HiFX and World First Sign Up And Transfer Process
Accepted Payment Types, Min & Max Amounts
Business Payments
Supported Currencies & Countries
Transfer Speed With HiFX and World First
Customer Support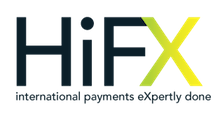 HiFX is a UK based money exchange companies and it's one of the largest in the world. It's parent organisation is Euronet Worldwide, a electronic payment service provider and is listed on the NASDAQ. In Australia, HiFX has offices based in Sydney and Melbourne. Their speciality is providing competitive exchange rates for foreign exchange and overseas money transfers for expats and international property purchase.
If you're interested in how to send money with HiFX, read our step by step article here.

World First is a UK based company that offers currency exchange and money transfer services for individuals and businesses alike. The headquarters is located in London, and they have offices spanning throughout Australia, Hong Kong, Singapore, the Netherlands and USA. The company is able to offer good exchange rates as it trades currencies at the wholesale rate.
Safety
The Australian Securities and Investments Commission (ASIC) is the government body that ensures and regulates fair and transparent conduct of financial services. Every company offering financial services must be granted an Australian Financial Service (AFS) licence by ASIC to carry out business in Australia.
HiFX

World First

Regulated by ASIC & AUSTRAC

Member of Australian Financial Ombudsman Service 'FOS'

Regulated by ASIC

Financial Ombudsman Service Member 13405

3A2 Credit Rating from Dun and Bradstreet

Australian Financial Service Licence 240 917

FOS Member 11670

Australian Financial Service Licence 331 945
Winner: Tie. Both companies hold an AFSL and are regulated by ASIC. In order for either companies to provide financial services legally, they must be registered with the Australian government body.
Exchange Rates
World First offers a price promise to its customers. The company claims to always try to quote a better rate than banks. Even if you receive a better quote, they'll match it.
Exchange rates are constantly changing. That's why comparing your options is one of the most important factors to consider before making a transfer. Here are three ways you can compare current exchange rates:
View live rates on HiFX and World First websites
Call HiFX at 1800 006 592 and World First at 1800 835 506 (within Australia)
Compare exchange rates online with our comparison engine
Winner: World First. Generally speaking, both companies excel in different range of transfer amounts. World First has the best exchange rate for transfer amounts between AUD 1000 to amounts less than AUD 10,000.
HiFX has the better rate for smaller amounts less than AUD 1000.
This comparison could change by the time you read this, so remember to compare before you transfer.
---
Compare Australian Banks and Money Transfer Specialists
---
Fees
Money transfer providers make a profit from every transaction, even when no fees are charged. So it's just as important to compare fees as well as exchange rates. Note that a deposit fee may be charged by the recipient's financial instituition.
| HiFX | World First |
| --- | --- |
| AUD 15 for transfers less than AUD 10,000 | AUD 10 for transfers less than AUD 10,000 |
| No fee for transfers over AUD 10,000 | No fee for transfers over AUD 10,000 |
Winner: World First. Their fee is $5 less than HiFX. Not a significant amount, but it's cheaper. Just remember, that money transfer services make a profit from two factors: exchange rate margin and fees, make sure you compare both.
Related: How Much It Really Costs To Transfer Money Overseas
HiFX and World First Sign Up And Transfer Process
To transfer money overseas with either of the providers, you must register an account. We review the steps for each provider below:
| HiFX | World First |
| --- | --- |
| 1. Sign up | 1. Register your details online |
| 2. Get a quote | 2. Verify your identity with valid ID |
| 3. Provide details of your transfer | 3. Select currency you wish to buy and sell |
| 4. Send funds to HiFX | 4. Provide beneficiary details and amount |
| 5. HiFX exchanges currency and sends funds to recipient | 5. Select Payment Method |
| 6. Track Payments | 6. Select onward payment date |
| | 7. Accept Rate and make payment to World First |
Winner: Tie. Getting started with both companies is a quick and easy process.
Accepted Payment Types, Min & Max Amounts
HiFX

World First

Payment Types Accepted

Electronic Funds Transfer

Electronic Funds Transfer

Direct Debit

Minimum Transfer Amount

AUD 50

AUD 250

AUD 1000 (Over the phone)

Maximum Transfer Amount

AUD 450,000 (online)

No Limit
Winner: World First. With the option to pay with direct debit, this makes the transfer process faster, especially when transferring small amounts.
Business Payments
Money transfers for business are supported on both HiFX and World First. There are four features available for business accounts. Some of these features may also be available for personal accounts.
Forward Exchange Contracts – Lock in exchange rates ahead of time
Order Types – Allows you to purchase currency at a determined rate
Risk Management – An assigned account manager will provide currency analysis tailored to fit your business needs
Free transfers – For amounts over AUD 10,000
Winner: Tie. If you need to transfer money for business purposes, you can expect to have a variety of options to suit your transfer needs.
Supported Currencies and Countries
This is an extensive list of currencies available for transfer with HiFX and World First.
HiFX
World First*

AED UAE Dirham

AUD Australian Dollar

BBD Barbados Dollar

BHD Bahraini Dinar

CAD Canadian Dollar

CHF Swiss Franc

CNY Chinese Renminbi

CZK Czech Koruna

DKK Danish Krone

EGP Egyptian Pound

EUR Euro

FJD Fijian Dollar

GBP Pound Sterling

HKD Hong Kong Dollar

HUF Hungarian Forint

INR Indian Rupee

ILS Israeli Shekel

JPY Japanese Yen

KES Kenyan Shilling

KWD Kuwaiti Dinar

LKR Sri Lankan Rupee

MAD Moroccan Dirham

MXN Mexican Peso

MYR Malaysian Ringgit

NOK Norwegian Krone

NZD New Zealand Dollar

PGK Papua New Guinean Kina

PHP Philippine Peso

PLN Polish Zloty

SBD Solomon Islands Dollar

SEK Swedish Krona

SGD Singapore Dollar

THB Thai Baht

TOP Tongan Pa'anga

TRY Turkish Lira

USD US Dollar

VUV Vanuatu Vatu

WST Somoan Tala

XCD East Caribbean Dollar

AED – United Arab Emirates Dirham

AUD – Australian Dollar

BGN – Bularian Lev

BHD – Bahraini Dinar

CAD – Canadian Dollars

CHF – Swiss Franc

CNY – Chinese Yuan Renminbi

CZK – Czech Koruna

DKK – Danish Krone

EUR – Euro

GBP – Great Britain Pound

HKD – Hong Kong Dollar

HUF – Hungarian Forint

ILS – Israeli Shekel

JPY – Japanese Yen

KES – Kenyan Shilling

KWD – Kuwaiti Dinar

MXN – Mexican Peso

NOK – Norwegian Krone

NZD – New Zealand Dollar

OMR – Omani Rial

PHP – Philippine Peso

PLN – Polish Zloty

QAR – Qatari Rial

RON – Romanian Leu

RUB – Russian Ruble

SAR – Saudi Riyal

SEK – Swedish Krona

SGD – Singapore Dollar

THB – Thailand Baht

TND – Tunisian Dinar

TRY – Turkish Lira

USD – United States Dollar

ZAR – South African Rand
*World First has an extensive list. Here you can find their complete list of currencies.
Winner: Depending on the currency and country you are sending funds to, we'll let you decide who's the winner of this segment.
Transfer Speed With HiFX and World First
The transfer speed depends on the amount and type of currency, country of transfer and turnaround time of your bank to clear payment.
| HiFX | World First |
| --- | --- |
| 1 – 3 working days | Between 1 – 4 working days |
Winner: HiFX tends to be slightly more efficient with transfer speed than World First.
Customer Support
Should you have any queries, HiFX and World First are available over the phone. If you are in Australia, you can call HiFX at 1800 006 592 and World First at 1800 835 506.
Winner: Tie. You can expect to receive support for any of your queries from both HiFX and World First.
Final Verdict
Both HiFX and World First excels in different areas. Dending on your needs, you may want to choose one over the other.
Generally, World First's exchange rates are better across a range of transfer amounts. Whereas HiFX has better rates for smaller amounts up to AUD 1000.
Just remember to compare the exchange rates before you decide to transfer as rates change all the time.
---
Compare Australian Banks and Money Transfer Specialists
---
Recommended For You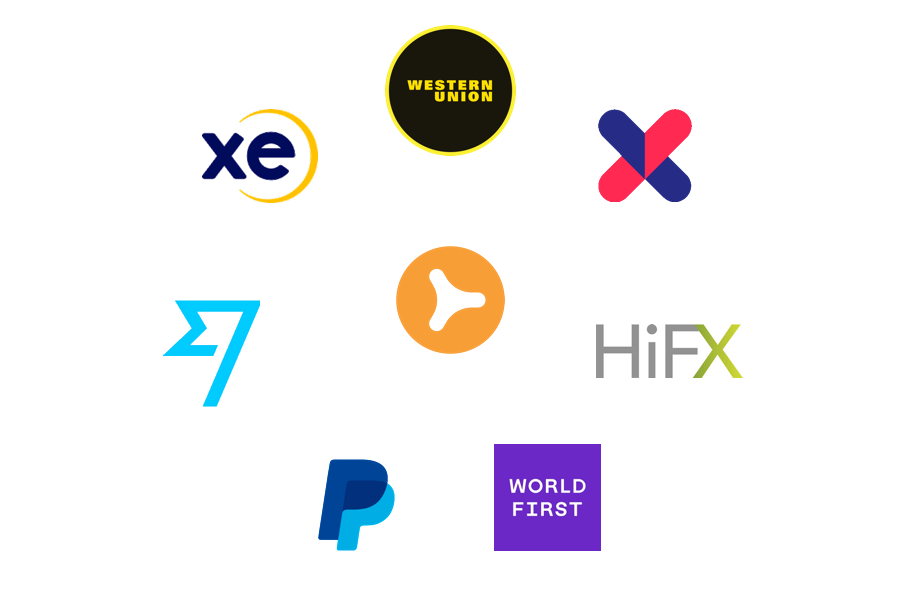 Find your lowest cost option. Compare Australian banks and money transfer specialists in terms of transfer times, exchange rates and fees.
---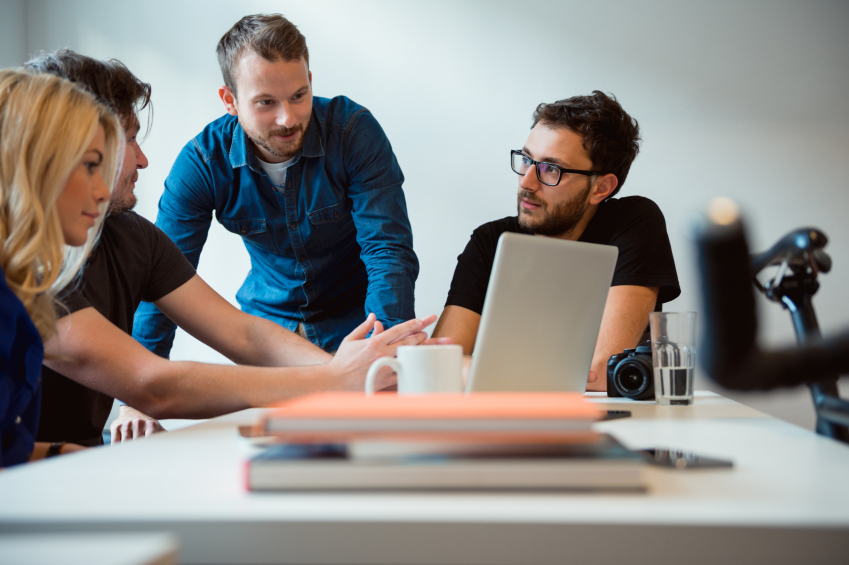 We determine whether World First is a safe and reliable option for you by showing you the pros and cons, fees and charges of using World First.
---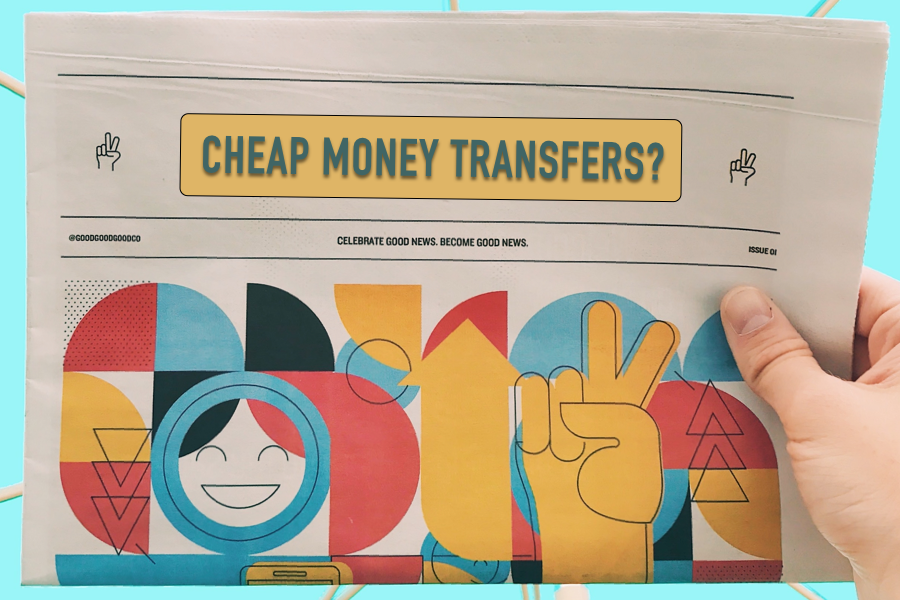 Using a bank is one of the easiest ways of sending money overseas but it is also the most costly. Here are 5 cheaper alternatives…
---