Bendigo Bank Exchange Rate Calculator
Bendigo Bank offers different foreign exchange rates depending on what you need to do, but it can be confusing. Use the calculator below and find out what your exchange rate will be when you buy/sell foreign currency in cash, transfer money overseas or receive money into your account.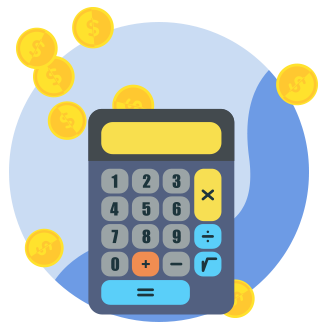 Bendigo Bank Foreign Currency Exchange Rates for Travel Money
Compare Bendigo Bank exchange rates to other banks and foreign exchange services
Bendigo Bank Exchange Rates Explained
When you look at the Bendigo Bank exchange rate table, it's easy to get confused. This is because exchange rate you receive will depend on a few things:
The currency you need
If you want to buy or sell the currency
The type of transaction. Do you need foreign currency in cash or are you transferring money overseas to another bank account?
How the Bendigo Bank exchange rate table works:
First, work out which exchange rate column relates to your situation.
Buy Foreign Cash: If you need to buy foreign currency in cash (notes and coins)
Sell Foreign Cash: If you need to sell foreign currency in cash (notes and coins)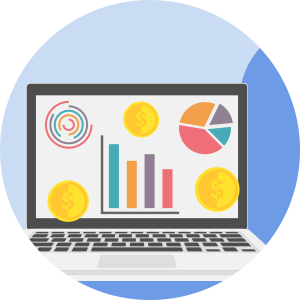 Next, you need to find the right currency code. Each line in the table relates to a different currency. For example, if you're heading to the UK, you only need to look at the exchange rates for the British Pound (GBP).
Also, take into account that the Euro (EUR) is the currency used in a number of countries within the European Monetary Union (or EU), including places like France, Germany, Italy and Spain. If you're not sure what currency you'll need for the country you're going to, check out the full list here.
Do you mind the gap?
The exchange rates that Bendigo Bank offer aren't the same market rates you can see on online currency converters or Google.
To find a better rate, compare exchange rates before you travel or transfer money overseas.
Bendigo Bank Currency Exchange
The exchange rates in the "Buy Foreign Cash" and "Sell Foreign Cash" columns are the rates you'll get when you want to exchange currency for personal or business travel.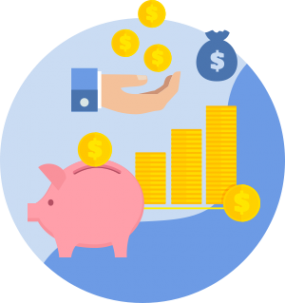 How to Buy Foreign Exchange: Currency in Cash
Bendigo Bank branches don't hold any stock of currency so you have to order your currency and pick it up at a branch.
You can either order your currency online or at a branch. It's fee free to order online but if you pay by card, surcharges apply.
What currencies Bendigo Bank Foreign Exchange  sell
Bendigo Bank sell most major currencies (over 50 in total).
Bendigo Bank International Money Transfers
Making an international payment with Bendigo Bank supporting and backing your transaction. Through the use of this Telegraphic Transfer service, you can send money through your bank account to another user, different bank, or foreign business. Whether you select the faster method of transfer with telegraphic sending or through a Bank Draft for a less urgent payment, this service is safe and secure.
Sending money internationally through this established bank is safe, secure, and backed by funding. The bank offers a full range of products and services, so you get the convenience of going to your favourite branch or logging in online for a transfer.
How It Works
Bendigo Bank offers international bank transfers to account holders. If you have an account, you can send or receive telegraphic transfers (which are primarily conducted online). They offer the option to perform a transaction in any bank branch if this is a bank holder's preference.
More than 150 years ago, Bendigo bank opened in Victoria mostly lending and working in retail banking. The bank is now listed as a top 60 ASX company. More than 90,000 shareholders invest and carry shares in Bendigo, more than 1.5 million customers work with the bank, and they employ more than 6500 people.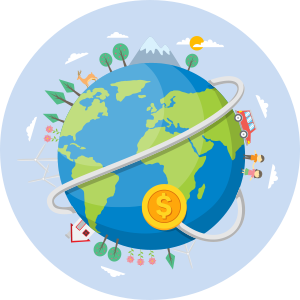 How Much Does It Cost?
Fees with Bendigo Bank vary based on the type and amount of your transaction. Some of their fees are much more expensive than many other services we've reviewed previously. Customers remain loyal to Bendigo Bank for this type of international transfer because it is a major institution with a strong reputation, even if the fees are a bit higher.
Sending A Telegraphic Transfer: $30 (conducted online or performed at one of the branch locations)
Receiving A Telegraphic Transfer: $10 for payments received in a foreign currency, $2 for payments in Australian dollars
Sending Bank Drafts: $10 fee for the purchase of a Bank Draft
Stop Payment on Bank Draft: Extra $25 fee if a stop is put on the payment of a draft
One perk of this bank is any shareholder gets 50% off of bank fees, even if that shareholder only holds one stock.
What Exchange Rate Will I Get?
To determine the exchange rate you will get on your International Money Transfer, Bendigo conducts transactions with the current foreign exchange rate. Bendigo works to keep exchange rates updated in as real of time as possible, but they do fluctuate based on the time an order is placed.
How Do I Send or Receive Money from Overseas?
Bendigo offers these two options, either sending bank drafts and receiving international transfers.
A Bank Draft is cost-effective for sending non-urgent payments, as a bi-weekly bill payment. Bendigo offers this convenient service because it is non-urgent and the most secure payment method to conduct through a bank. A bank draft is a payment on behalf of a payer that is guaranteed by the issuing bank.
A Telegraphic Transfer for international funds is a way to get most currencies to a Bendigo bank account. Every international transfer uses that current day's exchange rates plus any applicable fees.