FIND THE BEST INTERNATIONAL MONEY TRANSFER RATES TO SEND MONEY FROM AUSTRALIA
Compare international money transfer companies and banks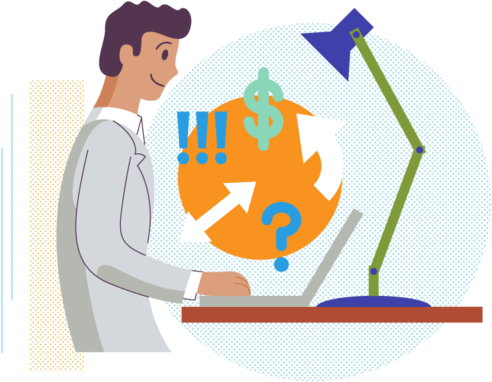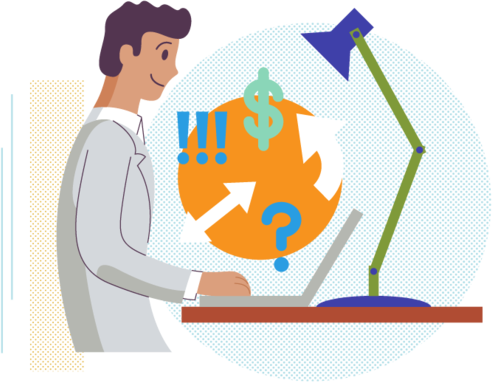 The best deal for you
Read Review

Total (USD)

$7,096.13

Exchange Rate

0.7127

Transfer Fees

$43.32

Transfer Time

1-2 Days

Learn More

Total (USD)

$7,096.13

Rate Updated less than 4 mins ago

So, sending 10,000 AUD to the United States comes to $7,096.13 including $43.32 in fees

GO TO SITE

So, sending 10,000 AUD to the United States comes to $7,096.13 including $43.32 in fees

About TransferWise

Transparency and an easy online experience are the 2 things that set TransferWise apart from the banks and other money transfer companies. If you prefer to bank online, you'll like TransferWise. Setting up an account and making a transfer is very easy. They are also very clear on the exchange rate and fees you'll pay before you make a transfer.

Click here for the full review

Pros

Clear and transparent exchange rates fees
The online experience is first class
Like the banks, they are regulated by ASIC and registered with AFSL
Constantly bringing out new innovative products

Cons

There are currently a number of global currencies they do not currently support
Limited support based in Australia
Percentage based fee can add up on very large transfers
More trusted money transfer options
Provider

Exchange Rate

Transfer Fees

Transfer Time

Total (USD)

Rate Updated

less than 4 mins ago

Read Review

Total (USD)

$7,091.37

$4.76 more expensive

Exchange Rate

0.7091

Transfer Fees

$0.00

Transfer Time

2-3 Days

Get discounted rate

$7,091.37

$4.76 more expensive

GO TO SITE

So, sending 10,000 AUD to the United States comes to $7,091.37 with no fees.

About TorFX

TorFX are particularly good taking care of customers over the phone but using their website isn't the easiest to use. They don't charge a flat fee which is great but it's important to consider their exchange rates. While, they don't offer fantastic rates for small amounts under $2000 , TorFX offer exceptionally good exchange rates for larger transfers to the UK, New Zealand, South Africa and Europe.

Pros

No transfer fees
Highly competitive exchange rates
Secure transfers with authorised
Assigned account manager
24 / 7 Assistance
Available range of transfer options

Cons

Limited exotic currencies available
Exchange rates on small transfers aren't great
Website experience could be better

Read Review

Total (USD)

$7,085.66

$10.47 more expensive

Exchange Rate

0.7086

Transfer Fees

$0.00

Transfer Time

2-3 Days

Get discounted rate

$7,085.66

$10.47 more expensive

GO TO SITE

So, sending 10,000 AUD to the United States comes to $7,085.66 with no fees.

About XE

XE is a well known and trusted name in the money transfer industry. With over twenty years experience, they now help 33,000 people and 2,000 businesses make transfers each year. Over 60 currencies can be transferred with XE and they pride themselves on the free tools and transparent rates they offer.

Click here to read the full review

Pros

Well known and trusted brand.
Very informative website. Extensive information on currency and money transfers.
XE App is available on both iOS and Android. It allows you to see the interbank rate for over 100 currencies.
XE themselves charge no fees for international money transfers.
Offers support for both individuals and businesses when it comes to international money transfers.

Cons

Cannot pay via cash or cheque. Must pay via bank transfer, BPay is also accepted in Australia.
Maximum transfer amount is $500,000USD.
While XE compares more than 100 currencies, there are only 60 that are available for money transfers.

Read Review

Total (USD)

$7,084.24

$11.89 more expensive

Exchange Rate

0.7084

Transfer Fees

$0.00

Transfer Time

2-3 Days

Get discounted rate

$7,084.24

$11.89 more expensive

GO TO SITE

So, sending 10,000 AUD to the United States comes to $7,084.24 with no fees.

About World First

World First was founded in 2004 in the UK and has grown rapidly with offices now in the U.S., Canada and throughout Asia. They consistently receive strong customer reviews and in a recent study, 98% of their clients said they would use them again.World First have a strong online offering, particular for businesses selling online. They do provide local support as well with offices in Sydney.

Click here to read the full review

Pros

No fees and great exchange rates
Safe and secure transfers
Regulated by ASIC and registered with AFSL
Great for personal and business payments

Cons

Does not accept BPAY, credit card, cheque or cash
Limited currencies available

Read Review

Total (USD)

$7,050.59

$45.54 more expensive

Exchange Rate

0.7053

Transfer Fees

$3.99

Transfer Time

1-2 Days

Get discounted rate

$7,050.59

$45.54 more expensive

GO TO SITE

So, sending 10,000 AUD to the United States comes to $7,050.59 including $3.99 in fees

About WorldRemit

WorldRemit are particularly good for transfers under $10,000 to destinations across Asia, Africa and South America. Sending money online is significantly easier than using companies like Western Union or Moneygram and their exchange rates and fees are clear and transparent. With 2 million users, WorldRemit has a focus on improving access to remittances for the billions people worldwide who don't have access to banking. Because of this, WorldRemit has a number of ways to both make and receive transfers. They concentrate on servicing individual needs as opposed to businesses.

Click here for the full review

Pros

They have a great network in Asia and Africa and number of receiving options like cash-pick up or bank transfer.
They are clear about their exchange rates and fees
No minimum amount

Cons

Maximum transfer sizes for every transfer
No support for business customers
They are not licensed to provide financial advice.

Read Review

Total (USD)

$6,988.50

$107.63 more expensive

Exchange Rate

0.6999

Transfer Fees

$15.00

Transfer Time

1-3 Days

Get discounted rate

$6,988.50

$107.63 more expensive

GO TO SITE

So, sending 10,000 AUD to the United States comes to $6,988.50 including $15.00 in fees

About OFX

OFX (formally known as Ozforex) is the largest Australian owned money transfer company. It launched in 1998 and grew rapidly until finally listing on the Australian Stock Exchange in 2013. OFX excels in 2 areas – Online experience and customer service. The company was born online and continues to develop easy, intuitive products. While OFX customers do most of their transactions online, they are backed up with exceptional customer service.

Pros

Better exchange rates compared to banks
Highly safe and secure transfers
1 - 2 days delivery times for most countries
Quick response time
Fantastic customer service

Cons

Credit cards, cheques and cash are not accepted
Transfers to Thailand can take up to 4 days
Fees for transfers smaller transfers

Read Review

Total (USD)

$6,832.00

$264.13 more expensive

Exchange Rate

0.6832

Transfer Fees

$0.00

Transfer Time

1-2 Days

Get discounted rate

$6,832.00

$264.13 more expensive

GO TO SITE

So, sending 10,000 AUD to the United States comes to $6,832.00 with no fees.

ANZ International Money Transfer is a secure and fast way to transfer money overseas.

Pros:

Fast transfers
Safe and secure
No fee for transfers under $10 000 via Internet banking

Cons

$12 fee for transfers under $10 000 via Internet banking
Poor exchange rates
24 hour hotline not available

Read Review

Total (USD)

$6,749.89

$346.24 more expensive

Exchange Rate

0.6758

Transfer Fees

$12.00

Transfer Time

1-2 Days

Get discounted rate

$6,749.89

$346.24 more expensive

GO TO SITE

So, sending 10,000 AUD to the United States comes to $6,749.89 including $12.00 in fees

Commonwealth Bank provides secure and easy transfers to over 200 countries and more than 30 currencies.

Pros:

Fast transfers+ Easy transfers
Security guarantee covers any losses from unauthorised transactions

Cons

$6 fee for transfers under $1000 via Internet banking
$12 fee for transfers under $1000 via Internet banking
Poor exchange rates

Take into account that we have not compared absolutely every bank and company in Australia. We compare the large, safe and reputable banks and foreign exchange companies that we have already researched, tested and approved. We also may receive a referral fee if you choose one of these banks or companies, but that wont affect the exchange rates or fees you get.
The Currency Shop has partnered with OFX to offer fee free money transfers. Click on this offer, register your details and avoid paying a fee to transfer money overseas.
After 20 years, OFX is one of the oldest money transfer companies and they have the expertise to go with it.
Their rates are often better than the banks, especially for larger transfers.
24/7 phone support.
They have a minimum transfer amount of $250
Receiving or intermediary banks may charge fees on transactions
Here are the 4 things you must know about international money transfers
How to transfer money internationally
Making sure your money is secure
The most important part of any payment overseas is the safety of your money. When it comes to international money transfers, Australia is one of the most highly regulated countries in the world. This doesn't mean there are no scams, but it does give you the opportunity to do your homework first on the company you're thinking of using.
Make sure the bank or company you use has these 3 things:
An Australian Financial Services Licence (AFSL)
Is registered with AUSTRAC
A member of the Financial Ombudsman Service (FOS)
All the banks and companies that we compare on our table meet these requirements.
The best way to transfer money might depend on your situation:
Transferring a large amount of money overseas
When it comes to money transfers, transferring larger amounts overseas is different.
If you're sending more than $20,000 internationally, it's really important to choose the right way to transfer your money. Getting it wrong usually means you end up paying massive fees and charges.
For larger amounts, the most important cost to focus on is the exchange rate you receive. Any change in the offered rate can make a huge difference to the final amount you send.
Fees and charges: what to look for
The baseline exchange rate
The exchange rate margin
Any commission fees
Any flat fee
While there are many fees you may be charged, these are particularly important with bigger transfers.
Related: Transferring Large Sums of Money to and from Australia
Sending money to family and friends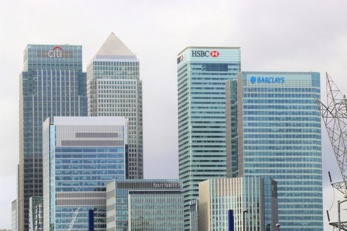 Using a bank
Using an Australian bank is the most common way to send money to another country. Unfortunately, it is also one of the most expensive methods to transfer money overseas.
Banks have different charges to send money abroad. The 'Big 4' charge between $22 and $32 to wire money from a branch and between $18 and $22 to do it online.
Related: How Much It Costs to Transfer Money Overseas
Related: 8 Sneaky Bank Fees and How to Avoid Them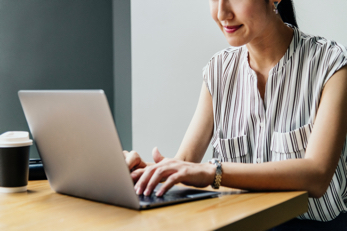 Online Money Transfer Specialists
Money Transfer specialists are companies that transfer money from your account to your family members account overseas. It's similar to using a bank, except with much lower fees and better exchange rates.
Some specialists in Australia include OFX (formally Ozforex) TorFX and World First
You will have to register and account with them online. From there, the process very similar to using internet banking:
Get a exchange rate quote to send your money overseas
Enter the banking details of where you are sending the money. They are usually called the "Beneficiary" or "Recipient"
Confirm the details and lock in the exchange rate
Transfer the Australian dollars to the specialists (usually through BPAY or bank transfer)
Related: VIDEO: How to Transfer Money to an Overseas Bank Account Without High Fees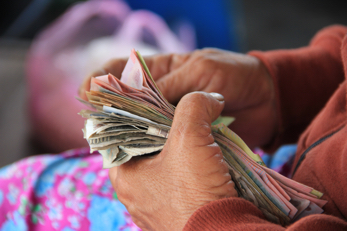 No Bank Account? Cash Pick-up Options with Western Union or Moneygram
Not every family member is going to have a bank account. Western Union and Moneygram both offer a cash pick-up service. The advantage of this service is that your family member can access the cash very quickly on the other side of the globe, provided they have the right identification. The disadvantage is the cost. The fees and exchange rates for cash pick-up are considerably worse than a transfer to their bank account.
Related: Western Union vs Moneygram
Related: Western Union Review
Related: Moneygram Review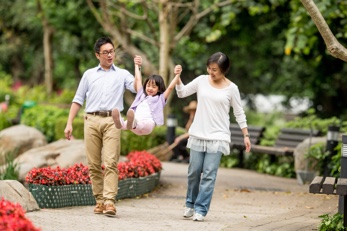 Sending Money to Family Overseas Using Paypal
Paypal is great for paying small amounts under $200 to family and friends. Unlike many other options, Paypal have a no-minimum payment size, allowing you to transfer any amount. Paypal may be a cheaper alternative to using the bank transfer because they charge a relatively small transfer fee.
Paypal is particularly fast if your family member has a Paypal account as well. If they don't there is a set-up required and your relatives may wait up to 28 days for funds to arrive.
Related: Converting and Sending Currency via PayPal – How does it compare?
Buying or selling property
Whether you have sold an investment house in the USA or a unit you bought while working in the UK, the whole process can be riddled with hidden costs. Once the property has settled and you need to get the foreign currency back to Australia, you have a few choices of how to do it.
Transferring money after a property sale is a big deal. Because of the size of your transfer, the small difference in exchange rate when you send the money can work out to be a huge difference in overall cost.
This guide will take you through the most common methods of getting the money back into Australia. It details the pros, cons, benefits and costs of each approach.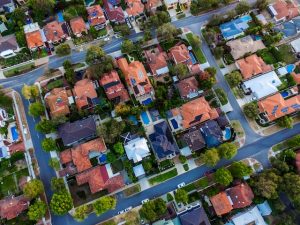 The 3 most common ways of transferring the proceeds of your property sale back to Australia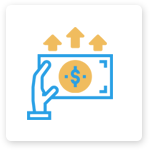 1. Get a cheque
Try to avoid this at any cost, unless you have a local bank account in the same country of the property. If you bring a bank cheque in a foreign currency back to Australia and convert it, it can be a nightmare.
Banks and only a handful of financial institutions will even provide the service of converting it back to Australian dollars. Those that do offer the service, often take weeks to convert it, will charge you a host of fees and usually provide an uncompetitive exchange rate because you are tied in with them.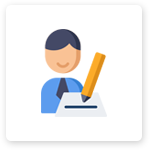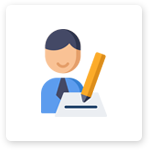 2. Local help
This is by far the quickest, easiest and most convenient way to send the money back to Australia. Unfortunately, it can also be the most costly. You have no control over what exchange rate you receive from your bank and most of the time, you'll only find out after the money has already been converted.
The exchange rate you receive is particularly important for large amounts so make sure you compare exchange rates before you transfer the funds.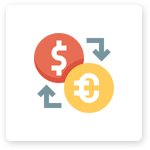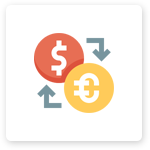 3. Use a money transfer company
When you don't have time to shop around for the best way to transfer you money back to your home country, using a money transfer company you trust to be reliable and affordable is a smart way to deal with international money transfers.
Our currency conversion specialists at The Currency Shop have lots of information about the best way to deal with your international money transfers.
Related: What you need to know when transferring $100,000 overseas
Living and working abroad
Life as an expat is exciting but it also has unique challenges.
If you're an expat sending money overseas, some basic knowledge helps you compare exchange rates and avoid some of the common problems.
Here are 4 common issues you may face – and some tips on how to overcome them.
1. Poor exchange rates
The rates listed as 'official' refer to the interbank rates and the fact is, this is not the rate you will be offered. This is why you can do better by shopping around. Comparing your options is the best way to get a good rate and avoid getting ripped off.
2. Fees
Beware of banks that charge flat fees for each transfer. If you send money overseas regularly, you may end up spending a small fortune in fees.
3. Lack of personalised service
When you choose a big financial institution to look after your foreign exchange conversion, you may find you get lost in the mix. Instead, consider looking for a local currency exchange expert and aim to create a positive, personal relationship. With some genuine customer service, you can have your questions answered to help you make the best currency conversion decisions that minimise your costs.
4. No access to hedging tools
This isn't about gardening – just trimming costs. Hedging tools limit your exposure to the fluctuations in foreign currency that can add up to wasted dollars.
Which company is best for expats?
The top two on our list are and TransferWise and OFX
What we looked for included:
The ability to make regular payments.
Customer service that is dedicated and personalised.
No (or very low) fees.
Impressive exchange rates.
If you are an expat, look for a professional currency provider in your local area by asking some questions that matter to you. This will ensure you are happy with the answers provided.
Choose a provider that suits your needs and won't cost you a fortune in either precious time or money.
Making international business transfers
Transferring money for business purposes shouldn't be a negative experience. With the right information at your fingertips and a professional currency conversion expert at your disposal, you can boost the potential benefits for your company and minimise your risks. But you need to look at your options.
With the right foreign exchange specialist, it is possible to:
Achieve a spread of 1% – and even lower.
Reduce or remove fees.
Create a strategy for purchasing currency.
Access hedging tools. These types of contracts enable you to buy currency at a fixed rate for a set period of time – often 1 or 2 years. With your rate fixed, you will avoid the stress of market volatility and have a clear idea of what you will pay and how much you will receive in exchange, before each transaction is completed.
How to make an international business transfer?
If you wish to send money internationally on behalf of your business, you will need to register your business details for the account.
This includes the business name and registered address, the ABN, ACN or ARBN number, details of the company directors, owners and/or shareholders and a description of what the business does. You will also need to register a bank account that is in the same name as the business.
Once you have registered your company and bank account, you can either make a transfer using a money transfer company or your bank. Refer to our 3-step guide on how to make an international money transfer.
International fees and charges for businesses
The most common international fee for business is on credit and debt cards. If you pay for something in US dollars, banks will charge an international transaction fee that can be between 2-5% of the transaction. It's no big deal if it's a $10 monthly subscription, but if you are buying more than $1000 of products or services, you should look at more affordable options.
Banks do charge fees for sending money overseas and for receiving foreign currency into a local Australian dollar account.
For a better run-down of all the fees and charges, check out The Real Cost of Transferring Money overseas
Related: Foreign Currency Accounts: Explained and Compared, Foreign Exchange Insights To Help Your Business Grow,
What is an international money transfer?
An international money transfer means you can send money to an overseas recipient for a variety of reasons. You either choose to make your international money transfer with your bank or an independent money transfer provider.
How long does it take for a money transfer?
There are dozens of factors that affect the speed it takes to send money overseas. Generally, it can take anywhere between 0-5 working days, depending on the method you choose to transfer your money. If you are transferring money between two banks in different countries you will mostly use the SWIFT payment network, which can be slow.
Related: how long an international money transfer takes.
Are international money transfers safe?
Yes. Many international money transfer services hold an Australian Financial Services Licence and are members of the Financial Ombudsman Service. It's an industry standard for international money services to use a 128 bit SSL encryption system as a minimum. In most cases you can also check the progress of your international money transfer from your account or via an online tracker.
What's the maximum or minimum amount I can send overseas?
The minimum or maximum amount you can send depends on both the transfer service you use and the type of transfer you're making. Some have a minimum of $500, while others go as low as $1. There are also certain providers that waive money transfer fees or give you a better exchange rate when you plan to send larger amounts, for example, over $10,000.
Why can't I send money to a particular country with my selected transfer service?
Banks and money transfer services are unable to send money to a country if they haven't yet built the facilities and networks required to send money to that country. Banks and money transfer services are also unable to send money to economically sanctioned countries (e.g. Iran).
Related: International Money Services Reviews
Can I cancel a transfer after I have placed it?
It varies from one transfer provider to the next, so you need to check with your provider. Some companies allow you to cancel or change a money transfer within a certain time limit of lodging your transfer, for example 30 minutes. Meanwhile, others will allow you to amend your order any time before your recipient picks up the funds. However, some companies do not allow you to cancel or change an order once it has been lodged.
Your currency knowledge centre
5 Cheaper Ways to Transfer Money Overseas
Using a bank is one of the easiest ways of transferring money overseas, but can also be the most costly. There are alternatives that can make the whole process cheaper.
XE Money Transfer
Our latest review
In our XE Money Transfers review, we have a look at the services they offer and lay out the reasons we do (and sometimes don't) like them.
TransferWise Review Including the Borderless Account
Our biggest, most comprehensive look at one of the most popular money transfer companies in the world. All the information you need to make the right decision.