Find the Best Way to Send Money to Australia
Compare money transfer exchange rates and fees
Want to find the best time to transfer?
Never miss a great rate again! Choose to track the rate daily or set an alert for the rate you want and we'll let you know when to transfer.
Some of the best money transfer services to send money to Australia from overseas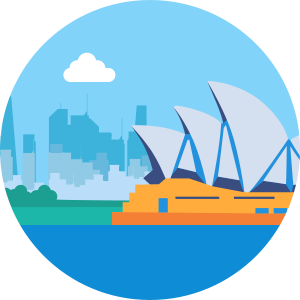 In this guide
Sending money to Australia can be full of hidden fees and costs. It can also be pretty confusing if you've never completed an international money transfer or you want to try a different option. In this guide, we make it easy and share with you:
Need to send money from Australia to overseas instead? Learn more here.
How to use a money transfer service instead of a bank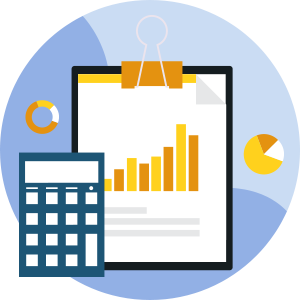 While each bank and money transfer service is different, you will always need to follow these steps to transfer your money safely and quickly:
Set up an account usually takes 5-10 minutes and make sure you have I.D.
Enter bank account details of the person or company you're sending the money to
Pay for your transfer using a card or bank transfer
Now that you know how to transfer money to Australia you can compare your options. We understand this isn't easy. Every bank and money transfer company offer different exchange rates and transfer fees.
That's why using our table compares the total cost of the transfer, based on the amount of your transfer.
Fastest way to send money back to Australia
Sometimes, you just need it done, now! The problem is, it's hard to work out the quickest way to send money to Australia. When you need to urgently send money overseas, TransferWise is the fastest money transfer service to use.
This company is great if you want a fast, hassle-free and low cost way to send money overseas. They have a transfer calculator to give you a rough idea of how long your money transfer will take.
TransferWise offer a quick, easy to use online service and mobile app, ideal for sorting out your international money transfers.
It's very fast and easy to create an account.
They offer the best exchange rates available.
You can pay via bank transfer, credit or debit card.
There's no minimum transfer size.
Can't pay for your transfer via cash or cheque.
There's limited customer support, you can't call them so need to interact via email or through their website.
They don't support all global currencies.
What information do you need to transfer money to Australia?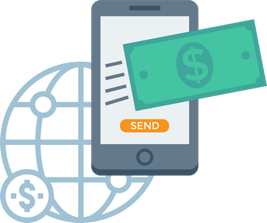 Your personal information: Your full name, address, date of birth and valid I.D.
For security reasons money transfer service's need your photo id scanned or photographed using your phone. It also needs to be high quality. Also note, you can't give your work/office address or PO box address.
Australian bank account details: The

full name

on the account, banks name and branch address. You will also need a 6-digit

BSB number

and a 5-9 digit

bank account number

.
The BSB number (bank/state/branch code) is in this format: AAB-CCC
The first 2 digits (AA) is the bank code, the third digit (B) is the state in Australia the branch is located and the final 3 digits (CCC) represents the address of the branch.
You can usually get these details by logging into your online banking, on the bank's website with a branch locator or checking the bank statement. If you're unsure, call the branch before your transfer to confirm details.
Alternatively, you might be asked for the banks

Swift code or BIC code

.
How you wish to pay: Your bank details, account numbers and address or debit/credit card details to pay for your transfer.
How much money can I bring to Australia?
Surprisingly, you can bring an unlimited amount of money with you to Australia. However, you must declare your Australian dollars or foreign currency cash if you're carrying over A$10,000.
You won't be charged any fees for carrying or declaring physical currency. The Australian Transaction Reports and Analysis Centre (AUSTRAC) only collects the data to help prevent money laundering or terrorism. Here are some important details:
If you're receiving over AUD $10,000, it's mandatory for you to fill in a declaration form for AUSTRAC
If you're receiving money through a bank or money transfer company you don't have to declare it directly to AUSTRAC
Are there any limits for foreign currency transfers to Australia?
There is no limit on how much foreign currency you can transfer to Australia or receive in Australia if you live here. However, some online international money transfer services have minimum or maximum transfer limits.
For example, TransferWise has no minimum transfer limit and has maximum limits depending on where you're sending money from. Meanwhile, OFX and XE have no maximum transfer amounts.
How much will it cost to make my international money transfer?
There are 3 fees you'll usually be charged to send money back to Australia: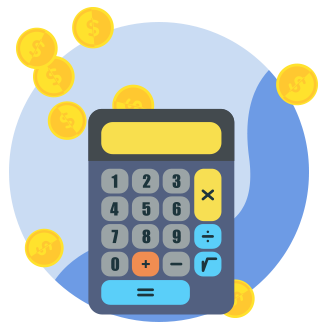 Exchange rates - The better the exchange rate, the more Australian dollar (AUD) you get in your Australian bank account. Money transfer services that offer competitive exchange rates will usually charge you a separate transfer fee.
Transfer fees - These can range anywhere between $0 to $5. Some online transfer companies offer fee-free transfers for sending large amounts of money. These companies usually charge a slightly worse margin on their exchange rate, but are still better than bank fees.
Hidden fees - You or the person you're sending money too will often get charged an Australian bank receiving fee (also known as an "intermediary fee") anywhere between $10 and $25 for each receiving transfer.
How long does it take to transfer money to Australia?
It should take no longer than 2 days using a money transfer service to receive Aussie dollars in the Australian bank account you're sending money to or receiving money in. On many popular routes you might even get same day or instant money transfers.
Major currencies including USD, EUR, JPY, GBP, CAD, CHF, CNY, HKD, NZD and SEK, will also have faster transfers than less common currencies.
Bank transfers will be longer, up to 5 days, because they use wire or telegraphic transfers through the SWIFT network that are often slow. This means that banks from overseas transfer the money through a network of 'correspondent banks' (i.e. the 'middleman') before landing into the local Australian bank account.
Remittance companies offer instant cash pick ups in Australia with a significantly higher fee. Well known companies are Western Union and MoneyGram.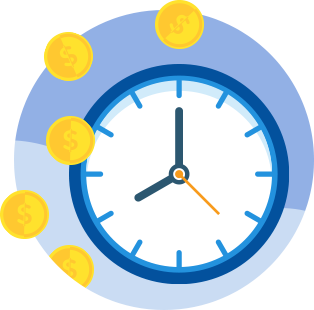 Keeping your money safe online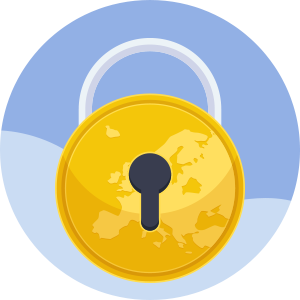 One of the main questions people ask us is "will my money be safe online?" The answer is yes.
We've made sure that all the money transfer services and banks you compare are safe. Each company is :
Is regulated in Australia - by AUSTRAC
Holds an appropriate Australian Financial Services License (AFS) - with ASIC in Australia
Have strict privacy and verification policies - this is to ensure they fully identify all of their customers.
They invest in identity protection, fraud prevention and encryption to create a secure connection with your internet browser when you register and login into their online services.
How to open a bank account online in Australia from overseas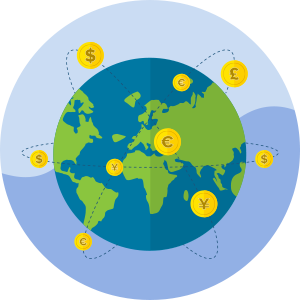 A really important part of opening a bank account online in Australia is knowing how to do it. The requirements, eligibility and information you will need all depends on the bank or money transfer service, but here are some general things to keep in mind:
If you're opening the account before you arrive in Australia, you can usually do so within 3 to 12 months before you arrive
Most banks and money transfer services require you to be at least 18 years of age. Westpac and Commonwealth can let younger customers apply
You may need to know your exact arrival and departure date
To open the account, the best place to start is the website of the bank you've chosen. From there you will be able to fill in the details they need. If you're more comfortable doing it over the phone, most banks will also have contact numbers. Just make sure you're calling within Australian business hours.
Receiving money in Australia with an online money transfer service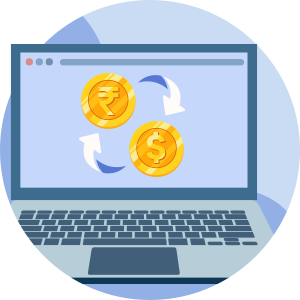 You may be using an online money transfer specialist like TransferWise or WorldFirst to receive money from overseas.
Just like banks, every money transfer provider is different. There are a variety of ways to receive money internationally and money transfer companies have a mixture of payment systems and payment types.
Check out the following popular companies for detailed step-by-step guides on how to receive money in Australia from overseas:
How can I receive money in Australia from overseas with my bank?
While we have covered the benefits of using an online money transfer company, many people have bank accounts with NAB, CBA, Westpac and ANZ.
These banks have a variety of ways for you to receive money, including a different payment systems and receiving fees. That's why we've put together these detailed step-by-step guides on how to receive money in Australia: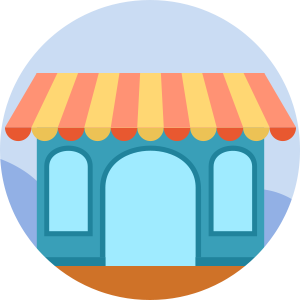 How do I pay for my money transfer to Australia?
Depending on your provider, there are several different ways to pay. Many providers accept:
Direct bank transfer
Debit card payment
Credit card payment
Money transfer services may charge a small additional fee, depending on how you decide to pay (usually for debit or credit card payments).
This means that choosing the best way to send money to Australia will largely depend on your payment method.
Do I have to pay tax on my money transfer?
These four factors will help you decide whether you will need to pay tax or not:
Source of your funds (inheritance, gift, proceeds from the sales of a home)
Tax laws of the country you're sending money from and Australia to avoid double taxation
Amount of money you transfer to Australia
Your residency status
According to the Australian Tax Office (ATO) if you're moving to Australia for the first time, any savings you transfer will not be taxed. Once you're an Australian resident, money you transfer back to Australia can be taxed.
Learn more about taxes you may pay when receiving money in Australia
Can I send cash to Australia?
Yes. If you want to send cash directly to a person or account, rather than pay money into their bank account or mobile phone, you have two options — Western Union or MoneyGram. Both are expensive, but on the plus-side, usually the cash is available instantly.
You can arrange someone to physically collect cash in Australia at a store, agent or third-party outlet. The person in Australia will need a payment reference number and personal identification like your birth certificate, driver's licence or passport.
In Australia, Western Union has the largest network for receiving cash via Australia Post. However, it is also expensive. MoneyGram is our least favourite. MoneyGram charge a variable transfer fee so your fee changes every time you send cash and is only available in 7-eleven stores.
How does The Currency Shop make money?
The Currency Shop does not charge you. Instead, we receive a referral fee from the banks and money transfer companies that we are partnered with. This does not affect the price you pay.
Is it safe to use The Currency Shop to compare?
Yes. The Currency Shop holds an Australian Financial Services Licence (ASIC) (462269) and is a member of the Financial Ombudsman Service. We closely vet our providers and only partner with the largest, safest and most trusted money transfer companies in the world. That just makes sense.
Send money to and from Australia with these guides
Your currency knowledge centre
5 Cheaper Ways to Transfer Money Overseas
Using a bank is one of the easiest ways of transferring money overseas, but can also be the most costly. There are alternatives that can make the whole process cheaper.
International Money Transfer Comparison and Reviews
Find the best international money transfer exchange rates to send money overseas from Australia. Compare the rates and fees from leading banks and money transfer services.
How to Transfer Money Overseas from your Australian Bank Account
Transferring money overseas from your Australian bank account is simple once you know how to do it, but you might be short on time to figure it out.