Wise (formerly known as TransferWise) offers low cost international transfers, multi-currency accounts for individuals and businesses, and currency conversion which uses the Google exchange rate.
If you're wondering what Wise is all about, you're in the right place. This Wise review covers the products and services Wise' offers, what they cost, and how to get started.
Wise: Key points
Key features:
International money transfers, and multi-currency account services for individuals and businesses

All currency conversion uses the real mid-market exchange rate with no markups and low, transparent fees

Wise uses its own payment network - a different approach to traditional banks - to cut costs and move money faster
Key stats:
16 million customers, moving billions of dollars internationally every month

Send payments to 70+ countries, spend with your Wise debit card in 170 countries

International accounts can be used to manage and spend 50+ international currencies 

Get local bank details for 10 currencies to get paid to your Wise account for free from 30 countries

Make international debit card withdrawals in 2.3 million ATMs globally
Clear and simple online registration process
Extremely competitive rates
Various payment methods available, including credit card
No minimum transfer size
Additional products like their Borderless Account and Debit Card are very unique in foreign exchange
They can support both business and individual customers
Cannot pay via cash or cheque
Limited customer support
Watch out for the percentage fee if you're making a large transfer
Wise is still fairly new, they don't support all global currencies yet
What is Wise? (formerly known as TransferWise)
Wise is an online money transfer company that offers a cheaper and faster way to send money internationally.
The company was founded in 2010 by two friends. They were both working away from home and wanted an efficient and affordable way to transfer money where they needed it.
Now Wise transfers more than $5 billion dollars every month across 71 countries for their customers.
When to use (and avoid) Wise to transfer money overseas
Wise charge a percentage based fee, which means they are great for Australians transferring smaller amounts, but may not be a good option for transfers greater than $40,000.
If you're also looking for a foreign currency account for multiple currencies and linked debit card, Wise is a great option. The only limitation is that you need to be comfortable doing everything online, as they have limited customer support.
However, if you are transferring above $40,000, it may be worth looking at some other money transfer companies like OFX, that may be cheaper.
Overall: Wise has built its own payment network that has made it significantly faster and cheaper to send money abroad. On top of that, they are also completely transparent, showing you the total cost of your transfer and using the mid-market exchange rate. They've also expanded their offering to a multi-currency account, which makes it easy for people and businesses to send, spend, receive and hold multiple currencies.
There are three main steps to setting up an account with TransferWise, which we have outlined below. You can also watch our video tutorial for a complete step by step guide. Before you start your transfer there are a few things you will need as well.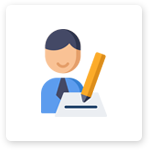 Step 1: Register
Register your details through the Wise website. This will include the type of account you need, your details and the currencies you'll transfer. Once you provide some ID, Wise will let you know when your account is ready.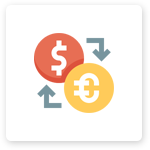 Step 2: Transfer
After you have a quote for your transfer, you will go ahead and fill in the details of the person you're sending the money to. If you're sending it to your own international account, fill in your own details.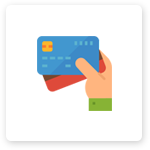 Step 3: Pay
Wise only accept payment by POLi pay, bank transfer and debit card. They will also accept credit card for smaller transfers, but will charge a higher fee.
Wise money transfer
Send payments with Wise to bank accounts in 70+ countries. Arrange your transfer online or in the Wise app and pay by bank transfer, card, PayID or POLi. You'll get currency exchange which uses the mid-market  exchange rate and low fees from 0.41%. Wise payments are processed through Wise's own payment network - which means they can be far faster than transfers made with your bank. 50%+ of Wise payments arrive instantly, and almost all are there on the same day.
Great for: individuals and businesses looking to send fast, secure international payments to bank accounts in 70+ countries
Funding methods
There are 5 ways to send money from AUD:
bank transfer

debit/credit card

POLi

PayID

send money from your Wise account balance
Different fees apply for different funding options - bank transfers are often the cheapest way to pay.
How does Wise (TransferWise) work?
Wise has built its own payment network which is cheaper and faster to operate compared to SWIFT - the system used by traditional banks to send international transfers. That means better prices and faster transfers. 
The way Wise works is actually surprisingly simple. Instead of moving money across borders through complex payment networks, Wise has its own network of accounts in all the countries it operates in. When you make a payment in AUD you send it in dollars to the Wise account in Australia. Wise then transfers the equivalent amount from their account in the destination country, in the currency you need. That means no money really has to cross borders, cutting the costs and the time involved.
Regular banks on the other hand typically use the SWIFT network - a network of partner banks which pass payments between themselves until they reach the correct destination account. SWIFT is established and reliable - but also expensive and slow. Each bank involved in the payment chain can add an intermediary fee which is tricky to predict and pushes up prices. 
With Wise, because there are no intermediaries, there are also no surprise costs - allowing a more transparent payment structure.
How much can I save with Wise?
Let's start out with a price comparison for sending money with Wise versus some of our major Australian banks. We'll look at which provider wins over a few different transaction values to give a flavour:
| Provider/payment | Wise | ANZ | NAB | Winner |
| --- | --- | --- | --- | --- |
| 1,000 AUD to USD - your recipient gets: | 662.25 USD | 638.88 USD | 629.04 USD | Wise |
| 5,000 AUD to USD  - your recipient gets: | 3,314.18 USD | 3,218.81 USD | 3,224.25 USD | Wise |
| 10,000 AUD to USD  - your recipient gets: | 6,628.77 USD | 6,449.22 USD | 6,467.96 USD | Wise |
As you can see, in our example payments, your recipient got more with Wise compared to using the sample banks, across all 3 payment values. This is because Wise uses the mid-market exchange rate - the one you find on Google - and often has lower transfer fees than your regular bank, too. More on how Wise charges coming up later.
It's simple to work out how much Wise (formerly known as TransferWise) is going to cost for your international money transfer. Because they don't put a margin on their exchange rates, you just have to look at the fee they charge. You can also easily get a quote for an AUD transfer without signing up for a Wise account.
It's easy and very clear what they are charging you which means there are no hidden fees. However, it's still very important to understand the 2 different types of fees they charge:

1. Card Fees
If you want to pay for your transfer by card, Wise charge a fee. The charge 0.15% for a MasterCard Debit, 0.30% for a Visa Debit, 0.55% for a MasterCard Credit, 0.75% for a Visa debit and 1% for business cards.
You can avoid these fees by paying via a bank transfer.
2. Service Fees
The service fee that Wise charge is made up of a fixed fee and a percentage of the amount you send. This varies depending on where you are sending the money. There's also a Wise promo code you could use for your first international money transfer with the company.
Wise Exchange Rates
Wise (formerly known as TransferWise) is one of the few money transfer companies that cannot be beaten on the exchange rate they offer. They offer the interbank, or 'real' exchange rate. This means the rate that you see on Google or XE, is the rate you receive for the transfer.
Don't take our word for it. Wise have an exchange rate calculator on their site, which accurately estimates the cost of your transfer.
Alternatively, you can compare the exchange rates that Wise offer against other banks and money transfer providers using our exchange rate comparison tool below.
How to create a Wise account
You can open a multi-currency Wise account entirely online or in the Wise app. Here's how: 
Open the Wise homepage or app

Click

Register

Follow the prompts to enter your personal details

Get verified

You're ready to go
What documents you'll need
Just like when you open an account with your regular bank, Wise has to ask for documents to prove your identity. This is a legally required step to keep customers and their money safe. You can complete this verification step online or in the Wise app by uploading images of your documents, and save and return to the process later if you need to.
For a personal Wise account you'll usually need to provide:
Proof of your identity - like a passport or driving licence

Proof of address - like a bank statement or utility bill in your name.
For a Wise business account you'll normally need the above, plus:
Business documentation which can vary based on entity type

Names, date of birth, and country of residence for any directors and shareholders who own 25% or more of the business
How long does verification take
Verification may be done instantly - this is often the case if you're sending a relatively low value  payment from a bank account in your own name. If you need to upload additional documents verification can still be done on the same day in some cases - or certainly within a couple of working days.
Wise Multi-Currency Account and Debit Card
The Wise Borderless Account (formerly known as TransferWise) is a multi-currency account with a twist. As well as being able to hold many different currencies, it also lets you have local bank details in the US, UK, Eurozone, NZ and Australia.
This means you can use Wise to make and receive money in those countries as if you had a personal bank account there.
It also comes with the Wise Platinum debit MasterCard linked to your Borderless Account. It comes with no annual fees, no minimum balances and ideal for frequent travellers or for international businesses.
Wise (formerly known as TransferWise) can provide business support for your international transfers.
When you initially set up your account, you will be asked if you need it for business or personal reasons. This gives you the flexibility to set up your account in the way that best suits you.
Some business customers use Wise's Borderless Account. The account allows you to receive and make payments in the UK, Europe, Australia, NZ and the US like you have local bank details there.
Read about the Borderless Account account here.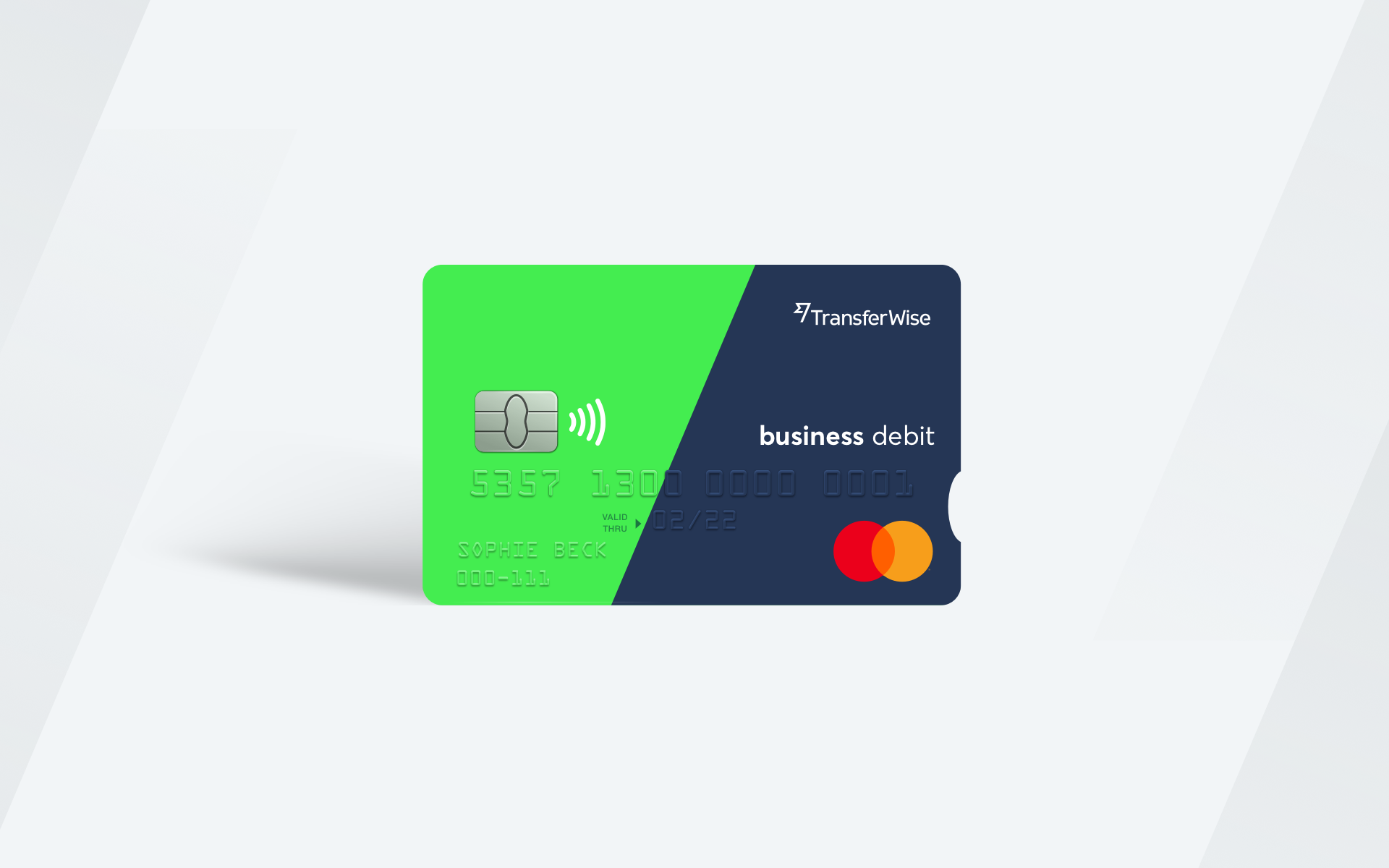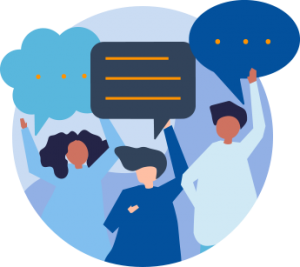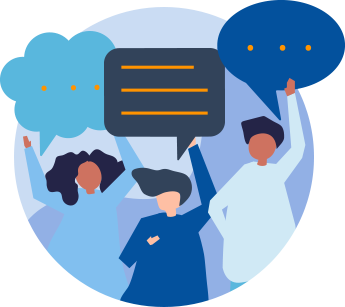 Trustpilot TrustScore: 9/10
Is Wise Reliable?
On TrustPilot, Wise (formerly known as TransferWise) have five stars and are considered an "excellent company" to use.
Generally customers speak favourably about their experiences with Wise. A lot mentioned how easy and quick it is to make the transfer, and how efficient the process is. Customers also said they offer excellent exchange rates.
The most common complaint about Wise  that we could find was about limited customer service and that sometimes ID took a long time to be verified, which held up transfer times.
Wise (TransferWise) customer service
Generally, Wise is easy to use and offers a simple self service customer experience, meaning you can easily transact without needing to speak to someone. However, help is on hand if things go wrong.
The easiest way to get personal support from Wise is to log into your account and use the in-app and online chat feature. You can also use email and social media channels.
Contact channel
Wise availability

Personal chat support

Log into your account online or in-app

Phone support

Log in and visit the

Wise help page

to get the best phone number for your account type and query

Email

You can also log into your account to message Wise support about specific payments more easily - just click on the payment you'd like to query to get support options
Wise (TransferWise) limits 
Wise payment limits are set by currency. Usually you'll be able to send high value payments as an individual of up to 1 million GBP or the currency equivalent.
Here are the Wise transfer limits for a few major currencies as an example:
| Sending  | Maximum payment |
| --- | --- |
| NZD | 2 million NZD |
| EUR | 6 million EUR |
| USD | 1.6 million USD |
| AUD | 1.8 million AUD |
| CAD | No limit |
| GBP | 5 million GBP |
Check the details for Wise limits for your currency here. 
So is Wise (formerly known as TransferWise) legit? Yes.
Wise is completely regulated in Australia. They also have an Australian Financial Services Licence, and are regulated by the Australian Securities and Investment Commission (ASIC). There are very stringent guidelines that Wise must follow in order to send your money.

Where is Wise regulated?
Being a global company, Wise are also regulated in countries in addition to Australia. These include:
United Kingdom - Financial Conduct Authority (FCA)
Canada - Financial Transactions Reports Analysis Centre of Canada (FINTRAC)
United States - Financial Crimes Enforcement Network (FinCEN) Regulatory authorities vary by state
Hong Kong - Hong Kong Customs and Excise Department
Singapore - The Monetary Authority of Singapore (MAS)
How safe are my login details when I use Wise?
In terms of online security, Wise protects your personal data from fraud and theft. Wise use 2FA, giving you extra protection. This means that when you log in, you go through two levels of verification to access your account. They also encrypt your sensitive data and create secure connections with your website browser when you're providing your personal details and identification.
In addition, Wise adheres to a strict customer agreement. You can email Wise to find out more.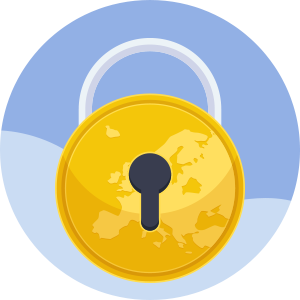 How long does Wise take to transfer funds?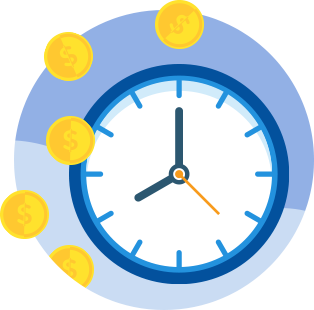 Once you have set up your transfer with Wise, they are able to transfer money overseas securely and quickly.
It can be instant or take up to 2 days for a money transfer.
However, the speed of transfer depends on multiple factors:
The countries you're sending money to and from. Every currency and country is different and timing depends on how quickly your recipient's bank can process your money.
How you pay. Card payments are instant but bank transfers take longer.
What time you pay for your transfer. Wise can only handle your money during normal banking hours.
Security checks. Verification process can add time to your transfer.
You can see an estimate of how long Wise takes by adding some basic details into their free calculator.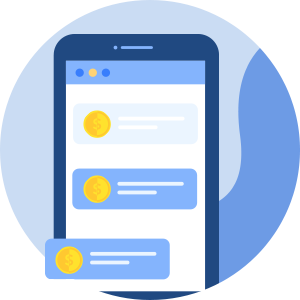 Yes. When you have an account with Wise (formerly known as TransferWise), you can make transfers through their website, or through their iOS and Android apps. This means Wise is available to both Apple and Android users.
Like their website, Wise's app is very easy to use. There are updates constantly made to ensure it's working at its best. Having the app makes transferring money on the go much easier.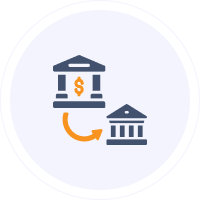 Technically speaking, Wise is not a bank. It is an e-money institution. It therefore operates differently to your traditional high-street banks in terms of keeping your money safe. When you put money in your Wise account, it's kept in bank accounts completely separate from the ones used in the everyday running of the business. This is known as "safeguarding", which you can read more about on Wise's website.
Wise (TransferWise) alternatives
It makes sense to check out some alternative providers before you start making payments or open an account. The alternative which suits you could vary depending on the type of transactions you want to make. Here are a few to consider. 
We'll dive into the detail on one of them - Revolut - in just a moment:
Western Union

- domestic and international payments arranged online or in person via an agent, payouts to bank accounts or for cash collection. Western Union does support more countries compared to Wise, but the overall costs for online payments tend to be higher

PayPal or Xoom

- send instant payments at home and abroad. Overall costs tend to be higher compared to using Wise, and if you choose PayPal your recipient will also need to set up a PayPal account to get their money

Revolut

- open an online international account to send and hold multiple currencies from the same account. Revolut accounts have handy features like savings vaults and budgeting features, and <18 accounts can be set up for children and teens - but you'll need to upgrade to a fee paid account to access some of the features on offer
Read more on how Wise compares agains other money transfer providers:
Wise vs Revolut
If you're looking for smart, simple ways to send international payments you may have also come across Revolut. Let's see how the features of both Wise and Revolut measure up side by side:
| | |
| --- | --- |
| Wise features | Revolut features |
| Fast online money transfers direct to your recipient's bank account | Fast online money transfers direct to your recipient's bank account |
| Set up exchange rate alerts and target rates to transfer when the time is right for you | 3 tiers of multi-currency account, including a free Standard plan  |
| Free multi-currency accounts to hold 50+ currencies | Hold and exchange 25+ fiat currencies plus crypto |
| Transfers use the mid-market exchange rate without a markup | Linked Revolut card for easy spending |
| Spend with your Wise debit card in 170 countries | Spend in 140 currencies |
| Get local receiving accounts for 10 currencies  | Trade stocks and commodities |
| Secure, fully regulated payment service | Secure, fully regulated payment service |
| Website, app and support in 14 languages | Service currently available in Europe, the US, Australia, Japan and Singapore |
Wise is great for people looking for low cost, fast international payments, and smart ways to manage their money across currencies. Because Wise currency conversion uses the mid-market exchange rate without hidden fees - and a low, transparent charging structure - services tend to be cheaper compared to competitors, with no nasty lurking surprises.
FAQ - Wise Review
How much does Wise cost?
Wise transfers have low transparent fees and use the real exchange rate with no markup.
How long does Wise take to transfer funds?
Many Wise payments are instant, 90% arrive within 24 hours.
Is Wise safe?
Wise is regulated by ASIC in Australia, the FCA in the UK, FinCEN in the US, and other appropriate regulatory bodies elsewhere in the world.
How does Wise apply exchange rates?
Wise used the mid-market exchange rate with no markups or extra fees added.
Does Wise have a mobile app?
Yes. Get the Wise app for both Android and Apple phones.
How does Wise work?
Wise international transfers are arranged online and in-app, and deposited directly into recipient bank accounts. Because transfers are processed through Wise's own payment network, the fees can be lower than with other providers.
How many currencies does Wise support?
Hold 50+ currencies in a Wise account and send payments to 70+ countries. 
Your currency knowledge centre
5 Cheaper Ways to Transfer Money Overseas
Using a bank is one of the easiest ways of transferring money overseas, but can also be the most costly. There are alternatives that can make the whole process cheaper.
International Money Transfer Comparison and Reviews
Find the best international money transfer exchange rates to send money overseas from Australia. Compare the rates and fees from leading banks and money transfer services.
While OFX is easy to use, and offer good exchange rates, other companies can do the same. In this article, we take a look at how it compares to Wise to see how they each stack up.