Comparing Travel Cards for Australians Heading Overseas
We compare the best travel money cards including prepaid cards, debit cards and credit cards. Whether you want ease of access to money at any cost or no-frills or fees cash, find the best money solution when you travel overseas.
The Best Travel Cards For Aussies to Use Overseas
Fed up with ATM charges when you travel overseas? Or running out of money when you need it the most? You probably brought the wrong card with you.
It can be tricky to choose the best travel card to use when you travel overseas. The best one for you will really depend on what you need from the card you're using.
You will generally use travel cards to make purchases online, in-stores and to withdraw money at ATMs. All travel cards have these basic capabilities. This means what you should really compare between travel cards are the following:
What are the best travel card options?
There are 3 popular travel cards you can take with you on your trip:
All figures were collected in December 2018
*ATM operators will often charge their own fees.
**ATM fees are rebated if you deposit $1,000 and make 5 purchases per month.
***Account fee waived if you deposit $2,000 per month.
Debit cards or your 'bank' card offers the convenience of a credit card, but work differently. They draw money directly from your bank's everyday transaction account when you make a purchase. It's designed for everyday money transactions and means that you're not accumulating debt.
A debit card could make you stick to your travel budget, because you can't overdraw money from your account. And for daily purchases, we think a debit card can help you stick to your travel budget, because you can't overdraw money from your account.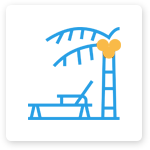 We recommend bringing both a debit card and credit card for safety, flexibility and convenience on your trip.
Fees
Currency conversion fee for overseas debit transactions
Flat fee or percentage-based ATM withdrawal fees
Foreign ATM owner fees
Flat fee or percentage fee for debit card purchases via EFTPOS
Debit cards are best for:
When you have time and you're happy to open a bank account to get one
Fee-free cash withdrawals from ATMs
Debit cards are not great if:
You switched from a better account to get one
Or if you want to switch, but pick a costly travel debit card instead
Credit cards have obviously been around for a long time. But now there are specialised travel credit cards. Generally, these cards give you longer to pay back what you've spent but the interest rates after this time can be quite high.
The main advantage with credit cards are the reward points you get in return for your customer loyalty when you spend. But it only works if you pay off the balance in full each month.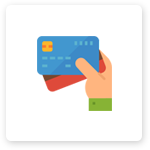 Credit cards are great to use for car hire, restaurants and accommodation - larger expenses that are easier for you to pay back over time. Some services only take credit cards to hold purchases so they can definitely be handy while you're travelling.
Fees
Annual and reward scheme fees
Cash advance fees
Interest charges
Travel credit cards are best for:
Getting the best spending rates
If you have decent credit score and are legible for the credit card
Frequent flyer points to help you get discounted or free flights
Low or zero international transaction fees
Complimentary travel and/or medical insurance offered with a lot of cards
Travel credit cards are not great if:
Your credit score is poor
You won't repay in full every month
Can't afford high minimum credit and annual fees
Want additional card holders (usually an extra cost)
Your monthly salary minimum isn't high enough
For some travel credit cards you have to be a permanent Australian resident
For prepaid travel cards, you're able to load the card with a set amount of money in the currencies you need. Ideally you do this before your trip, but often you can reload them as well.
Most prepaid travel cards allow for multiple currencies to be loaded onto the card. So it's important to know what currency you'll be using on your travels. Airlines also offer prepaid cards so the money you spend can earn you reward points.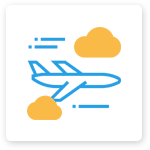 With prepaid travel cards you need to be careful, as they can have numerous fees and charges which can make it more expensive than other options. But if you're organised and travelling to multiple cities a prepaid travel card is a good option.
If you need more flexibility or you don't want to pay the multiple fees associated with prepaid travel cards, the HSBC and Citibank global accounts are better options.
Fees
Exchange rate margins when you load your card
Exchange rate margins when you close the card
Flat or percentage-based fees to load the card
ATM withdrawal fees
Exchange rate conversion fee when you use the card
Reloading fees
Closing fees
Prepaid travel cards are best if:
You want to lock in a rate
You want to stick to a budget
You lose it/it's stolen
Prepaid travel cards are not great if:
You want the absolute best rates
You need to hire a car, make payments on a cruise ship, or pay for a hotel
5 Best Travel Cards for Australians Travelling Overseas
Wise is our best value travel debit card.
With this card:
It's very easy to set up and order
You can receive foreign currency into a free multi-currency account linked to the card
You can transfer money to a bank account overseas
It's not all good news though
There is a 2% ATM withdrawal fee when you withdraw over $350 during a month
It takes 7-14 days for delivery
Click here to see the full list of cards and how Wise compares
No annual fee, hidden transaction fees, exchange rate markups
No minimum balance requirements
Allows you to make payments and withdrawals wherever you are in the world in over 40 currencies
Local bank account details in Australia (AUD), the UK (GBP), the USA (USD), Europe (EUR) and New Zealand (NZD)
It takes 7-14 business days to receive the card
Can't always access local technical support depending on where you are
Free cash withdrawals limited to under $350 every 30 days
Only currently available in the US, UK, Europe, Australia and New Zealand
Revolut is our best multi-currency travel card.
With this card:
No purchase fee, load fee, reload fee, exchange rate margin or minimum balance requirements
Unlike other Travel Cards, its free and easy to use the balance of your currency or convert it back to AUD
The exchange rates are unbeatable. They use the same rate you see on XE or Google with no hidden mark-up
It's not all good news though
For the free Standard account, there is a 2% ATM withdrawal fee when you withdraw over $350 during a month
The premium account costs $10.99 a month, which can really add up if you are not using it often
Click here to see the full list of cards and how Revolut compares
Very easy to use app
Free to set up
No hidden fees or exchange rate mark-ups (except on weekends)
You can use it to transfer money to a bank account overseas
Additional fees for using the card on a weekend
2% ATM fee once you withdraw more than $350 in any 30 day period
3-4 business days before you receive your card
Ongoing subscription fee for Premium and Metal cards
Citibank Saver Plus is our best bank travel card.
The Citibank Plus Everyday Account is our best value debit card. With this card you can:
withdraw money for free at over 3000 ATMs Australia-wide and overseas
take advantage of no foreign transaction fees, monthly fees, or minimum opening balance
transfer money to friends and family anywhere in the world for free
We think this is the ideal debit card whether you're staying local in Oz or travelling to destinations in Asia or Europe.
No international ATM or transaction fees
Fee-free international money transfers to any account worldwide
SMS notifications through Citi Alert
Cash deposits available within 24-48 hours
Can't have two cards active at the same time
$5 account closure
28 Degrees Platinum Mastercard is our best travel credit card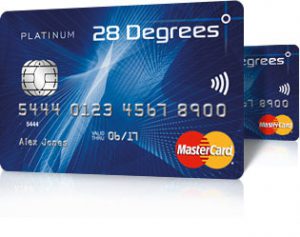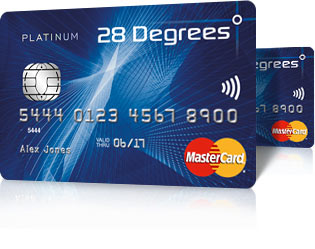 The 28 Degrees Platinum Mastercard is our best value travel credit card. With this card:
There are no annual fees
No overseas purchase fee or currency conversion fee
You get 55 days interest free on purchases
Access to free 24/7 concierge service
Emergency card replacement worldwide
The 28 Degrees Platinum Mastercard has additional benefits including shoppers and repayments benefits cover. For more information read our review.
Can have 9 additional cardholders
No overseas purchase fee, or currency conversion fee
No foreign transaction fee
Free Replacement Card
High interest rates after the initial 55 days
Minimum credit limit is $6000
No introductory offers or rewards
Learn more about the 28 Degrees Platinum Mastercard
The Travelex Money Card is our best prepaid travel card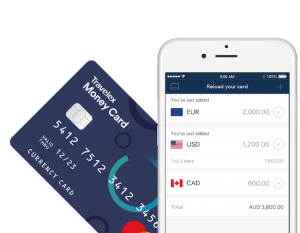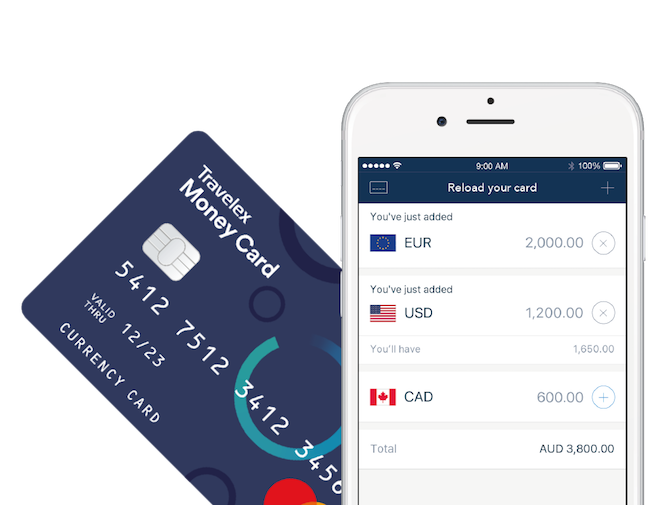 The Travelex Money Card is our best value prepaid travel card. With this card:
There are no ATM fees so you can withdraw cash at no extra cost
You can access Travelex's online rates
You can lock in your initial loading cross currency rate
Ideal for the organised traveller.
Can load up to 10 currencies including AUD, USD, EUR, GBP, NZD, CAD, THB, SGB, HKD and JPY.
Smartphone App & Free Wifi Cross
$0 overseas ATM fees (Australia excluded)
Free Replacement Card
24/7 Global Support
Limited Currencies
5.95% currency conversion rate
$100 minimum initial load
2.95% Australian ATM withdrawal fee
Learn more about the Travelex Money Card