TransferWise Debit Card Review
The TransferWise Debit card works with the Borderless Account to give customers an easy way to spend their balances in multiple countries. With interbank rates and low fees, this product almost sounds good to be true.
So, is it?
What is the TransferWise Debit Card?
The TransferWise debit Mastercard® is attached to your Borderless Account and can be used to
Make purchases internationally
Spend money overseas like having a local card, even if you don't have the currency you need in your account
Receive money from overseas using local bank account details in AUD, NZD, GBP, USD and EUR
Transfer money to bank accounts around the world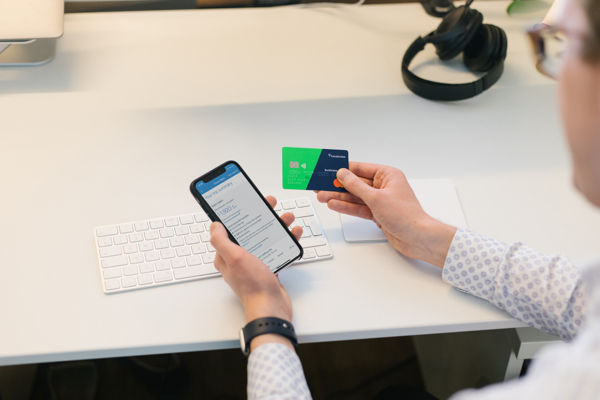 Pros and cons of the
TransferWise Debit Card
No annual fee, hidden transaction fees, exchange rate markups
No minimum balance requirements
Allows you to make payments and withdrawals wherever you are in the world in over 40 currencies
Local bank account details in Australia (AUD), the UK (GBP), the USA (USD), Europe (EUR) and New Zealand (NZD)
It takes 7-14 business days to receive the card
Can't always access local technical support depending on where you are
Free cash withdrawals limited to under $350 every 30 days
Only currently available in the UK, Europe, Australia and New Zealand
Learn more about the TransferWise Debit Card
Is the TransferWise Debit Card a good option?
If you want to easily and frequently access the funds you're holding with TransferWise with a card, it's a great option. It's a cheap and easy way to spend and withdraw cash internationally. Even if you need to convert between currencies, TransferWise exchange rates are unbeatable, as they offer the mid-market rate at the time you convert.
How is TransferWise's debit card different?
TransferWise's debit card is unique compared to both foreign currency accounts and travel cards, because it allows you to directly access money you receive from overseas and spend that money using a card, without any limitations.
How to get your free TransferWise Debit Card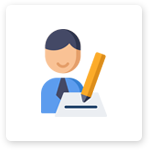 Sign up
Online or via the app. You'll need I.D. and thankfully, it only takes a few minutes.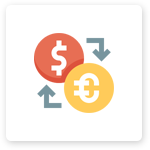 Activate your card
Activate your card online and receive your PIN. To activate your card, buy something with chip or PIN and select "credit" on the terminal.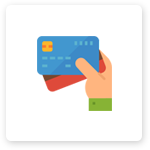 Step 3: Spend
Start using your debit card while you travel abroad. You can use it anywhere that accepts Mastercard.
Learn more about the TransferWise Debit Card
How does the debit card work?
You use the TransferWise Debit Card in the same way you would use any debit card. You can withdraw money with it and make purchases in shops, restaurants and any place that accepts card.
If you have the balance of the currency for the country you're in, it will simply deduct the amount from your Borderless account. If you don't have any of the domestic currency, TransferWise will convert the currency for you at the best rate, so you can make your purchase or withdrawal. Simple!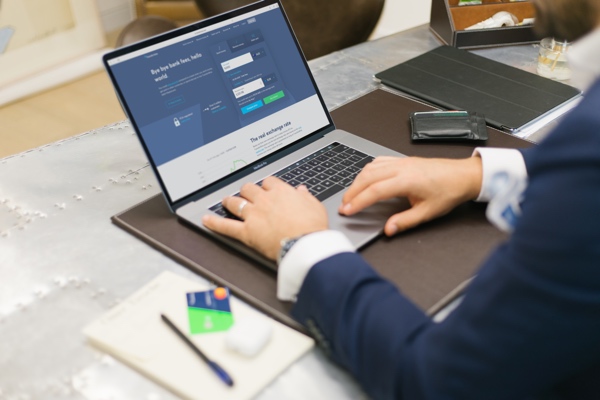 Example:
Samantha lives in the UK, but is currently in Berlin for work. She has a Borderless Account and recently received her debit card. In her account she has US dollars, Euros and Pounds. When she first gets to Berlin, she uses her card to make purchases and they are deducted straight from her balance of Euros.
However, towards the end of the trip she runs out of Euros. When Samantha goes to make a purchase, TransferWise automatically converts with the best rate one of the remaining currencies in her account. In this example, TransferWise converted Samantha's US dollars into Euros to complete her purchase.
Learn more about the TransferWise Debit Card
Where is the TransferWise Debit Card available?
The Borderless Account is available in Europe, the UK, Australia, New Zealand, and the USA. With the Borderless account you will also receive:
New Zealand account number
American account number and routing number
British account number and sort code
Australian account number and BSB code
European IBAN
The debit card is now available in the US, UK, Europe, Australia and New Zealand. We hope to see it become available in more countries by the end of the year. See a full list of the countries it is currently available here.
While it is free to create a Borderless Account, and to get a TransferWise Debit Card, there are some fees you need to be aware of:
When you're converting currency within the Borderless, there is a percentage based fee you will be charged. This depends on the currency, you can find out more here.
When you're withdrawing money with the card for free, up to £200 and above that amount you get charged 2% of the withdrawal size.
When you first open the account you must load £20 (or your currency equivalent) to verify your identity.
To read more about TransferWise fees, you can click here.
TransferWise exchange rates
TransferWise provides a currency calculator on their website. It shows the mid-market rate which is the same rate they offer for your transfer.
Saying that, it can still be tricky to compare exchange rates and total costs that TransferWise offer against other banks and money transfer providers. Our comparison table accurately does this for you. You can see the rates TransferWise offer are more competitive than banks.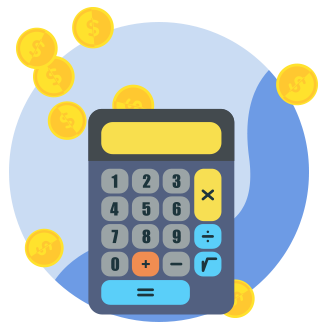 What do customers say about TransferWise?
Trustpilot TrustScore: 9.0/10
On TrustPilot, customers think TransferWise is an "excellent company" to use.
Customers mostly praised TransferWise for its ease-of-use and speed, but also how good their exchange rates are. Negatively, the most common complaint we could find was about limited customer service and that sometimes ID took a long time to be verified.
Is TransferWise safe to use?
Yes. TransferWise is completely regulated in Australia. They also have an Australian Financial Services Licence, and are regulated by the Australian Securities and Investment Commission (ASIC).
There are very stringent guidelines that TransferWise must follow in order to send your money. This makes them a safe, and trustworthy option for your international money transfers.
They also take measures to protect the sensitive data you provide them like your personal details and identification. The company encrypt any information you give them and have a strict customer agreement. You can email TransferWise to find out more.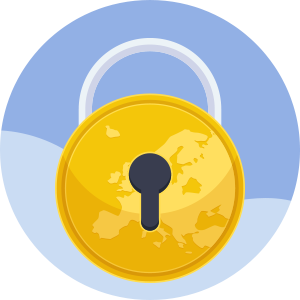 TransferWise Debit Card for business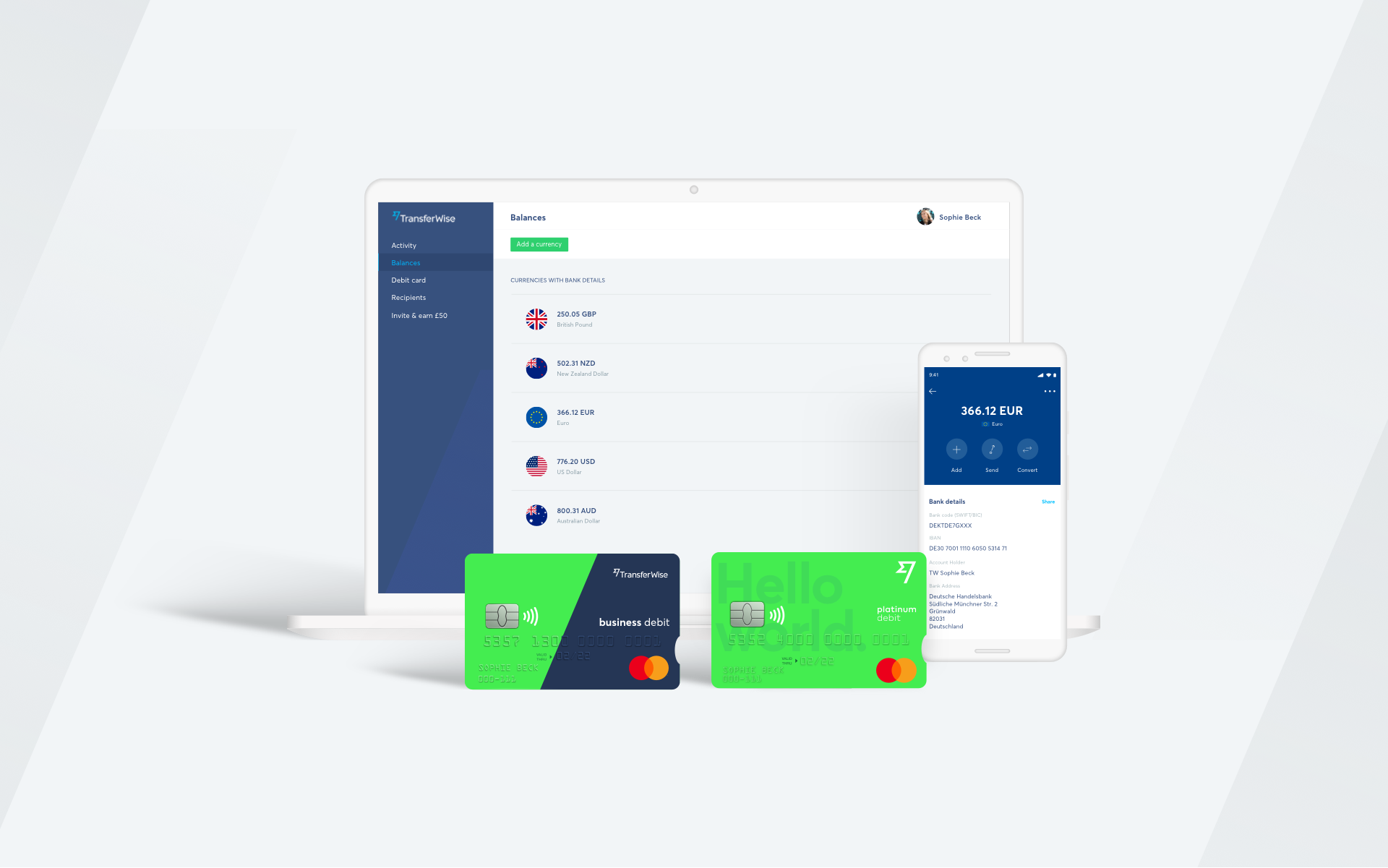 Learn more about the TransferWise Debit Card