Find the Best Way to Send Money to the United States
Want to find the best time to transfer?
Never miss a great rate again! Choose to track the rate daily or set an alert for the rate you want and we'll let you know when to transfer.
Some of the best money transfer services to send money to the United States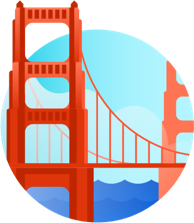 TransferWise is one of the most popular online money transfer services because of their transparent exchange rates and fees
InstaRem is close to the cheapest way to send money to the US, particularly for smaller transfers
TorFX are better for larger amounts over $30,000 with dedicated account managers
WorldRemit is great for remittances to family and friends
OFX are an Australian owned and run business with an easy to use online site
WorldFirst is a good option for small to medium size business with a good range of products and services for e-commerce
SendFX are a newer money transfer company based in Queensland with good rates and no fees
XE Money Transfers are one of the largest and most reputable money transfer companies in the world
Currencies Direct offer an easy to use online platform, fee free
CurrencyFair is a peer-to-peer transfer fintech based in Ireland
In this guide
The amount of different ways to transfer money to the United States is mind boggling. Where do you start? Who do you trust? Luckily, we have you covered. In this guide, we help you find the best way to send very small regular amounts, small, medium and large amounts of money to the United States from Australia.
In addition, we will show you:
Need to send money to Australia from the US instead? Learn more here.
How to transfer money to the United States?
While each company is different, you will always need to follow these steps to transfer your money safely and quickly:
Setting up an account usually takes 5-10 minutes and make sure you have some I.D. on hand
Enter the bank details of the person or company you are sending the money to
Pay for your transfer using a card or bank transfer
Now that you know how to transfer money to the United States, you can compare your options. We understand, this isn't easy. Every bank and money transfer company offer different foreign exchange rates and transfer fees depending on how much you want to send.
That's why our table compares the total cost of the transfer, based on the amount you want to send. So you can save time and money.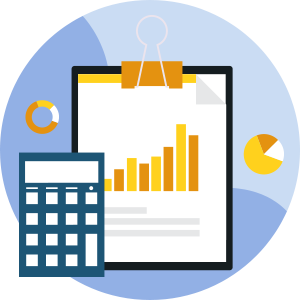 What are the costs to transfer money to the United States?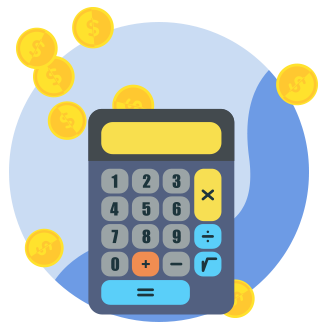 There are 3 types of costs in a money transfer to the United States:
Exchange rates - The better the exchange rate, the more money you get in US dollars. Money transfer services that offer better rates will usually charge you a separate transfer fee.
Transfer fees - These can range anywhere between AUD $0 to $10. Some online transfer companies like OFX even offer fee-free transfers for sending larger amounts. Banks can charge up to A$35 per money transfer.
Hidden fees - Banks ofter call these 'Overseas Delivery Fees" and include receiving fees or intermediary bank fees that can cost up to A$30 each. These are only disclosed once the money arrives in the US bank account.
How long does it take to send money to the United States?
It should take no longer than 2 days to receive US dollars in the US bank account you're sending money to. Given USD and AUD are highly traded currencies, money transfer services hold larger stocks and are able to process money transfers faster. Other major currencies include EUR, JPY, GBP, CAD, CHF, CNY, HKD, NZD and SEK.
Banks will be longer, up to 5 days, because they use wire or telegraphic transfers through the SWIFT network that are often slow. Australian banks transfer the money through a network of correspondent banks before landing into the local US bank account.
Remittance companies offer instant cash pick ups with a higher fee. Well known companies are Western Union and MoneyGram.
WorldRemit also offer instant Airtime top ups to mobile phones in the United States.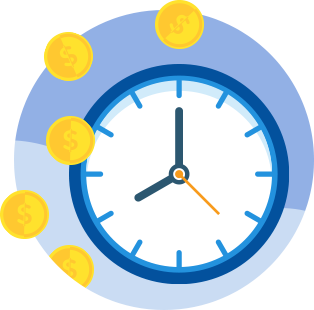 What information do you need to transfer money to the United States?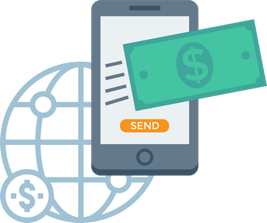 Your personal information: Your full name, address, date of birth and valid I.D.


For security reasons money transfer service's need your photo id scanned or photographed using your phone. It also needs to be high quality. Also note, you can't give your work/office address or PO box address
How you wish to pay: Your bank details, account numbers and address or debit/credit card details to pay for your transfer.
US bank account details: The full name on the account and address. Plus the SWIFT / BIC code and ABA routing number of the US bank account. You can also find the routing number from the US online banking service where the account is located, check/bank statement, or Fedwire.
How much money can I send to my US bank account from Australia?
The maximum limits set by the money transfer companies are usually very large. However, they depend on which currencies you send to and from and how you pay.
For example, to send money from Australia to the US, the maximum limit for TransferWise is A$1.8 million in one transfer.
Be careful if you send a gift of A$100,000 or more from a US non-resident or a gift of A$16,706 or more from a foreign corporation of partnership as you will need to fill in Form 3520 from the Internal Revenue Service (IRS).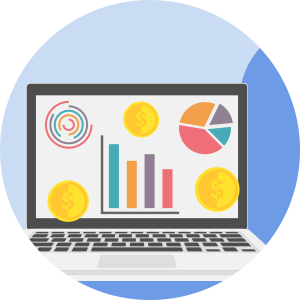 How can I send very small regular amounts to the United States?
If you have family in the United States you might need to frequently send them small amounts for pocket money or to buy gifts for loved ones. Two great options are Revolut and TransferWise.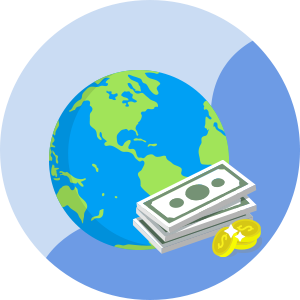 Revolut
Sending money to the United States is very quick on your mobile. Revolut charge very small transfer fees and offer exchange rates that are close to mid market rates.
How do I send small amounts to the United States?
You can send small amounts to the United States from Australia with remittance companies like PayPal or Western Union. Typically these companies offer a service to instantly send cash to the US, which is very handy in emergencies. Unfortunately, the exchange rate for sending instant cash is very poor. Alternatively, try WorldRemit for your cash transfers. They also offer mobile airtime top-ups.
PayPal
To send $100 US dollars it will cost A$5 if you pay using a bank transfer. If you pay with credit or debit card it will cost you A$7.60 Australian dollars plus $0.30 US dollars.
For the person overseas to access the money you sent them, they need to sign up for a new account or sign into their existing PayPal account.
Western Union
To send A$500 in cash instantly it will cost A$9 with a credit card and A$7 with a bank transfer. The exchange rate is poor, so the person in the US will receive roughly US$20 less than if you sent money to a bank account through a money transfer company like TransferWise.
WorldRemit
WorldRemit tends to have better exchange rates than Western Union. They also offer mobile top-ups through Airtime, which is fee free. It is very handy as it can all be done from your mobile device in minutes. There is a max limit of US$50 you can top-up.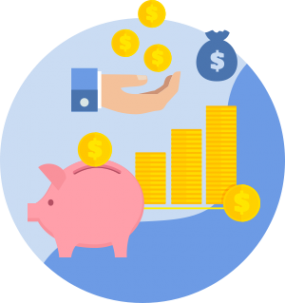 How do I send medium amounts of money to the United States?
There are many reasons to send an average amount of money to the United States from Australia. You could be paying regularly for your child's education, paying for a medium-sized investment, buying a car, paying for your travel flights or accommodation in local currency. We found the best money transfer companies for 'medium' amounts are InstaRem and TransferWise.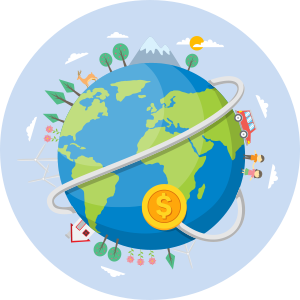 InstaRem
InstaRem offer low-cost money transfers to 55+ countries. They charge low transfer fees between 0.25% and 1% and no hidden transfer fees. InstaRem also offers a loyalty program and referral bonus which provides an extra incentive to use the company and to recommend the service to family and friends.
TransferWise
TransferWise has been a major player in the money transfer industry for over 10 years. It offers a consistent and transparent way to send money to over 71 countries. They are very competitive in the under A$50,000 range.
However, TransferWise can be less competitive with larger amounts, because they charge a percentage based transfer fee. TransferWise also offer great products such as their Borderless account with a Mastercard Debit Visa card.
How do I send large amounts to the United States?
Transferring large amounts of money cross borders can be very scary but not with TorFX or OFX. These two companies have built solid reputations for transferring large amounts over the years for emigration, retirement, inheritances and buying or selling property overseas. They are a trusted options when sending large amounts from Australia to the United States.
TorFX
TorFX offer a dedicated account manager who is available to contact on the phone. TorFX understand that clients who move large sums of money want to speak with someone directly about their money transfer. They don't charge transfer fees and they add a small mark up on the exchange rate.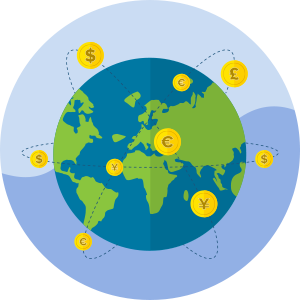 What to avoid when you transfer money to a US bank account
Instead of picking the absolute best deal or company to make your overseas money transfer, sometimes you'll save more money by avoiding the worst. Either way, we think it's wise to avoid these 3 things: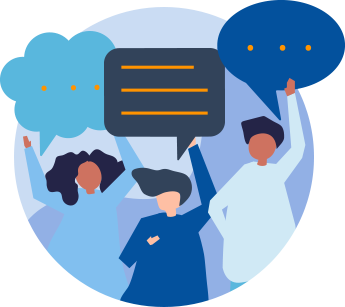 1. Banks
Sending money directly from your bank to a US bank account can be expensive as they don't offer great exchange rates. Banks also have hidden costs which can make it difficult to know the final amount of US dollars the US bank account will receive.
2. Last minute cash transfers
Companies like Western Union allow the person you transfer money to in the US to pick up cash instantly from certain locations. This is convenient if you're sending money to the US without a bank account. However, it's expensive.
3. International money orders
You pay your bank or post office in return for an internationally guaranteed cheque. You then post this cheque to the person you're sending money to in the US. International money orders are typically the most inconvenient way to make an overseas money transfer, because they take ages and you run the risk of losing it in the post.
Transfer money to the United States safely
One of the main questions people ask us is "will my money be safe online?" The answer is yes.
The most important part of any payment overseas is the safety of your money. When it comes to international money transfers, Australia is one of the most highly regulated countries in the world. This doesn't mean there are no scams, but it does give you the opportunity to do your homework first on the company you're thinking of using.
Make sure the bank or company you use has these 3 things:
An Australian Financial Services Licence (AFSL)
Is registered with AUSTRAC
A member of the Financial Ombudsman Service (FOS)
All the banks and companies that we compare on our table meet these requirements.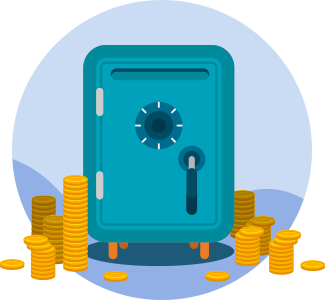 FAQs about sending money to the United States from Australia
How can I pay for my money transfer to the United States?
Depending on your provider, there are several different ways to pay. Many providers accept direct bank transfers, wire transfers, or debit or credit card payments. They may charge a small additional fee, depending on how you decide to pay.
How to wire transfer money from Australia the United States?
A wire transfer is a term used to send money electronically from one destination to another.  It is a similar process to transferring money with a money transfer company like Currencies Direct or World Remit
Sign up and provide your valid id
State where and how much you would like to send
Give the person you would like to pay's bank account details
Pay and money is sent via the wire transfer to the person you would like to pay
How does The Currency Shop make money?
The Currency Shop does not charge you. Instead, we receive a referral fee from the banks and money transfer companies that we are partnered with. This does not affect the price you pay.
Is it safe to use The Currency Shop to compare?
Yes. The Currency Shop holds an Australian Financial Services Licence (462269) and is a member of the Financial Ombudsman Service. We closely vet our providers and only partner with the largest, safest and most trusted money transfer companies in the world. That just makes sense.
Send money to and from Australia with these guides
Your currency knowledge centre
5 Cheaper Ways to Transfer Money Overseas
Using a bank is one of the easiest ways of transferring money overseas, but can also be the most costly. There are alternatives that can make the whole process cheaper.
International Money Transfer Comparison and Reviews
Find the best international money transfer exchange rates to send money overseas from Australia. Compare the rates and fees from leading banks and money transfer services.
How to Transfer Money Overseas from your Australian Bank Account
Transferring money overseas from your Australian bank account is simple once you know how to do it, but you might be short on time to figure it out.