5 Best Ways to Transfer Money from the US to the UK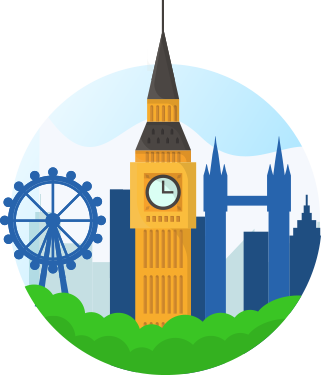 Do you have a large sum of money to send overseas? Do you want the best exchange rate for your international money transfer? In this article we will guide you through for best ways to transfer a large amount of money safely internationally.
Researching all the different options, exchange rates and fees can take a long time, so check our guide to find out who has transparent costs, cell phone apps and available delivery options to make your international money transfers easier.
The best options to transfer large sums of money internationally

TorFX
TorFX offer great exchange rates to transfer large amounts of US dollars (USD), British pound (GBP) and New Zealand dollars (NZD). Customer service is excellent, particularly if you want support with a large transfer and are nervous about making a transfer online. In addition they don't charge a flat transfer fee. TorFX was founded in 2004, is a British company that now has offices worldwide and makes transfers in many currencies.
How much does it cost to transfer large sums of money with TorFX?
Transfer Fee: Fee free transfers
Exchange Rate: Torfx offer competitive exchange rates when transferring large amounts overseas. To obtain a quote you need to sign up first.
How to transfer money with TorFX?
Register your details through the TorFX website. Choose the type of account you need, your details and the currencies you'll transfer.
Once you have a quote for your transfer fill in the recipients details. If you're sending money to your own international account, fill in your own details.
Pay TorFX via bank transfer.
How long does it take?
Your recipient will get the money in the local bank account within 2-5 business days.
Is TorFX safe?
Yes they are, read our full review of TorFX.
Best features:
Very competitive rates especially when you're transferring large sums of money
Assigned a dedicated account manager
Support for both individuals and businesses
Excellent customer support available via phone and email
Service details:

TransferWise
If you prefer to transfer money online, TransferWise is the easiest way to do it. It's incredibly simple to set up an account or make a transfer using their app. They also have the best exchange rates, because they offer the same market rate you see on XE or Google and don't add any hidden exchange rate mark ups.
How much does it cost to transfer funds to the United Kingdom?
Transfer Fee: 0.45% up to US$135,000 or 0.35% above US$135,000, plus a flat fee of US$1.09.
Exchange Rate: TransferWise gives you the best possible rate for currency transfer. They do not use a margin.
Additional Fees: Bank debit (ACH) is the cheapest; then bank wire transfer; followed by debit card and credit card.
How to transfer money with TransferWise?
Create an online account, login and set up your first transfer.
Tap in how much and where to. Enter your recipients details.
Make local US payments to TransferWise, using a bank transfer, your debit or credit card.
How long does it take?
Your recipient will get the money in Great British Pounds (GBP) directly from TransferWise's local bank account within 0-1 business days.
Is TransferWise safe?
Yes they are, click here to see our full review of TransferWise. Their bank account is with Barclays in the UK and Wells Fargo in the US.
Best features:
Quick online set-up
Easy to get a quote
Transparent fees and offer the best exchange rates online
Simple cell phone app
Service details:

OFX
OFX is one of the oldest money transfer companies and have a good track record for security. Recently, OFX stopped charging a flat transfer fee to customers in the USA. They are a good option for online users who still want strong customer service over the phone.
How much does it cost to transfer funds from the United States to the United Kingdom?
Transfer Fee: Free transfers for customers based in the United States.
Exchange Rate: OFX add a margin to the exchange rate when you convert your US dollars into British pounds.
Minimum Transfer Amount: US$150 for single transfer; US$250 for recurring transfers.
OFX has a currency exchange calculator, but it shows the interbank rate. This is the rate BEFORE they apply their margin. To get an accurate quote, you need to set up an account with OFX. Alternatively, use our exchange rate comparison engine. You'll see OFX's actual exchange rates and fees and comparison with other services.
How to transfer money with OFX?
Create a free online account and login to get a live quote for your transfer.
Enter your recipients details including the name on the bank account, bank sort code (BSC) and account number.
'Finalize transaction' and pay using a bank transfer, bank wire or direct debit.
How long does it take?
Your recipient will get the money in British pounds (GBP) into their account within 1 business day.
Is OFX safe?
Yes they are. See our full review of OFX for more information.
Best features:
Easy online set-up
Great exchange rates and lock-in rate for larger amounts
24/7 phone support
Forward contracts available
Service details:

Citibank, HSBC and ANZ
CitiBank have the lowest transaction fees if you want to make a transfer through a bank. The Citibank Plus transaction account is an everyday bank account but it does have some unique features. It does not charge for international transactions. Citibank Global Transfers which are between Citibank accounts are not only fee free but instant. Citi Global Currency account will let you hold 10 currencies within the account and no fees to send money (there can be receiving fees from a different banks).
HSBC Premier customers can make instant transfers across your HSBC accounts with no transfer fees. You can send up to $200,000 per day. HSBC also have a Everyday Global account and Foreign Currency Flexi Saver where you can hold up to 10 currencies in the one account.
ANZ generally offer the most competitive exchange rates across the banks. To find out more about how to receive large sums of money from overseas to your ANZ account read our review. The benefits of sending large sums of money through the ANZ include:
they are very convenient if you already have an ANZ bank account
It's a relatively simple and straightforward process
You can make transfers online
You're protected by the ANZ Fraud money back guarantee
You can get access to the ANZ Shield app
Able to send money to over 90 countries around the world
Funds are sent through the worldwide bank network and are protected by a "two factor authentication" system



Making sure your money is secure
As a trusted and seasoned name in foreign exchange, XE could be a good option for online users who aren't under time pressure. They don't charge fixed fees and don't have any minimum amounts so are good for any sized transaction.
The most important part of any payment overseas is the safety of your money. When it comes to international money transfers, Australia is one of the most highly regulated countries in the world. This doesn't mean there are no scams, but it does give you the opportunity to do your homework first on the company you're thinking of using.
Make sure the bank or company you use has these 3 things:
An Australian Financial Services Licence (AFSL)
Is registered with AUSTRAC
A member of the Financial Ombudsman Service (FOS)
All the banks and companies that we compare on our table meet these requirements.
Like most Australians, Jason had never sent money overseas so he was pretty nervous when he had to transfer over $100,000 to his brother in Singapore.
'I've used my bank for 20 years so I just assumed it would be the best way to do it.' said Jason. 'It wasn't until he asked me to check the foreign exchange rate, that I realised I was getting ripped off.'
Unfortunately, he's not alone. Research from TransferWise showed more than two thirds of Australians use their bank which means we pay over 3.9 billion dollars in fees to transfer money overseas.
One of the biggest problems is trying to work out all the costs involved, given each bank or money transfer service charges different fees.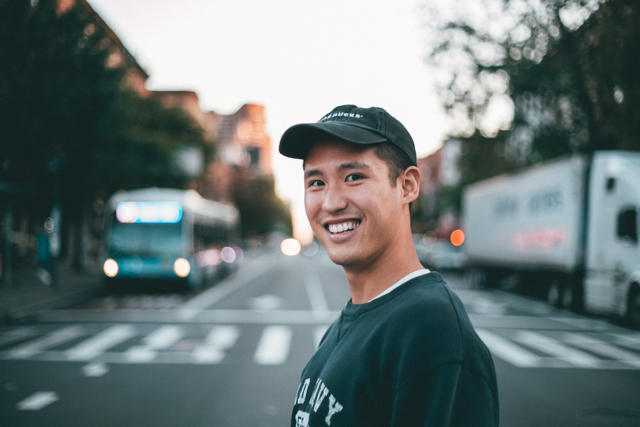 How do I know when my transfer has been completed?
When you set up an account with a money transfer service specialist, you will need to provide your personal details, including either your email address or phone number. This is for the exact reason of notifying you when your money has successfully transferred and currency exchange completed. With some companies or banks you can set up SMS alerts, or simply just receive an email.
Are there different types of international money transfers that I can do?
Yes, there is. Money transfer providers offer various types of transfers to their customers. You will have the option of a standard single transfer, a forward contract (where you can lock in an exchange rate on a payment you wish to make in the future), or a regular (recurring) payment. You will need to do your research on this beforehand. The total transfer amount will also affect the money transfer company your choose.
Should I compare currency providers before transferring my money?
Yes. All financial institutions and currency providers will offer competitive exchange rates against one another. These rates will reflect the details of your transfer such as where to and how much you are transferring, as well as what payment method you choose. It is important to research this before you transfer.
Do some currency providers offer fee-free transfers?
Yes. All money transfer providers will waive their flat rate fee for larger transfers such as $100,000.
How quickly will my international transfer take to transfer?
Money will usually take between 2-5 working days depending on when you transfer during the day, and whether you choose to transfer through a provider or a local bank.
What other charges should I look out for?
The bank you are transferring to abroad will usually take their own cut, so it is important to research how much this will be and be aware that it will be taken off the final amount to arrive in your recipients bank account.
Are there minimum and maximum limits to an online transfer?
Yes. These limits will vary with each company or bank, for instance WorldFirst have a $250 minimum transfer, as does OFX and TorFX. Depending on how much you wish to transfer, it is worth researching.
Do I have to report large transfers into Australia?
Yes. If you're receiving more than $10,000 or a foreign currency equivalent, you'll need to abide by Australian laws put in place. AUSTRAC (Australian Transaction Reports and Analysis Centre) collects data on all cash transfers that exceed $10,000. This is to help prevent money laundering or terrorism.
Australian law requires banks and money transfer companies to report personal, identifiable information, which can include the following:
Your name and contact information.
The name and contact information of the person who sent you the money.
If it's a bank transfer, the financial details of the recipient, including SWIFT code.
Your banking details, including your bank account number.
The amount you received.
Your currency knowledge centre
How to Easily Receive Money from Overseas
There are 3 main ways most people receive money from overseas. Find out the most common fees, exchange rates and money traps to avoid.
The Absolute Best 6 Money Transfer Services
Finding the best money transfer services in the US can be challenging. We reviewed over 30 banks and online money transfer companies to give your our list of the best service to send money overseas.
International Bank Wires: Your Best Options in 2019 Compared
Wire transfers let you send thousands of dollars, to almost any other bank account in the world. There's just one catch. Transfers through your bank are expensive—really expensive.
General advice: The information on this site is of a general nature only. It does not take your specific needs or circumstances into consideration. You should look at your own personal situation and requirements before making any financial decisions.