Interesting AUD to CAD Bank Forecasts and Charts in 2019
The Canadian Dollar is bouncing back from hitting a one-year low back in June. The reason? The US, Canada and Mexico have just reached trade agreement that will replace NAFTA and is called the United States-Mexico-Canada Agreement (USMCA).
With the Australian Dollar remaining flat around 72 cents, what does this mean for the AUD CAD? And will this falling trend continue next year? Yes. According to major bank forecasts, the AUD CAD might be slightly lower in 2019 compared to 2018.
This article presents major bank outlooks for the AUD to CAD and is updated regularly.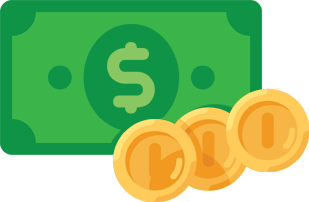 It's often said that commodity prices, especially oil, has the strongest influence on the Canadian dollar, and it's no great surprise given the country's reliance on its natural resources. With the US consuming 75% of Canada's oil, news that Canada agreed on a trade deal with the US and Mexico is a boost to its economy and the Canadian dollar.
What about the Australian Dollar (AUD)? Well, it looks pretty flat, sitting around 72 cents. With the Canadian dollar (CAD) improving and the Australian dollar staying flat, the AUD to CAD exchange rate has fallen over 9% since it peaked in March. So will the rate continue to fall next year? According to the major banks, yes it will.
Check today's AUD/CAD Rate: Currency Converter and Graph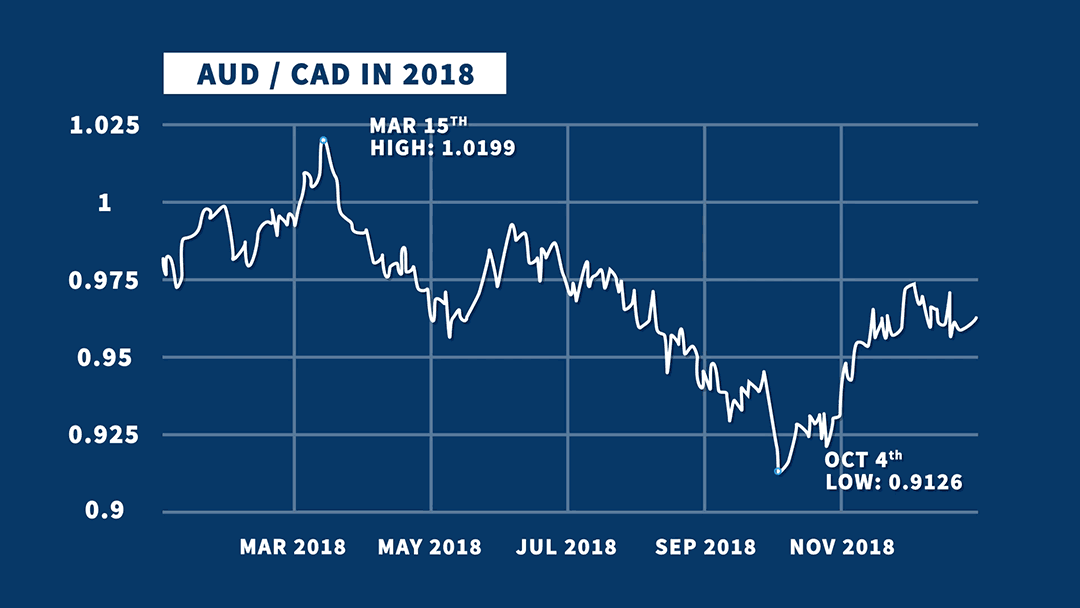 AUD to CAD bank forecasts today
RBC predict the AUD to CAD exchange rate to end the year around 0.9030, about 2.5% lower than the current rate.

Scotiabank is less pessimistic than the RBC, with the AUD CAD exchange rate expected to rise a touch from current levels to 0.9359 by the end of the year.
National Australia Bank is not as pessimistic as its Canadian counterparts. They expect the AUD CAD exchange rate to rise to 0.9600 by the end of the year, before trending down next year.
Compare Australian Dollar to Canadian Dollar Exchange Rates
Compare exchange rates from Australian banks and foreign exchange leaders.
You don't like getting ripped off. So why are you ok with paying exorbitant fees and rates on currency conversions? You shouldn't be.
At The Currency Shop we help you compare providers to find the best exchange rates and lowest fees right now. Leaving you more time and energy to conquer the world.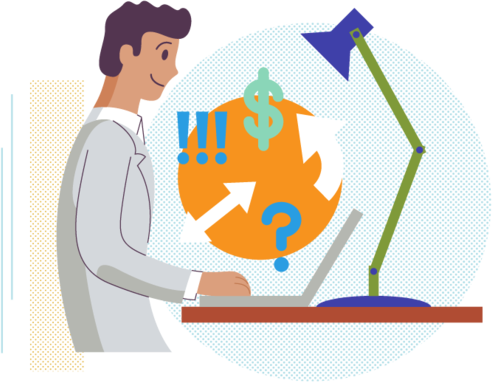 AUD to CAD long term forecasts
On average, the major Australian and Canadian banks we looked at believe the AUD to CAD exchange rate in 2019 will gradually decline.
Scotiabank was an exception, with a relatively flat trend for the AUD to CAD. The rate is expected to bounce up to 0.9625 by December.
Royal Bank of Canada (RBC) is the most pessimistic, with the AUD to CAD rate expected to fall towards 0.8960 by the end of 2019.
National Australian Bank (NAB) is expecting the AUD to CAD exchange rate to decline slightly to 0.9300 by the end of the year.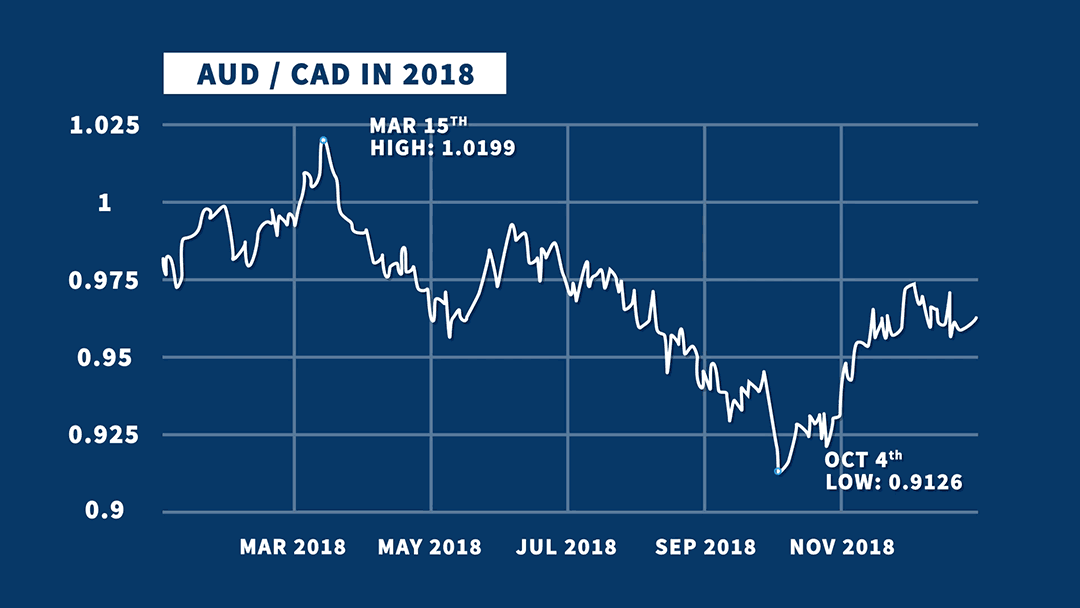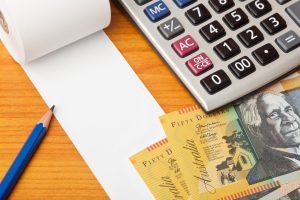 If you want to convert AUD CAD into CAD AUD all you need to do is divide 1 by the rate.
For example, if the AUD to CAD exchange rate is 0.9500, then $1.00 Australian dollar is worth $0.95  Canadian cents. You divide 1 by $0.9500 to find the CAD AUD exchange rate of 1.0526. You then multiply the rate by the amount you want to calculate. E.g. $100 Canadian dollars is equivalent to $105.26 Australian dollars.
To save you some time, we have already calculated some of the major bank forecast exchange rates in the table below.
CAD to AUD forecast exchange rates
| | Mar 2019 | Jun 2019 | Sep 2019 | Dec 2019 |
| --- | --- | --- | --- | --- |
| RBC | 1.1004 | 1.1090 | 1.1161 | 1.1161 |
| Scotiabank | 1.0667 | 1.0649 | 1.0649 | 1.0390 |
| NAB | 1.0526 | 1.0638 | 1.0638 | 1.0753 |
| Average | 1.0732 | 1.0793 | 1.0816 | 1.0768 |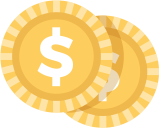 AUD to CAD Exchange Rate Calculator
General advice: The information on this site is of a general nature only. It does not take your specific needs or circumstances into consideration. You should look at your own personal situation and requirements before making any financial decisions.