When it comes to receiving money from overseas, OFX is a great choice. Dedicated currency providers like OFX provide money transfer services at lower fees and better exchange rates than banks or PayPal.
How to Receive Money Overseas Using OFX
1. Create an OFX Account
The person sending the money back to Australia will need to be a customer of OFX to use their services. You can easily apply for an OFX account online and it shouldn't take longer than ten minutes.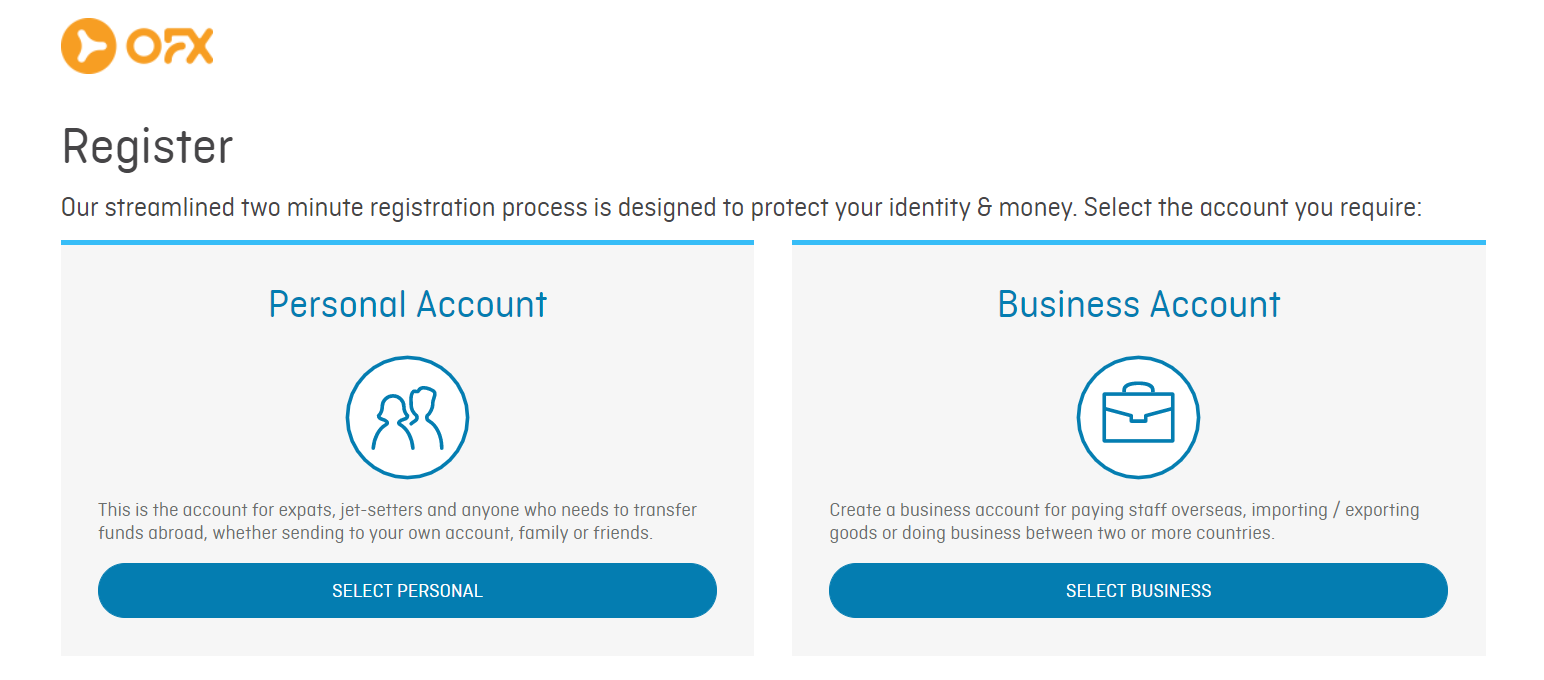 Here's how they can set one up
Register and fill in your personal details online.
You will need the sender's full name, date of birth, address, occupation, email and a contact number.
Once you have registered, OFX will call you to complete the registration process.
In some cases you may need to provide additional verification details like proof of address or a passport.
Your account will be created and ready to send money.
2. Get Your Receiving Bank Account Details
If you are transferring US dollars back to Australia, you'll need to get the OFX US dollar bank details. Likewise if you are transferring Euros back to Australia, ask for their EUR bank details.
3. Transfer the Foreign Currency to OFX
Once you have their bank details, you will have to transfer your foreign currency to them
4. Receive Your Australian Dollars
OFX will notify you once they have received your foreign currency and you can finalise the transaction and exchange rate over the phone or online. The Australian Dollars are then transferred to your local bank account.
How Much It Costs
There is no transfer fee from OFX to receive money from overseas but they do have a $250 minimum amount.
Receiving bank fees — International money transfers sent to or from an overseas bank may be subject to commissions, fees and other charges applied by that bank. These are typically deducted by the overseas bank from the funds paid to you.
---
Fee Free Offer
OFX is a trusted partner of The Currency Shop. OFX customers using this link through The Currency Shop will not incur a transfer fee for their first two international money transfers, regardless of the size of the transaction.
Minimum transfer $250. Please note that the receiving bank or intermediary bank may charge fees on transactions.
---
*All details shown above are correct as of November 2017.
How Long It Takes to Get Your Money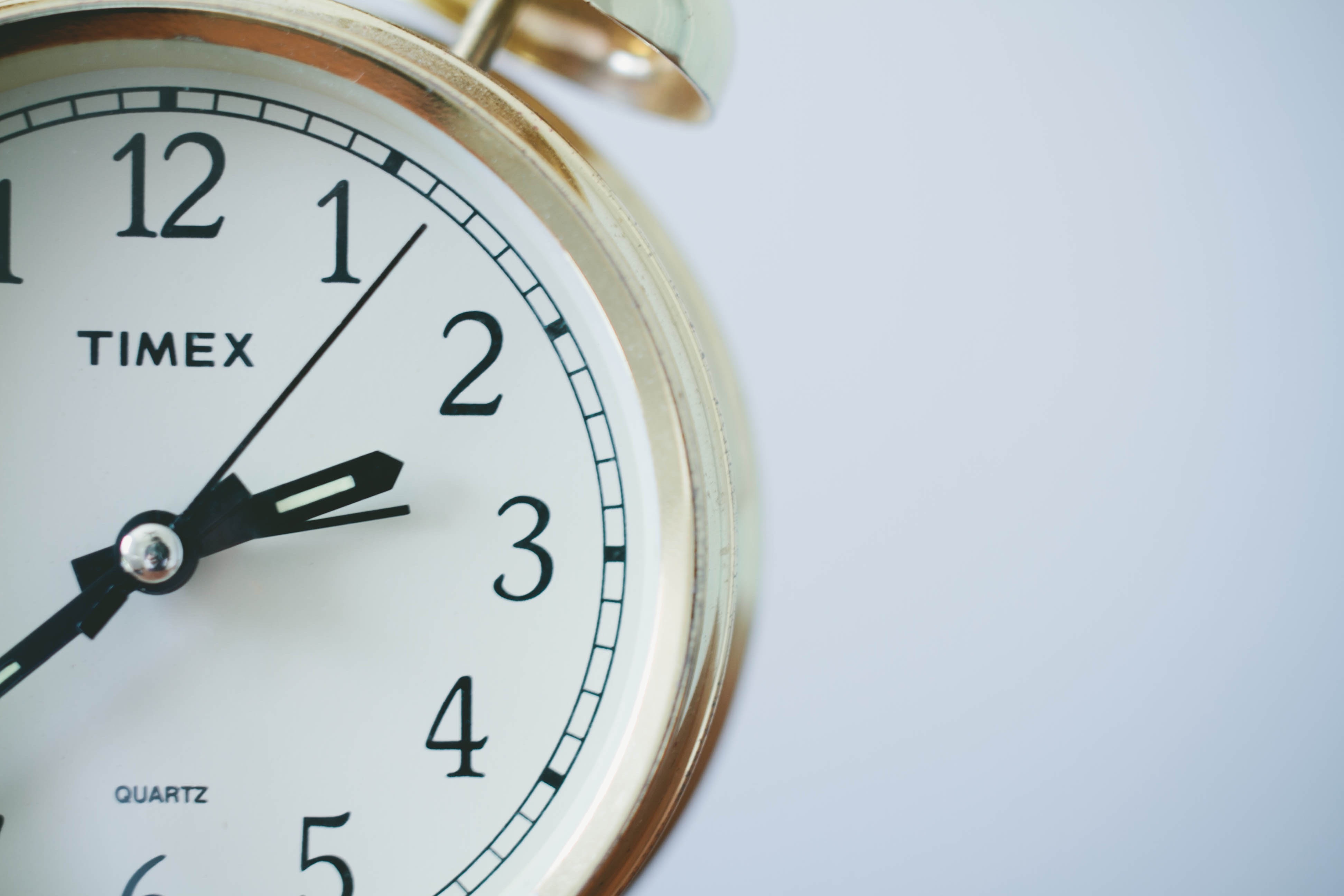 Depending on the country you're receiving money from and the currency that the sender is using, funds will normally be deposited into your bank account within 1 – 2 working days. This time can be extended slightly, depending on how long it takes OFX to receive funds from the sender. Here are some examples of how long that might take.
Time it takes for OFX to receive funds from the sender
Australia(AUD)    1 day
Canada (CAD)    1-2 days
Europe (EUR)        1-2 days
Hong Kong (HKD)    1 day
Japan (JPY)        1-2 days
New Zealand (NZD)    1 day
Singapore (SGD)    1 day
USA (USD)        1-2 days
UK (GBP)        1 day
Time it takes for the funds to reach you
Australia(AUD)    1 day
Canada (CAD)    1-2 days
Europe (EUR)        1-2 days
Hong Kong (HKD)    1-2 days
India (INR)        2 days
Japan (JPY)        1-2 days
New Zealand (NZD)    1 day
Singapore (SGD)    1 day
Thailand (THB)    4 days
USA (USD)        1 day
UK (GBP)        1 day
Advantages of Receiving Money Internationally with OFX
The sender can set up an account with OFX quickly and easily.
It's a fairly simple and straightforward process.
The sender can make transfers online.
They can send money in over 55 currencies from 190 countries around the world.
They will get much better exchange rates than banks and PayPal, meaning you receive more money.
OFX allows for bulk payments and other business features.
Disadvantages of Sending Money Internationally with OFX
The sender can only pay for their transfer via a direct debit, bank transfer or wire.
They can't pay via debit card, credit card, cash or check.
Further Information on Sending Money Internationally with OFX
International Currencies Supported by OFX
Here's the current list of currencies that OFX supports.
Standard Currencies
AED    United Arab Emirates Dirham
AUD    Australian Dollar
CAD    Canadian Dollar
CHF    Swiss Franc
DKK    Danish Kroner

EUR    Euro
GBP    Pound Sterling
HKD    Hong Kong Dollar
JPY    Japanese Yen
MXN    Mexican Peso

NOK    Norwegian Kroner
NZD    New Zealand Dollar
PLN    Polish Zloty
SEK    Swedish Kroner
SGD    Singapore Dollar

THB    Thailand Baht
USD    US Dollar
ZAR    South African Rand
Exotic Currencies 
AZN    Azerbaijani New Manat
BND    Brunei Dollar
CNY*    Chinese Yuan Renminbi
CZK    Czech Koruna
FJD    Fiji Dollar
HUF    Hungarian Forint
IDR    Indonesian Rupiah
ILS    Israeli Shekel
INR    Indian Rupees
KRW    South Korean Won

KWD    Kuwaiti Dinar
LKR    Sri Lankan Rupee
MAD    Moroccan Dirham
MGA    Malagasy Ariary
MYR    Malaysian Ringgit
OMR    Omani Rial
PEN    Peruvian Nuevo Sol
PGK    Papua New Guinea Kina
PHP    Philippine Peso
PKR    Pakistan Rupee

SAR    Saudi Riyal
SBD    Solomon Island Dollar
SCR    Seychelles Rupee
TOP    Tongan Pa anga
TRY    Turkish Lira
TWD    Taiwanese Dollar
VND    Vietnamese Dong
VUV    Vanuatu Vatu
WST    Samoan Talar
XOF    CFA Franc
*OFX business customers only
View Currency Exchange Rates for OFX
Rates for transferring funds internationally through OFX are available through their currency converter.
The currency exchange rate your sender will get does vary from moment to moment.
They will get the up-to-date, dynamic rate when they are booking the transfer.
Further OFX Information from The Currency Shop
OFX will keep the sender informed throughout the life of their transfer and let them know when it goes through certain parts of the currency exchange process — they can get updates via SMS or email.
They can also check the status of their transfer online together with their transfer history.
If their bank has daily transfer limits, OFX can take partial payment as long as they tell OFX upfront.
The maximum amount of money they can transfer with OFX depends on where they are sending the money to and depend on government regulations in the receiving country. OFX do not place arbitrary limits on how much they can send.
The minimum transfer amount with OFX is $150 USD.
OFX also provides a mobile app where they can make and track your transfers. They can get it on Apple or Android devices.
They can setup recurring payments with OFX if they want to send you similar amounts on a regular basis.
They can set a "Target Rate" for the exchange rate they want for transferring money. Once that rate is reached, OFX will contact them and prompt them to carry out the transfer.
OFX offers a "Buy Now, Transfer Later" tool (also known as a "Forward Contract") so they can lock in an exchange rate for a small fee.
OFX Disclaimers
OFX does not check payment details.
If payment details are incorrect it may result in an unsuccessful transfer or the wrong account receiving funds.
How OFX can Help You Receive More Money
You might wonder why your sender wouldn't send money via their bank instead of a dedicated money transfer provider and the answer is a simple one — cost. Currency exchange specialists like OFX are able to give better exchange rates and lower fees than banks, resulting in you receiving more money.
As an example, here's how much more you will receive if they send money using OFX rather than a couple of popular Australian banks.
Converting $1,000 USD to AUD
With OFX, you get $1,285 AUD.
With Commonwealth Bank, you get $1,247 AUD — $38 (3%) more expensive.
With Westpac, you get $1,245 AUD  — $40 AUD (3%) more expensive.
Converting $10,000 USD to AUD
With OFX, you get $13,090 AUD.
With Commonwealth Bank, you get $12,571 AUD — $519 AUD (4%) more expensive.
With Westpac, you get $12,557 AUD — $533 AUD (4%) more expensive.
*All details shown above are correct as of November 2017.
If your sender uses a dedicated money transfer service like World First, Transferwise, OFX, HiFX or another dedicated currency exchange provider, they could save you hundreds of dollars on a transaction. To see how much they could save, get them to take a look at our free online comparison tool.
And that's it — everything you need to know about receiving your money from overseas using OFX. Here at The Currency Shop, we want to give you the right information to help you and the sender save money and help you make an informed choice for all your currency exchange needs.
The next time you or someone else needs to send money internationally, check how much you can save using our money transfer comparison tool. If you've still got questions we're here to help, so feel free to give us a call on 1800 004 930.
Recommended For You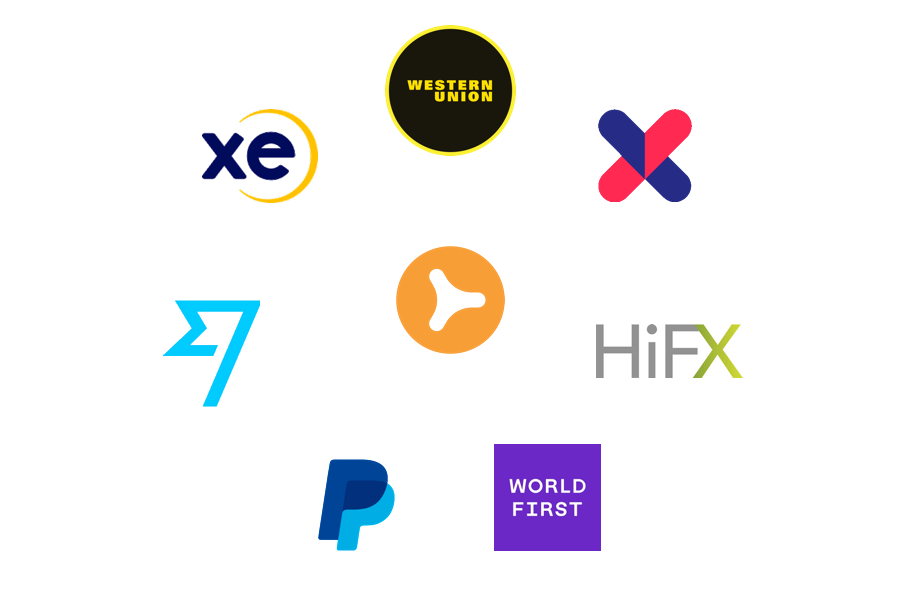 This calculator helps you compare exchange rates and fees of banks and money transfer specialists.
---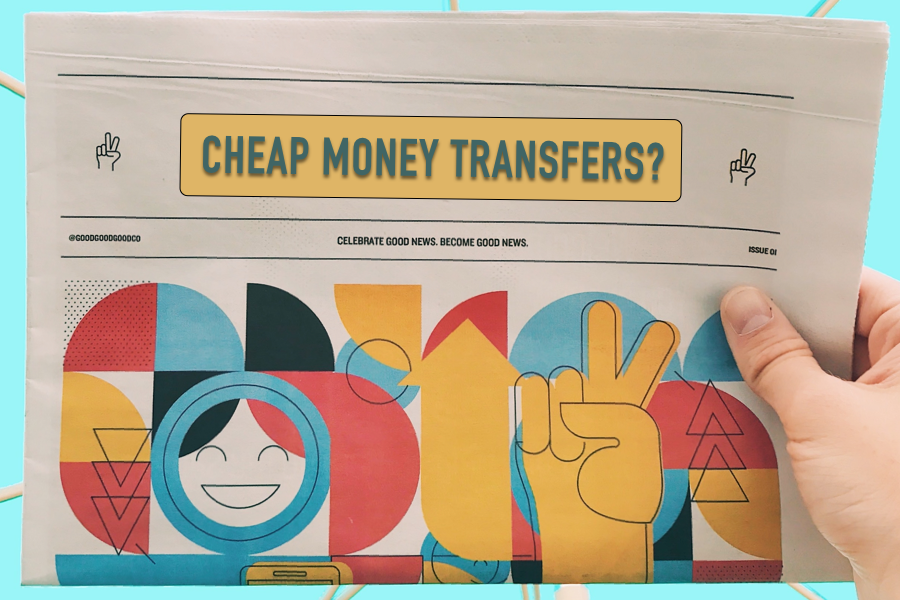 Using a bank is one of the easiest ways of sending money overseas but it is also the most costly. Here are 5 cheaper alternatives…
---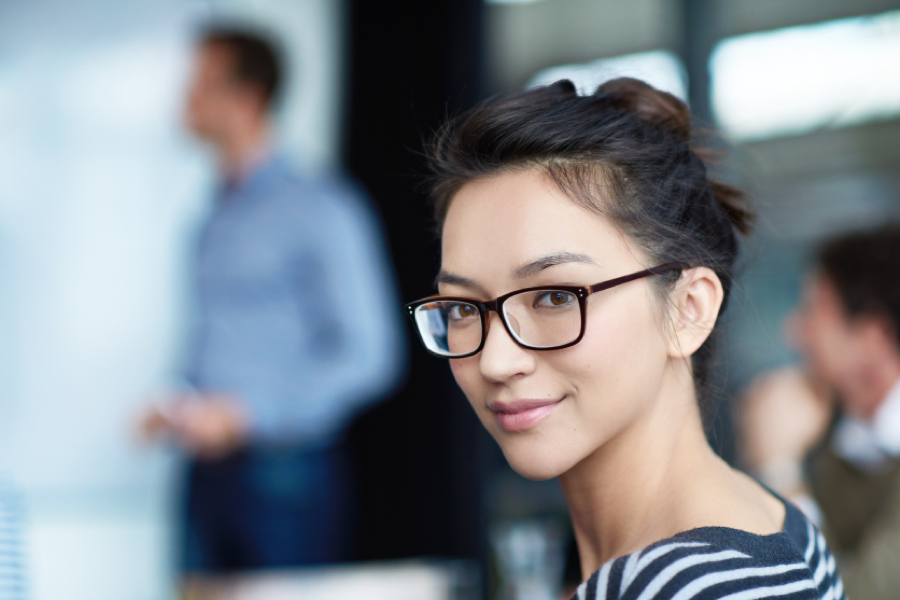 Transferring money back to Australia isn't easy. It can also be really expensive depending on what exchange rate you get. This articles compares the best ways of moving money back to Australia.
---