How to Receive Money from Overseas Using OFX
By the end of this article you will have a much better idea of how to receive an international money transfer with OFX.
It can be confusing and daunting to receive money from overseas. When it comes to receiving an international money transfer, OFX is a great choice. Dedicated currency providers like OFX provide money transfer services at lower fees and better exchange rates than banks or PayPal.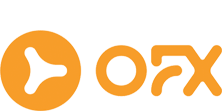 How to receive money overseas using OFX
1. Create an OFX account
You can easily apply for an OFX account online and it shouldn't take longer than ten minutes.
Here's how you can set one up:
Register and fill in your personal details online.
You will need your full name, date of birth, address, occupation, email and a contact number.
Once you have registered, OFX will call you to complete the registration process.
In some cases you may need to provide additional verification details like proof of address or a passport.
Your account will be created and ready to send and receive money.
2. Get their receiving bank account details
If you are transferring US dollars back to Australia, you'll need to get their US dollar bank details. Likewise, if you are transferring Euros back to Australia, ask for their EUR bank details.
3. Transfer the foreign currency to OFX
Once you have their bank details, the person sending you the money will have to transfer your foreign currency to their account.
4. Receive your Australian dollars
OFX will notify you once they have received your foreign currency and you can finalise the transaction and exchange rate over the phone or online. The Australian Dollars are then transferred to your local bank account.
How much it costs
There is no transfer fee from OFX to receive money from overseas, but they do have a $250 minimum transfer amount.
Will you have to pay any fees as the receiver?
As the receiver, you may pay receiving bank fees. International money transfers sent to or from an overseas bank may be subject to commissions, fees and other charges applied by your bank. These are typically deducted by the overseas bank from the funds paid to you.
The Currency Shop has partnered with OFX to offer fee free money transfers. Click on this offer, register your details and avoid paying a fee to transfer money overseas.
After 20 years, OFX is one of the oldest money transfer companies and they have the expertise to go with it.
Their rates are often better than the banks, especially for larger transfers.
24/7 phone support.
They have a minimum transfer amount of $250
Receiving or intermediary banks may charge fees on transactions
How long it takes to get your money
Depending on the country you're receiving money from and the currency that the sender is using, funds will normally be deposited into your bank account within 1 – 2 working days. This time can be extended slightly, depending on how long it takes OFX to receive funds from the sender. Below are some examples of how long that might take:
Time it takes for the funds to reach you
Australia (AUD) – 1 day
Canada (CAD) – 1-2 days
Europe (EUR) – 1-2 days
Hong Kong (HKD) – 1-2 days
India (INR) – 2 days
Japan (JPY) – 1-2 days
New Zealand (NZD) – 1 day
Singapore (SGD) – 1 day
Thailand (THB) – 4 days
USA (USD)  – 1 day
UK (GBP) – 1 day
Additional information for receiving money with OFX
There are a lot of numbers and information you hear about when it comes to international money transfers. Below there are extra details you might need to receive money and the things you don't.
OFX IBAN number
IBAN is an account format used by European banks. Australian banks do not use this format and an IBAN is not required to send money to a bank account in Australia via OFX. Other parties with an IBAN field on their overseas payment form can simply leave this field blank. You may need an IBAN with OFX if you're receiving money from Europe and giving the sender their EUR account details.
OFX routing number
If the other party requests a National Clearing Code, Routing Number, BSB Number or Sort Code, you should use the first six digits (bank and branch codes) of your account number for which you wish to receive the payment into. For example, if the account number is 01-0123-0123456-00 use 010123.

Money transfers can be made in these currencies:
View currency exchange rates for OFX
Rates for transferring funds internationally through OFX are available through their currency converter. But be careful, this shows the interbank rate.
The currency exchange rate your sender will get does vary from moment to moment.
They will get the up-to-date, dynamic rate when they are booking the transfer.
Further OFX information from The Currency Shop
You can also check the status of your transfer online together with the sender's transfer history.
If the sender's bank has daily transfer limits, OFX can take partial payment as long as they tell OFX upfront.
The maximum amount of money you can receive with OFX depends on where the money is being sent to and on government regulations in the receiving country. OFX do not place arbitrary limits on how much they can send.
The minimum transfer amount with OFX is $150 USD.
OFX also provides a mobile app where they can make and track your transfers. They can get it on Apple or Android devices.
You can setup recurring payments with OFX if you want to send you similar amounts on a regular basis.
You can set a "Target Rate" for the exchange rate they want for transferring money. Once that rate is reached, OFX will contact you and prompt them to carry out the transfer.
OFX offers a "Buy Now, Transfer Later" tool (also known as a "Forward Contract") so you can lock in an exchange rate for a small fee.
To find out more about the company, you can read our OFX review.
OFX disclaimers
OFX does not check payment details.
If payment details are incorrect it may result in an unsuccessful transfer or the wrong account receiving funds. It is pivotal that you provide the correct details to the person making the payment. This will save time for both parties and ensure you receive your payment without any issues.
How OFX can help you receive more money
You might wonder why your sender wouldn't send money via their bank instead of a dedicated money transfer provider and the answer is a simple one — cost. Currency exchange specialists like OFX are able to give better exchange rates and lower fees than banks, resulting in you receiving more money.
As an example, here's how much more you will receive if they send money using OFX rather than a couple of popular Australian banks.
Converting $1,000 USD to AUD
With OFX you get the most money with $1,349 AUD.
With CommBank you get $1,322 AUD — $27 more expensive.
With Westpac, you get $1,313 AUD  — $36 more expensive.
Converting $10,000 USD to AUD
With OFX you get the most money with $13,691 AUD.
With Commonwealth Bank you get $13,322 AUD — $369 more expensive.
With Westpac you get $13,243 AUD — $448 more expensive.
*All details shown above are correct as of August 2020.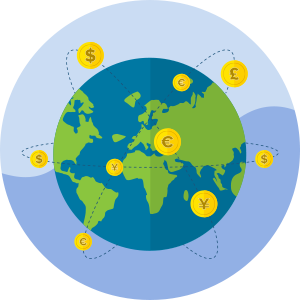 Summary
And that's it! That is everything you need to know about receiving your money from overseas using OFX.
If your sender uses a dedicated money transfer service like WorldFirst, Wise or another dedicated currency exchange provider, they could save you hundreds of dollars on a transaction. The next time you or someone else needs to send money internationally, check how much you can save using our money transfer comparison tool.