How to Transfer Money Overseas with CommBank
Find all the details on one page of how to make an international money transfer with CommBank.
Do you need to know how to transfer money overseas with CommBank? We have you covered. CommBank is one of the most popular bank in the country and if you want to transfer money overseas, it gives you the option of sending currency to many countries around the world. Read this article to find out how to transfer money overseas using your CommBank account. We'll also discuss some cheaper options if you want to save some money.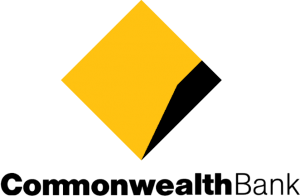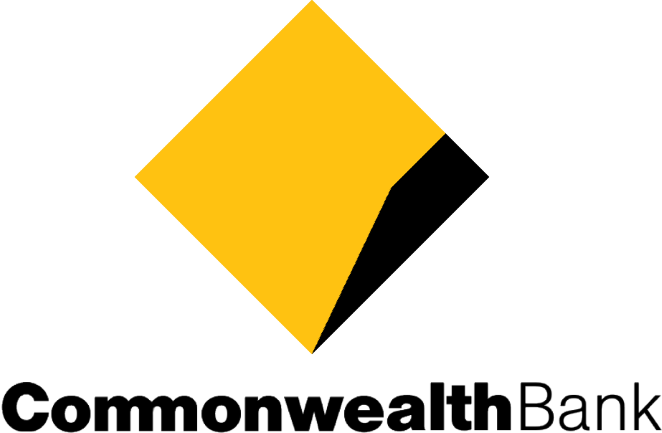 How to transfer money overseas with CommBank
Step 1: Hold a CommBank account
You need to be a customer of CommBank to use their services. You can apply for a CommBank bank account online or visit a local branch.
Step 2: Register to send money overseas
You can register through Commbank's online service, NetBank or through the CommBank app.
This can be updated to a daily limit to $5,000. Higher payment amounts can be arranged by calling CommBank on 13 2221 or going to a branch.
Step 3: Register for NetCode in NetBank
Customers must be registered for NetCode SMS or NetCode Token, to send an international money transfer using the NetBank online service.
Log on to NetBank, go to Settings then select NetCode.
Step 4: Arrange transfer overseas
To arrange to send money internationally, log on to NetBank, go to More, then select Payment limits, and follow the onscreen prompts.
Through the app, go to the top left menu and select Settings, select Payment limits and International money transfer and follow the prompts.
How much you can transfer abroad
To set your daily international limit in NetBank
Log on NetBank, go to Settings then select Payment limits.
CommBank app
Open the app, tap on the menu in the left-hand corner, select Settings and then Payment limits.
If you have any issues, contact CommBank on +61 2 9999 3283.
Increasing a daily limit may increase liability for unauthorised transactions. You're able to set your international daily limit to $5,000. For money transfers larger than $5,000 you will need to call CommBank on 13 2221.
Understand how much money you're sending and who you're sending it to
Review your bank account and finances to understand how much you need to send.
Work out what currency you are going to be transferring money into.
Get the full name, address, and account number of the person or business you're sending money to.
Get the full bank name, address, and SWIFT BIC (Bank Identifier Code) or Branch Number (some countries accept this) of the recipient's bank.
Get the IBAN (for payments to Europe and selected other countries) or Routing Number (for payments to the US).
Destination countries sometimes have extra information requirements for transferring funds. This information varies depending on the country you have chosen to transfer funds to.
3 Ways to make an overseas transfer with Commbank
There are several ways to make a transfer through CommBank.
Online: online banking service
Log into NetBank, CommBank's online banking portal here.
Go to Transfers & BPAY.
Choose International Money Transfer.
Input all of the relevant details for the recipient and their bank.
Choose Next to confirm the account you're making the transfer from, the currency it's in and the amount you're sending overseas.
Fund your transfer.
You're done!
Smartphone: CommBank app
Go to Pay Someone.
Go to Overseas transfer (to pay someone in your international address book) or click "+" (to pay a new recipient).
Follow the prompts to complete your transaction.
Over the Phone: CommBank call centre
Call CommBank.
Give the customer service agent your details and security information.
Give all the relevant details for the recipient and their bank.
Fund your transfer.
You're done!
How long it takes
Depending on the country you're sending money to, and the currency that you're exchanging into, funds are normally deposited into the recipient's bank account within 2 to 6 working days.
CommBank fees for transferring money overseas
The Commbank has a lot of fees listed below:
Internet banking — $12 for sending money online via NetBank or through the CommBank app or $6 for amounts under $1,000
In branch — $30 for sending money from a branch.
Receiving bank fees — International money transfers sent to or from an overseas bank may be subject to commissions, fees, and other charges applied by that bank. These are typically deducted by the overseas bank from the funds paid to the recipient.
Receiving a money transfer — up to $11 per transfer
Tracing a money transfer — $25 per request
Changing details on a money transfer — $25 per request
Cancelling a money transfer — $25 per request
To avoid these fees use a money transfer service on our comparison table
Advantages of sending money internationally with CommBank
Very convenient if you already have a CommBank bank account.
It's a simple and straightforward process.
You can make transfers online and through the CommBank app.
You're protected from fraudulent transactions with a 100% secure guarantee.
Send money to over 200 countries around the world in over 30 currencies.
Send money just using the recipient's mobile number.
Easily send money to a recipient in the UK through the Pingit app using their UK mobile phone number.
CommBank also provides foreign currency bank accounts.
Disadvantages of transferring money abroad with CommBank
Higher fixed fees than a dedicated currency exchange provider.
Worse exchange rates than a specialist money transfer company.
Further information on sending money internationally with CommBank
There are a lot of numbers and information you hear about when it comes to international money transfers. Below there are extra details you might need to send money overseas and the things you don't.
Commonwealth IBAN number
IBAN is an account format used by European banks. Australian banks do not use this format and an IBAN is not required to send money to a Commonwealth bank account in Australia. Other parties with an IBAN field on their overseas payment form can simply leave this field blank. However, payers in certain countries may require you to provide one. In that case, your BSB and account number should be combined. Do not include any spaces or hyphens.
Commonwealth Bank routing number
You may need a National Clearing Code, Routing Number, BSB Number or Sort Code, you should use the first six digits (bank and branch codes) of your account number for which you wish to receive the payment into. For example, if the account number is 01-0123-0123456-00 use 010123.
Commonwealth Bank international SWIFT code
You shouldn't need Commonwealth's SWIFT code for making a transfer overseas. Generally this is only needed when you're transferring money back into the country.
Commonwealth Bank address for international transfers
When it comes to making an international money transfer through Commonwealth Bank, you shouldn't need Commonwealth's address. You will most likely need the address of the receiving bank account. If you do need CBA's it will just be the address of your local branch.
Commonwealth account number details
You should just need the account number details of the person you're sending the money to from your Commonwealth Bank account.
Notes on international bank drafts or cheques
International bank cheques or drafts can be deposited into a Commonwealth Bank account. It can be a lengthy process. If it is in a foreign currency it will take longer to process as it will need to be returned to the country of origin for clearing. Additionally, the fees associated with these types of payments are very high. This means that we would never suggest using international bank drafts or cheques. It would be better to use a different payment method.
International currencies supported by CommBank
Here's the current list of currencies that CommBank supports.
US Dollar – USD
Great British Pound – GBP
Argentine Peso – ARS
Brazilian Real – BRL
Canadian Dollar – CAD
Chilean Peso – CLP
Chinese Renminbi – CNY
Croatian Kuna – HRK
Czech Koruna – CZK
Danish Kroner – DKK
Euro – EUR
Fijian Dollar – FJD

Hong Kong Dollar – HKD
Hungarian Forint* – HUF*
Indian Rupee – INR
Indonesian Rupiah – IDR
Israeli New Shekel – ILS
Japanese Yen – JPY
Kuwaiti Dinar – KWD
Lebanese Pound – LBP
Malaysian Ringgit – MYR
Mauritian Rupee* – MUR*
Mexican Peso – MXN
New C/Tahiti Franc – XPF

New Zealand Dollar – NZD
Norwegian Kroner – NOK
Oman Rial – OMR
P.N.G. Kina – PGK
Philippine Peso – PHP
Polish Zloty – PLN
Qatari Rial – QAR
Saudi Riyal – SAR
Singapore Dollar – SGD
Solomon Island Dollar – SBD
South African Rand – ZAR
South Korean Won – KRW

Sri Lankan Rupee – LKR
Swedish Kronor – SEK
Swiss Franc – CHF
Taiwan Dollar – TWD
Thai Baht – THB
Tonga Pa'anga – TOP
Turkish Lira – TRY
U.A.E. Dirham – AED
Vanuatu Vatu – VUV
Vietnamese Dong – VND
Western Samoa Tala – WST
View currency exchange rates for CommBank
Daily rates for transferring funds internationally through CommBank are available here.
They also have a helpful foreign exchange calculator.
The currency exchange rate you will get does vary from moment to moment.
You will get the up-to-date, dynamic rate when you are booking your transfer through online banking or over the phone.
Cheaper alternatives to transferring money internationally with CommBank
If you already bank with CommBank, then using them to transfer money overseas is the easiest option – but it may not be the cheapest.
To work out if you can save money by using a money transfer company instead of CommBank, compare the exchange rates and fees at CommBank to your other options in our comparison table below.
Compare international money transfer exchange rates and fees
CommBank disclaimers
CommBank does not check payment details. If payment details are incorrect it may result in an unsuccessful transfer or the wrong account receiving funds. It is pivotal that you make sure all the details you provide to the payer are correct. As a result, this will save time for both of you and ensure you receive your payment in a timely manner.
How much it costs to send money with CommBank
Sending money abroad using your bank can be expensive. You will pay higher fees and get a worse exchange rate than you can using a dedicated money transfer specialist.
These specialist currency providers are fast and easy to use, offer excellent exchange rates and have low or non-existent fees, so your money goes further. As an example, here's what it would cost to convert $10,000 AUD into US dollars, via CommBank and a couple of our top rated money transfer specialists.
CommBank — $10,000 AUD to USD — $12 fee, exchange rate of 0.67840 means the recipient gets $6,772 USD and it takes between 2 and 3 days.
TorFX — $10,000 AUD to USD — $0 fee, exchange rate of 0.7151 means the recipient gets $7,151 USD and it takes between 2 and 3 days. $379 more with TorFX.
OFX — $10,000 AUD to USD — $0 fee, exchange rate of 0.7077 means the recipient gets $7,051 USD and it takes between 1 and 3 days. $279 more with OFX.
*All details shown above are correct as of August 2020.
Using OFX, TorFX or another dedicated currency exchange provider could save you over hundreds on a transaction like this. To see how much you could save, take a look at our free online comparison tool.
Summary
And that's it! That's everything you need to know about transferring money overseas using CommBank. Here at The Currency Shop, we want to give you the right information to help you save money and make an informed choice for all your currency exchange needs.
The next time you or someone else needs to send money internationally, check how much you can save using our money transfer comparison tool.