How Can I Send Money Overseas Instantly?
Sometimes you need to make and instant money transfer overseas but the problem is that it's too hard to work out quickest way to transfer money internationally.
The good news is, there are money transfer options for you that offer same-day money transfers from one country to another.
3 ways to make an instant money transfer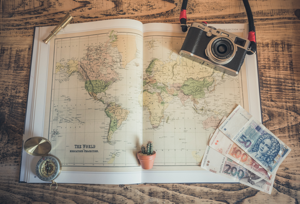 1. WorldRemit
WorldRemit is a UK-based company established in 2010. This is a good option if you want to make speedy transfers for remittance purposes, particularly to Asian countries. One of WorldRemit's key offerings is its' instant money transfers to selected banks, instant cash pick-ups, instant or near-instant mobile money transfers.
The Currency Shop Says:
There are 3 things to note if you decide to use WorldRemit for an instant money transfer.
You can pay for your WorldRemit transaction by bank account transfer only from Japan, Singapore and the UK. For all other countries, you must use your card to make the transfer. Payment methods may differ in different countries so make sure you double check.
Some currencies have maximum transfer limits. For example, $2,000AUD is the maximum amount that can be transferred to China. You can find out more information on limitations for your country in WorldRemit's FAQ section.
While WorldRemit offers same-day overseas money transfers, it's only available for selected banks. The good news is, the expected delivery time will be displayed to you before you make a payment, so you'll know how long it will take.
Learn more about WorldRemit
2. Wise (formerly known as TransferWise)
Valued at over 1.5 billion dollars, Wise is the fastest growing global money transfer company. If you want to avoid paying high fees and you want to get the best exchange rate, then yes, Wise (formerly known as TransferWise) is a fantastic way to deliver money overseas quickly and safely.
The Currency Shop Says:
It's a good idea to use Wise's transfer calculator to give you a rough idea on how long your overseas money transfer will take. However, there are 5 factors that can influence your timing estimate:
If you have an existing account and are sending to someone you have already sent money to, then the money transfer can occur within 24 hrs real time.
Your payment method. Card payments are normally instant, while bank transfers can take longer.
The countries you're sending from and to. Converting your money can take a maximum of 2 days, but it is very rare it takes this long. How quick your transfer arrives also depends on how quickly your receiving bank processes your money.
What time you pay for your transfer. Wise only handle money during normal banking hours and national holidays can make things take a little longer.
Security checks. Verifying your ID could add extra time to your transfer, but it's an important part of keeping you and your money safe.
3. OFX
OFX (formally known as Ozforex) is the largest Australian owned money transfer company. The company was born online and continues to develop easy, intuitive products. It is also backed up by exceptional customer service.
The Currency Shop Says:
OFX's global bank network allows them to transfer money securely and quickly to an overseas bank account. So if you're sending money from Australia to the US, for example, they offer the same day delivery. For most other major currency transfers it may take 1-2 days. Overall, OFX says it can take 1-4 business days to complete the entire process of receiving your funds and sending them to your recipient, especially if you're a first-time user. Luckily, OFX operate 24 hours a day, 7 days a week, so you can make your transactions outside of work hours if you need to.
However, there are some disadvantages with OFX including:
OFX only accept bank transfers from your account (e.g. BPay, Electronic Bank Transfer) with no cash, credit card, cheques or bank drafts allowed.
You must provide proof of payment and overseas money transfers are subject to approval, which could lengthen the time it takes to send money overseas.
How quick your transfer arrives also depends on how quickly your receiving bank processes your money.
Ways to pay and receive instant money transfers
There are many ways you can pay for and receive your instant money transfer overseas:
Money transfer with cash pickup - MoneyGram, Western Union and WorldRemit are well-known companies for this service. The money you send with either company can be available for your recipient to collect within 10 to 15 minutes in most cases and each company has hundreds of thousands of locations around the world
Card - You can pay by debit card or credit card to some money transfer companies
Bank transfer - All money transfer companies accept for payment and will send money into a bank account overseas
Can my bank make an instant money transfer?
Yes within Australia only on the New Payment Platform (NPP). NPP is a payments infrastructure for the Australian economy. It gives consumers, businesses and government departments a platform to make fast payments.
NPP offers real-time clearing and settlement for simple or complex payment solutions between two people or between many people. It also simplifies the transaction through an Addressing Service, called PayID and the ability to include more information with payments.
The NPP could enable immediate funds availability in less than a minute and faster payments from customers 24 X 7 with no cut-off times. 9 banks are currently involved in the NPP, which will make sending money overseas fast, but still more costly than using non-bank options.
For more information visit the NPP website.
Some banks use Osko to transfer money between financial institutions. Most of these are instant domestic bank transfers to a nominated bank account.
Frequently Asked Questions (FAQs)
A same day international money transfer allows you to send funds abroad that will arrive instantly within minutes or under 24 hours. It is the same as any other overseas money transfer, but much quicker.
Fees. Make sure you are aware of each company's exchange rates and money transfer fees when comparing. The rate of exchange you receive when you convert to another currency can have a significant influence on the cost of your transfer. For money transfer fees, some providers will waive the fee when you transfer a larger amount.
Methods of transfer. Are you going to do your transfer online or will you visit a branch. How many branches are near you and your recipient?
Method for pick-up. Some companies offer cash pick-ups, or direct money transfers to a recipient's bank account.
Customer support. It's also a good idea to look for a company with a solid reputation for providing professional and friendly customer support 24 hours a day, 7 days a week. Compare the ways in which support is offered, such as phone, email and live chat and hours available for help
A bank to bank transfer is a reliable and safe way to send money, but how long does it take? Typically an international bank to bank transfer could take anywhere from 2-5 business days.
Usually the length of time required to transfer your money will depend upon a number of factors including:
Bank holidays
Weekends
The currencies that are involved in the transaction
The payment method that you use
Whether it's a domestic or international transfer
The company you choose to make your money transfer
An international bank to bank transfer can take 2-5 business days
The following companies will be offering same-day international money transfers in the near-future:
TorFX
TorFX are particularly useful for individuals doing regular transfers overseas. European expats are often fans of TorFX because of their exchange rates, service and extensive banking network - both in Australia and the UK.
Related Link: Click here to visit the TorFX website 
XE
With transparent information on their website and no fee structure, they are a good option when it comes to making international money transfers.
Related Link: Click here to visit the XE website 
WorldFirst
For Australian businesses still using their regular bank for international payments, choosing WorldFirst can deliver more competitive choice. They are also good for individuals that like to do everything online.
Related Link: Click here to visit the WorldFirst website 
Your currency knowledge centre
5 Cheaper Ways to Transfer Money Overseas
Using a bank is one of the easiest ways of transferring money overseas, but can also be the most costly. There are alternatives that can make the whole process cheaper.
International Money Transfer Comparison and Reviews
Find the best international money transfer exchange rates to send money overseas from Australia. Compare the rates and fees from leading banks and money transfer services.
How to Transfer Money Overseas from your Australian Bank Account
Transferring money overseas from your Australian bank account is simple once you know how to do it, but you might be short on time to figure it out.