Australia Post Load&Go China Travel Card Review
If you are planning a trip to China, learn about the Australia Post Load&Go China Card in this review to help you decide whether this is the card for you.
Hold your China Yuan and Australian Dollars on one reloadable card
Free to load and reload
No monthly fees
0% commission when you transfer from AUD to CNY
Use UnionPay in more than 140 countries worldwide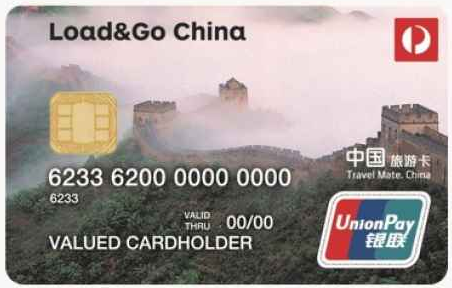 Pros and cons of using
Load&Go China Travel Card
Change your PIN via Card Manager
Free card purchase and reloads
Unlimited POS transaction limit
Exclusive cardholder benefits
Only redeem your remaining card balance within a year of expiry
$9.95 replacement or closure card fee
No back-up card sent – $9.95 upon request
Benefits of the
Load&Go China Travel Card

Security
6 digit PIN
Order a back-up card if your primary card is ever lost or stolen

Convenience
Withdraw from any ATM showing the UnionPay logo
Unlimited number of purchases per day

Savings
Exchange rates based on Post Office live rates the date of loading or reloading funds
Access exclusive cardholder benefits with a range of China travel resources – benefits range from ticket discounts to privileges at hotels, dining, shopping and entertainment.
Currencies Supported
Australian dollars (AUD)
Chinese Yuan (CNY)
Load Amounts
Minimum Load $100
Maximum Load $10,000
Transaction Limits
ATM Withdrawal Limit (24 hours) : AUD 2,500 (or currency equivalent)
POS Transaction Limit (24 hours): Unlimited
Fees
All prices are in AUD
| Card Purchase | Replacement or Back-up card | Reload Funds |
| --- | --- | --- |
| Free | $9.95 | Free |
| Foreign Currency Conversion* | Negative Balance | Card Termination |
| --- | --- | --- |
| 3% of transaction value | Incur costs and interest | $9.95 |
| Inactivity Fee | Transaction Fee | Emergency Cash Transfer |
| --- | --- | --- |
| Free | $0.09 applies with purchases made in AUD | $5.00 |
* Foreign currency conversion is charged when you spend in a currency that is not loaded in the card
Online Tools
Save time and let our online tools crunch the numbers for you.
Travel money comparison tool
Heading overseas? Find the best rates for exchanging currency online or find a store near you.
Money transfer comparison tool
Finding the best deal can be nightmare. We bring together all your options by highlighting the fees and rates.