HSBC Everyday Global Account Review
Learn about the HSBC Everyday Global Account in this review to help you decide whether this is the best card to use for your upcoming leisure or business travel
What is the HSBC Everyday Global Account?
The HSBC Everyday Global Account makes bringing cash overseas stress-free and simplifies your overseas purchases at home by allowing you to hold multiple currencies in the single debit account.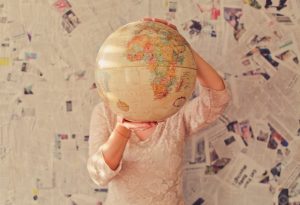 Key benefits include:
Load and lock in the exchange rate of up to 10 currencies
No additional overseas transaction or ATM fees
Withdraw cash from any Visa ATM
The HSBC Everyday Global account bridges the gap between a debit card and a travel prepaid card. You can use your account for everyday buying at home, plus you won't have to worry about carrying lots of cash when you travel.
When you use your HSBC card, you're drawing money directly from your bank account when you make a purchase. It's designed for everyday money transactions and means you're not accumulating debt. And like a prepaid card, you can load the card with a set amount of money in the currencies you need even before you travel overseas.
In fact, you can load up to 10 currencies on your account including AUD, USD, EUR, SGD, NZD, JPY GBP, CAD, HKD and CNY (currency restrictions apply).
What if you want to take out cash while you're travelling? Well, you can without worrying about additional fees - this account comes with no account handling, overseas transaction, or international ATM fees.
If you need a new everyday spending account at home and you travel frequently to multiple overseas destinations, this account offers the convenience and flexibility you might need.
Pros and cons of using the
HSBC Everyday Global Account
Single Account for Multiple Currencies 
Manage multiple currencies in your one account online or using the HSBC mobile banking app.
Lock in up-to-the-minute exchange rates
Set your exchange rates using HSBC's real-time rates ahead of travel, so you don't have to worry about currency movements. Spend like a local overseas, using the local currency.
$0 international ATM fees
This is a huge benefit if you are travelling often and prefer to take out local cash from an ATM.

Limited number of currencies.
You can only pre-load and hold up to 10 currencies. Saying that, other currencies are still available for ATM cash withdrawals, with funds deducted from your AUD account at the current Visa exchange rate.
Local Operator ATM fees.
HSBC do not charge ATM fees, but local operators may charge extra fees or set limits. Check the ATM before using it.
Complex FX exchange rates.
You are charged two foreign exchange rates either the HSBC rate or the Visa rate in different scenarios.
Why consider the
HSBC Everyday Global Account

?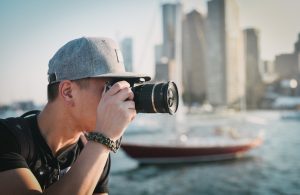 We think the HSBC Everyday Money Account is ideal for regular travellers who want the convenience, flexibility and control over their account at home and when overseas.
If you're interested in linking your everyday transaction account to a travel card, this appears to be the only one in the market right now. Prepaid travel cards are more expensive, while most debit accounts don't let you hold foreign currency.
Although this account has no account keeping, foreign transaction or international ATM fees, like most banks, there are hidden fees in terms of HSBC's exchange rate margins.
Saying that, if you're good at planning and know your budget, HSBC's real-time exchange rates are slightly better than other banks, so you can lock in a good initial loading rate and save more than other prepaid travel cards. But always double check the rate you've being given against the market rate online - there may be even cheaper travel card options.
Read also: HSBC Review
Benefits of the
HSBC Everyday Global Account

Security
Chip and PIN.
Additional protection from Visa Zero Liability.
Emergency card/cash available if stolen/lost.

Convenience
Easy way to manage, spend and save on multiple currencies.
No bank account required - set up the everyday debit account & access multiple currencies.
Contactless payments via Apple Pay and Google Pay.
Extra card for joint accounts.

Savings
No ATM or foreign purchasing fees.
Lock in exchange rate by loading funds to foreign currencies and avoid fluctuations.
Unlimited transactions - no account fee and no minimum balance requirements.

Manage Your Money
Reload and manage your funds easily online or on mobile phone app.
Save or keep foreign currency on return for as long as you want.
Control when you transfer between currencies.
Unlimited real time currency exchange quotes between 8am Monday and 11.59pm Friday (excluding public & US holidays).
Fees and Limits of the
HSBC Everyday Global Account
Transaction limits for HSBC Everyday Global Account
Daily transfers and withdrawal limit are set at $10,000 for online transfers and $2,000 for ATM or EFTPOS transactions.
Maximum load and BPAY/bank transfer amounts are set at $20,000.
Please note that you may request to increase your transfer and withdrawal limits, however, it will be subject for review and approval.
Your account will be marked as inactive after 6-months of you not using it.
Fees
All prices are in AUD
Foreign Transaction Fee*: HSBC or VISA exchange rate
Account Closure: $0
*Foreign currency conversion is charged in different scenarios using HSBC real-time or VISA exchange rates.
Currencies
Australian Dollar (AUD)*, US Dollars (USD), Euro (EUR), British Pound (GBP), New Zealand Dollars (NZD), Japanese Yen (JPY), Canadian Dollar (CAD), Singapore Dollars (SGD), Hong Kong Dollars (HKD), Chinese Renminbi (RMB)
*Australian Dollar (AUD) is the control or default currency
Understand your exchange rate fees in different situations:
1. Pre-load a supported currency onto your card before travel
If you decide to pre-load funds onto your card then your AUD* will be converted to any of the 10 supported currencies at the HSBC rate.
2. Exchanging for a supported local currency when you are purchasing

If you don't have local currency on your card while making a local currency purchase, the cash will automatically be taken from your AUD* account and converted at the HSBC rate.
3. Exchanging for a non-supported currency at the time of transacting

If you are transacting in a non-supported currency (one that you don't hold) like Thai Baht, or there are insufficient funds in that currency, then your AUD* will be converted at the Visa rate at the time of the transaction.
*Your AUD account is also known as your 'control currency', 'default currency' or 'main currency'.
Calculate HSBC's foreign currency exchange margin.
Compare HSBC's real-time exchange rate with the current online market rate when you load/reload foreign currencies onto your card. Also keep in mind that the final HSBC exchange rate offered can be different from the rates indicated. From our analysis, HSBC margins are slightly better than other banks.
Always pay using local currency.
Foreign retailers may seem nice by letting you pay in Australian dollars, but they may be hiding some sneaky margins in the exchange rates. With your Everyday Global Account you can spend in the local currency so make sure you do!
Find the cheapest ATMs.
Find out if ATMs charge additional fees and stick to the cheapest ATMs. The best idea is to take out all the cash you need in the one go.
Do everything online.
HSBC charges an extra $2.50 for staff-assisted Telephone Banking and $5.00 for branch withdrawals & transfers so do everything online for free.
How To Apply for the
HSBC Everyday Global Account
1. Set up your account
Set up your HSBC Everyday Global Account online in 5 easy steps or over the phone.
You need to be 18 years plus and have an Australian residential address. Non-resident apply in-store.
Make an initial load amount - max AUD$20,000.
2. Card is sent to your address
Card is sent to your home address as per most debit cards.
3. Register
Register your card online to manage your account.
4. Transfer Money/Load/Reload
Transfer money to your account the same as any other debit card.
Transfer currency from your main AUD account to other currencies, over the phone, online or via the HSBC app.