TransferWise vs PayPal:
Which is Better for Your Business?
If you are looking for alternatives to the bank for international money transfer, TransferWise and PayPal are cheaper ways to do so. This comparison will help you find out if TransferWise or PayPal is the better option.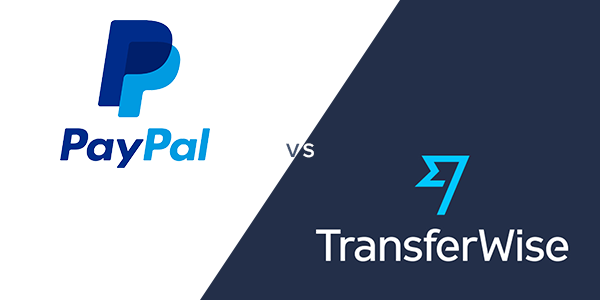 TransferWise

vs

PayPal:

The Important Bits
Safety: Based in the UK, licensed and well backed
Rates: You receive the interbank exchange rate on google
Fees: Percentage based fee
Speed: 1-2 business days for most transfers
Service: Limited phone support but excellent online resources
Safety: One of the largest payment companies in the world
Rates: Vary depending on the situation
Fees: A lot depends on the country but is usually percentage based
Speed:  up to 6 business days
Service: Average customer service both on and offline
The Verdict
Safety: PayPal is a much bigger company with a strong record on compliance
Rates: TransferWise gives the interbank rate and will always be better
Fees: TransferWise is a percentage based, clear and simple where as the PayPal fee structure is complicated and hard to understand
Speed: TransferWise is faster on most transfers
Service: Both have good online support
PayPal for so long has been the go to company for receiving payments. To a large degree, it still is. Particularly if you are receiving money from credit cards.
TransferWise is a much cheaper option to receive  or pay money via a bank transfer.
One option for businesses is to use both. That is, use PayPal to receive money from customers that are paying by credit card and use TransferWise for everything else.
Learn more about TransferWise
The Currency Shop has partnered with OFX to offer fee free money transfers. Click on this offer, register your details and avoid paying a fee to transfer money overseas.
After 20 years, OFX is one of the oldest money transfer companies and they have the expertise to go with it.
Their rates are often better than the banks, especially for larger transfers.
24/7 phone support.
They have a minimum transfer amount of $250
Receiving or intermediary banks may charge fees on transactions
The Australian Securities and Investments Commission (ASIC) is the government body that ensures and regulates fair and transparent conduct of financial services. Every financial service must be granted an Australian Financial Service (AFS) licence by ASIC to carry out business in Australia.
TransferWise are regulated by ASIC & AUSTRAC (AFSL 456295)
PayPal are also properly regulated in the UK and Australia (AFSL 304962)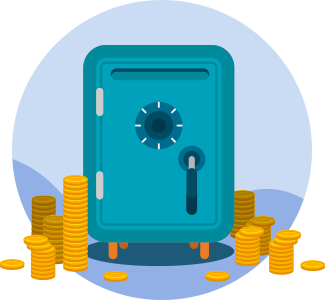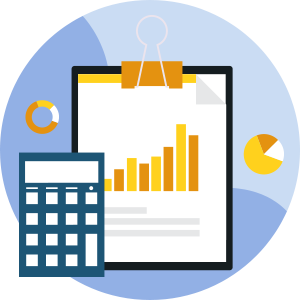 Like banks, money transfer providers usually make money in two main ways: Firstly, the margin from which they purchase currency at a wholesale rate and the cost of currency sold on to customers. Secondly, an additional transaction fee.
In TransferWise's case, the way they make money is only through fees. This is unique in that they sell currency based on the true mid-market rate (the rate you see on xe.com or google).
PayPal uses a retail exchange rate, which is a comparatively poor rate. Their rate offered is the rate you would get if you bought currency at the airport, which is one of the worst ways to buy currency. If you make payment with a credit or debit card, you could choose to use the currency conversion rate determined by your card provider instead.
Before making a decision, it is important to compare live exchange rates. Comparing PayPal's rates is more difficult as you can only see the converted amount after you commit to buy.
Here are three ways to compare the rates offered by TransferWise and different providers:
View live rates online at TransferWise
Contact TransferWise through the Live Chat feature on its website
Compare exchange rates online with our comparison engine
This is the fee structure to send money internationally with TransferWise and PayPal. It is just as important to compare fees as well as exchange rates as mentioned above, as TransferWise makes money on fees and not the exchange rates.
TransferWise makes money in fees calculated on a percentage of the transfer amount. The good thing is, they are very clear and transparent about how much they will charge you. For a full run down of there fees, click here
The PayPal fee structure is complicated. The fee you pay depends on the type of transaction you are doing, the country you are in and the country you are sending the money too. For a better run down on their fees as a payment gateway, click here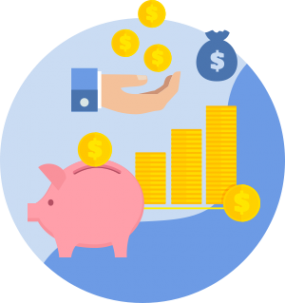 Accepted Payment Methods and Minimum & Maximum Transfer Amounts
In the UK, TransferWise has a minimum amount of 1 GBP and a maximum amount of 1,800,000
With PayPal, you can send or receive as little as 3 cents and they have no limit for money transfers, but do have credit card limits.
Customer Support
Should you have any queries, you can contact TransferWise over the phone at +61 28 0466 244 (within Australia).
Alternatively, you can use their live chat feature to get in touch with a consultant. Expect to receive a response within 24 hours.
To get in touch with PayPal Australia, call 1800 073 263.
Learn more about TransferWise