Learn about Travel Money Oz Currency Pass in this review to help you decide whether this card is best for your overseas travels or online purchases.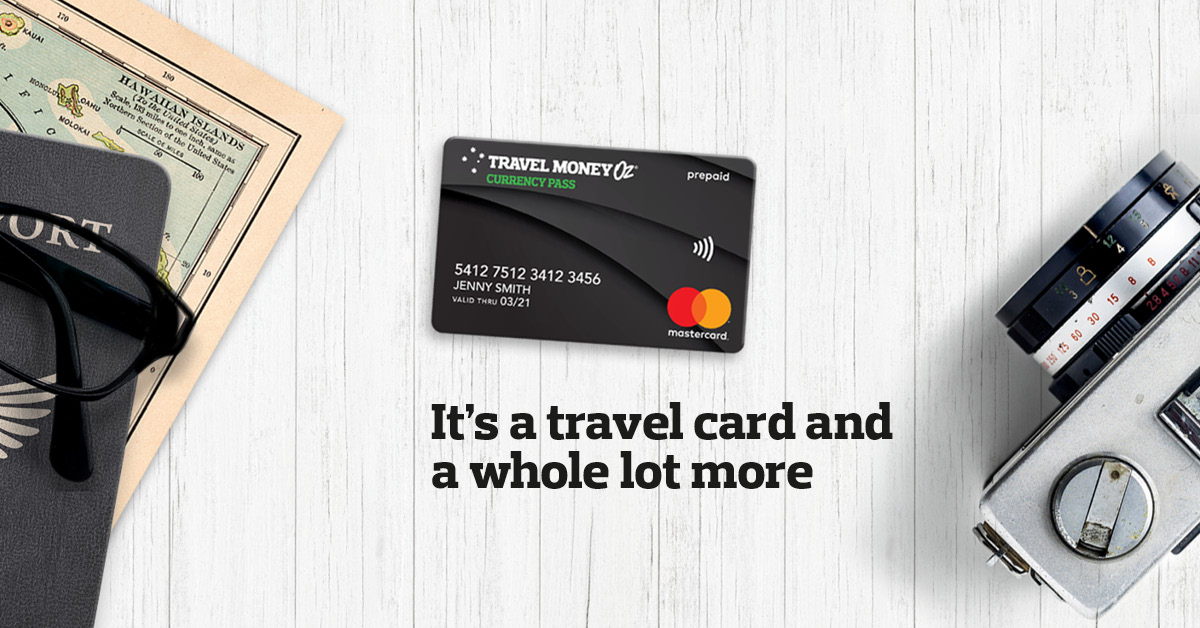 So, what is the Travel Money Oz Currency Pass?
The Travel Money Oz Currency Pass is a Mastercard® multi-currency card that allows you to preload your money to make purchases and withdraw cash overseas and in Australia. Key benefits include: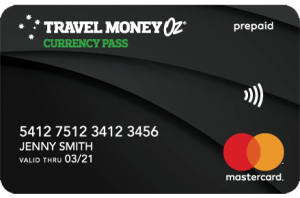 Lock in exchange rate


Load up to 10 currencies


Order online or in store for free


Purchase insurance with card


24/7 Customer Service


Withdraw from any Mastercard ATM
It also replaces Travel Money Oz's previous Key to the World Currency Card, with lower fees and improved accessibility for greater convenience. You can still use your Key to World Currency Card until your card expiry date, but it will be unavailable for new applications.
The Good. What We Like Most
Access. Travel Money Oz has a large network of 130+ stores that open late. Free in-store reloads.
Secure. You don't have to worry about carrying cash for purchases on your journey. PIN and chip protection. Plus 24/7 Global Assistance.
Good Exchange Rates. Get a better exchange rate than your bank for 10 major currencies. Lock in the exchange rate when you load your card.
The Bad. What We Don't Like
ATM Fees. Travel Money Oz charge various amounts for international ATM withdrawals. There is a 2.95% fee for Australian ATM withdrawals.
Multi-currency conversion fees or "Spend Rate". If you spend using a currency not loaded, you get hit by unknown exchange rate fees set by Mastercard.
The Currency Shop Says: Why should we consider the Currency Pass?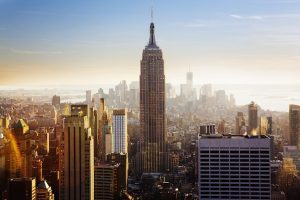 It's convenient in so many ways. You essentially get a digital wallet for multiple currencies, which makes it a safer option than carrying loads of cash on you.
You also don't have to worry about converting money at ridiculous exchange rates. Nor will you have the hassle of finding a money exchange at your travel destination.
However, there is always a higher price for convenience. And the Travel Money Oz Currency Pass is no different.
If you're an organised traveller moving between multiple popular destinations, you might find Travel Money Oz's Currency Pass handy.  If this doesn't sound like you, check out other travel money card options. You might find one that is better for your needs. Or you might even find using a debit or credit card more suitable.
Related Video: How to Exchange Currency with Travel Money Oz
Calculate Travel Money Oz's foreign currency exchange margin.
Compare Travel Money Oz's rate with the current online market rate when you load/reload foreign currencies onto your card. If you get a better rate elsewhere, ask them to beat it.
Make sure you have all the currencies & amounts you need.
An additional "Spend Rate" or currency conversion fee is charged by Mastercard if you need to convert one currency already on your card into another currency you don't have.
Always pay using local currency.
Foreign retailers may seem nice by offering to let you pay in Australian dollars, but they may be hiding some sneaky margins in the exchange rates.
Find the cheapest ATMs.
Find out if ATMs charge additional fees and stick to the cheapest ATMs. If you wish to withdraw any remaining balances on your card when you return to Australia, you will be charged an extra 2.95% of the amount withdrawn from the ATM.
Spend all your foreign currency on your card before you come home.
A $10 closing fee applies. Plus you will be charged a currency conversion fee when you withdraw your foreign currency in Australia.
Currencies and Countries
| | | |
| --- | --- | --- |
| Australian Dollars (AUD) | US Dollars (USD) | Euro (EUR) |
| British Pound (GBP) | New Zealand Dollars (NZD) | Canadian Dollars (CAD) |
| Thai Baht (THB) | Singapore Dollars (SGD) | Hong Kong Dollars (HKD) |
| Japanese Yen (JPY) | | |
Fees
Initial Load

Replacement Card

Reload Fee

Free (not available for BPAY)
$10.00
Free (in-store, bank transfer);
1.1% reload amount (online);
1.0% reload amount BPAY)

Foreign Currency Conversion*

Inactivity Fee

Card Termination

Free. Plus Spend Rate**
Free
$10.00

Additional Card

International ATM/EFTPOS

Domestic ATM/EFTPOS

$5.00
USD2.50; EUR2.50; GBP2.00;
NZD3.50; THB80.00; CAD3.50;
HKD18.00; JPY260; SGD3.50; AUD3.50
2.95% of amount withdrawn
All prices are in AUD
*Applicable retail foreign exchange rate determined by Travel Money Oz
**Foreign exchange rate set and determined by Mastercard Prepaid for foreign exchange transactions.
Limits
| ATM Withdrawal Limit (24 hours) | In-store Transaction Limit (24 hours) | EFTPOS Transaction Limit (24 hours) |
| --- | --- | --- |
| $3,000 | $100,000 | $15,000 |
| Minimum Load Amount (24 hours) | Maximum Load Amount (24 hours) | Maximum Annual Load |
| $20 | $10,000; $25,000 (via BPAY) | $100,000 |
All prices are in AUD
How Travel Money Oz Currency Pass Works
1. Order your card

Order your Travel Money Oz online, over the phone (up to 2 weeks) or in your local store (instant)

 Make an initial load amount of A$20 minimum (up to A$100,000 maximum)
2. Pick up your card

Pick up your card from any of the Travel Money Oz stores or wait for it to arrive by mail
3. Register

Activate your card in store or online by registering your card to manage your account
4. Load/Reload

Load or reload onto your card online, over the phone or via the Travel Money Oz app