There are many reasons businesses import cars to Australia. Perhaps there is a niche market for a certain type of car that has only been made available in some countries. Or maybe the price point is significantly lower in the country of manufacture than in Australia.
Whatever your reason may be for importing a car into Australia may be, this guide will provide you with fundamental information on how to import cars into Australia.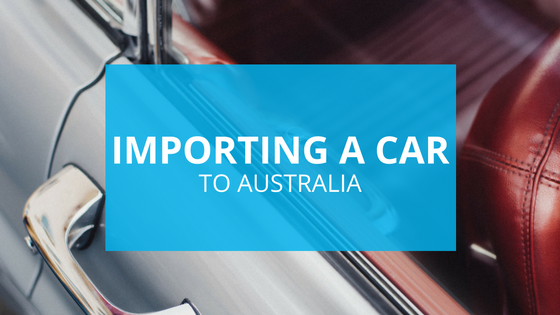 Understand the rules on importing a vehicle
Before you import a car to Australia, there are rules and laws you need to follow. Get in contact with the Department of Infrastructure and Regional Development for advice and to apply for a Vehicle Import Approval (VIA). The Australian Department of Border Protection has a guide for vehicle import on their website.  Make sure you understand the rules and follow them.
Learn about any restrictions on the types of products you can import
It's important to learn about Australia's import restrictions for cars. However, it's important to check the list as there are some areas where there may be restrictions, specifically:
● Ozone depleting substances and synthetic greenhouse gases import licence may be required for vehicles equipped with air-conditioner or refrigeration system.
● Vehicles containing asbestos is prohibited.
● Biosecurity control requires every vehicle to be clean and free of contamination for the car to be released from customs.
Check any possible restrictions for the products you're interested in, and if you're not sure, contact the Australian Border Force.
Source for cars you'd like to import
Perhaps the most important factor to consider is choosing the right type of car that your customers will purchase. Execute market research to understand your potential customers. This will be particularly helpful when it comes to deciding price, quality, uniqueness and more. Based on your findings you will be able to source for cars.
There are various places you can find items to sell, these include:
Depending on where you want to import from, there are various websites you can find cars to sell, these include:
● Trade Car View — One of the used car marketplace in japan that sells used Toyota, Nissan, Honda, SUV, trucks and buses.
● Mobile.de — Germany's biggest vehicle marketplace online.
● Car Export America — US Cars & Trucks Export Specialists.
● Prestige Auto Export — Singapore's Leading Car Exporter.
Hints and tips on choosing the right cars
● Avoid importing cars that are already widely available through major dealers in Australia. They buy at wholesale prices and you'll never be able to compete with them on price.
● Always source items based on what you know about your prospective customers. Base your decisions on your data and research.
● Read reviews on the quality and customer service others have received from your prospective export suppliers. Dig into them as much as you can before placing an order.
● Ask the supplier about their terms for payment, how long it will take them to send the car to you, what protections and guarantees you have, and what their policies are on returns. If you are satisfied and you've finished your due diligence, sign a contract with them.
Make sure your cars are labelled accurately
Imported goods must be properly labelled. This includes the country of manufacture and origin, a true description of the goods, a sender's address, and a recipient's address. The labels should be in English, attached to the goods in a prominent position and be clear and easy to read. You can find full details of labelling requirements here.
Understand costs to import a car
Now you know the products you want to buy, you'll need to understand the total cost to your business. This includes the following:
● The cost of buying the car in the first place (the wholesale costs).
● The costs of shipping the car from its place of manufacture to Australia (logistics and distribution costs).
● The tariffs and duties you'll need to pay when importing into Australia.
● You will almost certainly have to pay some taxes and tariffs on your imported goods. Spend some time learning about:
● Import entry costs and processing charges which you can find here.
● Understanding how to value goods for customs duty taxes.
● Find out if you have to pay goods and services tax.
● Getting the right tariff classification for your goods.
● You'll also need an Australian Business Number to claim tax credits and defer tax payments. You should contact your taxation office for more information.
If your goods are valued at over $1,000 AUD, you will almost certainly have to pay import duty and GST on them.
● Import entry costs and processing charges – Customs will charge you a fee (typically under $200 AUD) for processing your goods.
● Customs import duty is calculated as a percentage of the price you paid for the goods. The duty rate can range from 0% to 10%, but the rate for most goods is 5%.
● Goods and services sales tax (GST) will also be charged based on the following:
● The valuation of the goods plus;
● The customs import duty amount plus;
● The cost of insuring the goods and transporting them to Australia.
● GST is charged at 10% of the final amount.
This is just intended as a general guide – These charges can be influenced by what you're bringing in, excise taxes, free trade agreements, and many other factors. Please do check with customs for your individual circumstances.
Some types of goods are eligible for concessions (reducing the amount of duty you need to pay). You can find a full list and requirements through this page, just look for "List of current tariff concession orders." You'll also find additional details on concession schemes here.
Figuring out your costs
It's important to get your costs worked out before you start to import. Make sure you have a calculation of the cost at which you're purchasing the car.
According to the Department of Immigration and Border Protection, the costs involved with importing a road vehicle are:
"Freight and insurance (for the transport of the goods to Australia), customs duties, GST and LCT, storage and delivery charges, logistic, services providers' charges, customs brokers' charges, entry processing charges, steam cleaning for biosecurity, wharf and transport charges, costs to have your vehicle meet State or Territory registration and insurance requirements."
Paying for your goods in foreign currency
Importing is usually done in US dollars.
Consider using OFX.
They specialise in international payments and receipts for Australian businesses.
Each client has a personal manager and access to a range of useful products like Forward Exchange Contracts, Options, Limit Orders and Currency Options.
---
Fee Free Offer
OFX is a trusted partner of The Currency Shop.
Click on this link , sign up and never pay a transfer fee for your international money transfers. Ever.
OFX charges no transaction fees. Minimum transfer A$250. Third party intermediary fees may still apply.
---
Sell your cars and reap the profits
When your shipment arrvies, it's time to put it up for sale in your ecommerce store, brick and mortar shop, or through an online marketplace. Good luck!
Recommended For You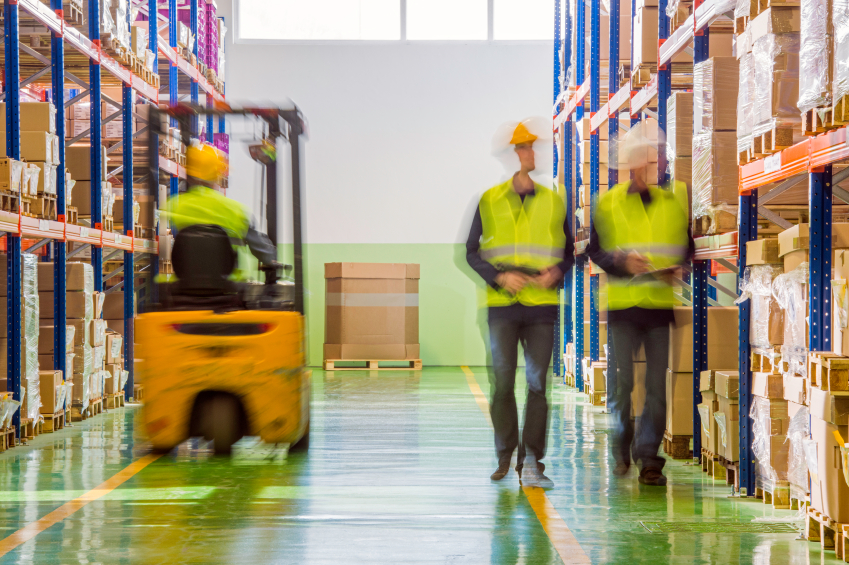 Find out what you need to know before importing goods into Australia with our helpful checklist.
---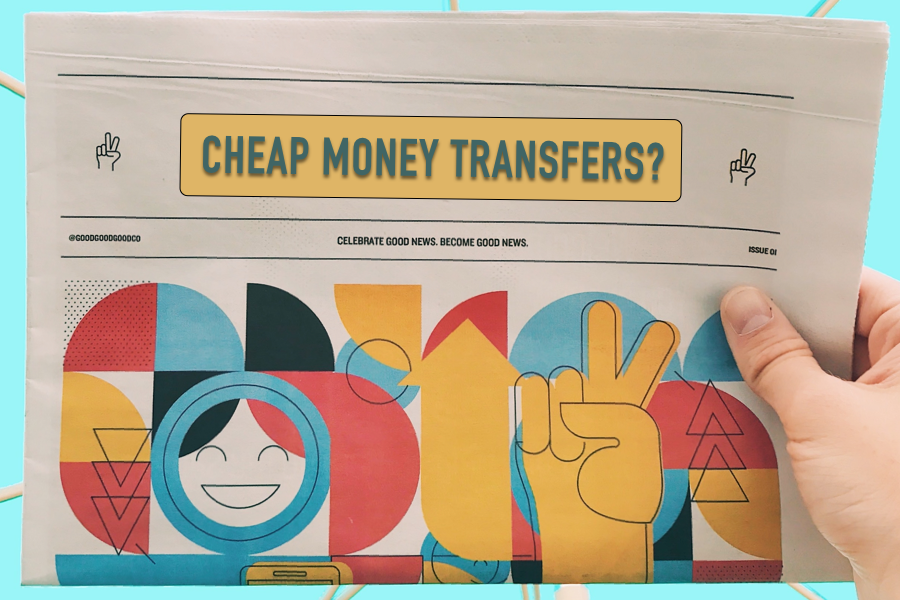 Using a bank is one of the easiest ways of sending money overseas but it is also the most costly. Here are 5 cheaper alternatives…
---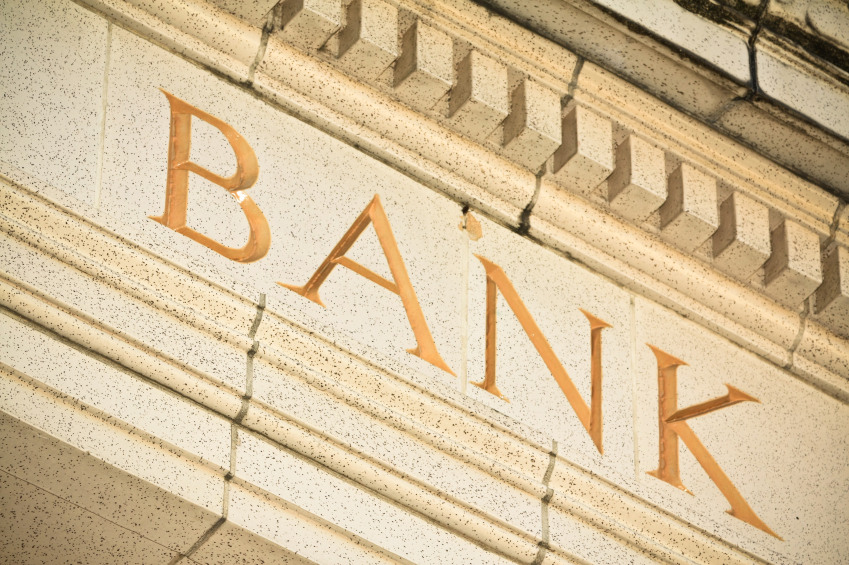 This guide covers the basics of how foreign currency accounts work and showcase the best (and worst) features and when they are most useful.
---