Australia Post Currency Exchange & Travel Money & Services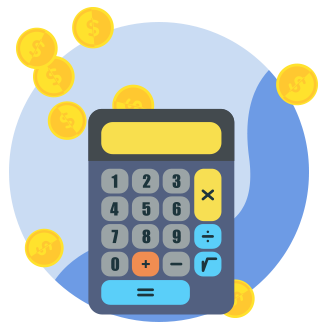 Australia Post Foreign Currency Exchange Rates for Travel Money
Compare Australia Post exchange rates to other banks and foreign exchange services
Compare Australia Post exchange rates to the banks and foreign exchange services
How to buy foreign currency in cash from Australia Post
There are 2 ways to buy foreign currency in cash at the post office:
Order it online
Head down to a participating post office and order it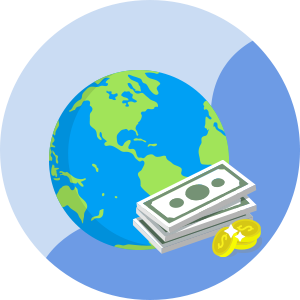 1. Online
Head to the Auspost foreign currency cash website. Enter the amount you need and confirm the exchange rate. Choose how you would like to pay for it (either Bpay or card). You need to choose which post office you'd like to pick it up from and a date to pick it up. Finally, you'll need to confirm your details and have your I.D. on hand when you collect your foreign currency.
There is a minimum order size of $500 and a maximum limit of $5000. You can pick the order up from your local branch in 2-3 business days, but you need to bring some I.D.
2. At the post office
It's the same process of ordering, paying and coming back to collect it. The only difference is you can't pay using BPAY or a credit card. You must use EFTPOS and choose either cheque or savings.
Charges, currency conversion fees and commissions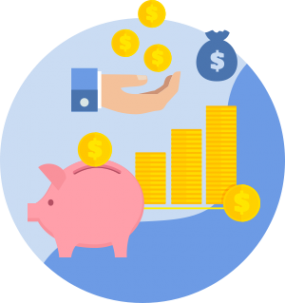 Auspost doesn't charge a fee to order currency to be picked up at a post office. If you want to pay for your currency using a credit or debt card, there are card processing fees.
Please note, Auspost do not give you the wholesale exchange rate you see on Google or XE.com. While a worse rate is not a commission or a fee, it still adds to your cost of purchasing currency.
If you're not sure which exchange rate you need, here is a list of currencies, countries and currency codes.
| Country | Currency | Code |
| --- | --- | --- |
| ARGENTINA | Argentine Peso | ARS |
| AUSTRALIA | Australian Dollar | AUD |
| AUSTRIA | Euro | EUR |
| BANGLADESH | Taka | BDT |
| BELGIUM | Euro | EUR |
| BRAZIL | Brazilian Real | BRL |
| CANADA | Canadian Dollar | CAD |
| CHILE | Chilean Peso | CLP |
| CHINA | Yuan Renminbi | CNY |
| COLOMBIA | Colombian Peso | COP |
| CROATIA | Kuna | HRK |
| CYPRUS | Euro | EUR |
| CZECH REPUBLIC | Czech Koruna | CZK |
| DENMARK | Danish Krone | DKK |
| EGYPT | Egyptian Pound | EGP |
| ESTONIA | Euro | EUR |
| EUROPEAN UNION | Euro | EUR |
| FIJI | Fiji Dollar | FJD |
| FINLAND | Euro | EUR |
| FRANCE | Euro | EUR |
| GERMANY | Euro | EUR |
| GREECE | Euro | EUR |
| GREENLAND | Danish Krone | DKK |
| HONG KONG | Hong Kong Dollar | HKD |
| HUNGARY | Forint | HUF |
| ICELAND | Iceland Krona | ISK |
| INDIA | Indian Rupee | INR |
| INDONESIA | Rupiah | IDR |
| IRELAND | Euro | EUR |
| ISRAEL | New Israeli Sheqel | ILS |
| ITALY | Euro | EUR |
| JAPAN | Japanese Yen | JPY |
| JORDAN | Jordanian Dinar | JOD |
| KENYA | Kenyan Shilling | KES |
| THE REPUBLIC OF KOREA | Won | KRW |
| LATVIA | Euro | EUR |
| LIECHTENSTEIN | Swiss Franc | CHF |
| LITHUANIA | Euro | EUR |
| LUXEMBOURG | Euro | EUR |
| MALAYSIA | Malaysian Ringgit | MYR |
| MALTA | Euro | EUR |
| MEXICO | Mexican Peso | MXN |
| MONACO | Euro | EUR |
| MOROCCO | Moroccan Dirham | MAD |
| NEPAL | Nepalese Rupee | NPR |
| THE NETHERLANDS | Euro | EUR |
| NEW CALEDONIA | CFP Franc | XPF |
| NEW ZEALAND | New Zealand Dollar | NZD |
| NORWAY | Norwegian Krone | NOK |
| PAPUA NEW GUINEA | Kina | PGK |
| THE PHILIPPINES | Philippine Peso | PHP |
| POLAND | Zloty | PLN |
| PORTUGAL | Euro | EUR |
| PUERTO RICO | US Dollar | USD |
| QATAR | Qatari Rial | QAR |
| ROMANIA | Romanian Leu | RON |
| RUSSIA | Russian Ruble | RUB |
| SAMOA | Tala | WST |
| SOUTH AFRICA | South African Rand | ZAR |
| SPAIN | Euro | EUR |
| SRI LANKA | Sri Lanka Rupee | LKR |
| SWEDEN | Swedish Krona | SEK |
| SWITZERLAND | Swiss Franc | CHF |
| TAIWAN | New Taiwan Dollar | TWD |
| THAILAND | Thai Baht | THB |
| TONGA | Pa'anga | TOP |
| TURKEY | Turkish Lira | TRY |
| UNITED ARAB EMIRATES | UAE Dirham | AED |
| UNITED KINGDOM | Pound Sterling | GBP |
| UNITED STATES OF AMERICA | US Dollar | USD |
| VANUATU | Vatu | VUV |
| VIETNAM | Dong | VND |