Australia Post Exchange Rate Calculator
AusPost offers different foreign exchange rates each day depending on what currency you are buying. Use the calculator below and find out what your exchange rate will be when you buying foreign currency in cash.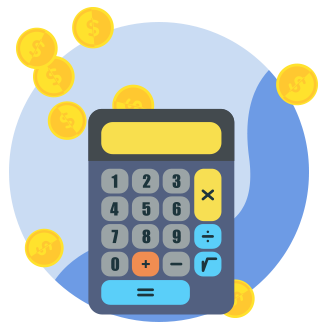 Australia Post Foreign Currency Exchange Rates for Travel Money
Compare Auspost exchange rates to other banks and foreign exchange services
Australia Post Foreign Currency Exchange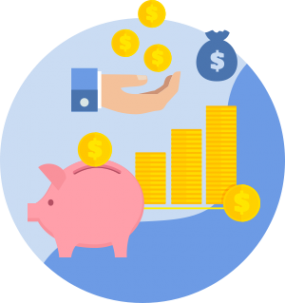 How to Buy Foreign Exchange: Currency in Cash
Post offices don't hold any stock of currency so you have to order your currency and pick it up at a branch.
You can either order your currency online or at a post office. In both situations, you order the amount of currency and nominate which post office to pick it up from and enter your details including identification.
It's fee free to order online if you pay by BPAY but if you pay by credit card, surcharges apply. Ordering at the post office is also free but you have to use EFTPOS and pay by cheque or savings.
What currencies the Post office sell
Australia Post sell most major currencies (over 50 in total).
Next, you need to find the right currency code. Each line in the table relates to a different currency. For example, if you're heading to the UK, you only need to look at the exchange rates for the British Pound (GBP).
Also, take into account that the Euro (EUR) is the currency used in a number of countries within the European Monetary Union (or EU), including places like France, Germany, Italy and Spain. If you're not sure what currency you'll need for the country you're going to, check out the full list here.
Do you mind the gap?
The exchange rates that Australia Post offer aren't the same market rates you can see on online currency converters or Google.
To find a better rate, compare exchange rates before you travel or transfer money overseas.
Australia Post International Money Transfers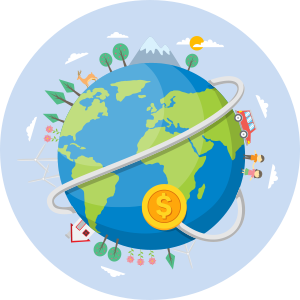 International Money Transfer Transaction Fees
It's hard to find out the transaction fee to send money overseas because it depends on:
Which service you want (Cash, Bank transfer, Mobile)
What currency you are sending
How much you are sending
Which country the money is going to
How you are paying for it
To get an estimate, use the Western Union fee estimator
If you are not sure which exchange rate you need, here is a list of currencies, countries and currency codes.
| Country | Currency | Code |
| --- | --- | --- |
| ARGENTINA | Argentine Peso | ARS |
| AUSTRALIA | Australian Dollar | AUD |
| AUSTRIA | Euro | EUR |
| BANGLADESH | Taka | BDT |
| BELGIUM | Euro | EUR |
| BRAZIL | Brazilian Real | BRL |
| CANADA | Canadian Dollar | CAD |
| CHILE | Chilean Peso | CLP |
| CHINA | Yuan Renminbi | CNY |
| COLOMBIA | Colombian Peso | COP |
| CROATIA | Kuna | HRK |
| CYPRUS | Euro | EUR |
| CZECH REPUBLIC | Czech Koruna | CZK |
| DENMARK | Danish Krone | DKK |
| EGYPT | Egyptian Pound | EGP |
| ESTONIA | Euro | EUR |
| EUROPEAN UNION | Euro | EUR |
| FIJI | Fiji Dollar | FJD |
| FINLAND | Euro | EUR |
| FRANCE | Euro | EUR |
| GERMANY | Euro | EUR |
| GREECE | Euro | EUR |
| GREENLAND | Danish Krone | DKK |
| HONG KONG | Hong Kong Dollar | HKD |
| HUNGARY | Forint | HUF |
| ICELAND | Iceland Krona | ISK |
| INDIA | Indian Rupee | INR |
| INDONESIA | Rupiah | IDR |
| IRELAND | Euro | EUR |
| ISRAEL | New Israeli Sheqel | ILS |
| ITALY | Euro | EUR |
| JAPAN | Japanese Yen | JPY |
| JORDAN | Jordanian Dinar | JOD |
| KENYA | Kenyan Shilling | KES |
| THE REPUBLIC OF KOREA | Won | KRW |
| LATVIA | Euro | EUR |
| LIECHTENSTEIN | Swiss Franc | CHF |
| LITHUANIA | Euro | EUR |
| LUXEMBOURG | Euro | EUR |
| MALAYSIA | Malaysian Ringgit | MYR |
| MALTA | Euro | EUR |
| MEXICO | Mexican Peso | MXN |
| MONACO | Euro | EUR |
| MOROCCO | Moroccan Dirham | MAD |
| NEPAL | Nepalese Rupee | NPR |
| THE NETHERLANDS | Euro | EUR |
| NEW CALEDONIA | CFP Franc | XPF |
| NEW ZEALAND | New Zealand Dollar | NZD |
| NORWAY | Norwegian Krone | NOK |
| PAPUA NEW GUINEA | Kina | PGK |
| THE PHILIPPINES | Philippine Peso | PHP |
| POLAND | Zloty | PLN |
| PORTUGAL | Euro | EUR |
| PUERTO RICO | US Dollar | USD |
| QATAR | Qatari Rial | QAR |
| ROMANIA | Romanian Leu | RON |
| RUSSIA | Russian Ruble | RUB |
| SAMOA | Tala | WST |
| SOUTH AFRICA | South African Rand | ZAR |
| SPAIN | Euro | EUR |
| SRI LANKA | Sri Lanka Rupee | LKR |
| SWEDEN | Swedish Krona | SEK |
| SWITZERLAND | Swiss Franc | CHF |
| TAIWAN | New Taiwan Dollar | TWD |
| THAILAND | Thai Baht | THB |
| TONGA | Pa'anga | TOP |
| TURKEY | Turkish Lira | TRY |
| UNITED ARAB EMIRATES | UAE Dirham | AED |
| UNITED KINGDOM | Pound Sterling | GBP |
| UNITED STATES OF AMERICA | US Dollar | USD |
| VANUATU | Vatu | VUV |
| VIETNAM | Dong | VND |