Westpac Exchange Rate Calculator
Westpac offers different foreign exchange rates depending on what you need to do, but it can be confusing. Use the calculator below and find out what your exchange rate will be when you buy/sell foreign currency in cash, transfer money overseas or receive money into your account.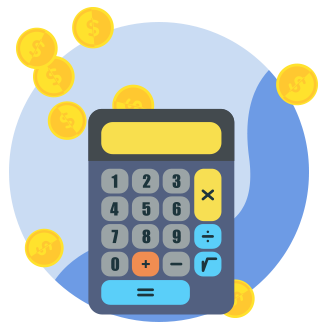 Westpac Exchange Rates Explained
When you look at the Westpac exchange rate table, it's easy to get confused. This is because exchange rate you receive will depend on a few things:
The currency you need
If you want to buy or sell the currency
The type of transaction. Do you need foreign currency in cash or are you transferring money overseas to another bank account?
How the Westpac exchange rate table works:
First, work out which exchange rate column relates to your situation.
Buy Foreign Cash: If you need to buy foreign currency in cash (notes and coins)
Sell Foreign Cash: If you need to sell foreign currency in cash (notes and coins)
Send Money: If you need to transfer money from Australia to another bank account overseas
Receive Money: If you need to receive money into your Westpac bank account from overseas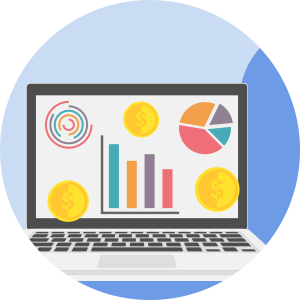 Next, you need to find the right currency code. Each line in the table relates to a different currency. For example, if you're heading to the UK, you only need to look at the exchange rates for the British Pound (GBP).
Also, take into account that the Euro (EUR) is the currency used in a number of countries within the European Monetary Union (or EU), including places like France, Germany, Italy and Spain. If you're not sure what currency you'll need for the country you're going to, check out the full list here.
Do you mind the gap?
The exchange rates that Westpac offer aren't the same market rates you can see on online currency converters or Google.
To find a better rate, compare exchange rates before you travel or transfer money overseas.
Westpac Currency Exchange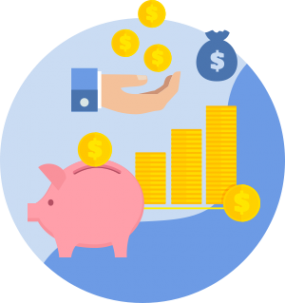 How to Buy Foreign Exchange: Currency in Cash
Westpac branches don't hold currency so you have to order your currency online and pick it up at a branch. There is a $4 fee per order. It usually takes 2-7 business days before the currency is ready for collection.
Westpac buy and sell most major currencies (26 in total).
Westpac International Money Transfers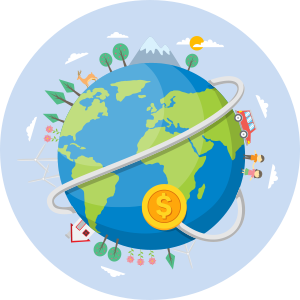 Receiving money from overseas
To receive money from overseas, you'll need to provide the person who is paying you with:
Your account name and full account number
The Westpac SWIFT code, which is WPACAU2S
Sometimes, you'll also need to provide them your branch name and address
For a more detailed run down on how to receive foreign currency into your Australian Westpac bank account, read our step-by-step guide on how to receive money from overseas with Westpac.
International Money Transfer Transaction Fees
Westpac has 3 flat fees that are easy to understand:
If you use Westpac online banking, it costs $5-8 for a LitePay Payment or $10 for international payments in foreign currency.
Sending Australian Dollars using online banking costs $20
If you go to a branch, it costs $32, or $10 to send money to Pacific Westpac accounts.
There are additional fees depending on your situation, but you can find out more information on Westpac International Money Transfers here.
What exchange rate do you get on an Westpac credit card?
Unfortunately the exchange rates on credit cards are set by Westpac and there is no publicly available website to check the exchange rates before you make a transaction. Usually the exchange rate appears on your statement after you've transacted.
In recent years, some banks and card issuers have launched debit and credit cards with the best foreign exchange rate you see on XE or Google.
What exchange rate do you get on an Westpac travel card?
Unlike credit cards, you can actually find an exchange rate page for the Westpac travel card. Click here for today's rates.
If you are not sure which exchange rate you need, here is a list of currencies, countries and currency codes.
| Country | Currency | Code |
| --- | --- | --- |
| ARGENTINA | Argentine Peso | ARS |
| AUSTRALIA | Australian Dollar | AUD |
| AUSTRIA | Euro | EUR |
| BANGLADESH | Taka | BDT |
| BELGIUM | Euro | EUR |
| BRAZIL | Brazilian Real | BRL |
| CANADA | Canadian Dollar | CAD |
| CHILE | Chilean Peso | CLP |
| CHINA | Yuan Renminbi | CNY |
| COLOMBIA | Colombian Peso | COP |
| CROATIA | Kuna | HRK |
| CYPRUS | Euro | EUR |
| CZECH REPUBLIC | Czech Koruna | CZK |
| DENMARK | Danish Krone | DKK |
| EGYPT | Egyptian Pound | EGP |
| ESTONIA | Euro | EUR |
| EUROPEAN UNION | Euro | EUR |
| FIJI | Fiji Dollar | FJD |
| FINLAND | Euro | EUR |
| FRANCE | Euro | EUR |
| GERMANY | Euro | EUR |
| GREECE | Euro | EUR |
| GREENLAND | Danish Krone | DKK |
| HONG KONG | Hong Kong Dollar | HKD |
| HUNGARY | Forint | HUF |
| ICELAND | Iceland Krona | ISK |
| INDIA | Indian Rupee | INR |
| INDONESIA | Rupiah | IDR |
| IRELAND | Euro | EUR |
| ISRAEL | New Israeli Sheqel | ILS |
| ITALY | Euro | EUR |
| JAPAN | Japanese Yen | JPY |
| JORDAN | Jordanian Dinar | JOD |
| KENYA | Kenyan Shilling | KES |
| THE REPUBLIC OF KOREA | Won | KRW |
| LATVIA | Euro | EUR |
| LIECHTENSTEIN | Swiss Franc | CHF |
| LITHUANIA | Euro | EUR |
| LUXEMBOURG | Euro | EUR |
| MALAYSIA | Malaysian Ringgit | MYR |
| MALTA | Euro | EUR |
| MEXICO | Mexican Peso | MXN |
| MONACO | Euro | EUR |
| MOROCCO | Moroccan Dirham | MAD |
| NEPAL | Nepalese Rupee | NPR |
| THE NETHERLANDS | Euro | EUR |
| NEW CALEDONIA | CFP Franc | XPF |
| NEW ZEALAND | New Zealand Dollar | NZD |
| NORWAY | Norwegian Krone | NOK |
| PAPUA NEW GUINEA | Kina | PGK |
| THE PHILIPPINES | Philippine Peso | PHP |
| POLAND | Zloty | PLN |
| PORTUGAL | Euro | EUR |
| PUERTO RICO | US Dollar | USD |
| QATAR | Qatari Rial | QAR |
| ROMANIA | Romanian Leu | RON |
| RUSSIA | Russian Ruble | RUB |
| SAMOA | Tala | WST |
| SOUTH AFRICA | South African Rand | ZAR |
| SPAIN | Euro | EUR |
| SRI LANKA | Sri Lanka Rupee | LKR |
| SWEDEN | Swedish Krona | SEK |
| SWITZERLAND | Swiss Franc | CHF |
| TAIWAN | New Taiwan Dollar | TWD |
| THAILAND | Thai Baht | THB |
| TONGA | Pa'anga | TOP |
| TURKEY | Turkish Lira | TRY |
| UNITED ARAB EMIRATES | UAE Dirham | AED |
| UNITED KINGDOM | Pound Sterling | GBP |
| UNITED STATES OF AMERICA | US Dollar | USD |
| VANUATU | Vatu | VUV |
| VIETNAM | Dong | VND |