Westpac International Money Transfers Exchange Rates, Fees and Transfer Times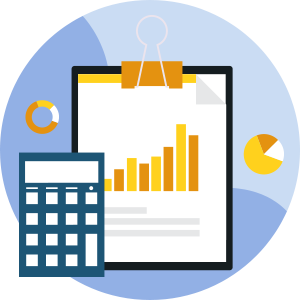 Westpac international transfers are a quick and fairly easy way to send money from your Australian bank account to a bank account overseas. The easiest and cheapest way to do it using Westpac is online.
Although Westpac lowered their fees for international money transfers, the exchange rates for most Australian customers are still relatively expensive.
Making an international money transfer (or telegraphic transfer) comes with a few questions. How easy is it? Are there any hidden fees or charges? How does it actually work?
While the Westpac website about international money transfers is useful, our summary makes it even easier to find out all the information you'll need to know before you transfer funds overseas.
If you're looking for a safe, easy and cheaper alternative to Westpac, click here to compare your options.
In this article, you'll find out more about:
Westpac exchange rates for international transfers
How to transfer money overseas with Westpac
How to receive money from overseas into your Westpac bank account
Westpac Exchange rates for international money transfers (IMT's)
Compare Westpac exchange rates to other banks and foreign exchange services
Bank charges and transfer fees
How much Westpac Bank charges for international transfers
Westpac has 3 flat fees that are easy to understand:
If you use Westpac online banking, it costs $5-8 for a LitePay Payment or $10 for international payments in foreign currency.
Sending Australian Dollars using online banking costs $20
If you go to a branch, it costs $32, or $10 to send money to Pacific Westpac accounts.
There are additional fees depending on your situation, but you can find out more information on Westpac International Money Transfers fees here.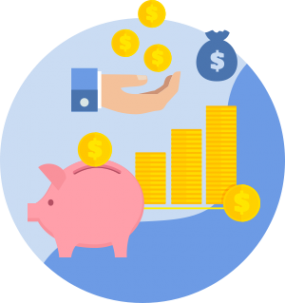 Extra Fees to be Aware Of:
Intermediary bank fees — payments may be routed through one or more intermediary banks before the payment reaches your Westpac account. This could happen if the remitting bank has an arrangement with another bank in Australia or overseas. In this scenario, the intermediary banks may also charge processing fees. This will be deducted from the amount you receive.
Sending provider or bank fees — International money transfers sent from an overseas bank or currency exchange provider may be subject to commissions, fees and other charges. These are typically deducted before the money is sent to you.
How to transfer money overseas with Westpac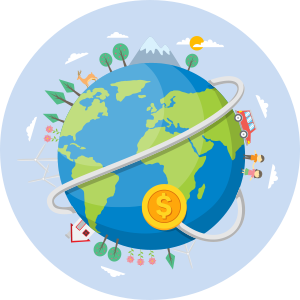 At Westpac, most international transfers are done online via Westpac Live. Within their internet banking, you can use LitePay for transfers to Philippines, India, Europe or the UK.
No matter how you choose to send your money abroad, you will need certain information about the international bank account you are transferring the money to. This includes:
The account name of the payee
The account number
The overseas bank or financial institutions SWIFT code (also know as a BIC code)
Different countries have different requirements though. You may also need to provide more account details like a bank routing number, the branch number of the receiving bank, or an IBAN (particularly for transfers to Europe).
For an easy, step-by-step guide on how to transfer money overseas with Westpac, click here.
How to receive money from overseas into your Westpac bank account
If you want to receive foreign currency into your Australian dollar account at Westpac, you need to provide your bank account details to the person or business sending the money.
They will need the following information:
Your Westpac branch name and address
The bank account number and BSB
Your account name
Your residential address that is listed on the account
Westpac's SWIFT/BIC code. This is WPACAU2S. If the other party requires an 11 digit SWIFT, use WPACAU2SXXX
In most cases Westpac will automatically convert the incoming foreign currency at a foreign exchange rate that they can determine. Unfortunately, this exchange rate might not be the best you can find. If you're looking to get the best exchange rate or even hold the foreign currency in an account before converting it, you can either compare money transfer exchange rates here, or look at a multi-currency account like the Wise Borderless Account.
For a more comprehensive guide on how to receive funds into your Australian Westpac account click here.
How long it takes for the money to arrive
In most cases it either arrives on the same day or between 1-3 business days later. Westpac Bank international services tend to process international transfers overnight on bank business days. However, the time it takes until your payee can see money in their account will vary depending on the receiving bank.
For more information, read about how long does an international money transfer take?
If you're not sure which exchange rate you need, here is a list of currencies, countries and currency codes.
| Country | Currency | Code |
| --- | --- | --- |
| ARGENTINA | Argentine Peso | ARS |
| AUSTRALIA | Australian Dollar | AUD |
| AUSTRIA | Euro | EUR |
| BANGLADESH | Taka | BDT |
| BELGIUM | Euro | EUR |
| BRAZIL | Brazilian Real | BRL |
| CANADA | Canadian Dollar | CAD |
| CHILE | Chilean Peso | CLP |
| CHINA | Yuan Renminbi | CNY |
| COLOMBIA | Colombian Peso | COP |
| CROATIA | Kuna | HRK |
| CYPRUS | Euro | EUR |
| CZECH REPUBLIC | Czech Koruna | CZK |
| DENMARK | Danish Krone | DKK |
| EGYPT | Egyptian Pound | EGP |
| ESTONIA | Euro | EUR |
| EUROPEAN UNION | Euro | EUR |
| FIJI | Fiji Dollar | FJD |
| FINLAND | Euro | EUR |
| FRANCE | Euro | EUR |
| GERMANY | Euro | EUR |
| GREECE | Euro | EUR |
| GREENLAND | Danish Krone | DKK |
| HONG KONG | Hong Kong Dollar | HKD |
| HUNGARY | Forint | HUF |
| ICELAND | Iceland Krona | ISK |
| INDIA | Indian Rupee | INR |
| INDONESIA | Rupiah | IDR |
| IRELAND | Euro | EUR |
| ISRAEL | New Israeli Sheqel | ILS |
| ITALY | Euro | EUR |
| JAPAN | Japanese Yen | JPY |
| JORDAN | Jordanian Dinar | JOD |
| KENYA | Kenyan Shilling | KES |
| THE REPUBLIC OF KOREA | Won | KRW |
| LATVIA | Euro | EUR |
| LIECHTENSTEIN | Swiss Franc | CHF |
| LITHUANIA | Euro | EUR |
| LUXEMBOURG | Euro | EUR |
| MALAYSIA | Malaysian Ringgit | MYR |
| MALTA | Euro | EUR |
| MEXICO | Mexican Peso | MXN |
| MONACO | Euro | EUR |
| MOROCCO | Moroccan Dirham | MAD |
| NEPAL | Nepalese Rupee | NPR |
| THE NETHERLANDS | Euro | EUR |
| NEW CALEDONIA | CFP Franc | XPF |
| NEW ZEALAND | New Zealand Dollar | NZD |
| NORWAY | Norwegian Krone | NOK |
| PAPUA NEW GUINEA | Kina | PGK |
| THE PHILIPPINES | Philippine Peso | PHP |
| POLAND | Zloty | PLN |
| PORTUGAL | Euro | EUR |
| PUERTO RICO | US Dollar | USD |
| QATAR | Qatari Rial | QAR |
| ROMANIA | Romanian Leu | RON |
| RUSSIA | Russian Ruble | RUB |
| SAMOA | Tala | WST |
| SOUTH AFRICA | South African Rand | ZAR |
| SPAIN | Euro | EUR |
| SRI LANKA | Sri Lanka Rupee | LKR |
| SWEDEN | Swedish Krona | SEK |
| SWITZERLAND | Swiss Franc | CHF |
| TAIWAN | New Taiwan Dollar | TWD |
| THAILAND | Thai Baht | THB |
| TONGA | Pa'anga | TOP |
| TURKEY | Turkish Lira | TRY |
| UNITED ARAB EMIRATES | UAE Dirham | AED |
| UNITED KINGDOM | Pound Sterling | GBP |
| UNITED STATES OF AMERICA | US Dollar | USD |
| VANUATU | Vatu | VUV |
| VIETNAM | Dong | VND |