GBP Card in Australia: What are the Options? [2023]
Planning a trip to the UK? Maybe you're wondering about the best way to get a GBP card before you head off to make it easier and cheaper to spend pounds while you're away.
Getting a GBP card can also be a smart way to manage your travel money budget and access better exchange rates. However, GBP card features and fees do vary widely, so you'll need to do a bit of research to figure out which GBP cards are best to pick.
This guide walks through all you need to know, including a look at how GBP cards from providers like Wise and Revolut can help you get a better deal on your overseas spending.
Go To Wise
Go To Revolut
What is a GBP card?
A GBP card can be used conveniently for spending and withdrawals in British pounds. GBP cards can also be called multi-currency cards and they usually come with other foreign currencies available for spending too. You'll be able to add money in the currency of your choice or the currency of your choice based on the specific provider's options, and convert to pounds before you travel. That means you can plan your budget in advance, and lock in exchange rates before spending.
What is a GBP card good for?
Getting a GBP card is handy for anyone headed to the UK for work or leisure travel.
A GBP card can make spending safer while you're away as you won't need to carry a lot of cash. And because your travel money account isn't linked to your regular bank account, even if you were unlucky enough to have your card stolen, the thieves won't have access to your primary account.
Using a GBP card while you're away can also cut the costs of currency conversion, and allow you to get a better exchange rate. You'll be able to add money in AUD and switch to pounds so you know your budget well in advance – often with better rates compared to the banks, as well.
Pros and cons of GBP card
Pros:
Cards can often be used for GBP and a selection of other currencies
Some card services offer preferential exchange rates to card holders
Using a travel money card when you're abroad can be safer than relying on cash or your normal card
It's usually free to spend currencies you hold in your account
You can avoid currency exchange stores and simply make cash withdrawals on arrival in your destination
Cons:
Different accounts come with their own fees which can include monthly charges or currency conversion costs
Not all cards can support GBP, so you'll need to make sure the one you pick is suitable
Topping up your card might incur a fee, depending on how you make your payment
5 best GBP cards in Australia
The good news is that there's a pretty wide choice of GBP cards you can get from Australia. Let's look at our top 5 picks so you can decide which is right for you.
Wise
Open your Wise account online or in-app, to hold and exchange 50+ currencies. Order your Wise card for a low one time charge, and top up for free in AUD. Then convert to GBP using the mid-market rate and low, transparent fees for simple spending when you travel. You can get local account details for GBP and 9 other currencies to get paid fee free, and you can also send payments to 80+ countries.
Pros:
Currency conversion charges from 0.41%, with the mid-market rate
Convert in advance or let the card automatically switch to pounds as and when required
No monthly fees or minimum balance
Cons:
Some transaction fees apply, including ATM charges once you've exhausted your fee free allowance
No cash top up options
Read a complete Wise review here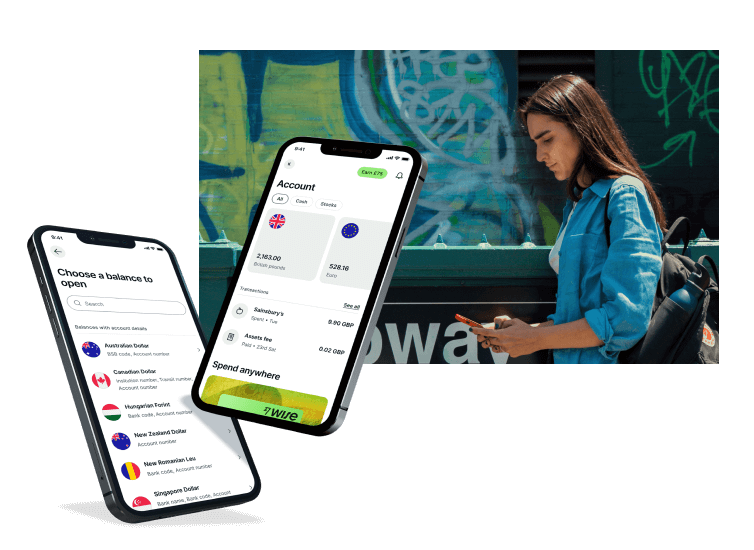 Go To Wise
Revolut
You can open a free Revolut account or choose to upgrade to an account with more features, for a monthly charge of up to 24.99 AUD. All accounts come with the option to hold and exchange GBP, and linked physical and virtual cards for easy spending. Depending on the account you hold you can get some fee free currency conversion, too, with relatively low fees once your plan allowance is exhausted – 0.5% in most cases. A couple of other charges might apply, including an out of hours conversion charge of 1% which you'll want to watch out for.
Pros:
Choose the account plan that suits your needs
All accounts have some fee free currency conversion
Physical and virtual card options
Cons:
Charges apply for the most feature packed account tiers
Out of hours fees of 1% apply when converting currencies at night and at the weekend
Read a complete Revolut review here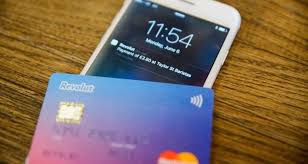 Go To Revolut
Travelex
Travelex is a well known currency conversion service, which offers its Travel Money Card to hold 10 currencies and conveniently switch between them when you need to. It's free to get a card online and free in store if you top up in a foreign currency – if you're adding money in AUD instead you'll pay up to 15 AUD when you add funds. Travelex has no ATM fees, but there's an inactivity charge if you don't use your card frequently and still have a balance.
Pros:
10 major currencies supported
Order online or in a store, to collect instantly
Free wifi is available
Cons:
10 AUD closure fee, plus 4 AUD/month inactivity charge if your card isn't used in 12 months
Currency conversion may include a markup on the mid-market rate
Read a complete Travelex review here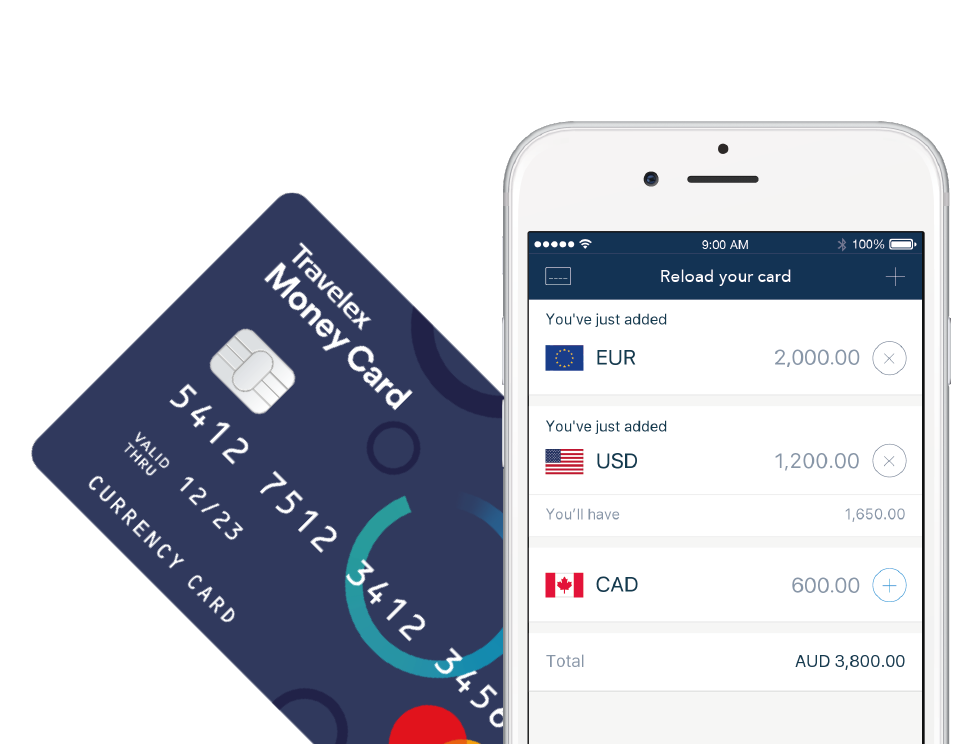 Go To Travelex
Australia Post
Australia Post has a Travel Platinum Mastercard you can use to hold, spend and exchange 11 currencies conveniently. There's no charge to get a card and no fee to spend currencies you hold, although you might pay a fee to top up, depending on how you'd like to add funds. You can manage your account online easily and also access other handy perks like free wifi and easy ways to send money from one AusPost card to another.
Pros:
Up to 11 currencies supported
Free wifi when you top up 100 AUD
Instant transfers from one AusPost card to another
Cons:
Local and international ATM charges apply
Currency conversion may include a markup on the exchange rate applied
CommBank
CommBank's travel money card supports 13 major currencies, and is free to get. There's no charge to top up, but you might find that the exchange rates used to switch over to GBP includes a markup – this is an extra charge rolled into the rate. ATM fees apply, and there's a 3% foreign transaction charge if you spend in a currency you don't hold, or if you don't have enough balance in the required currency to cover your purchase.
Pros:
No order charge
There are free ways to load funds
13 currencies supported
Cons:
3% foreign transaction fee if you don't have the currency you need
ATM fees apply when you withdraw
Where can I use a GBP card?
A currency card allows you to pay in the local currency when you travel, without incurring extra costs. A GBP card is perfect if you're headed off to the UK, as you can top up in AUD and switch over to GBP in advance so you know your budget in the local currency. Some cards also offer the option to convert at the point of payment, which means you don't need to worry about getting set up in advance.
GBP card in Australia
All of the GBP cards we have profiled above can be used in Australia too – but you might find that charges apply. If you don't hold an AUD balance in your account and you use your GBP card here at home, for example, you might pay a conversion fee to switch back from pounds to dollars.
Costs of getting a GBP card in Australia
Each provider will have their own charges for GBP cards – which can vary pretty widely. It's important to review the costs in detail before you pick a card as the charges applied may be quite different to using a regular debit card. You might find fees to top up, for example, and different charges for spending and withdrawing in different currencies.
GBP card fees
Here's an overview of the charges applied on the GBP cards we picked out earlier, to give you a bit of a picture. Other charges may also apply, so do check out the provider you're choosing carefully.
Provider
Wise
Revolut
Australia Post
Travelex
CommBank
Get a card
10 AUD
No extra fee
No fee
No fee when loading with foreign currency
No fee
Add money
Free to add money in 10 currencies
Free from debit cards and bank accounts in Australia
Free by bank transfer, 1% BPay, 5 AUD by debit card
Free online for foreign currency load
No fee
Account maintenance fee
None
0 AUD – 24.99 AUD/month depending on tier
None
None

4 AUD/month inactivity fee applies

No fee
Spend in GBP
Free to spend currency you hold

Convert  currencies from 0.41%

Free to spend currency you hold

Some fee free currency exchange to plan limits, 0.5% fair usage fee after that

Free to spend currency you hold

Currency conversion uses the AusPost exchange rate which may include a markup

Free to spend currency you hold

Currency conversion uses the Travelex exchange rate which may include a markup

Free to spend currency you hold, 3% fee if you need to convert to GBP to spend
ATM withdrawal
2 withdrawals, to 350 AUD in value free every month, 1.5 AUD + 1.75% after that
Standard accounts: 350 AUD/month free, 2% after that
2.95% in Australia, 3.5 AUD overseas
No fee
3.5 AUD
What exchange rate will be used?
You'll likely need to convert currencies at some point when you use your GBP card, so the exchange rate you get matters. If you top up in AUD and convert to GBP, getting a bad rate will mean less to spend in the end. Different card services have their own approaches to calculating the exchange rate. Wise offers mid-market rates, and has a transparent fee which is split out, starting from 0.41%, for example. Revolut account holders can all convert some funds fee free, but the amount you can convert might be limited depending on your account tier. Once you've exhausted your allowance you'll pay a fair usage charge of 0.5%, plus 1% out of hours costs if relevant. Other card services may take a different approach, adding a markup or foreign transaction fee when you convert or spend in a foreign currency.
How to get a GBP card in Australia
All the providers we've looked at above allow you to order an GBP card online or through an app. You can also walk into a branch with some providers to pick up a card – such as Travelex. You'll need to have a suitable form of ID to get your card – usually a passport or driving license, and you might be asked to provide your proof of address as well. Once you've ordered your card it'll arrive in the post shortly after.
Check out the GBP card order process for the provider you prefer, so you can prepare everything that's needed.
Conclusion
GBP cards are extremely useful for travellers – and can also be handy for people who shop online with retailers based in the UK. Get your GBP card in advance from Australia, add AUD and convert to pounds so you've got your travel money sorted and can see and manage your budget easily. Depending on the provider you pick you might also find you get better exchange rates and lower overall costs compared to using your standard bank card overseas. Options like Wise and Revolut offer easy ways to hold and convert dozens of currencies, to make travel cheaper and easier.
Other international cards
FAQ
What are the benefits of using a GBP card?
Using a GBP card when you're in the UK can mean you get a better exchange rate and lower overall charges. You'll also be able to manage your budget in pounds easily.
Are GBP cards available in Australia?
Yes. You can get a GBP card from a service like Travelex or Australia Post – or pick an online specialist provider like Wise or Revolut for a card and account that offers even more features.
How much does a GBP card cost?
Most GBP cards have low or no initial charges, but you'll need to look at the transaction costs that apply when you use your card. These costs include fees for topping up, ATM withdrawal charges and inactivity or closure fees.