How Much it Really Costs to Transfer Money Overseas
Working out how much it costs to transfer money overseas isn't easy to calculate, banks and money transfer specialists have different fees, not to mention exchange rates or the hidden fees. Simply stated your choice of provider or company you choose to send money abroad will have the biggest impact on your overall cost on your international money transfers.
We have made it simple by comparing banks and money transfer specialist for you. In the article below we cover:
While there is not one bank, company or payment method that is always going to be the cheapest, our comparison table does help by telling you which one is the cheapest in real time.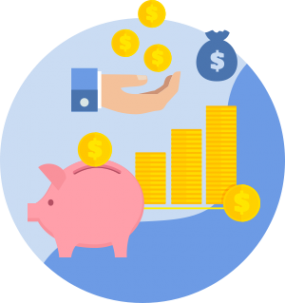 At the end of the day, the total cost comes down to 3 common fees:
Exchange rates: Money transfer specialists are the most competitive with exchange rates as they charge 0.25 – 3.00% above the rate you see online. Banks exchange rates generally charge 3.00-6.00% above the rate you see online. Each bank or money transfer specialist will offer you a different exchange rate based on the currency you want to send overseas and the amount you need to send.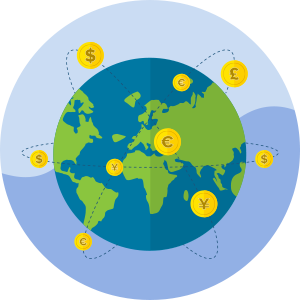 Transfer fees: Every Australian bank and money transfer company will charge you a different fee to send money overseas. Usually, it's between $10 and $32 for banks. If you go into a bank branch to make the overseas money transfer you will pay a fee of $30+ for the transaction. Depending on the money transfer company you choose and the amount you send you could pay $0 to $15 per transfer, with most fees being under $10 per transfer.
Hidden fees: These are the fees you weren't expecting like 'Receiving bank fees' or 'Intermediary bank fee'. They can add up as they are normally between $25-$30 per fee. These are more common when using a bank to send money overseas.
Wise (formerly known as TransferWise)

Wise is one of the only money transfer companies in the world that offers the wholesale or interbank exchange rate. The downside is that they charge a percentage based service fee. This means the larger your transfer, the bigger the fee. As a result they are an excellent, easy choice for smaller transfers under $10,000.
Best For:
Not Great If:
You are transferring a significant amount of money
You prefer to have local phone support
XE

XE was one of only companies we found that was as big as a bank with no fee.
They also had a better exchange rate than any bank we compared and offered sharper rates for larger amounts.
Best For:
Transfers to the UK, New Zealand and Europe
Larger amounts over $50,000
If you prefer talking to someone over the phone
Not Great If:
You are transferring less than $200
You prefer to do everything online
You make business transfers
Learn more about XE Money Transfers
WorldRemit

WorldRemit has grown into a global leader over the last few years. The website is incredibly easy to use, they
have no minimum transfer amount and a range of payment options including debit and credit cards.
Best For:
Transfers to the India, the Philippines, South America and Africa
Money transfers under $10,000
Sending money to family using cash pick-up
Not Great If:
You need to send more than $10,000
You want to talk to someone locally
You make business transfers
Learn more about WorldRemit
OFX

OFX has a $15 fee for amounts under $10,000.
While their exchange rates may not be as competitive as TorFX or Wise (formerly known as TransferWise), getting started was the easiest of all the companies we compared. It's also the only Australian company besides the banks that we compared.
Best For:
Setting up an account. It's quick, easy and can be done online
Money transfers over $10,000
Local phone number and email support
Not Great If:
You want to know the exchange rate before you sign up
You are transferring less than $10,000
Transfers in CNY to China
Summary
When sending money overseas the biggest factor that determines cost is your choice of provider for the international money transfer. Banks might be convenient but they are not the cheapest or fastest way to send money overseas.
Also, the good news is that in the last 12 months, ANZ, CBA and NAB have all reduced their fee to transfer money overseas online. The bad news is that their exchange rates are still much worse than most money transfer services like OFX and Wise.
Money transfer services like Wise, OFX, WorldRemit and XE are safe with millions of customers around the world, easy to use on mobile with apps and the cheapest way to send money overseas.
Compare international money transfer exchange rates