Wise Borderless Account Review [2023]
Find out all there is to know about Wise's exciting multi currency account in this Borderless Account review. Is it the best account to receive payments, transfer money overseas and travel?
What is a Wise Borderless Account?
At its core, the Wise Borderless Account is a multi currency account. It allows you to hold and transfer around 50 different currencies.
There are a few things about this account that make it different to other multi currency accounts:
Wise Account

users can

hold, manage, and convert between 50+ currencies

You can

get local bank details in countries and regions including Europe, the UK, USA, New Zealand, Singapore, Canada and Australia

for free incoming transfers

There's a

low, transparent fee structure

, with no

set up fees for personal customers, no monthly

fees and no receiving

fees for most currencies

You can also get a linked Wise debit card

to spend in 170+ countries
The Wise Borderless Account is a pretty radical product for a currency provider.
Not content with just offering money transfers, the Wise Account puts Wise (formerly known as TransferWise) squarely in competition against the major banks themselves. Essentially, it's an online multi-currency account giving you a "local" presence in countries and regions including the US, UK, Europe, New Zealand and Australia. It's a fast, simple, low-cost way to send and receive money together with local banking details.
Learn more about the Borderless Account
Key features:
Send money to 70+ countries, with the mid-market exchange rate and fees from 0.41%

Multi-currency account services for individuals and businesses to hold 50+ currencies, get paid with local account details for 10 currencies, and spend in 170+ countries with a linked card

Wise transfers use its own payment network - which keeps costs down and means your money may move faster than with a traditional SWIFT payment
Key stats:
13 million personal and business customers, in all but a small number of unsupported countries

Send payments to 70+ countries, hold and exchange 50+ currencies, and get paid to your Wise Account for free from 30 countries

50%+ of Wise payments arrive instantly, and 90% are there in 24 hours

Spend in 170+ countries with the Wise card, and get the mid-market rate and low fees every time

Make international debit card withdrawals in 2.3 million ATMs globally
Gives you a "local" bank account number in the UK, Europe, US, NZ and Australia and holds over 50 currencies

Personal, business and enterprise level services available

Wise offers competitive exchange rates, on par with the lowest in the industry

50%+ of payments are instant, most arrive in 24 hours

Safe provider, overseen by AUSTRAC and with an Australian Financial Services License
No cash deposit options

No branch network for face to face customer service

Accounts aren't interest bearing
Overall:
Wise launched in the UK over 10 years ago and has grown to a global business with 13 million customers. Wise offers multi-currency account services and international payments for individuals and businesses, with low transparent fees and the mid-market exchange rate. Because Wise has its own payment network, transfers can often move faster than regular bank payments, too. Wise is regulated in Australia and overseen by authorities in a range of countries around the world, so you know your money is safe whichever currency you're holding.
When to use (and avoid) Wise Account
The Borderless account is designed mainly for small businesses, sole traders, entrepreneurs and freelancers. And now travellers. It's a great option when you:
Send money to 70+ countries online and in app

Receive payments from 30+ countries with your local account details

Spend and withdraw in 170+ countries with your Wise card

Hold and exchange 50+ currencies with the mid-market rate and low fees

However, there are limitations. Your borderless account can only receive payments in the actual currency of your balance. For example, if you're using your AUD borderless account details (BSB and account number), you will only be able to receive AUD payments into the account. Meanwhile, for US borderless accounts, there are limits to how much money you can receive.
Some advantages of the Wise Account include:
You can get paid from overseas and hold the balance in the foreign currency rather than being forced to switch right back to AUD

No foreign transaction fees, and no fee to spend any currency you hold in the account with your Wise card

Low cost, fast and secure international transfers to 70+ countries

Business accounts have extra features like batch payments, multi-user access options and an API to automate workflow
However, Wise doesn't do everything. There's no credit facility, no branch network for face to face service, and no way to deposit cash to your account.
You also need to be comfortable doing everything online, because customer support is web-based and could be better, according to some of the Trustpilot customer reviews.
Learn more about the Borderless Account
Who can use the Multi Currency Account (Borderless)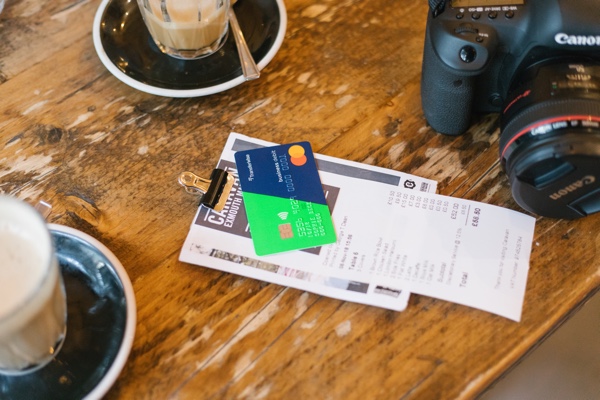 The Wise Account can be opened by both individual and business customers, which means it can suit a broad range of customers, including:
People who travel often and like to shop online in foreign currencies

Anyone paying overseas bills - a mortgage in another country for example

Workers sending money home to loved ones

People receiving payments from overseas in a range of currencies 
Business customers will also find handy features, making this useful for:
Business owners looking for ways to hold and manage multiple currencies

Entrepreneurs, freelancers and online sellers getting paid from overseas in any of the 10 receiving currencies supported with local bank details

Anyone wanting to provide international debit and expense cards to team members

Business owners who need to give their accountant, admin or team members some access to their company's financial accounts 
How the Borderless Account works
Setting up a Wise Account
You can easily create a Wise Account and get verified with standard ID and proof of address documents. Once your account has been verified you can open different currency balances easily in the Wise app, to receive payments and hold funds, order a linked debit card for a low, one time fee, and send money in 50+ currencies.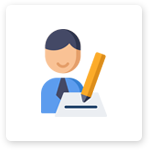 Step 1: Register
Register your details through the Wise website and create your free account - you can use your email, Facebook, Google or Apple ID. Upload some documents for verification and Wise will let you know when your account is ready.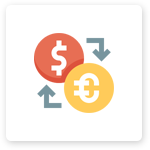 Step 2: Choose Currencies
After you have your account verified your account will be opened in your default currency. Choose which currencies you'd like to hold money in by clicking "Add" a balance. You can add money directly to your account in 21 currencies.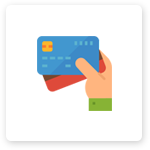 Step 3: Pay
Wise accepts payment via a range of methods including cards, Apple Pay, bank transfer or BPay. You'll see the options and any fees that may apply when you set up a transfer or add a balance in the Wise app.
What documents you'll need
The exact documents you need will depend on the type of account you want, and the type of payments you're making. You'll be guided through the process, and can always get in touch with Wise customer support if you need help. If you need to stop while verifying your account you can simply save and exit the process and come back to it later.
Usually for a personal account you'll need:
A valid ID document like a passport, national ID or driving licence
For a business account you'll need:
ID and address documents for the account owner

Information about the business including address, industry and registration number 

Names, date of birth, and country of residence for directors and shareholders who own 25% or more of the business

Authorisation if you're not an owner or director of the business
If you need to provide any more paperwork to verify your account you'll get an email from Wise letting you know what to do.
How to receive money with your Borderless account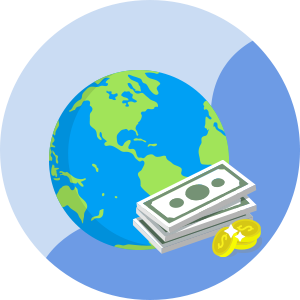 With the Wise Account, customers can receive money in AUD, CAD, EUR, GBP, NZD, HUF, RON, TRY and SGD completely free. It's also free to receive USD payments by ACH, but there's a small fee to get a USD wire transfer. To get paid you just pass the local account details that come with your Wise Account to the person that's sending you money. 
In the case of business owners or freelancers, you add your bank details to your invoice to receive payments.
The exact details you will need to share with the sender to receive money into your Wise Account differ depending on which currency you're receiving. For example, if you're receiving euros you usually have to share your IBAN or SWIFT/BIC code. In the UK it's your sort code and account number.
What you get when you open your Wise Account
You get up to 10 sets of local account details for free
UK: British pound - Account Number and Sort Code

Europe: Euro - SWIFT/BIC and IBAN details

US: US dollar - Routing (ABA) and Account Number

Australia: Australian dollar - BSB Code and Account Number

New Zealand: New Zealand dollar - Account Number

Singapore: Singapore dollar - Bank Code, Bank Name and Account Number

Romania: Romanian lei - SWIFT/BIC and Account Number

Canada: Canadian dollar - Institution Number, Transit Number and Account Number

Hungary: Hungarian forint - Account Number

Turkey: Turkish lira - Bank Name and  and IBAN details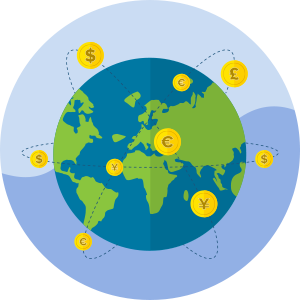 Hold and manage over 40 currencies and send money to over 50 countries
| | | | | |
| --- | --- | --- | --- | --- |
| Argentine Peso | Danish Krone | Kenyan Shilling | Philippine Peso | Thai Baht |
| Australian Dollar | Egyptian Pound | Malaysian Ringgit | Polish Zloty | Turkish Lira |
| Bangladeshi Taka | Euro | Mexican Peso | Romanian Leu | Ukrainian Hryvnia |
| British Pound | Georgian Lari | Moroccan Dirham | Russian Ruble | United Arab Emirates Dirham |
| Bulgarian Lev | Hong Kong Dollar | Nepalese Rupee | Singapore Dollar | US Dollar |
| Canadian Dollar | Hungarian Forint | New Zealand Dollar | South African Rand | Vietnamese Dong |
| Chilean Peso | Indian Rupee | Nigerian Naira | South Korean Won | |
| Chinese Yuan | Indonesian Rupiah | Norwegian Krone | Sri Lankan Rupee | |
| Croatian Kuna | Israeli Shekel | Pakistani Rupee | Swedish Krona | |
| Czech Koruna | Japanese Yen | Peruvian Sol | Swiss Franc | |
How do I link PayPal with my Borderless account?
Which Wise account details you can link to PayPal will depend on where your PayPal account was registered and the exact detail of the account type.
If you want to link your PayPal account with your Wise Account this is typically how it works:
PayPal sends two small deposits (micro deposits) to your Wise account

In 2 days you will receive two small deposits into your Borderless balance

You need to enter the amount on their PayPal profile for verification
Can I link my Wise Account with Shopify?
Depending on which payment gateway you're using with Shopify, you may be able to link your Wise Account to get payments in a range of currencies without needing to convert back to AUD every time.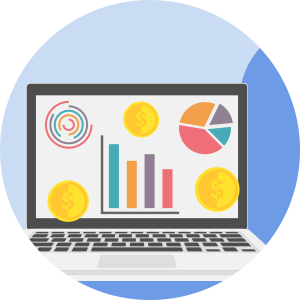 How long does the Borderless account take to set up and transfer funds?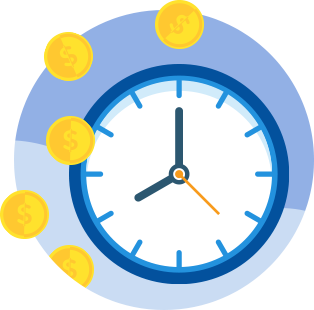 Setting up your Borderless Account a couple of working days, because they use an extensive verification process. It's also how they keep your money safe, and comply with the regulations in the countries they operate in.
Money transfers are much faster. In fact, 50%+ arrive instantly and 90% are there in 24 hours.
However, the speed of transfer can also depend on multiple factors:
The countries you're sending money to and from. Every currency and country is different and timing depends on how quickly your recipient's bank can process your money.

How you pay. Card payments are instant, but bank transfers take longer.

Security checks. Verification process can add time to your transfer.
How safe is the Wise Borderless Account?
Wise is safe and legit. They have an Australian Financial Services License (AFSL) and are regulated by the Australian Securities and Investment Commission (ASIC) in Australia. Wise has to follow very stringent guidelines to send your money overseas.
Where is Wise regulated?
Being a global company, Wise are also regulated in countries in addition to Australia. These include:
United Kingdom - Financial Conduct Authority (FCA)
Canada - Financial Transactions Reports Analysis Centre of Canada (FINTRAC)
United States - Financial Crimes Enforcement Network (FinCEN) Regulatory authorities vary by state
Hong Kong - Hong Kong Customs and Excise Department
Singapore - The Monetary Authority of Singapore (MAS)
The company is obliged by law to keep your money safe. Money that you store in a borderless account is kept in a separate low-risk bank account, which is held by a partner bank (think Barclays).
In the unlikely event that Wise should become insolvent, your money will be safe and reimbursed to you in full as your money is kept separate to Wise's bank accounts.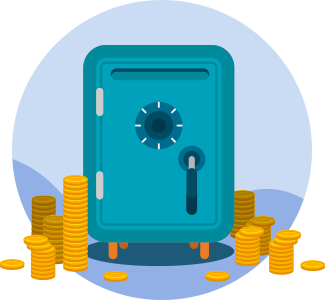 How safe are my login details when I use Wise?
In terms of online security, Wise is safe because they protect your personal data from fraud and theft. Wise use 2FA, giving you extra protection. This means that when you log in, you go through two levels of verification to access your account. They also encrypt your sensitive data and create secure connections with your website browser when you're providing your personal details and identification.
Learn more about how safe a Borderless Account is
How much does a Wise Borderless Account cost?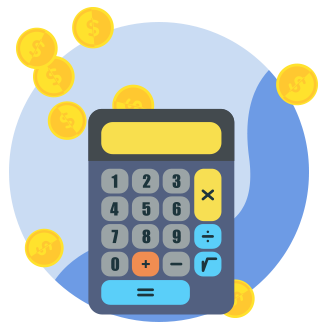 There are no costs to open a Wise Account for personal use - for Wise business customers, there's a one time fee of 22 AUD for full account access
When you're sending money from your Wise Account to another Wise Account, it's free.
If you're sending money from your Wise Account to an external bank account, Wise charges a fee based on how you pay and on the currency you're sending to.
You can also hold over 50 currencies and convert at the mid-market exchange rate with low fees from 0.41%
There's a fee of 4.14 USD to get paid to your Wise Account by  USD wire - however USD ACH transfers are free
Here's a rundown of the key costs to know about:
Service/fee type
Wise Account fee
Open account

Free for personal customers
22 AUD for business customers

Get local details for 10 currencies
Free
Hold 50+ currencies
Free
Get a Wise debit card

10 AUD for personal customers
6 AUD for business customers

Spend with your Wise card
Free
ATM withdrawals

First 2 withdrawals/month, the the value of 350 AUD are free
Further withdrawals cost 1.5 AUD + 1.75%

Convert currencies within your account
From 0.41%
Send payments to other currencies from your account
From 0.41%
Receive payments to your account

AUD, CAD, EUR, GBP, NZD, RON, HUF, TRY & SGD payments are free
USD bank transfer and ACH payments are free
USD wire payments - 4.14 USD

Hold high value amounts
From 0.033%
Wise (formerly known as TransferWise) exchange rates
Wise is one of the few money transfer companies that cannot be beaten on the exchange rate they offer. They offer the interbank, or 'real' exchange rate. This means the rate that you see on Google or XE, is the rate you receive for the transfer.
Don't take our word for it. Wise have an exchange rate calculator on their site, which accurately estimates the cost of your transfer.
Alternatively, you can compare the exchange rates that Wise offer against other banks and money transfer providers using our exchange rate comparison tool below.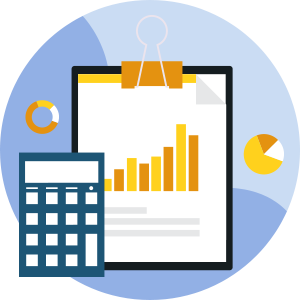 Is the Wise Debit Card good?
We think so. The Wise debit card allows you to spend your Borderless Account balance in relevant countries, while reducing the fees associated with spending money internationally. This makes it perfect for frequent travellers or for international businesses.
As an Australian, you can travel overseas and spend your money using your card that's linked to your Borderless account, without having to pay excessive exchange rate conversion fees.
Read about the Wise Debit Card here.
Your currency knowledge centre
5 Cheaper Ways to Transfer Money Overseas
Using a bank is one of the easiest ways of transferring money overseas, but can also be the most costly. There are alternatives that can make the whole process cheaper.
International Money Transfer Comparison and Reviews
Find the best international money transfer exchange rates to send money overseas from Australia. Compare the rates and fees from leading banks and money transfer services.
5 Safe Alternatives to Wise
Wise is a transparent and easy-to-use money transfer option. But it can still be worth looking at Wise's competitors to see which is the best option for you.