How to Send Money Overseas with TorFX: A Beginners Guide
Learning how to transfer money overseas with TorFX is easy with our "How to" video and step by step instructions. TorFX is fast and cost effective when it comes to international money transfers due to their large global operations. Find out about their costs, pros, cons and transfer speeds in our easy to read guide.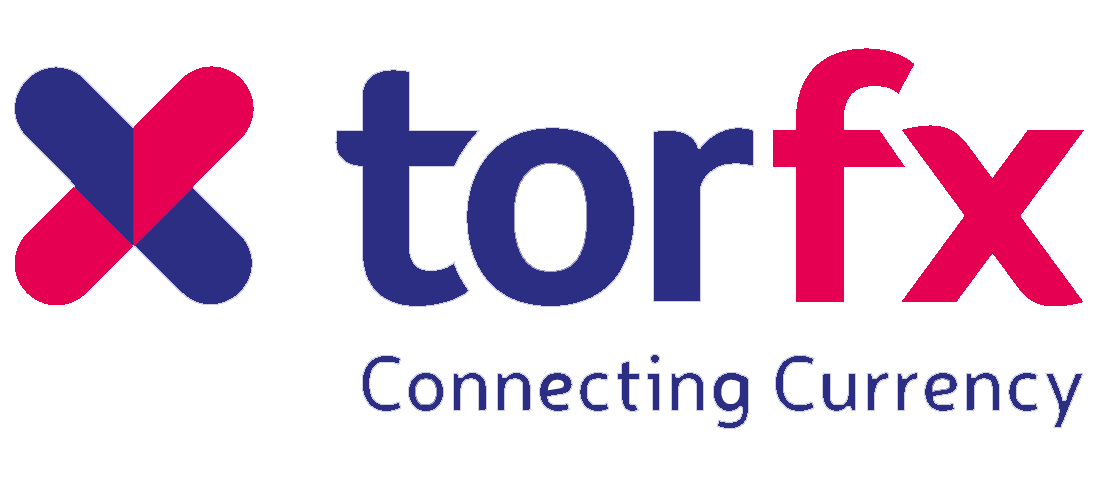 How to transfer money overseas with TorFX
Here are the steps involved in setting up a TorFX account, so you can start making international money transfers using their services.
1. Create a TorFX account
You need to be a customer of TorFX to use their services. You can easily apply for an TorFX account online and it shouldn't take longer than ten minutes.
Here's how to set up an account.
Register and fill in your personal details online.
They will need your full name, date of birth, address, occupation, email and a contact number.
Once you have registered, a TorFX account manager will work with you to complete the registration process.
In some cases you may need to provide additional verification details like proof of address or a passport.
Your account will be created and ready to send money.
2. Fill in the details of your recipient
This will include filling in their name, contact details and the details of the account where they want to receive the funds.
3. Pay for your transfer
For the transfer to be complete you will need to pay for it. You can pay TorFX via bank transfer. Generally your recipient will receive the funds in 2-5 business days.
How to transfer money overseas with TorFX in detail
Review your bank account and finances to understand how much you need to send.
Work out what currency you are going to be transferring money into.
Get the full name, address, and account number of the person or business you're sending money to.
Get the full bank name, address, and SWIFT BIC (Bank Identifier Code) or Branch Number (some countries accept this) of the recipient's bank.
Get the IBAN (for payments to Europe and selected other countries) or Routing Number (for payments to the US).
Destination countries sometimes have extra information requirements for transferring funds. This information varies depending on the country you have chosen to transfer funds to.
2 Ways to make the transfer
Now, let's have a look at the detailed steps involved in actually making your transfer.
Online — Via their online money transfer service
Choose to send money internationally.
Input all of the relevant details for the recipient and their bank.
Fund your transfer.
Over the phone — Via your account manager
Call TorFX on   +61 7 5560 4444
Speak with an Account Manager.
Choose to send money internationally.
Give them all of the relevant details for the recipient and their bank.
Fund your transfer.
How long does it take?
Depending on the country you're sending money to, and the currency that you're exchanging into, funds are normally deposited into the recipient's bank account within 1 – 2 working days and can be as quickly as the same day.
How much it cost to send money abroad with TorFX
TorFX does not normally charge any fees for money transfers.
Receiving bank fees — international money transfers sent to or from an overseas bank may be subject to commissions, fees, and other charges applied by that bank. These are typically deducted by the overseas bank from the funds paid to the recipient.
*All details shown above are correct as of August 2020.
Advantages of sending money internationally with TorFX
Setting up an account is quick and easy — you can do it online or over the phone.
Transferring money is a simple and straightforward process.
They are a large money transfer provider, handling over £3 billion of transfers a year.
You can speak to a personal account manager who can assist with your transaction.
They provide dedicated services to both individuals and businesses.
You can make transfers online.
Send money in over 60 currencies.
Much better exchange rates than banks and PayPal.
TorFX do not charge any fees.
Disadvantages of sending money internationally with TorFX
There is a minimum transfer amount of £100 for one-off payments, and £500 for recurring payments.
Additional information for transferring money with TorFX
There are a lot of numbers and information you hear about when it comes to international money transfers. Below there are extra details you might need for a money transfer and the things you don't.
TorFX IBAN number
IBAN is an account format used by European banks. Australian banks do not use this format. But if you're transferring money to Europe with TorFX you will need an IBAN for the bank your recipient uses.
TorFX routing number
If the other party requests a National Clearing Code, Routing Number, BSB Number or Sort Code, you should use the first six digits (bank and branch codes) of your account number for which you wish to receive the payment into. For example, if the account number is 01-0123-0123456-00 use 010123.
Further TorFX information from The Currency Shop
TorFX guarantees to provide you with the best rate.
You get a dedicated account manager who can help you with every aspect of your transfer and who will monitor currency markets on your behalf.
You can fix exchange rates up to two years in advance for a small fee, using a "forward contract."
Limit orders and stop loss orders are also available for sophisticated currency exchange needs
TorFX allows you to setup regular, recurring overseas payments.
They send out daily market updates on the current state of the currency exchange marketplace.
You can read our TorFX review for further information about the company.
TorFX disclaimers
TorFX does not check payment details.
If payment details are incorrect it may result in an unsuccessful transfer or the wrong account receiving funds. It is pivotal that you provide the correct details to the person making the payment. This will save time for both parties and ensure you receive your payment without any issues.
How TorFX can save you money versus your bank
You might wonder why you wouldn't send money via your bank instead of a dedicated money transfer provider, and the answer is a simple one — cost.  Currency exchange specialists like TorFX are able to give you better exchange rates and lower fees than banks, resulting in more money for you and your recipient.
For example, here's how much you can save sending money using TorFX rather than a couple of popular Australian banks.
Converting $20,000 AUD to British Pounds
With TorFX you get the most money — £16,370
With ANZ Bank you get £15,770  — £580 more expensive
With Westpac, recipient gets £15,646 Pounds — £724 more expensive
*All details shown above are correct as of August 2020.
This is why it always makes sense to check the best deal with our easy-to-use money transfer comparison tool.
Summary
And that's it! That is everything you need to know about sending your money overseas using TorFX. Here at The Currency Shop, we want to give you the right information to help you and the sender save money and make an informed choice for all your currency exchange needs.
The next time you or someone else needs to send money internationally, check how much you can save using our money transfer comparison tool.