ING Orange Everyday Account Review
Learn about the ING Orange Everyday Account in this review to help you decide whether this is the best card to use at home and for overseas travel.
What is the
ING Orange Everyday Account

?
ING accounts are all about saving. And with the Orange Everyday Account, it's no different. It's a debit account that lets you earn high variable interest rates.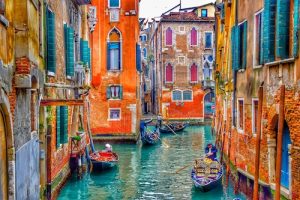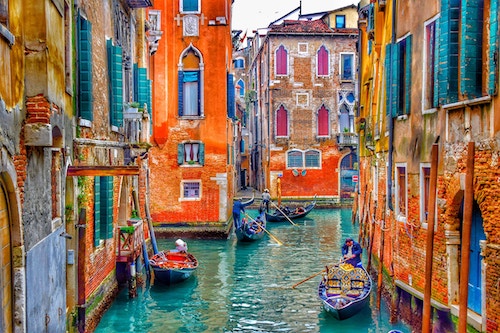 Plus it's great for travel, because of these key benefits:
There are no ING international transaction fees
Free ATM withdrawals in Australia and overseas
Withdraw cash from any Visa ATM
All you need to do is deposit $1,000 or more per month and make 5+ card purchases that are settled each month to benefit from free ATM withdrawals, free international transactions and earn the maximum interest rates on your savings. You can also benefit from a limited time $75 cash bonus offer when you open a new Orange Everyday account online.
It's the perfect balance between savings and spending. When you use your ING card, you're drawing money directly from your everyday bank account when you make a purchase. The account also comes with additional tools to help build your savings.
If you love budgets and are in need of a new savings account attached with a card for travel, this account is ideal.
Pros and cons of using the
ING Orange Everyday Account
No account fees
Manage your account online, on your mobile (with Apple Pay or Google Pay), iPad, over the phone or at Australia Post outlets.
Link to your Savings Maximiser
Earn the highest variable rate, currently up to 2.8%p.a. You can also save with the Everyday Round Up tool.
$0 international ATM fees
This is a huge benefit if you are travelling often and prefer to take out local cash from an ATM. But conditions apply.
No branches, which can be inconvenient
ING has partnered with Australia Post to give you access to 3,300 of their Bank@Post outlets.
Conditions apply
You need to deposit at least $1,000 per month and make 5 or more purchases that are settled within the same month using your Orange Everyday account.
No interest payments for transaction account
You need to link your everyday transaction account with a different savings account, so you're essentially opening two accounts.
Why consider the
ING Orange Everyday Account

?
We think the ING Orange Everyday Account is ideal for savvy and organised travellers who love to budget. But only if you're able to meet all the specific conditions ING apply for all the extra perks.
And although you have to deposit $1,000 and make 5 purchases per month to get a rebate for ATM fees, it's the only debit card that reimburses you for the fees that overseas ATM operators charge, which can make it worth it.
But if you're worried you can't meet these conditions, you might be better of checking out alternative debit cards or credit cards, which are more focused on flexibility and convenience.
Otherwise you'll be better off with a different debit account that doesn't have the same conditional benefits.
Benefits of the
ING Orange Everyday Account

Security
Chip and PIN
Additional protection from Visa Zero Liability
Emergency card/cash available if stolen/lost

Convenience
Easy way to save, while spending overseas
Contactless payments via Apple Pay and Google Pay
Extra card for joint accounts

Savings
No international purchasing and ATM fees (conditions apply)
Highest variable interest rate on your ING Savings Maximiser account (conditions apply)
Unlimited bank transfers and transactions - no account fees
Savings tools including Everyday Round Up

Manage Your Money
Manage your funds easily online or on mobile phone app
Fees and Limits of the
ING Orange Everyday Account
Transaction limits for ING Orange Everyday Account
Daily transfers and withdrawal limit are set at $2,200 for ATM transactions.
Maximum load and BPAY/bank transfer amounts are set at $100,000.
Fees
All prices are in AUD
International ATM Fee: $2.50 ($0 if you meet certain conditions)*
International EFTPOS Fee: 2.50% (0% if you meet certain conditions)*
*$1,000 monthly deposit plus 5+ purchases settled within the month
How To Apply for the
ING Orange Everyday Account
1. Open an account
Complete the short online form. You need to be 18 years plus, Australian resident and have a residential address, email and mobile number.
You'll also need at least 2 forms (e.g. Medicare, drivers licence, passport or birth certificate).
Existing ING customers need to have account details.
2. Card is sent to your address
Card is sent to your home address 2-5 business days after ING have checked and accepted your ID.
3. Switch your payments
Move all your regular payments, including your salary, to your new Orange Everyday account using online banking.
4. Meet your conditional requirements
Make sure you meet the $1,000 monthly deposit and make 5+ card purchases per month