Wise Money Transfers Safety - Can I Really Trust them to Send Money Overseas?
Yes you can.
Wise (formerly known as TransferWise) send $5 billion around the world to 8 million people every month. Established 9 years ago, it has grown to become one of the top players in international money transfers throughout the UK, US, Australia and Europe. They have 14 offices and employee over 2,000 employees around the world.
Find out in this review: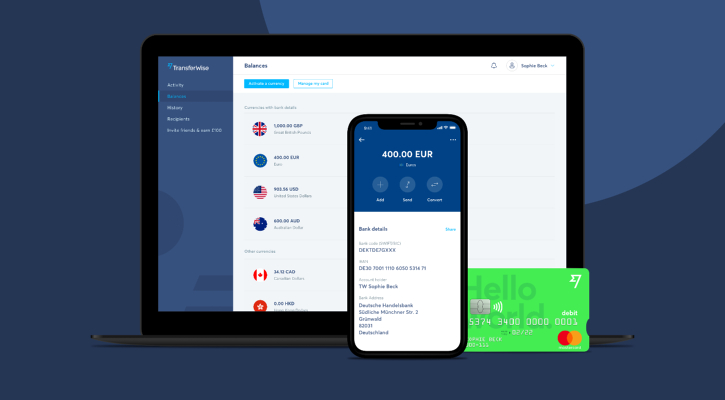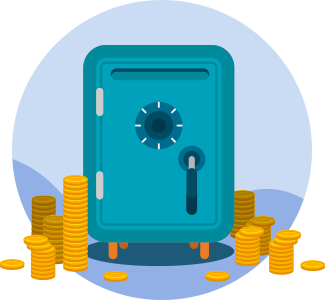 Yes it is.
In Australia, Wise is regulated by ASIC, Australian Securities and Investments Commission. The Australian Securities and Investments Commission (ASIC) is the government body that ensures and regulates fair and transparent conduct of financial services. Every financial service must be granted an Australian Financial Service (AFS) licence by ASIC to carry out business in Australia. Their ASIC licence number is 456295.
They are also registered with the Financial Intelligence Unit (AUSTRAC) as a money remitter. Their registration number is 168331191. There are very stringent guidelines that Wise must follow in order to send your money. This makes them a safe, and trustworthy option for your international money transfers.
Where else is Wise regulated?
Being a global company, Wise is also regulated in countries in addition to Australia. These include:
United Kingdom - Financial Conduct Authority (FCA) - with registration number 900507, with passporting rights across the EEA.
Belgium and European Economic Area (EEA) - by the National Bank of Belgium (NBB) as an Authorised Payment Institution, with passporting rights across the EEA.
Canada - Financial Transactions Reports Analysis Centre of Canada (FINTRAC) as a Money Service Business (MSB) with registration number M15193392. They also have an MSB license with the Authorité des Marchés Financiers (AMF) under license number 902804.
United States - Financial Crimes Enforcement Network (FinCEN) Regulatory authorities vary by state.
Hong Kong - Hong Kong Customs and Excise Department and is licenced as a Money Service Operator (MSO) with licence number 15-01-01584.
Singapore - The Monetary Authority of Singapore (MAS) as a major payment institution under the Payment Services Act 2019 (PSA).
India - is approved by the Reserve Bank of India (RBI) for facilitating outward remittances from India under the guidelines set out by RBI.
Yes it is.
They take measures to protect the sensitive data you provide them like your personal details and identification. The company encrypt any information you give them and have a strict customer agreement. You can email Wise (support@wise.com) to find out more. The encryption and data storage is handled the same way as a bank.
With the Borderless Account you can send money and receive money to your friends using your mobile number. To protect your privacy this feature is automatically switch off on registration and is easy to turn on following these instructions. Unlike many social media platforms, Wise never send or store your full phone's contacts on their servers and they never get in touch with your contacts.
They employ a specialised, in-house team that look after security. They monitor all transactions for suspicious activity or fraudulent logins all around the world.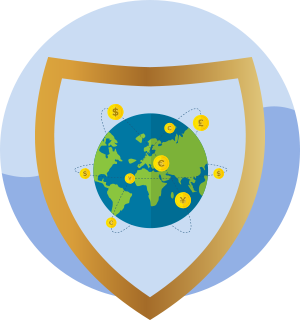 How safe are my login details when I use Wise?
In terms of online security, Wise protects your personal data from fraud and theft. Wise use 2FA, giving you extra protection. This means that when you log in, you go through two levels of verification to access your account. They will ask you to verify that it's you by text message, fingerprint or face recognition.
They also encrypt your sensitive data and create secure connections with your website browser when you're providing your personal details and identification. Wise adheres to a strict customer agreement. Wise never sells your data.
Can I send large amounts safely with Wise?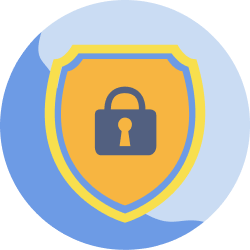 Yes you can.
Your money and data are always protected. Aside from regulated around the world, Wise have segregated accounts with first class banks like JP Morgan Chase, Barclays and Deutsche Bank. This means their business accounts are separate from the account your money goes in to. This is known as safeguarding and by law they are required to protect 100% of your money.
Even the company has financial hardships, your money is safe.
Customer Reviews with Trustpilot
Trustpilot is a well known review platform. A TrustScore is an overall measurement of reviewer satisfaction, based on all the service and comments a business receives. Wise has received more than 100,000 reviews. It scores 4.7 / 5 with TrustPilot, which is a very high score.
94% of people rated Wise as 'Excellent' or 'Great' often commenting on the quick, secure and easy to use service.
"Very quick and inexpensive international transfers (most occur within a few seconds). Transfers arrive to the destination account much faster than Western Union or Xoom, both of which take at least a few hours to as much as a week. I do a lot of transfers since my kids go to school abroad, and since finding TransferWise I have never used another company for international wiring."
Meanwhile only 5% of customers had a 'Poor' or 'Bad' experience. In most occasions Wise respond to the comment on the page to try to assist the customer further.
Finally watch our video of Wise customers giving their feedback on service, speed and exchange rates.
Wise Money Transfers Reviewed
Wise are one of the fastest growing online money transfer services in the world. But are they the right option for you? Read about the type of customers that like Wise to find out.
International Money Transfer Comparison and Reviews
Find the best international money transfer exchange rates to send money overseas from Australia. Compare the rates and fees from leading banks and money transfer services.
5 Safe and Trusted Alternatives to TransferWise
Read about the 5 safe and trusted money transfer companies similar to Wise. Learn about their pros and cons. Discover how they compare for value, speed and ease against Wise.