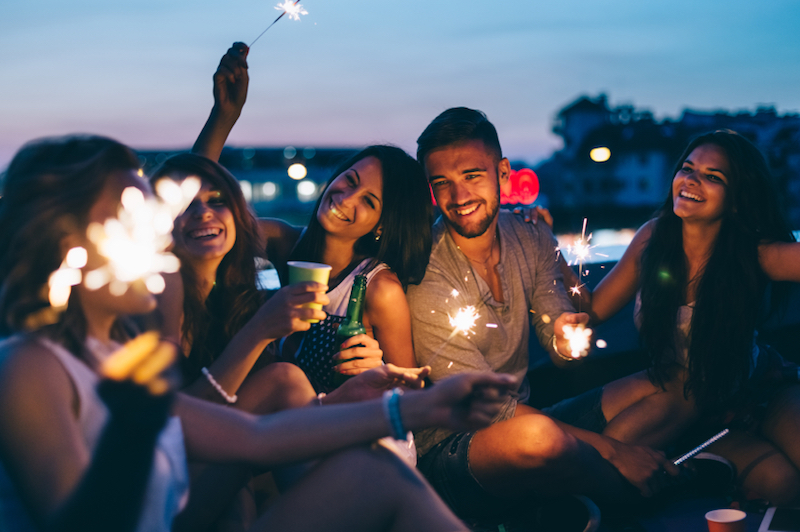 Reduce your stress and avoid extra costs that could chip into your savings plan, with these helpful banking tips for Australians living or working overseas.
Open a Local Bank Account
It's the first step – and an important one. Sadly, though, it's often the most ignored.
But the truth is, you can't effectively manage your banking needs form your Australian-based bank account – especially if you're working and earning money in your newly adopted country.
To simplify your expat lifestyle, you need a place where you can access your money – making both deposits and withdrawals without confusion and stress – and without the cost of unwanted (and expensive) ATM fees.
Using a foreign card in  a local ATM overseas will see you getting charged by your bank – as well as the local bank in your new country – for even the simplest transaction. And with some banks charging the equivalent of AUD $10 for each ATM transaction, your money will disappear faster than you thought possible.
Choose Online Banking
Back in your own home, hopefully most of you have already decided that online banking is cheaper and convenient.
For expats, online banking adds a new convenience – the avoidance of awkward conversations at local bank branches where a language or cultural barrier means the tellers do not understand what you want or need. Banking online enables you to manage your own money, without the struggle.
Accessing online banking information is a great way to track everything happening in your account – including all those conversion fees you will notice, depending on how you are using your money. Make sure you actually activate the online banking facility of your account – in many countries where online banking is not as popular, it is not automatically on offer.
Don't Close Your Home Account
Saying goodbye to your old life back in Australia can seem liberating but don't rush it. Rather than transfer all your money into your new account in your new country, it's smart to maintain a couple of back-home bank accounts and connected cards – and make sure there is an active balance.
Unexpected things will crop up at home – especially if you still have family, business interests, or property investments – and you need to have an easy way to pay for them all.
The added benefit of a back-home back-up bank account? If there is an emergency in your new country and your money was stolen or lost, knowing there is money back home to access offers a lot of peace of mind.
Choose a bank account with no foreign transaction fees. Otherwise, you'll be paying for a lot of wasted fees and charges.
Meet Your Tax Obligations On Time
Yes, you're living overseas  – but you're still Australian too. Depending on where you move to, it may, or may not be important for you to lodge Australian tax returns.
Don't ignore the research on this issue. Your accountant can give you a clear answer and you can't ignore the situation. Failing to lodge Australian tax returns and meet ATO payment obligations can be very serious.
Transfer Money Between Bank Accounts
Research, research, research. Online is a good place to start, plus you can talk to other people who have already walked your path as Australians living overseas.
The ability to transfer money – safely and affordably – between your local and foreign bank accounts is important and one you don't want to get wrong.
With so many currency transfer choices available, do some research and look for reviews from people who have used those services.
Look into all the associated costs from charges and fees – plus make your decision by factoring in time-frames as well.
PayPal is one option for transferring money internationally but be aware that their system needs different user accounts for each country you bank with. In addition to that, because you might be using multiple currencies, you will be lumped with their conversion rate – never incredibly competitive.
Look for alternatives and explore reviews of other currency exchange providers, including TransferWise, HiFX, Currency Fair, Western Union, American Express, HiFX and the many other foreign exchange providers, to find the free or low-cost transfer services that best suit your needs.
Send Money Home
When you're an expat, there's always a reason to send money back home. Don't leave it until the last minute.
Do your research to find the best ways to send money back home – at a good price and within the time-frame you need.
Receive Money From Home
Perhaps you're stuck in a dangerous situation? Or you just need to buy an impressive new wardrobe for that job promotion.
When it comes to accessing money, it's good to have multiple options and easy access to available funds.
Unless it's an instant wire transfer service, transferring money overseas can take several days so give yourself plenty of time to avoid being stuck with no money.
Understand Foreign Currency Is Real Money
Don't put your head in the sand and be shocked by the conversion charges on your next bank statement. By familiarising yourself with the currency conversion rate, it's important to think of each and every foreign transaction you make in your new country as a real amount. Even if it looks like play money, it's not!
Shop Around and Compare Exchange Rates
Planning matters. Comparing rates can save you thousands – depending on how often and how much you need to shift between foreign bank accounts. Your money is important and it needs to be respected. By managing it well, you'll save well too.
>General advice: The information on this site is of a general nature only. It does not take your specific needs or circumstances into consideration. You should look at your own personal situation and requirements before making any financial decisions.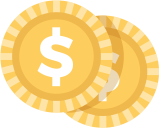 AUD to USD Exchange Rate Calculator