Where to Find the Best Currency Exchange Rates in the Melbourne CBD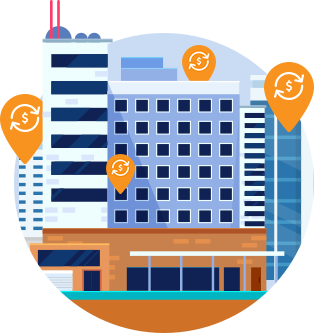 Beat the money changer rates with a prepaid travel card
Going to a currency exchange before a holiday can be exciting, but you will often be paying hidden fees that are baked into the exchange rate.
With a prepaid travel card from Wise, you get the market exchange rate (the one you see on Google) with low fees and complete transparency.
Currency exchange in the Melbourne CBD
The money changers with the best rates are located in Melbourne's CBD, because there is more competition between those places and you can shop around for the best deal.
Coronavirus Update: Many currency exchange stores such as Travel Money Oz and WeExchange have temporarily closed their doors due to the COVID-19 pandemic.  If you want to exchange money in the Melbourne CBD, there is a good chance that some of your options will be closed or have limited opening hours, especially around Christmas/New Years.
Check this page regularly for updates for when travel money stores open again.
To find the best places to buy travel money in Melbourne's city centre, we compared the exchange rates and fees from over 10 stores. Then we compared their rates to what you can get by ordering online and picking it up in the CBD.
Here's what we found.
Where the best places are to exchange money in Melbourne
There is no money changer that is a clear winner for having the best exchange rate on every currency and amount. Fees vary from a flat $10 fee, to 1% commission, to completely fee-free.
Exchange rates from stores in the Melbourne CBD are best if you are looking to buy larger amounts of popular currencies, such as the US dollars, Euros or Japanese Yen. As for other currencies, some places have limited stock and it's cheaper to order the foreign currency online.
Use this table to find out where and when you can buy travel money in the best places in Melbourne's CBD. Opening hours can change, so check this page regularly.
| | | |
| --- | --- | --- |
| Money Changer | Address | Contact |
| S Money | 44 Spencer Street | 1300 501 080 |
| Travel Money Oz | 108 Elizabeth Street | 1300 161 371 |
| Travelex | 67 Swanston Street | (03) 9650 5624 |
| Crown Currency | 246 Bourke St, Melbourne | 1300 392 426 |
| Travel Money Oz | Shop E26 Galleria, 385 Bourke St | 1300 651 994 |
| United Currency Exchange | Shop 26, Level 3 QV Melbourne, 22-24 Jane Bell Lane | (03) 9671 3993 |
| Raffles Forex | 35 Elizabeth St near Flinders lane | (03) 9614 5004 |
| Travel Money Oz | 97 Swanston Street | 1300 651 927 |
| Changjiang Currency Exchange | 272 Swanston St | (03) 9662 9910 |
| Red Rate | Shop 2/222 Russell St | (03) 9086 9885 |
| United Currency Exchange | Shop QVA01, Albert Coates Lane, Corner Swanston & Lonsdale Street | (03) 9671 3993 |
How we rated the best places to exchange money in Melbourne
Many of you might be wondering how we came up with our scores out of ten. After our exhaustive walk around the Melbourne CBD, we chose 5 categories to judge on, based on what we thought would be most valuable to you, the consumer. They were:
Exchange Rate - At the end of the day, this is the most important category. The better the exchange rate, the higher the score.
Customer Service - We all appreciate good customer service, service that is friendly, courteous and knowledgeable.
Stock of Currency - Being able to walk away with your nominated currency immediately is a prerequisite for most customers. So we asked each money changer if they had a number of common and less popular currencies on hand.
Safety - This score was based from the location of the store and the security offered.
Payment Options - We asked all the money changers what type of payments they accepted to score them.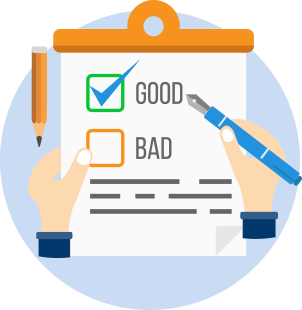 After we choose our categories we weighted them based on importance within the transaction. It is no surprise that exchange rate was weighted the heaviest (40%), customer service was next (20%), stock of currency (15%), followed by safety (15%) and finally payment options (10%).
The best service in Melbourne. Friendly, professional and no wait time. Reasonable rates, no fees and ID required for amounts over $1000.
Unimoni (formally UAE Exchange)
Friendly, professional, with some of the best exchange rates particularly for selling currency to them. There are bank limits for eftpos and photo ID is required.
The excellent range of products and currencies didn't make up for the average service. Their exchange rates are much better if you order online and pick up in-store.