Tax on Inheritance Money from Overseas
According to H&R Block, "The inheritance is not taxable unless you are advised by the executor that a part is taxable. However, if you invest the income from the estate then any earnings will be taxable."
If you are the executor of a will or estate, you are responsible for the deceased individual's tax affairs. Currently, Australia does not have death duty. But be aware that some financial transactions that occur as a consequence of a person's death are still taxed.
The taxation responsibilities you need to be aware of are outlined very clearly by the Australian Taxation Office. Check out their website or call one of their officers – or talk to your accountant and seek their assistance.
After a person dies their estate can continue to gather income – either from unpaid wages, interest on bank accounts, dividends from shares and capital gains from the sale of any assets. Until full administration of the estate is organised, a trust tax return is payable on any taxable income. This tax must be dealt with by the executor or by beneficiaries who are named in the will. Again, if you're unclear, speak to the Australian Taxation Office direct, or call your accountant to help.
What About Moving to Australia for the First Time, Income Earned from Overseas Sources or Monetary Gift from Overseas?
In these situations, read our related article below:
Capital Gains Tax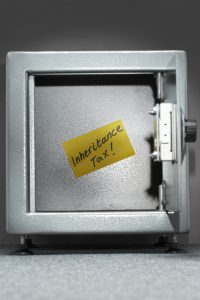 Even when it comes to the transfer of assets from a deceased person's estate, Capital Gains Tax (CGT) still applies.
The date this transfer occurs is considered as the date of the death.
Property, fund investments and shares are the most common assets transferred.
Any assets that were transferred before September 20, 1985 are pre-CGT and, therefore, exempt. Make sure you hold on to any records related to this for full compliance.
Exemptions from CGT also apply- as long as they are related to the transfer of many assets that are passed to either a beneficiary or a personal legal representative. Be aware, though – CGT needs to be paid if an asset is transferred after death to:
A foreign resident
A tax-exempt entity, for example a charity, church or superannuation fund trustee
For full details on capital gains tax payments, visit the website of the Australian Taxation Office.
Inheritance Law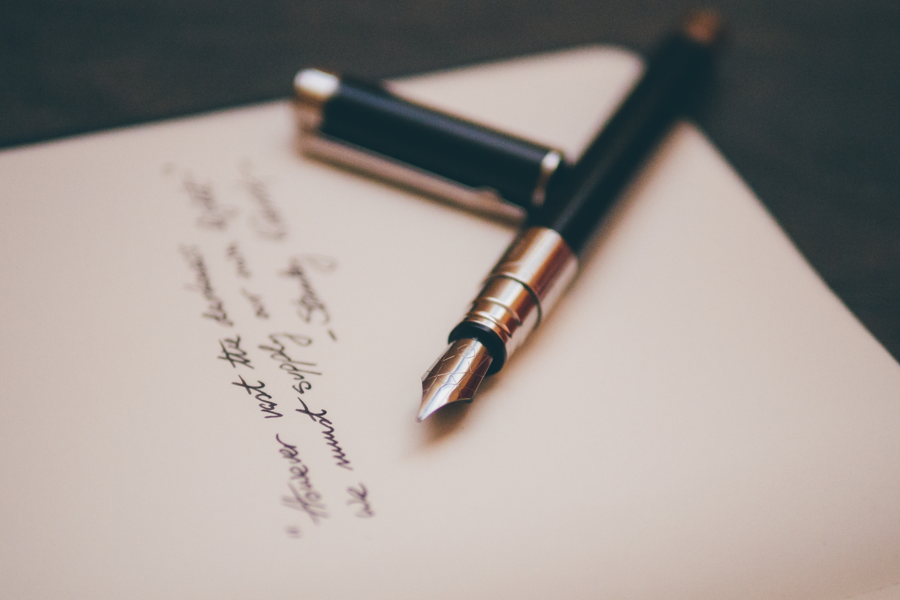 Inheritance law in Australia varies in each state or territory. These laws were rewritten and updated in 2011 and there is a progression towards a uniform law across the country.
Generally, the executor of a will is the one responsible for ensuring that there is full compliance with inheritance laws.
If you're confused, contact your local Public Trustees office in your state or territory to find out about specific rules related to your location.
If you are named the executor of a will, you will be responsible for:
Notifying all beneficiaries of the will
Valuing and looking after the estate
Obtaining the authority, usually from your local Supreme Court, to administer the estate
Ensuring all tax returns are completed and lodged
Taking care of all outstanding debts
Overseeing the division of the estate and all associated assets
How to Send the Money Back to Australia
When you bring the money back to Australia, you have a few options:
---
How to Find the Cheapest Way to Transfer Money Overseas
Compare The Total Cost
The total cost of the transfer comes down to 2 things:

1. Transfer Fees
Every Australian bank and money transfer company will charge you a different fee to send money overseas. Usually it's between $10 and $32.

2. Exchange Rate Margin
There is no "standard" exchange rate. Each bank will offer you a different exchange rate based on the currency you want to send overseas and the amount you need to send.
Provider
Exchange
Rate
Transfer
Fee
Transfer
Time
Total (AUD)
Rates last updated

October 23 2018

Read Review

0.7066
$65.19
1-2 Days

$14,217.47

Lowest Cost Option

Go to site

Read Review

So, sending USD 10,000 to United States at an exchange rate of 0.7066 will cost you $14,217.47 which includes a fee of $65.19

About TransferWise

Transparency and an easy online experience are the 2 things that set TransferWise apart from the banks and other money transfer companies. If you prefer to bank online, you'll like TransferWise. Setting up an account and making a transfer is very easy. They are also very clear on the exchange rate and fees you'll pay before you make a transfer.

Click here for the full review

Pros

Clear and transparent exchange rates fees
The online experience is first class
Like the banks, they are regulated by ASIC and registered with AFSL
Constantly bringing out new innovative products

Cons

There are currently a number of global currencies they do not currently support
Limited support based in Australia
Percentage based fee can add up on very large transfers




Read Review

0.7031
$0.00
2-3 Days

$14,223.40

$5.93 more expensive

Go to site

Read Review

So, sending USD 10,000 to United States at an exchange rate of 0.7031 will cost you $14,223.40 with no fees.

About TorFX

TorFX are particularly good taking care of customers over the phone but using their website isn't the easiest to use. They don't charge a flat fee which is great but it's important to consider their exchange rates. While, they don't offer fantastic rates for small amounts under $2000 , TorFX offer exceptionally good exchange rates for larger transfers to the UK, New Zealand, South Africa and Europe.

Pros

No transfer fees
Highly competitive exchange rates
Secure transfers with authorised
Assigned account manager
24 / 7 Assistance
Available range of transfer options

Cons

Limited exotic currencies available
Exchange rates on small transfers aren't great
Website experience could be better

Read Review

0.7028
$0.00
2-3 Days

$14,229.12

$11.65 more expensive

Go to site

Read Review

So, sending USD 10,000 to United States at an exchange rate of 0.7028 will cost you $14,229.12 with no fees.

About XE

XE is a well known and trusted name in the money transfer industry. With over twenty years experience, they now help 33,000 people and 2,000 businesses make transfers each year. Over 60 currencies can be transferred with XE and they pride themselves on the free tools and transparent rates they offer.

Click here to read the full review

Pros

Well known and trusted brand.
Very informative website. Extensive information on currency and money transfers.
XE App is available on both iOS and Android. It allows you to see the interbank rate for over 100 currencies.
XE themselves charge no fees for international money transfers.
Offers support for both individuals and businesses when it comes to international money transfers.

Cons

Cannot pay via cash or cheque. Must pay via bank transfer, BPay is also accepted in Australia.
Maximum transfer amount is $500,000USD.
While XE compares more than 100 currencies, there are only 60 that are available for money transfers.




Read Review

0.7024
$0.00
2-3 Days

$14,237.70

$20.23 more expensive

Go to site

Read Review

So, sending USD 10,000 to United States at an exchange rate of 0.7024 will cost you $14,237.70 with no fees.

About World First

World First was founded in 2004 in the UK and has grown rapidly with offices now in the U.S., Canada and throughout Asia. They consistently receive strong customer reviews and in a recent study, 98% of their clients said they would use them again.World First have a strong online offering, particular for businesses selling online. They do provide local support as well with offices in Sydney.

Click here to read the full review

Pros

Low fees and great exchange rates
Safe and secure transfers
Regulated by ASIC and registered with AFSL
Great for personal and business payments

Cons

Does not accept BPAY, credit card, cheque or cash
Limited currencies available




Read Review

0.7024
$0.00
2-3 Days

$14,237.70

$20.23 more expensive

Go to site

Read Review

So, sending USD 10,000 to United States at an exchange rate of 0.7024 will cost you $14,237.70 with no fees.

About HiFX

HiFX are one of the biggest money transfer companies in the world. Their parent company Euronet is listed on the NASDAQ and recently acquired Xe.com. They are particularly useful for individuals doing regular transfers overseas. HiFX provide competitive exchange rates no matter how much is being transacted. Their $50 minimum transaction size and flat fee makes them a great option for any international payment. Locally, HiFX have Australian offices in Sydney, Melbourne and are expanding to the remaining capital cities.

Click here to read the full review

Pros

Fantastic bank - beating exchange rates
Low fees for transactions less than $10, 000
No fees for transactions of $10, 000 or more
High security transfers regulated by ASIC and FMA
Fast and easy for personal or business accounts

Cons

Only electronic bank transfers accepted
Limited exotic currencies

Read Review

0.7005
$3.99
1-2 Days

$14,280.12

$62.65 more expensive

Go to site

Read Review

So, sending USD 10,000 to United States at an exchange rate of 0.7005 will cost you $14,280.12 which includes a fee of $3.99

About WorldRemit

WorldRemit are particularly good for transfers under $10,000 to destinations across Asia, Africa and South America. Sending money online is significantly easier than using companies like Western Union or Moneygram and their exchange rates and fees are clear and transparent. With 2 million users, WorldRemit has a focus on improving access to remittances for the billions people worldwide who don't have access to banking. Because of this, WorldRemit has a number of ways to both make and receive transfers. They concentrate on servicing individual needs as opposed to businesses.

Click here for the full review

Pros

They have a great network in Asia and Africa and number of receiving options like cash-pick up or bank transfer.
They are clear about their exchange rates and fees
No minimum amount

Cons

Maximum transfer sizes for every transfer
No support for business customers
They are not licensed to provide financial advice.

Read Review

0.6971
$0.00
1-3 Days

$14,345.14

$127.67 more expensive

Go to site

Read Review

So, sending USD 10,000 to United States at an exchange rate of 0.6971 will cost you $14,345.14 with no fees.

About OFX

OFX (formally known as Ozforex) is the largest Australian owned money transfer company. It launched in 1998 and grew rapidly until finally listing on the Australian Stock Exchange in 2013. OFX excels in 2 areas – Online experience and customer service. The company was born online and continues to develop easy, intuitive products. While OFX customers do most of their transactions online, they are backed up with exceptional customer service.

Pros

Better exchange rates compared to banks
Highly safe and secure transfers
1 - 2 days delivery times for most countries
Quick response time
Fantastic customer service

Cons

Credit cards, cheques and cash are not accepted
Transfers to Thailand can take up to 4 days
Fees for transfers smaller transfers




Read Review

0.6833
$0.00
1-2 Days

$14,634.86

$417.39 more expensive

Go to site

Read Review

So, sending USD 10,000 to United States at an exchange rate of 0.6833 will cost you $14,634.86 with no fees.

ANZ International Money Transfer is a secure and fast way to transfer money overseas.

Pros:

Fast transfers
Safe and secure
No fee for transfers under $10 000 via Internet banking

Cons

$12 fee for transfers under $10 000 via Internet banking
Poor exchange rates
24 hour hotline not available




Read Review

0.6691
$12.00
1-2 Days

$14,957.45

$739.98 more expensive

Go to site

Read Review

So, sending USD 10,000 to United States at an exchange rate of 0.6691 will cost you $14,957.45 which includes a fee of $12.00

Commonwealth Bank provides secure and easy transfers to over 200 countries and more than 30 currencies.

Pros:

Fast transfers+ Easy transfers
Security guarantee covers any losses from unauthorised transactions

Cons

$6 fee for transfers under $1000 via Internet banking
$12 fee for transfers under $1000 via Internet banking
Poor exchange rates



---