When you're a business owner, savings matter. Whether it's saving time, or saving money – finding a better solution to an old problem minimises your stress and optimises your profits.
To help you achieve that in your business, here's our guide to better business exchange rates, lower fees and finding the right services for your business:
This article is part of our comprehensive business-building series –The Essential Guides to Foreign Exchange for Business
We really are the lucky country. Our Australian market enjoys very competitive foreign exchange rates and the icing on the cake is that businesses receive better exchange rates than a regular person on the street. It's because businesses typically transfer larger amounts – and they transact more frequently. This gives banks and foreign exchange companies greater opportunity to make a profit and they reward that opportunity by offering enticing exchange rates.
It makes sense.
After all, competition for business foreign exchange is much greater than for individuals and that's good news for business owners who can secure the attractive exchange rates that are aimed at winning their business.
But did you know that, just to complicate things, the foreign exchange rates on offer are different for every business?
Here's how to cut-through some of the confusion.
If you make an international money transfer through a bank branch, chances are you'll be given a retail or 'carded' exchange rate. This exchange rate is set in the morning and usually doesn't change all day. Click here for today's ANZ branch rates. The vast majority of transactions that are under a certain limit will be serviced at these exchange rates.
Business exchange rates, though, are different. Each business receives a different exchange rate that is determined by the company or bank they use. For example, 2 importers that are located in the same suburb, importing the same product and using the same bank will receive 2 different exchange rates.
So, how do you know if your business is benefiting from the best foreign exchange rate deal possible?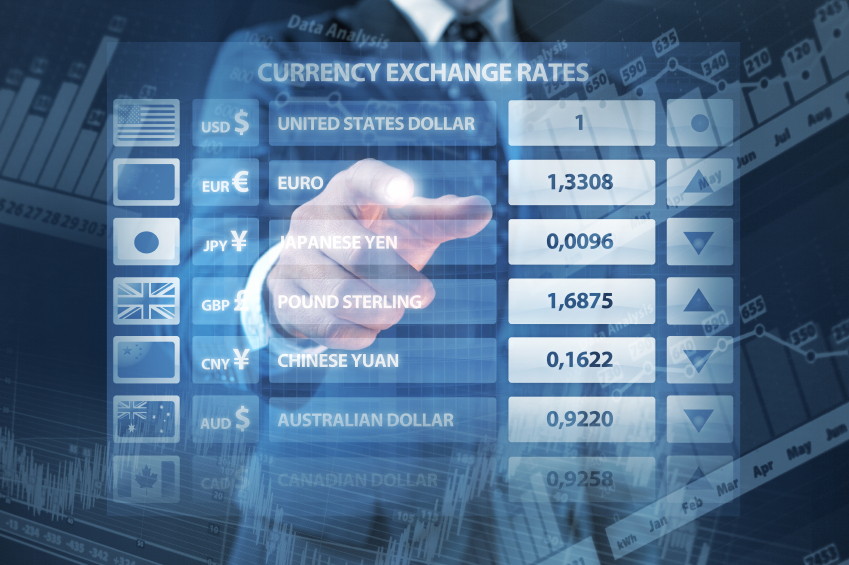 Truth is, you don't.
In the same way that most people won't ask their bank for a better interest rate on their mortgage, , the majority of Australian businesses looking for a foreign exchange rate won't actively shop around or try to negotiate with their currency provider.
It usually takes an outside competitor to offer a better rate before it even comes to mind.
International Fees and Charges For Businesses
The most common international fee for business is on credit and debt cards. If you pay for something in US dollars, banks will charge an international transaction fee that can be between 2-5% of the transaction. It's no big deal if it's a $10 monthly subscription, but if you are buying more than $1000 of products or services, you should look at more affordable options.
Banks do charge fees for sending money overseas and for receiving foreign currency into a local Australian dollar account.
For a better run-down of all the fees and charges, check out The Real Cost of Transferring Money overseas
Access to more service, information, advice & products
Whether your business is big or small, these days you have greater access to much better information and advice than an 'ordinary' person who walks in from the street. Unfortunately, most businesses fail to take advantage of this benefit – often because they simply don't know what is available to them.
To make sure you're not missing out on potential savings that will bring bigger profits to your business, contact your bank or currency provider and talk to them about what services and products are available to you. Not all of them will be immediately appropriate but you should at least find some handy tools you can use.
There are too many to list, but some of the more common products and services include:
Daily email commentary to keep you up-to-date with the foreign exchange market
Exchange rate alerts
Limit orders
Currency risk management advice
Forward exchange contracts
Trade Finance
Okay…but what now?
Businesses get better rates, better service AND lower fees, but it doesn't mean it is all handed to you on a plate. Make the most from your bank or currency provider by doing your research and asking them what they can do for your business. If you want unbiased advice about your situation, you can also contact us on 1800 004 930
There's a lot to learn but, the more knowledge you have about foreign exchange, the better your business dealings will be. Keep reading our guide for other helpful tips on currency volatility and how you can minimise your risks.