Learn the pros and cons of using a travel card compared to carrying currency in cash while you're travelling.
Looking for foreign currency conversion ahead of your next overseas trip?
Whether your world travels are for work or pleasure, it's important to plan ahead and do your research. Comparing the choices of converting your local money to the currency of the foreign countries on your travel itinerary can save you lots more than just headaches – you can save some serious money as well.
One main decision to make is the choice between taking a travel card or using travel money. Travel Money cards generally offer greater protection than old-fashioned cash, but can come with their own challenges.

Pros and cons of travel cards and cash for travel
The Currency Shop says:
Both travel cards and cash have their pros and cons. One is not always the better than the other.
Why not use both? A lot of travellers use the best features of cards and cash by taking some of each. That is, loading some money on a travel card for purchases at restaurants, hotels and taxis while also keeping some cash on hand for smaller purchases and tips.
You'll always get more for your money if you compare the exchange rates and fees when buying travel money.
Pros of Using Travel Money Cards on Your Next Overseas Trip
It's easy to buy a Travel Money card before you leave Australia and in the currency of the destination you are planning to visit. Planning on visiting multiple countries? Consider sourcing a travel money car pre-loaded with each individual currency before you leave home.
Some travel money cards give you the option to load multiple currencies onto the one card.
Travel money cards are quite secure – and often issued to you in duplicate. If you lose one, or have it stolen, you have the second card already available for use, straight after you cancel the first card. The second card has its own unique PIN, as well as a different account number, to ensure security. For travellers who don't have access to a credit or debit card, travel money cards can be an effective option.
Cons of using Travel Money Cards on Your Next Overseas Trip
Some countries do not accept travel money cards widely, rendering them virtually useless. Unless you are in a big city – and usually a capital city – you may find problems accessing your cash using your card.
Check with the card provider about the transaction fees associated with accessing your cash via ATMs and your travel money card. All travel money cards – no matter who issued it – will hit you with a fee for currency conversion if you buy something in a currency that is not loaded onto the card. The good news is that the fee is still often less than what you would pay for conversion at a foreign currency exchange provider in person.
And, for balance, here are some of the potential benefits and pitfalls of taking travel money with you overseas:
Pros of Carrying Cash on Your Overseas Trip
The most obvious benefit of cash is the in-your-pocket convenience and immediacy.  Depending on the countries you plan to visit on your next trip, you may find that not every stop along the way has the capacity to accept payment using cards. And for those situations, the comfort or reaching into your pocket for a wad of local currency gives you great peace of mind.
Having cash also gives bargaining power to haggle a better price.
Another plus about using travel money for your next trip? You don't have to waste precious time from your busy schedule to traipse around hunting down the nearest ATM.
Avoiding ATM fees every time you need to pay for something is yet another positive.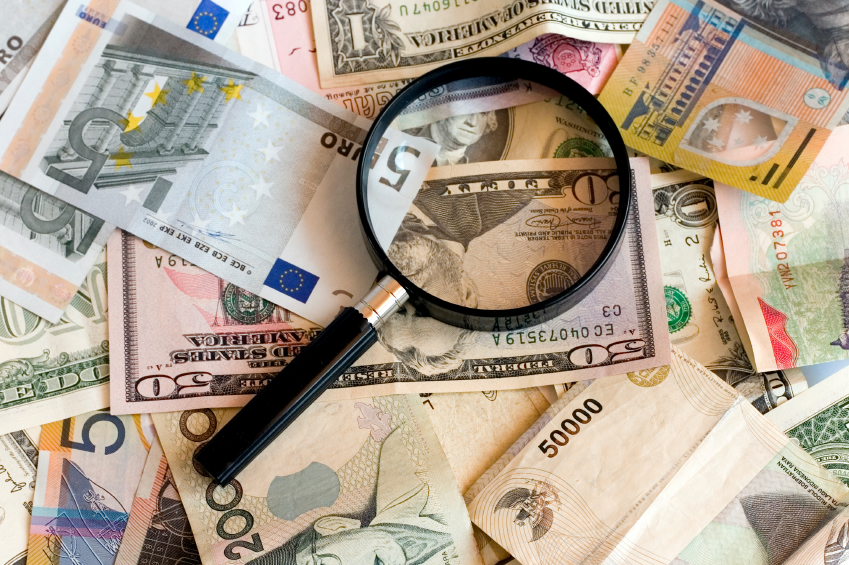 Cons of Carrying Cash on Your Overseas Trip
Carrying money on your holiday or business trip may save you money in unwanted ATM and credit card transaction fees but it does come with its own risks – leaving you more prone to targeted robbery by locals who may know you are carrying large sums of money.
It's hard to make a claim for cash on your travel insurance. Without the clear proof of how much money you had with you, claiming what was stolen can make for a difficult conversation with your insurance provider. You may find that you are covered for replacement of cash on your insurance but the slow process you will need to go through can make settlement protracted and painful.
Carrying a lot of cash safely can be cumbersome and stressful. Plus, if you visit multiple countries and plan to exchange Australian dollars at each new arrival, you may also find that low exchange rates available at local currency providers cost you lots each time you travel across a new border.
To learn more about the difference between choosing travel money cards and actual money to take on your next overseas holiday or international business trip, call our currency conversion experts at The Currency Shop.