You might not watch the currency markets as closely as we do, but hopefully you've noticed the Australian dollar is doing very well.
The Reserve Bank of Australia highlighted how well the economy is doing, predicting good wage growth and highlighting unemployment being at a four-year low. This, combined with a reduction in Australia's national deficit, and a weakening US dollar is all contributing to the strongest performance for the Australian dollar in two years.
That's all very well, but how can this rapid rise in our currency help your money go further? We're glad you asked — whether you're a business, expat, traveller, or just someone who wants to take advantage, here are some ways to use the current trends.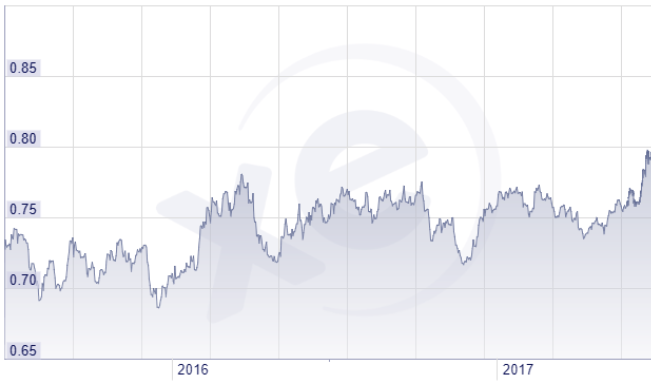 Australian Dollar vs. US Dollar — 2015 to 2017
Taking Advantage of the High Australian Dollar — Business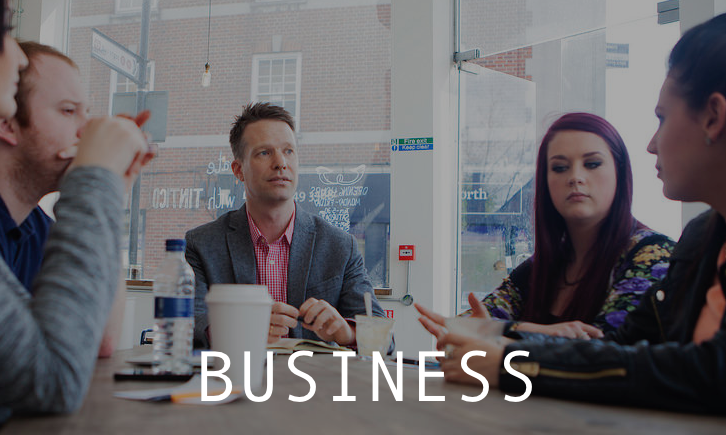 The main benefit for businesses is if you're based in Australia but you're buying products, services, or inventory from overseas.
For example:
who source from overseas can take advantage of the strong exchange rate and order more stock.
Businesses who want to experiment with different product lines can do so with less financial risk, and you might find a winner.
If you import goods from China to sell in Australia, the beneficial currency exchange means your Australian dollars go further.
If you source electronic gadgets from Japan or South Korea, take advantage no
If you traditionally stock up for busy periods of the year you could place and pay for your orders now.
You could choose to buy services in a different currency (e.g. software as a service / subscription services) and pay for them in advance to take advantage
Paying overseas employees in different currencies or making rent on offices in other countries will also have less of an impact on your Australian bank balance. Transferring Australian dollars into a foreign bank account means you'll have the right cash cushion for your future spending.
In short, if you can pay in advance for something you're definitely going to use or need over the next few months, do it now.
Taking Advantage of the High Australian Dollar — Expats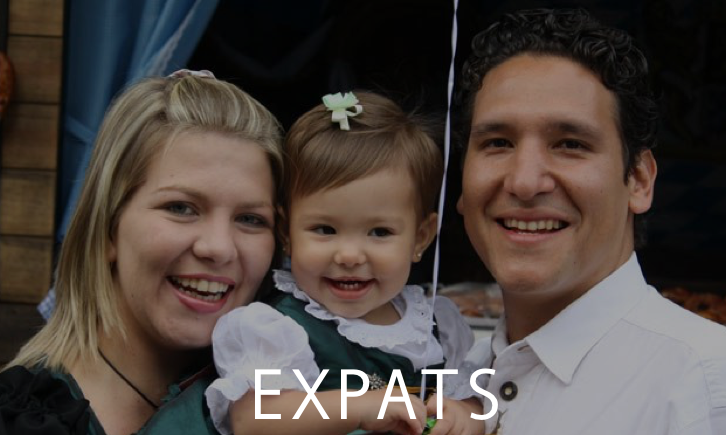 If you're an expat currently living in Australia, you can make the most of the exchange rate in several ways:
If you've got a retirement account in another country, now could be the time to fund it.
If you have a big financial commitment overseas, move the money now, even if you will be using it later.
If you regularly send money back to family overseas, now might be the time to transfer in advance.
If you're an Australian expat living in a different country, first we'd want to know why you left! After that, we'd love to give you some advice:
If you've been waiting to move your life savings, now is the right time to commit.
If you're still drawing a pension like superannuation or making money in Australia, ask if you can draw down some more money without penalty, and transfer it out of the country.
Taking Advantage of the High Australian Dollar — Travellers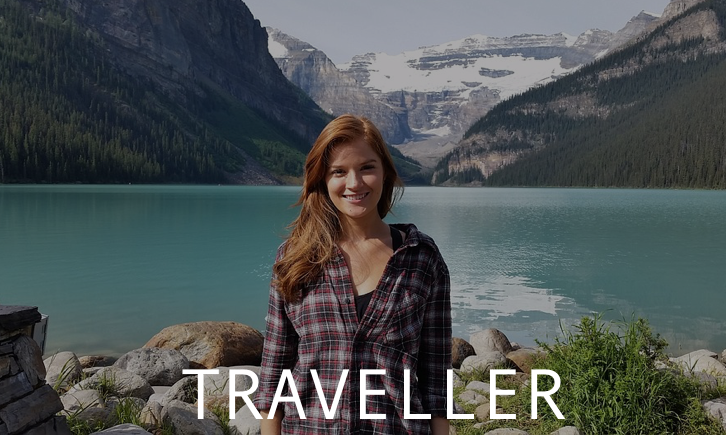 Whether you're a regular traveller, or you're off for a round-the-world trip of your life, the time to get your foreign currency is now. Decide on how you're going to pick up currency in your destination countries and make your money transfers. That way you'll take advantage of the current exchange rate now and the money will be there when you need it.
Taking Advantage of the High Australian Dollar — Others
Of course you might not be a business owner, expat, or traveller — why should you be excluded from making the most of the strong Australian dollar? You shouldn't. Here are some ideas for you:
If you're thinking of investing in an overseas property, this could be a great time to make enquiries.
There are plenty of other international investment options you might want to explore.
Take advantage of a forward exchange contract to lock in an exchange rate in the future.
Into the Figures — How Much the Australian Dollar Gets You in Different Currencies
Here's a quick overview of how far $10,000 AUD will get you in various currencies, compared to how well it did in the past.
| | | | | |
| --- | --- | --- | --- | --- |
| Currency | AU$10,000 gets you | AU$10,000 would have got you | Difference in value of your money | % difference in value of your money |
| USD | $8,000 (Jul 2017) | $7,000 (Jan 2016) | $1,000 | 11.5% |
| EUR | €6,880 (Jul 2017) | €6,290 (Jan 2016) | €590 | 9.5% |
| GBP | £6,100 (Jul 2017) | £4,850 (Jan 2016) | £1,250 | 26% |
| JPY | ¥888,000 (Jul 2017) | ¥820,000 (Jan 2016) | ¥68,000 | 8% |
| CNY | ¥53,300 (Jul 2017) | ¥45,500 (Jan 2016) | ¥7,800 | 18% |
As you can see, moving your money now means you could get one of the best value deals over the last 18 months. Use one of our recommended currency providers to keep your fees low and make your money go even further.