8 Travel Traps to Avoid If You're Heading to Bali
Nothing can put a dampener on your escape to Bali like falling into a trap. A travel money trap!
We're sharing the most important travel moment traps we think you should avoid, and the travel money tips for Bali that can really help you save some money.
1. Not taking a prepaid card
Our first point is an important one. Using a prepaid card in Bali is a great way to avoid the fees and costly exchange rates that often come with ordinary debit and credit cards, not to mention the theft risk of carrying around large amounts of cash.
The Wise card is a good choice for a prepaid travel card. You get the market exchange rate, low fees and you'll only spend what you put on there.
2. Exchanging money at the Airport
Do not exchange currency at the airport. This goes for before you get on the plane in Australia and when you land in Bali. The rates are awful and the fees are high. You are much better off withdrawing cash from an ATM or going to a money exchange shop in a major city that you visit.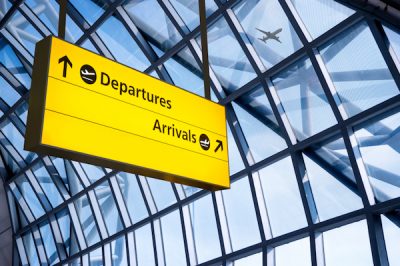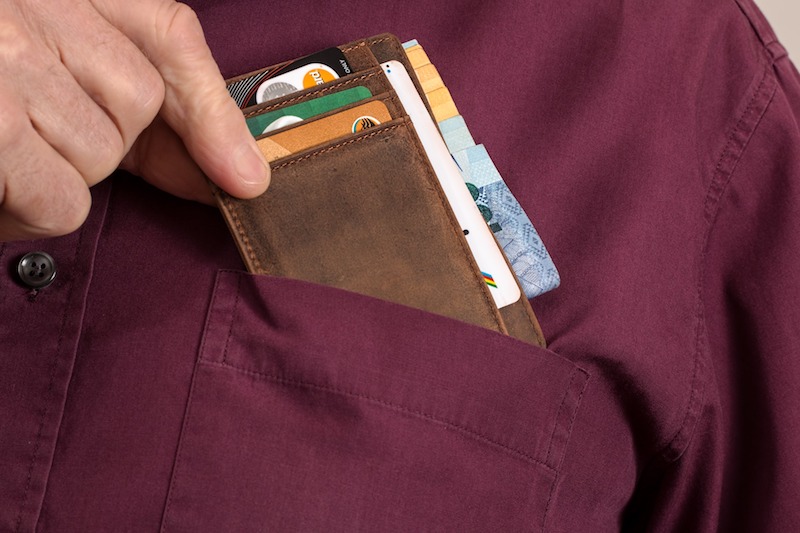 3. Not having different payment methods
Card is becoming more and more accepted in Bali. But having said this, there may be times when you will almost definitely need some cash. Having a combination of payment methods such as cash, debit card and credit card means you're covering all bases. As an extra tip, keep your money in different places. If the worst happens and you don't have access to some of your things it will put your mind at ease to know you still have money.
4. Paying in Australian dollars when using your card.
Sometimes when you make a purchase Internationally with your Australian debit or credit card, you will be asked if you want to make the payment in your currency, or the local currency. It is almost always better to pay in the local currency than it is to pay in AUD. The exchange rates are generally awful otherwise.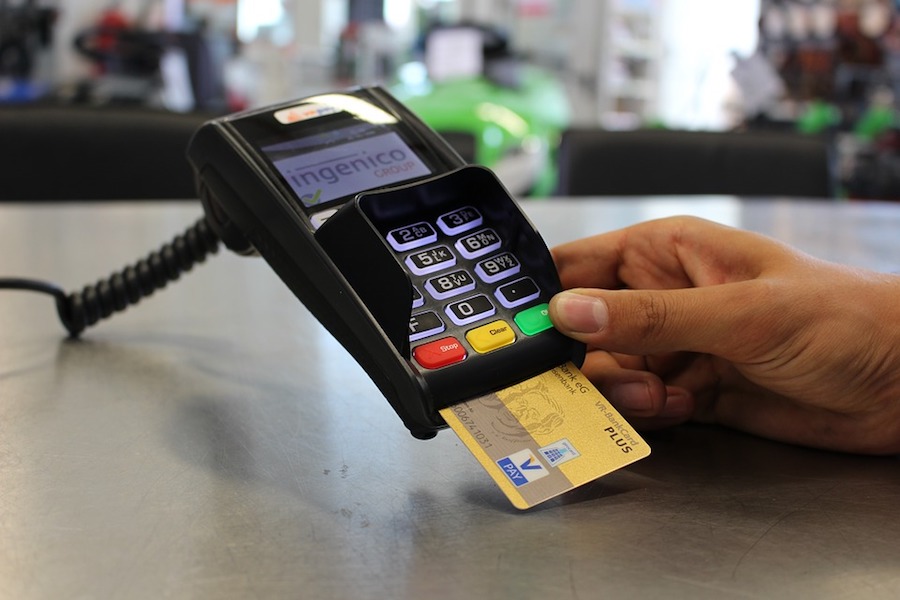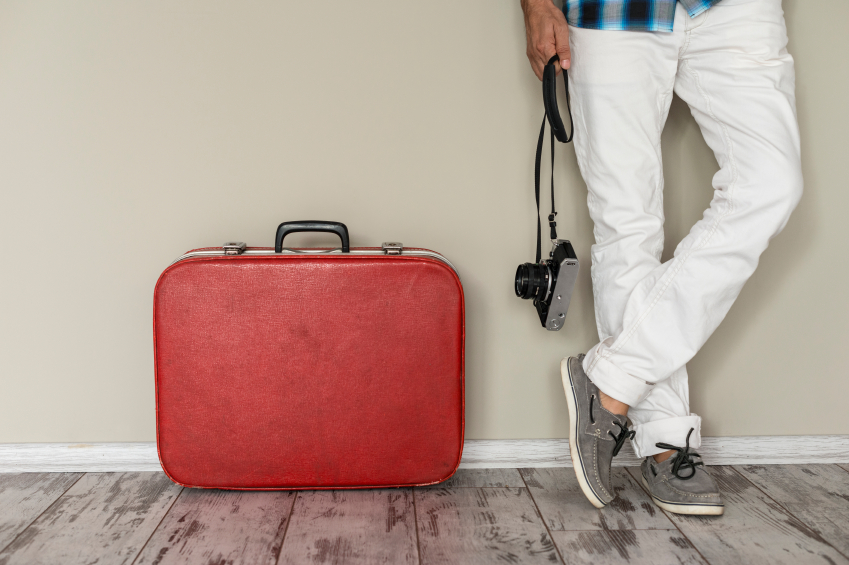 5. Forgetting to book luggage when you book your flight
Don't get caught out. If you're booking a flight, it can be tempting to save money by not booking any checked luggage. This can be a saving at the time, but it's much more expensive to buy luggage when you're checking in. Even if you're a light traveller, at least consider booking it for your flight home. This way you're covered in case you stock up on souvenirs and shopping.
6. Making too many ATM withdrawals
While it could be better to withdraw money from an ATM than it is to exchange money at the airport, or your hotel you still want to be careful. If you do decide to do this, just try to plan in advance. Because you will almost definitely need to make a withdrawal at some point during your stay in Bali, try and withdraw more money, less often. Fees will almost always be a set amount, so lessening the amount of times you're doing it can definitely help you save.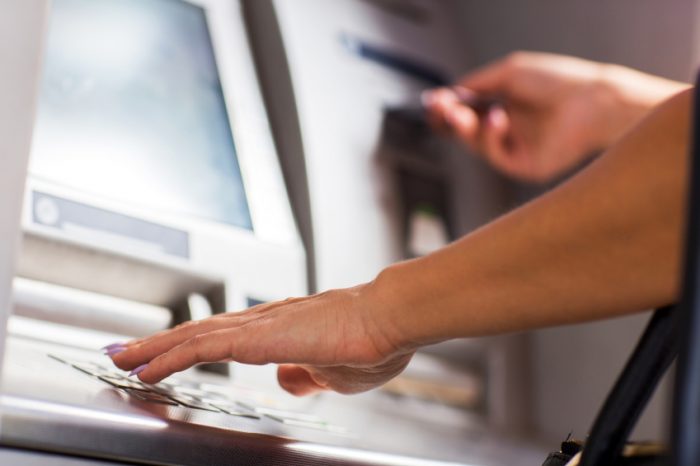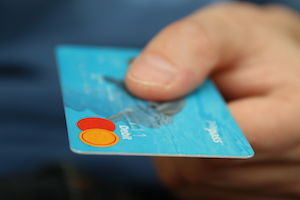 7. Not checking terms and conditions of travel cards
If you're worried about carrying cash, you may be tempted to buy a prepaid currency card. If you do this, just make yourself aware of all the fees and charges involved. Often they are advertised as free but can be expensive to reload and withdraw cash with. You can read more about the best cards to take to Bali here.
8. Keeping too much cash on you
Our final tip is to safe guard you and those you are travelling with. If you choose to travel with cash, try to split up where you're keeping it. If you're keeping millions of Rupiah in your wallet, you're opening yourself to being left in a sticky situation if you lose it or it gets stolen. By keeping some cash on you, and maybe some in your luggage or in the safe at your hotel you will have a back up if the worst happens. But like we said in tip 2, it's best to have a few payment methods on you when you're travelling.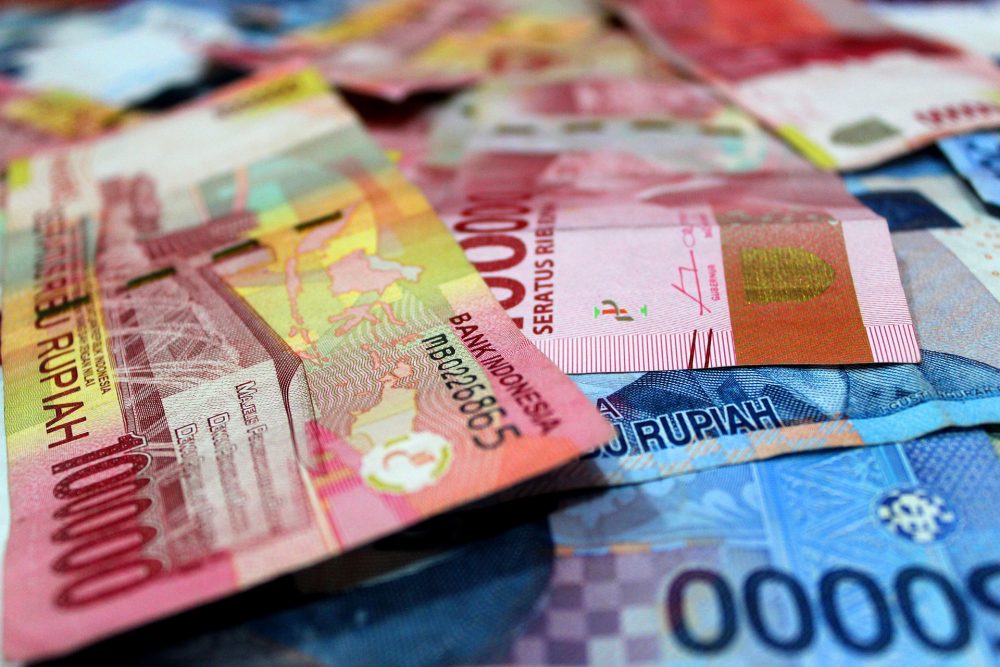 Where to get Bali currency from?
Spending with your card when you're away from home is usually the most convenient option - but not everywhere you visit in Bali will accept cards, so also having some rupiah in cash is a smart idea. There are plenty of different ways you can get your IDR either before you travel or on arrival - although some will net you better exchange rates and lower fees compared to others. Here are a few places you can get your Bali travel money from:
Open a multi-currency account with an online provider like Wise or Revolut. With Wise for example, you can add money in AUD and exchange to IDR, and set your holiday budget in advance of travel

Get a travel card from a provider like Wise or Revolut which will let you top up in AUD and convert to IDR at the point of purchase or withdrawal, often with great exchange rates

Order your IDR in cash before you travel and collect it at the airport - or take along AUD in cash and switch in the airport on the spot as you pass through (this can be a quite costly way to go - watch out for markups in the exchange rate if you choose to use an airport exchange)

Carry cash to Bali and exchange in tourist locations and larger towns there which have currency exchange shops

Buy IDR from your bank in cash - if this service is supported
Before you decide where to get your Bali currency from, compare a few options looking at both fees and exchange rates. Using a travel card with a linked multi-currency account is often one of the best value options as you'll be able to securely manage your money in AUD and IDR without needing to carry too much cash at any given time.
Read a comprehensive guide on currency in Bali.
What other travel money traps to avoid in Bali?
You want your money to go as far as possible when you're on holiday - and you certainly don't want to be the victim of scams or theft. Use these common sense tips to make sure you avoid common travel money traps, so you can focus on enjoying your trip.
1. Use a safety deposit box in your villa or hotel
You'll be carrying your passport, electronics and valuables, as well as cash - and you don't want to take any chances. In most cases hotels and villas will have a safety deposit box available for use, which can help protect all your important items and money while you're away.
Worried about forgetting things in the safety deposit box? Leave something in there that you simply can't forget - like a single shoe. You'll notice it's missing when you try to pack or leave, which can be a handy reminder to double check the safe!
2. Agree on a price before a service starts
Before you take a tour or trip, or hop in a taxi, make sure you're very clear on the fees you'll be charged in the end. It's pretty common to find you're asked for more than expected, either through simple miscommunication or if a seller or merchant deliberately inflates prices or forgets to mention all the fees involved in a service. 
Get everything straightened out in advance - so if you're taking a snorkelling trip and don't have your own gear, check if there's a hire fee, and make sure you know if food or entry tickets are included in any tour you take, for example.
3. Beware of pickpocketing
Tourists are easy prey for pickpockets because they're not familiar with their surroundings and often won't be paying much attention to their belongings. Don't get caught out. 
Situational awareness is usually all you need to avoid pickpockets - keep your valuables close by at all times, don't put your wallet in a back pocket where it can easily be taken, and consider carrying your rucksack forward facing if you're in a crowded area.
Bali prices
It's rightly a very popular destination for Australians looking to spend time on the beach, surf, take part in yoga classes, visit retreats and spiritual or cultural sites. But what can you expect to pay for a trip to Bali? Let's look.
How much does a trip to Bali cost from Australia?
You'll inevitably need a flight which can be one of the biggest costs of any travel. The exact costs of a trip to Bali from Australia vary of course, depending on the airline you pick, the season and the airport you need to fly from. However, at the time of writing (July 2023), flights were available from Sydney for August 2023 starting from around 660 AUD return per person.
Accommodation
Bali hotel and villa pricing runs from great budget buys to top end all out luxury - and where on the island you want to be makes a huge difference too. The good news is that there's something for you whatever your budget.
At the time of writing, if you wanted to stay in Ubud in August 2023 you could get a 4 star luxury hotel room for 2 including breakfast starting at about 250 AUD a night, while the very best villa (which tend to sleep far more people) came in at more like 500 AUD a night. Far cheaper options including hostels and homestays are also available.
Restaurant prices in Bali
If you're looking for a low key meal, you'll be able to get great food on Bali for just a few dollars. Or, go for a mid-range place for a 3 course meal for 2, and you'll pay from about 33 AUD in total, according to cost of living calculator Numbeo.com.
For more information about Bali prices read this guide on how much things cost in Bali.
FAQ - travel money traps to avoid in Bali
What is the safest way to take money to Bali?
When you travel to Bali you probably want to have several different ways to pay including one or two cards, and some cash. However, carrying too much cash isn't the safest option, and having your regular bank card with you can also expose you to extra fees when spending overseas. A great option is to get a travel money card from a service like Wise or Revolut, which lets you add AUD, and spend in IDR on your card. The account isn't linked to your primary everyday account, making it secure, and easier to set your travel budget.
Should I exchange money before I travel to Bali?
Often the best way to get IDR cash for Bali is to have a multi-currency account with a payment card which lets you hold, spend and withdraw conveniently in rupiah. This can often mean you get a better exchange rate and lower overall costs compared to exchanging at the airport or your hotel - check out Wise and Revolut as strong options available in Australia.
Is it better to use cash or card in Bali?
Many places in Bali will accept card payments, which can be the most convenient way to pay. However, it's not an option everywhere so having some cash is also a smart move. Get a travel money card to make ATM withdrawals locally on arrival in Bali, and so you don't need to carry too much IDR cash at any one time.
Need to know more about travelling to Bali?