3 Best Travel Cards to Use in Bali
Huge numbers of Australians visit Bali annually. Whether you want to surf and relax on the beach, party hard, or get out of the hustle and bustle and head off to view rice paddies and cultural sites, there's something for you. No matter what you're off to Bali for, you'll need to pay for things while you're there. 
This guide walks through our picks of 5 of the best travel cards available for Australians heading to Bali, with a look at their features, benefits and drawbacks.
5 best travel cards for Bali
Wise - our pick for travel debit card for Bali
With this card:
Convert Aussie dollars to Indonesian Rupiah (Bali's currency) at the mid-market exchange rate
It's very easy to set up and order
You can receive foreign currency into a multi-currency account linked to the card
You can transfer money to a bank account overseas
It's not all good news though
There is a 2% ATM withdrawal fee when you withdraw over $350 during a month
It takes 7-14 days for delivery
Click here to see the full list of cards and how Wise compares
What are different types of travel cards?
It can be tricky working out which is the best travel card to use in Bali, Indonesia.
The best card for you will depend on what you need it for. All your purchases? Emergency expenses?
We've listed what we think are three of the best travel cards you can use while you're in Bali.
They can be either prepaid, debit or credit cards designed specially for overseas use. You can use travel cards to make purchases online, in stores and to withdraw money at ATMs. There are 3 popular types:
Prepaid Travel Cards
Travel Debit Cards
Travel Credit Cards
Let's have a look at each one.
Debit Cards offer the convenience of a credit card, but work differently. They draw money directly from your bank account when you make a purchase. It's designed for everyday money transactions and means that you're not accumulating debt.
A debit card could make you stick to your travel budget, because you can't overdraw money from your account. And for daily purchases, we think a debit card can help you stick to your travel budget, because you can't overdraw money from your account.
Generally, we recommend having the combination of a travel debit and travel credit card for safety, flexibility and convenience on your trip.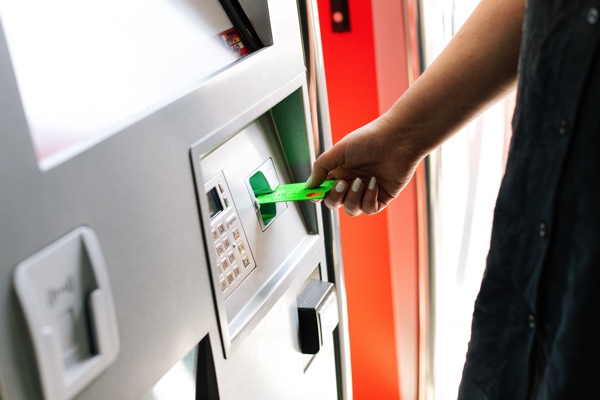 Wise - travel debit card for Bali
No annual fee, hidden transaction fees, exchange rate markups
No minimum balance requirements
Allows you to make payments and withdrawals wherever you are in the world in over 40 currencies
Local bank account details in Australia (AUD), the UK (GBP), the USA (USD), Europe (EUR) and New Zealand (NZD)
Only currently available in the US, UK, Europe, Australia, Singapore, Japan and New Zealand
It takes 7-14 business days to receive the card
Can't always access local technical support depending on where you are
Free cash withdrawals limited to under $350 every 30 days
Conclusion: The Wise card offers a flexible way to pay and make withdrawals in IDR. You can Exchange your AUD to rupiah in advance, or just let the card handle the conversion at the point of payment for extra convenience. Order your card for a low one time fee, and top up in AUD from your bank account or card, with no ongoing costs to worry about. Whenever you convert from one currency to another in your account, or to fund a card payment, you'll get the mid-market exchange rate, with low fees from 0.43%.
For prepaid cards, you're able to load the card with a set amount of money in the currencies you need. Ideally you do this before your trip, but often you can reload them as well.
Most prepaid travel cards allow for multiple currencies to be loaded onto the card. So it's important to know what currency you'll be using on your travels. Airlines also offer prepaid cards so the money you spend can earn you reward points.
With prepaid travel cards you need to be careful. They can have numerous fees and charges, which can make it more expensive than other options. But if you're organised and travelling to multiple cities a prepaid travel card is a good option.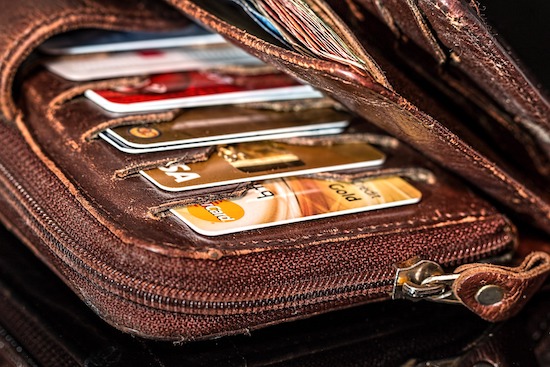 Revolut prepaid travel card for Bali
With this card:
No purchase fee, load fee, reload fee, exchange rate margin or minimum balance requirements
Unlike other Travel Cards, its free and easy to use the balance of your currency or convert it back to AUD

Mid-market exchange rate, they add a mark-up for currency conversion during weekends
It's not all good news though
For the free Standard account, there is a 2% ATM withdrawal fee when you withdraw over $350 during a month
The premium account costs $10.99 a month, which can really add up if you are not using it often
Click here to see the full list of cards and how Revolut compares
Very easy to use app
Free to set up
No hidden fees or exchange rate mark-ups (except on weekends)
You can use it to transfer money to a bank account overseas
Additional fees for using the card on a weekend
2% ATM fee once you withdraw more than $350 in any 30 day period
3-4 business days before you receive your card
Ongoing subscription fee for Premium and Metal cards
Conclusion: The Revolut prepaid travel card lets you pick the account and card type that suits your personal needs and preferences. Go for a Standard plan with no monthly fee to pay, or upgrade to one of the higher tier account options with ongoing costs, which unlock extra features and benefits. Whichever card you pick you can spend in 150+ countries and get some no fee ATM withdrawals and currency conversion which uses the mid-market rate. Fair usage fees apply once you've used your account plan no-fee limit for a particular transaction type, and it's worth knowing that you can't hold a balance in IDR, so while you can spend easily, you can't convert your AUD to rupiah in advance.
Travelex prepaid travel card for Bali
With this card:
Hold and exchange 10 major global currencies at a time (IDR not supported for holding)

Get your card in a Travelex store or order online to have it delivered to home

Travelex won't charge for ATM withdrawals or when you spend with your card

Get some free global wifi which you can use when you travel

Currency exchange offered at competitive rates
It's not all good news though:
Exchange rates may include a markup - a percentage fee added when you switch to or from a currency

10 AUD account closure fee may apply when you shut your account

Monthly inactivity fee of 4 AUD applies if you don't use your card for 12 months
Click here to see the full list of cards and how Travelex compares
Supports 10 major global currencies for holding and exchange

Get your card online or in person for extra convenience

No Travelex fee to spend or make an ATM withdrawal

Some fee free ways to top up your card balance are available
IDR is not supported for holding a balance

Exchange rates are likely to include a markup on the mid-market rate

Fees may apply when you buy or top up your card
Conclusion: The Travelex travel money card can be a convenient pick if you're in a hurry as you can walk into a Travelex store and get one in just a few minutes. Just take along a suitable ID document, to get your card and account before you travel. You'll be able to hold and exchange 10 major currencies, but unfortunately, rupiah is not supported for holding a balance. That means you can't buy them in advance to lock in a rate and set your travel budget. Instead, you'll need to add a balance in AUD and the card will convert at the Travelex exchange rate at the point of purchase - rates may include a markup.
Credit cards have obviously been around for a long time. But now there are specialised travel credit cards. Generally, these cards give you longer to pay back what you've spent but the interest rates after this time can be quite high.
The main advantage with credit cards are the reward points you get in return for your customer loyalty when you spend. But it only works if you pay off the balance in full each month.
Credit cards are great to use for car hire, restaurants and accommodation - larger expenses that are easier for you to pay back over time. Some services only take credit cards to hold purchases so they can definitely be handy while you're travelling.
28 Degrees travel credit card for Bali
The 28 Degrees Platinum Mastercard is our best value travel credit card. With this card:
There are no annual fees
No overseas purchase fee or currency conversion fee
You get 55 days interest free on purchases
Access to free 24/7 concierge service
Emergency card replacement worldwide
The 28 Degrees Platinum Mastercard has additional benefits including shoppers and repayments benefits cover.
Can have 9 additional cardholders
No overseas purchase fee, or currency conversion fee
No foreign transaction fee
Free Replacement Card
High interest rates after the initial 55 days
Minimum credit limit is $6,000
No introductory offers or rewards
Conclusion:If you're looking for a travel credit card with no annual fee the 28 Degrees Platinum may be a good fit, with no foreign transaction fee and no extra currency conversion charge. Instead your spending is simply converted back to AUD using the network rate to calculate your bill. Bear in mind that as with any credit card, interest and penalty fees may apply if you don't clear your bill on time, every time.
Bankwest Zero Platinum Mastercard
With this card:
No annual fee and no Bankwest foreign transaction fee to pay

Get some free international travel insurance as part of the package

New customer offers and benefits may be available

Instalment plans available to pay off purchases over several months

Interest and penalty fees may apply depending on how you use your card
It's not all good news though:
3% (minimum 4 AUD) cash advance fee when you use an ATM

Interest charges apply, which are higher for ATM withdrawals 

Some other fees may be applied, which are outside of Bankwest's control - such as ATM operator charges
No annual fee to pay

No Bankwest foreign transaction fee

Some complimentary travel insurance available for card holders

Can be used as a payment guarantee, such as when renting a car or checking into a hotel
Interest applies if you don't pay your bill in full every period

Cash advance fee of 3%, and a higher rate of interest compared to card spending
6,000 AUD minimum credit limit
Subject to eligibility requirements and credit checks
Conclusion: The Bankwest Zero Platinum Mastercard has no annual fee to pay, and no foreign transaction fee either. That can make it a good option if you'd prefer to spend using a credit card and then pay off your travel bills later. There's even a buy now, pay later which may let you split the costs of some eligible purchases into 4 payments with no extra interest to pay. Bear in mind that some fees and costs do apply to this card, particularly if you want to make ATM withdrawals, or if you'd prefer not to pay your bill off in full every month.
FAQ - 5 best travel cards for Bali
Which card is better to use in Bali?
The best card for Bali will depend on how you'll use it, and how you like to manage your money. Using a travel debit card or travel prepaid card from a service like Wise or Revolut can be a handy way to spend and make withdrawals overseas, offering security, flexibility and low costs. 
What's the best prepaid card to use in Bali?
There's no single best prepaid card for Bali, but picking one like the Wise card, which supports IDR for holding and exchange means you can lock in an exchange rate in advance. Alternatively, Revolut doesn't let you hold a balance in IDR but can still offer low overall costs and some currency exchange which uses the mid-market exchange rate.
Can I use my Australian debit card in Bali?
You can use your Australian debit card in Bali anywhere the network - often Visa or Mastercard - is supported. Bear in mind that you may need to tell your bank you're planning to travel, to avoid your card being frozen for security reasons. Double check if your debit card has a foreign transaction fee to pay - if it does, using a specialist travel card can mean you pay less overall when you spend in foreign currencies.
What is the best way to pay when travelling in Bali?
Having a selection of ways to pay whenever you travel is a good idea. You may choose to carry some local cash, some AUD for exchange, your Australian debit card and a specialist travel credit or debit card, for example. This should mean you're covered - even if you find a merchant which can't accept your preferred payment method.
Which debit card has no fees in Bali?
You've got a couple of different options here. A travel card from Wise lets you hold an IDR balance and spend it with no extra fee. Or, you could try the Revolut card which doesn't support holding IDR, but you may get no fee currency conversion to your plan limit. Each card has its own features and fees so you'll need to compare a few to decide which is best for your specific needs.
Is Visa or Mastercard better for Bali?
Both Visa and Mastercard are very widely accepted in Bali. Look out for the symbol displayed on ATMs or at payment terminals in stores.
Need to know more about travelling to Bali?