4 Best virtual debit cards for Australians [2023]
Virtual debit cards are becoming more common and popular, thanks to the convenience and security they offer. You'll be able to get a debit card for virtual use from a specialist provider, or in some cases from a regular bank.
The best virtual debit cards available in Australia right now are:
What is a virtual debit card?
A virtual debit card works much like a regular debit card - but instead of being a physical card, it exists only online and via your smartphone.
Virtual debit cards are often linked to smart online accounts which have their own features and selling points. For example, providers like Wise and Revolut - which we'll explore more later - offer multi-currency account access to spend with your virtual card in dozens of currencies with no foreign transaction fee.
You can usually generate virtual card details instantly and freeze or dispose of them just as easily. Card details are different to your regular, physical card, but linked to the same account. That's useful as an extra security measure when spending with new merchants - use your virtual card for a transaction and then block the card details afterwards, so you know they can't be stolen or used inappropriately.
Use your virtual debit card for online and in-app spending, or link it to a wallet like Google Pay or Apple Pay to spend in person when you're out and about.
Wise Virtual Debit Card - our pick for virtual debit card in Australia
If you love to shop online with international retailers, or travel frequently for business or pleasure, the Wise virtual debit card could be the one for you. Open a personal Wise account online or in the handy Wise app, and order a physical debit card for a one time fee of 10 AUD. You'll instantly be able to generate and use up to 3 virtual debit cards which are compatible with Apple Pay, Google Pay and other mobile wallets for contactless spending, as well as online and in-app payments.
So why's Wise the pick for international shoppers and travellers? Wise has the edge because you can hold 50+ currencies in your account, and switch between them with the mid-market rate whenever you need to. There's just a low, transparent fee from 0.41% to pay, with no ongoing costs or minimum balance.
It's free to spend any currency you hold, with no foreign transaction fee to worry about. And if you don't have the currency you need, let the card's auto convert feature take over and convert your funds for the lowest available fee. Easy.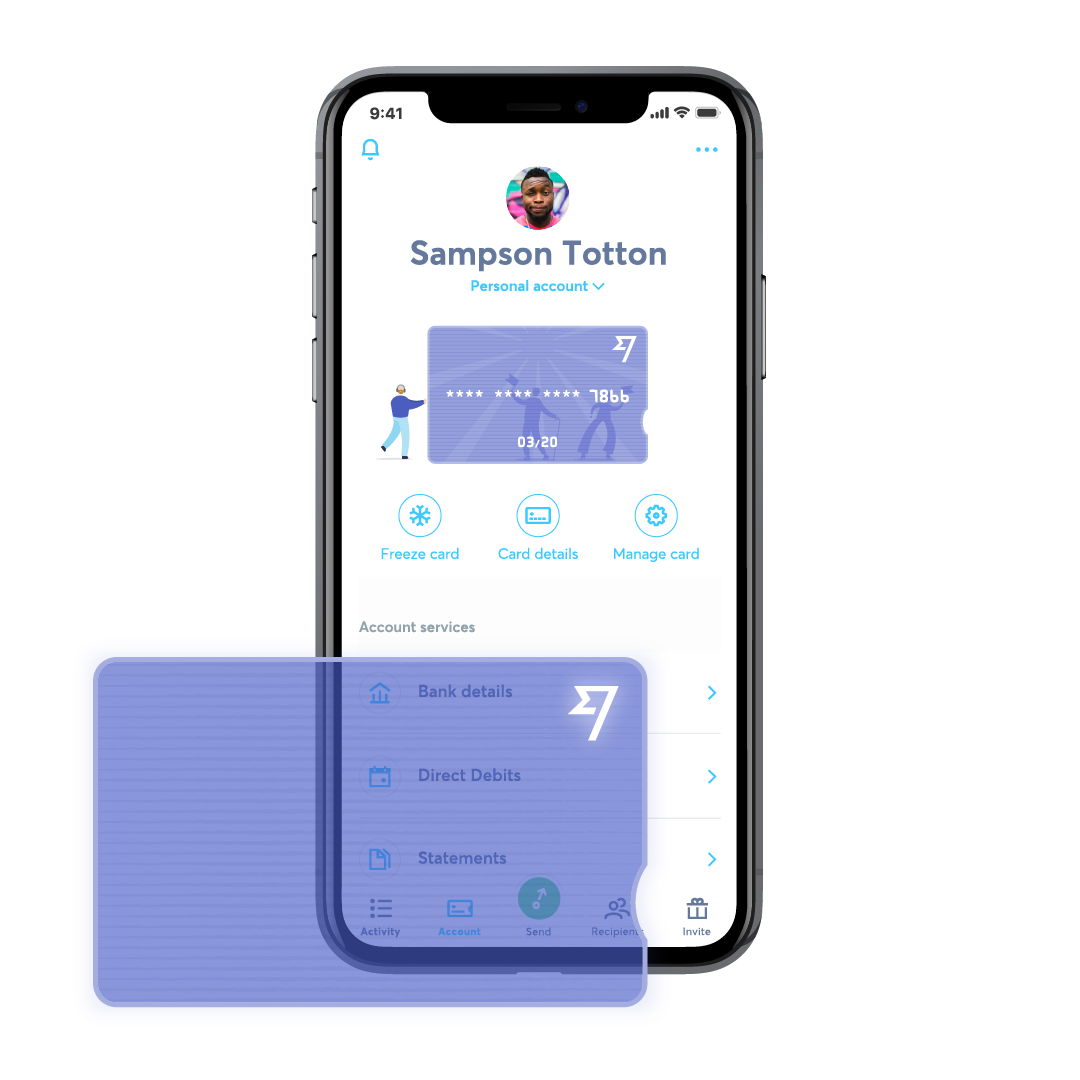 P&N Bank instant card
P&N Bank has a range of everyday banking accounts which have no monthly charges, and which come with linked physical and virtual cards. That means that when you sign up for an eligible P&N Bank account you can instantly generate a virtual Visa card for spending online, and which is compatible with popular mobile wallets for in person, contactless transactions.
The costs of using a virtual debit card with P&N will depend a little on the account you choose in the first place. Some P&N accounts come with fee free transactions, including non-standard transactions, which can be really handy to keep costs down.
It's worth being aware though, that if you use your physical or virtual debit card abroad, you're likely to pay a 3% foreign transaction fee, plus any charges levied by out of network ATMs. You'll also need to keep P&N informed about your travel plans as their anti-fraud measures may otherwise mean your card is blocked for security reasons.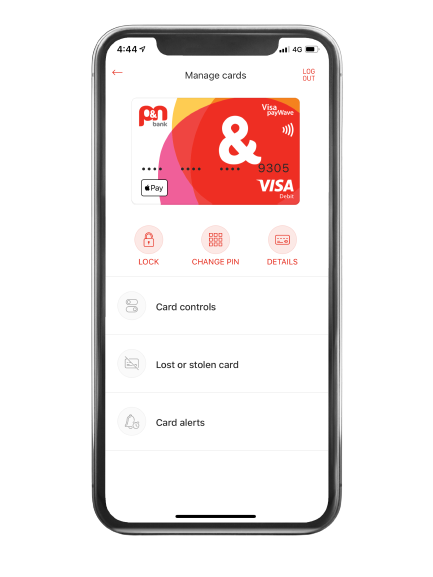 Revolut Virtual Debit Card
Open a Revolut account for free online, or upgrade to a fee paying account for more features. Monthly charges are up to 24.99 AUD, with extra benefits and fee free transactions included in the price.
As soon as you sign up for a Revolut account you can generate up to 20 virtual cards, and one disposable virtual card at any one time. Disposable cards are designed to be used for a single transaction only, after which they'll automatically stop working and be replaced the next time you need one.
All Revolut accounts offer some fee free currency exchange during trading hours (Monday to Friday). You may find there's a cap to how much you can exchange depending on your account type, but this can help cut the costs when you spend internationally with your Revolut instant virtual debit card. Accounts also come with options for investing, budgeting, and trading cryptocurrencies.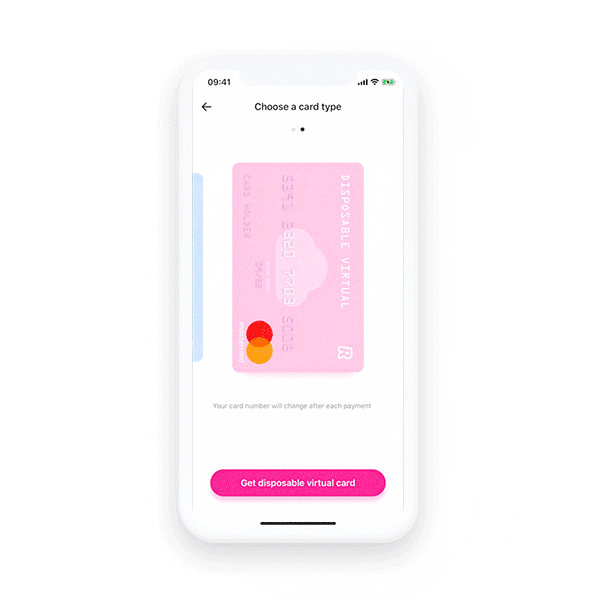 Airwallex
If you're looking for virtual cards for your business - or virtual expense cards for employees - Airwallex may suit your needs.
With an Airwallex account you can generate free company cards, or access employee expense cards for 9 AUD per employee per month. Cards can be used online or with popular mobile wallets, and can help you track and manage company expenses more easily. Issue expense cards to help you reconcile costs, and cut down the admin time involved in managing expense accounts.
This in-depth review of Airwallex sets out the additional features you can expect by opening an Airwallex account.
Airwallex international card spending will incur a small currency exchange fee of 0.3% or 0.6% in most cases, which is set according to the currency you're spending in.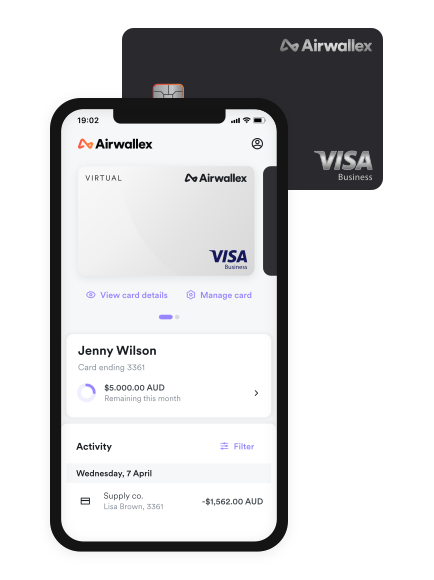 Frequently Asked Questions
Can I use a virtual debit card at an ATM?
No, 99% of the time you can only use virtual cards to make card payments online and in person via mobile wallets. However, some countries are moving towards cardless ATMs which can be used with virtual cards - so keep an eye out for more developments on that front.
Why are virtual cards safer than physical cards?
When you spend in person with a virtual card you don't need to hand over your physical card - just tap and go with your phone. That means your virtual card is never out of your sight and can't be lost or stolen in the same way a physical card can. Virtual card details aren't the same as your primary card details, adding another layer of security. Finally, you also have the option to freeze or dispose of virtual card details instantly, so you can make a one time transaction confident your details can't be misused.