How to Open a Bank Account Online in New Zealand from Australia
Opening a bank account in New Zealand is easy if you know the right things to do. This guide has all the necessary information to open your bank account.
Are you an Aussie planning to work or travel to New Zealand and need to set up a bank account? Or are you a Kiwi looking to planning to work or travel to Australia and need to set up a bank account? We have you both covered. All the information you need to manage your money in this easy to read article.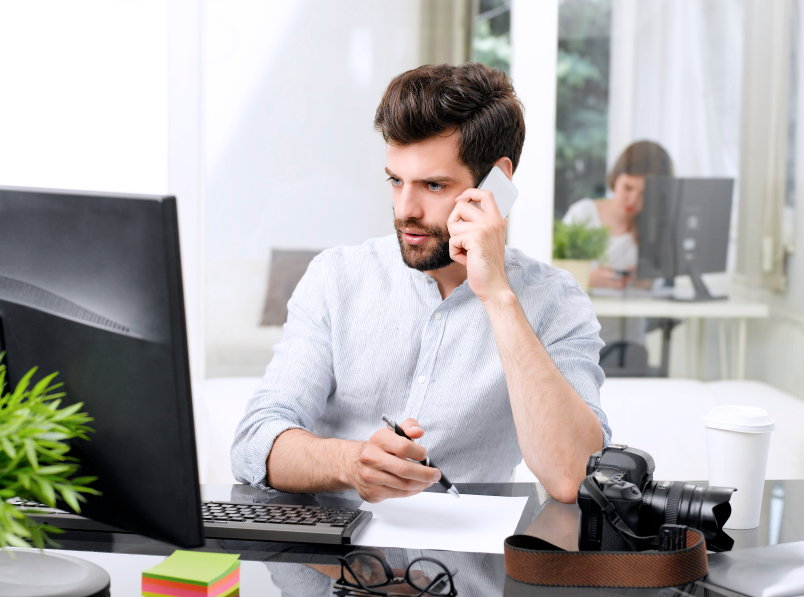 What you will need to open an account online with a New Zealand bank from Australia
New Zealand banks make it fairly simple and easy to open an account from Australia. It can be even easier if you use a New Zealand bank that has partners in Australia.
Here's what you will generally need to open an account.
Identification: different banks require different types of ID. You will always need at least one from of photo ID like a Passport or drivers license.
Address: you will need an address where you can receive mail in New Zealand.
Visa: you will generally need a work or resident visa to open a New Zealand bank account online from Australia.
IRD Number: this is a tax number assigned to you by New Zealand Inland Revenue Department. It designates you in the tax system. You will sometimes need it when applying for a bank account. You can apply for an New Zealand IRD number even if you're not currently living in the country.
Money to deposit: you will need to deposit a minimum amount in the new account, this varies from bank to bank. There can also be different timelines for how quickly you need to do this.
Remember, that when it comes to transferring money to your new account in New Zealand, your bank or PayPal may not be the best option. Instead, we suggest using a specialist money transfer company, and you can compare your options here.
What you will get with a New Zealand bank account
The New Zealand banks provide you with several services once you have opened an account.
Online access to your account to make and receive payments and setup direct debits.
A debit card for making payments directly from your bank account. This is how you'll make payments majority of the time in NZ.
Access to a nationwide network of ATMs.
Specialised accounts for both students and businesses.
Getting a New Zealand address
Note that typically the document will need to have a New Zealand address on it to be accepted as your proof of address. If you're not already in New Zealand, this can be a challenge. Here are some ideas on how to meet this requirement:
Go to your Australian bank and before you leave to travel to New Zealand, ask them to change your address to your New Zealand one, then get a bank statement.
If you will be studying in New Zealand and know what your address will be, find out if your university can send you a letter confirming the address.
If you will be in New Zealand to work, see if your employer will send you a letter or employment contract with your new address.
Alternative - the Wise multi-currency account
It's always handy to have another source of money, especially when you move to another country. An alternative you could use is the multi-currency account from Wise. It essentially allows you to have your own local bank account in a foreign country. Lastly it is significantly easier than setting up an account online with an Australian bank.
To read our full review of the Borderless Account, click here or watch the following video.
Learn More About the Wise Account
How to open an Australian bank account online in a foreign country
This is a really important part of opening a bank account online in Australia - actually knowing how to do it.
The requirements, eligibility and information you will need all depends on the bank but here are some general things to keep in mind;
If you're opening the account before you arrive in Australia, you can usually do so within 3 to 12 months before you arrive.
Most banks require you to be at least 18 years of age. Westpac and Commonwealth can let younger customers apply.
You may need to know your exact arrival and departure date.
To open the account, the best place to start is the website of the bank you've chosen. From there you will be able to fill in the details they need. If you're more comfortable doing it over the phone, most banks will also have contact numbers. Just make sure you're calling within Australian business hours.
Opening a bank account in Australia from New Zealand
Many New Zealanders make the move to Australia each year, and vice versa. The great news is, opening a bank account online in Australia from New Zealand is relatively easy. Because there isn't a huge time difference it becomes easier if you'd prefer to do it over the phone too. In addition to this, some banks work out of both New Zealand and Australia. For example, ANZ bank.
Before you leave New Zealand it's a good idea to check that the name on your passport matches your other forms of identification. This way you won't have any issues when you get to Australia and need to confirm your identity at the bank.
Types of bank accounts in Australia
When it comes to opening a bank account online in Australia, there are three main options.
Everyday spending account
This is the standing type of account you would open. It is generally where you would receive your pay while you're in Australia and where your everyday purchases would be taken out from. A debit card can be attached to this type of account which makes withdrawing money and making purchases easy.
Credit account
It is usually quite difficult to apply for a credit card before you are in Australia. This is because you will most likely need to be able to prove you're earning an income in Australia to do so. If you would like to have a credit card, you may have to wait until you have a few months of pay checks. This way the bank can see that you'll be able to pay it off.
Savings account
You may be able to open one of these when you open your normal spending account. It can be handy if you want to keep some money aside and if you want to earn some interest on the money you're holding in your account.
Australia and New Zealand Banking Group (ANZ Bank)
This first New Zealand bank we'll look at is ANZ. ANZ lets you easily open a bank account from overseas and they offer a migrant banking package to make it easier to do so. You can also talk to someone over the phone who can guide you through the process.
When opening an ANZ account before arriving in New Zealand, you will need to provide a copy of your passport and proof of address as proof of identification. They cannot accept a PO Box number as your address.
When you arrive in New Zealand, simply visit the designated branch with your passport, account details and proof of address. When you do this, ANZ will activate your account so you can withdraw cash, pay bills, transfer money, and more.
Bank of New Zealand (BNZ)
The second bank in New Zealand we'll discuss is BNZ. You can also open an account with BNZ from overseas. Making the application through their Migrant Banking Service is quite simple. In order to be eligible though you do need to be at least 16 years of age, yet to arrive in New Zealand, or have been there for fewer than 6 weeks.
While you can open an account online from Australia, it won't actually be activated until you arrive in New Zealand and visit a BNZ branch. You will need to complete some identification checks for the activation to occur. Once this is all done you'll receive your debit card, be able to deposit funds and start spending money in New Zealand.
Westpac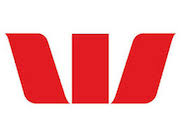 The third bank we'll look at also has branches in both Australia and New Zealand. Westpac lets you open a bank account in New Zealand from overseas. This is because you can easily apply online, and when you arrive in New Zealand you can visit a local branch and get your account activated. They also provide a telephone service on +64 9 348 9311 so you can give someone a call and get your questions answered.
You will not have full access to your Westpac account from overseas. You cannot make withdrawals until you arrive in New Zealand and visit a Westpac branch to verify your address and identity. But once this is done you will receive your debit card and can begin making purchases.
Auckland Savings Bank (ASB)
Our final bank is the Auckland Savings Bank, or ASB. They are owned by the Commonwealth Bank in Australia. ASB, like the other banks, lets you easily open an account with them from overseas. They also provide relocation specialists to make it easy to open and fund your account. It's important to know that you won't be able to withdraw money or make payments until you visit a branch and verify your identity. You will need to do this within 28 days of opening your account so don't open it too soon before you intend to leave Australia.
If you do bank with one of their partners, like CommBank in Australia, it can make the process even easier. You will still need to provide identity documents but the process can be even smoother.
Summary
If you do your research and have all the information you need, it's fairly easy to open a bank account in New Zealand from Australia. It's just important to find an account that best suits your needs. When it comes to transferring money from your bank account to your new New Zealand bank account, remember that using a money transfer service is usually the cheapest way to go.
To compare your options you can head to our money transfer comparison table where you can find the best rates and fees for your transfer.