How to Receive Money From Overseas Using The National Australia Bank
Sending and receiving overseas payments can sometimes give you a headache. By the end of this article you should have a much better idea of how to receive an international money transfer with NAB.
You can send money overseas using the National Australia Bank (NAB), but did you know you can also receive international payments with them?
Here's our simple guide on exactly how to receive money from overseas using the National Australia Bank. We will give you an overview of the process for receiving currency with NAB, how long it takes, how much it costs and how it all works.


How to receive money from overseas using The National Australia Bank
Firstly, let's break the process down into three steps.
Firstly, review your bank account and get the necessary details. There are a number of things you will need in order to receive money with NAB.
Provide the person who is sending you money with the following information:

The full bank name. National Australia Bank.
The account number and BSB.
Your account name.
Your residential address that's listed on the account.
NAB SWIFT code or BIC code. This is NATAAU3303M.
The bank's full beneficiary bank name. This is the National Australia Bank of Australia.
Later in the article there is more detail about how to structure the BSB, Account Number and SWIFT or BIC code.

Once you have provided your sender all of these details, they can then use their bank or a dedicated currency provider to send you the money.
It is important to note you need an NAB account to get started.
You need to be a customer of NAB to receive money through their services. You can apply for an NAB account online or visit a local branch.
Compare cheaper ways to receive money from overseas
The best deal for you
Read Review

Total (AUD)

$13,902.57

Exchange Rate

1.3966

Transfer Fees

$45.42

Transfer Time

1-2 Days

Learn More

Total (AUD)

$13,902.57

Rate Updated less than 3 mins ago

So, sending 10,000 USD to Australia comes to $13,902.57 including $45.42 in fees

GO TO SITE

So, sending 10,000 USD to Australia comes to $13,902.57 including $45.42 in fees

About TransferWise

Transparency and an easy online experience are the 2 things that set TransferWise apart from the banks and other money transfer companies. If you prefer to bank online, you'll like TransferWise. Setting up an account and making a transfer is very easy. They are also very clear on the exchange rate and fees you'll pay before you make a transfer.

Click here for the full review

Pros

Clear and transparent exchange rates fees
The online experience is first class
Like the banks, they are regulated by ASIC and registered with AFSL
Constantly bringing out new innovative products

Cons

There are currently a number of global currencies they do not currently support
Limited support based in Australia
Percentage based fee can add up on very large transfers
More trusted money transfer options
Provider

Exchange Rate

Transfer Fees

Transfer Time

Total (AUD)

Rate Updated

less than 3 mins ago

Read Review

Total (AUD)

$13,898.96

$3.61 more expensive

Exchange Rate

1.3899

Transfer Fees

$0.00

Transfer Time

2-3 Days

Get discounted rate

$13,898.96

$3.61 more expensive

GO TO SITE

So, sending 10,000 USD to Australia comes to $13,898.96 with no fees.

About XE

XE is a well known and trusted name in the money transfer industry. With over twenty years experience, they now help 33,000 people and 2,000 businesses make transfers each year. Over 60 currencies can be transferred with XE and they pride themselves on the free tools and transparent rates they offer.

Click here to read the full review

Pros

Well known and trusted brand.
Very informative website. Extensive information on currency and money transfers.
XE App is available on both iOS and Android. It allows you to see the interbank rate for over 100 currencies.
XE themselves charge no fees for international money transfers.
Offers support for both individuals and businesses when it comes to international money transfers.

Cons

Cannot pay via cash or cheque. Must pay via bank transfer, BPay is also accepted in Australia.
Maximum transfer amount is $500,000USD.
While XE compares more than 100 currencies, there are only 60 that are available for money transfers.

Read Review

Total (AUD)

$13,896.17

$6.40 more expensive

Exchange Rate

1.3896

Transfer Fees

$0.00

Transfer Time

2-3 Days

Get discounted rate

$13,896.17

$6.40 more expensive

GO TO SITE

So, sending 10,000 USD to Australia comes to $13,896.17 with no fees.

About TorFX

TorFX are particularly good taking care of customers over the phone but using their website isn't the easiest to use. They don't charge a flat fee which is great but it's important to consider their exchange rates. While, they don't offer fantastic rates for small amounts under $2000 , TorFX offer exceptionally good exchange rates for larger transfers to the UK, New Zealand, South Africa and Europe.

Pros

No transfer fees
Highly competitive exchange rates
Secure transfers with authorised
Assigned account manager
24 / 7 Assistance
Available range of transfer options

Cons

Limited exotic currencies available
Exchange rates on small transfers aren't great
Website experience could be better

Read Review

Total (AUD)

$13,882.20

$20.37 more expensive

Exchange Rate

1.3882

Transfer Fees

$0.00

Transfer Time

2-3 Days

Get discounted rate

$13,882.20

$20.37 more expensive

GO TO SITE

So, sending 10,000 USD to Australia comes to $13,882.20 with no fees.

About World First

World First was founded in 2004 in the UK and has grown rapidly with offices now in the U.S., Canada and throughout Asia. They consistently receive strong customer reviews and in a recent study, 98% of their clients said they would use them again.World First have a strong online offering, particular for businesses selling online. They do provide local support as well with offices in Sydney.

Click here to read the full review

Pros

No fees and great exchange rates
Safe and secure transfers
Regulated by ASIC and registered with AFSL
Great for personal and business payments

Cons

Does not accept BPAY, credit card, cheque or cash
Limited currencies available

Read Review

Total (AUD)

$13,760.12

$142.45 more expensive

Exchange Rate

1.3767

Transfer Fees

$5.00

Transfer Time

1-3 Days

Get discounted rate

$13,760.12

$142.45 more expensive

GO TO SITE

So, sending 10,000 USD to Australia comes to $13,760.12 including $5.00 in fees

About OFX

OFX (formally known as Ozforex) is the largest Australian owned money transfer company. It launched in 1998 and grew rapidly until finally listing on the Australian Stock Exchange in 2013. OFX excels in 2 areas – Online experience and customer service. The company was born online and continues to develop easy, intuitive products. While OFX customers do most of their transactions online, they are backed up with exceptional customer service.

Pros

Better exchange rates compared to banks
Highly safe and secure transfers
1 - 2 days delivery times for most countries
Quick response time
Fantastic customer service

Cons

Credit cards, cheques and cash are not accepted
Transfers to Thailand can take up to 4 days
Fees for transfers smaller transfers

Take into account that we have not compared absolutely every bank and company in Australia. We compare the large, safe and reputable banks and foreign exchange companies that we have already researched, tested and approved. We also may receive a referral fee if you choose one of these banks or companies, but that wont affect the exchange rates or fees you get.
The benefits of receiving money internationally with NAB
Very convenient if you already have a NAB bank account.
It's a relatively simple and straightforward process.
You can receive money from most countries around the world.
How long it typically takes
This depends on the country you're receiving money from, the currency exchange provider the sender is using, and the currency you're exchanging from. Normally, funds will be deposited into your bank account within two working days.
NAB fees for receiving money from overseas
One of the most important things you need to know, is how much the process is going to set you back. Below, we've looked at how much it costs to receive money from abroad with NAB:
Transfers to an NAB account can cost up to $15.
Deposits to a non-NAB account with NAB acting as intermediary can cost up to $30.
Transfers of overseas currency received by NAB and transferred to another bank can cost up to $35.
Documentary payment orders and telegraphic transfers can cost up to 0.2% of the remittance amount. This is with a minimum of $30 and a maximum of $600.
The fee for processing an international money transfer is usually deducted from the amount paid. This fee can differ depending on the currency of the transfer.
Overseas parties sending payments to NAB may charge a commission. NAB themselves include these commissions in their fees.
In some cases, the sender may tell NAB to charge fees to them instead of the recipient. In those cases, NAB will not charge you and may charge the sending bank a higher amount.
You must also be aware of the overseas providers' sending fees and bank fees. International money transfers sent from an overseas bank or currency exchange provider may be subject to commissions, fees and other charges. These are typically deducted before the money is sent to you, but it's still important to be aware.
You can find more details on NAB personal banking and international trade pages.
Cheaper alternatives to receiving money internationally with National Australia Bank
If you already bank with NAB, then using them to receive money from overseas is the easiest option – but it may not be the cheapest.
To work out if you can save any money by using a money transfer company instead of NAB, compare the exchange rates and fees at NAB to your other options.
What if you don't want to convert the money into Australian Dollars?
You may want to keep the money in a foreign currency instead of converting into Australian Dollars straight away. In this case, you can either use a foreign currency account with NAB or a TransferWise Borderless Account. Both have their pros, cons, costs and benefits so we recommend you read up on your options before making a decision.
Related link: TransferWise Borderless Account review
Related link: Foreign currency accounts: explained and compared
Additional information for receiving money with NAB
There are a lot of numbers and information you hear about when it comes to international money transfers. Below, are some extra details you might need to receive money and the things you don't.
NAB IBAN number
IBAN is an account format used by European banks. Australian banks do not use this format and an IBAN is not required to send money to an NAB bank account in Australia. Other parties with an IBAN field on their overseas payment form can simply leave this field blank.
NAB routing number
If the other party requests a National Clearing Code, Routing Number, BSB Number or Sort Code, you should use the first six digits (bank and branch codes) of your account number. This should be from the account you wish to receive the payment into. For example, if the account number is 01-0123-0123456-00 use 010123.
NAB international SWIFT code
When making a transfer to NAB from overseas you will most likely need NAB's Swift Code. A swift code is can also be known as a NAB's BIC Code (Bank Identifying Code) or Bank Code. NAB's Swift code is NATAAU3303M.
NAB address for international transfers
When it comes to filling in the address of your bank, you will simply need to use the address of your local branch. Or the branch that you most frequently visit. If you do all of your banking online, you can simply search for the closest one on Google. When asked what the beneficiary bank is, fill in the details you see below.
National Australia Bank. 
NAB account number details
The way you provide your account number will depend on the type of account you are receiving the funds to. This means the NAB account number format and length depend on whether it is a domestic account (a normal, everyday Australian Dollar account) or a foreign currency account you are holding with NAB.
Notes on international bank drafts or cheques
International bank cheques or drafts can be deposited into an NAB account. It can be a lengthy process. If it is in a foreign currency it will take longer to process as it will need to be returned to the country of origin for clearing. Additionally, the fees associated with these types of payments are very high. This means that we would never suggest using international bank drafts or cheques. It would be better to request a different payment method from your sender.
Currency exchange rates
The rates the sender gets for transferring currency to you will depend on the bank, money transfer provider or other service they are using.
Ask your sender to tell you the details of their provider so you can check their rates.
Note that exchange rates and fees charged by banks are often higher than your sender could get with a dedicated money transfer provider. If they are using their own bank, you could always suggest looking into a specialist money transfer provider instead.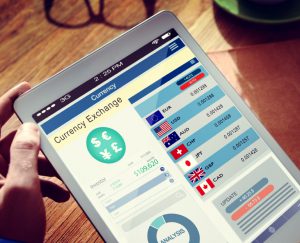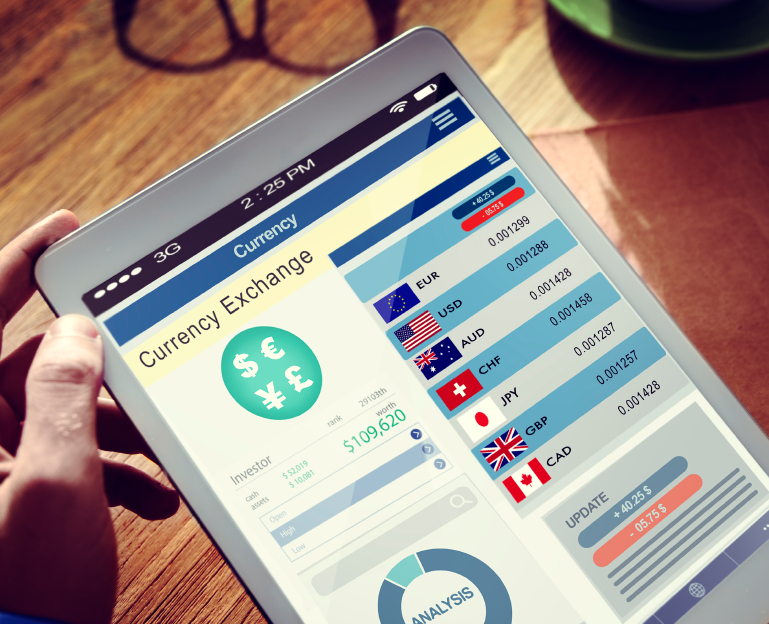 Further NAB information from The Currency Shop
We have other content with more information about NAB and the services they offer. You can browse some of it below.
NAB disclaimers
NAB does not check payment details.
If payment details are incorrect it may result in an unsuccessful transfer or the wrong account receiving funds. It is pivotal that you provide the correct details to the person making the payment. This will save time for both parties and ensure you receive your payment without any issues.
Before your sender uses a bank to send your money overseas
If you want to get the most value out of your currency exchange, consider asking the sender to use a dedicated currency exchange or money transfer service. Sending you money using their bank can be expensive. Your sender will pay higher fees and get a worse exchange rate than using a dedicated money transfer specialist, meaning you get less money as a result.
These specialist currency providers are fast and easy to use, offer excellent exchange rates and have low or non-existent fees, so your money goes further.
If your sender uses a dedicated money transfer service like WorldFirst, TransferWise, OFX, HiFX or another dedicated currency exchange provider, they could save you hundreds of dollars on a transaction. To see how much they could save, get them to take a look at our free online comparison tool.
Summary
And that's it! That is everything you need to know about receiving your money from overseas using NAB. Here at The Currency Shop, we want to give you the right information to help you and the sender save money and help you make an informed choice for all your currency exchange needs.
The next time you or someone else needs to send money internationally, check how much you can save using our money transfer comparison tool. If you've still got questions we're here to help, so feel free to give us a call on 1800 004 930.