3 Things You Need to Know About Receiving Money from Overseas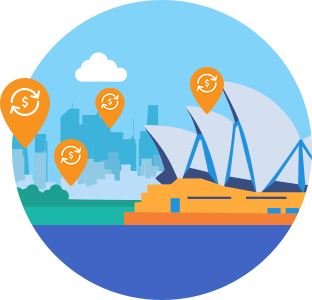 Receiving money in Australia from a person overseas is straightforward with an international money transfer.
This guide tells you how to receive money from overseas, including: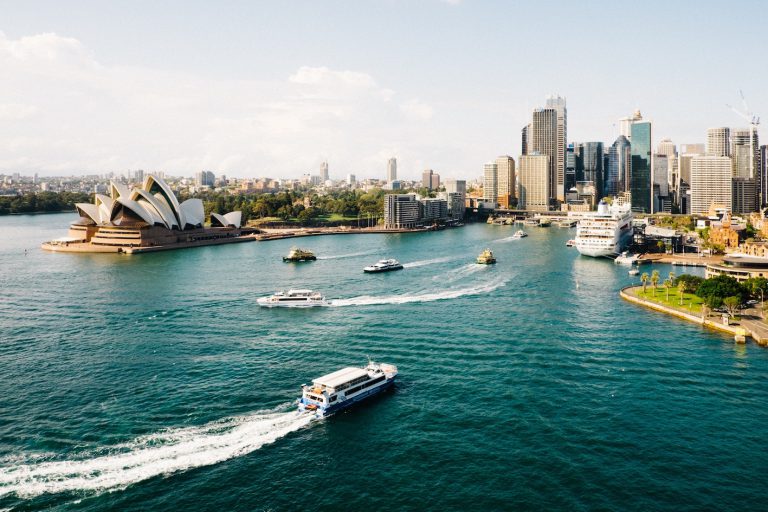 How to receive money from overseas
Before you receive money from your sender overseas, you should figure out:
how will the money be sent to you?
how much money will be sent?
what currency?
who will cover the costs of the money transfer?
Once you know these answers and your sender is ready to make the international payment, your sender will need certain details depending on how they're doing the transfer. There are generally 4 ways you can receive money.
We summarise how to receive your money and how long it takes using each option:
1. Bank-to-bank transfers: receiving money in your bank account
This is the most common method for receiving money in Australia and involves your sender's bank overseas to transfer the funds to your bank account in Australia. It is also referred to as a telegraphic transfer or a wire transfer. The money may go through an intermediary bank before landing in your account. Most bank transfers take about 3-5 business days.
To speed up the process, you need to give your sender the following bank details, account details and personal details including:
Your Bank details
Bank's name
BIC/SWIFT Code (not IBAN)
Branch address
Account details
BSB number
Account number
Account name (full name without initials)
Personal details
Your full name without initials
Your street address (can't be a post office box)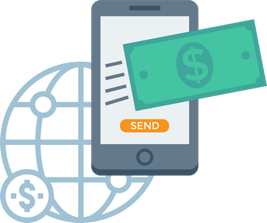 Here is a summary of details required for Australia's major banks:
| | | |
| --- | --- | --- |
| Bank Name | SWIFT / BIC Code | Branch Address Locator |
| Commonwealth Bank of Australia | CTBAAU2S | CBA Branch |
| Westpac Bank | WPACAU2S | Westpac Branch |
| ANZ Bank New Zealand Limited | ANZBNZ22 | ANZ Branch |
| National Australia Bank | NATAAU3303M | NAB Branch |
Banks have a variety of ways for you to receive money. Including a mixture of payment systems and payment types and receiving fees. That's why we've put together these detailed step-by-step guides on how to receive money in Australia for the 'Big 4' banks:
2. Online transfers: receive money from overseas online
You may be using an online money transfer specialist like Wise or WorldFirst to receive money from your sender.
This is often the cheapest and fastest way to receive money; most of the time it's free to receive money with an online company.
Online money transfers take between 1-3 business days for the money to arrive.
Just like banks, every money transfer provider is different. There are a variety of ways to receive money internationally and money transfer companies have a mixture of payment systems and payment types. Check out the following popular companies for detailed step-by-step guides on how to receive money in Australia from overseas: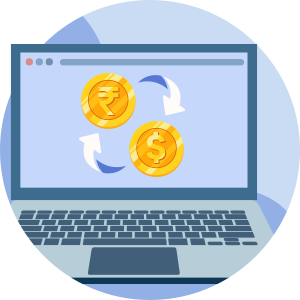 3. Cash pick-up - receiving cash from overseas
Western Union or MoneyGram are the most popular ways to receive cash in Australia, but they are also a more expensive option. Your sender arranges for you to physically collect cash at a store, agent or third-party outlet like Australia Post or 7-Eleven. This means you need to find a store nearby to pick up the money. On the plus-side, usually the cash is available instantly.
The good thing about it is that you don't have to set up a special account to receive the money, but you still need the following information:
Payment reference number
Personal identification like your birth certificate, driver's licence or passport
In Australia, you have to complete a form with details about the cash transfer. The Australian government has made this mandatory to prevent money laundering.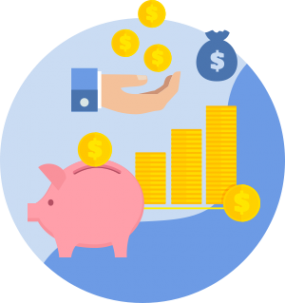 4. PayPal - receiving money into your account
PayPal has been around for a long time and is a trusted brand. It's a very convenient way to receive money, especially for smaller transfers. However, it can be pricey. PayPal charges extra fees for you to receive the money.
What you do get is convenience and speed. It only takes 2-3 business days for the money to reach your PayPal account.

Anyone can send money to your PayPal account. Even if your sender doesn't have an account, they can pay for the transfer using a credit card or debit card. To make it cheaper, you and your sender should set up accounts. Once that's done, give your sender your email address and they can send you your money. You'll get confirmation once the money arrives in your account.
Learn more about PayPal and international money transfers.
Getting more money in Australia
We said earlier that you can get more money transferred to your Australian bank account, but first you need to know what the costs of the international transfer are and why you get charged. We've broken the costs down into two parts - foreign exchange rates and fees. Let's start with exchange rates.
Foreign exchange rates
Exchange rates apply to you if you're receiving a different currency from your sender. For example, if your parents live in England and send you some British Pounds (GBP), but you want to receive the money in Australian dollars (AUD), there may be an automatic conversion fee. In other words, if there is a need to convert currency, there may be a fee for that service.
It's important to get the best possible currency exchange rate for receiving your money. There are several ways you can manage this including:
Take into account the exchange rate before you agree on the amount your sender will transfer to you
Convince your sender to transfer money with a company that provides the best exchange rates and fee-free international money transfers
Agree with your sender that they pay all the costs for the money transfer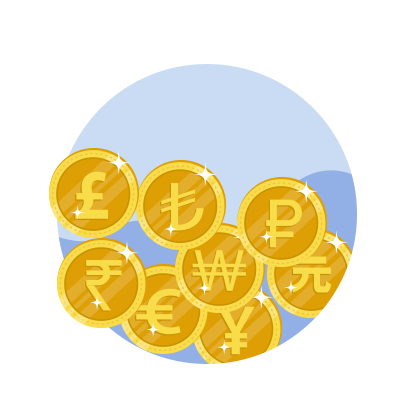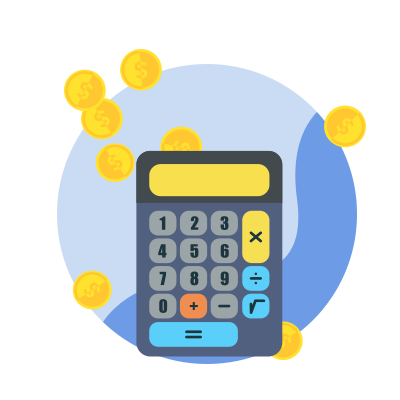 Fees
If you've taken into account exchange rates and the amount you have in your account is less than you calculated, you've been charged a transfer fee for receiving your money. Altogether, there are 3 fees that may be charged for an international money transfer including:
Sending bank transfer fees - your sender's bank may charge your sender for the transfer or pass this cost to your bank
Intermediary bank (middleman) fees - some banks pass this fee on to their customers
Receiving bank fees - banks may charge you a processing fee, which is deducted from the amount paid
Unfortunately, when you receive money from overseas the fees aren't always transparent. A lot depends on your bank's relationship with your sender's money transfer provider, which you can't possibly know. There isn't much you can do to reduce receiving fees with your bank.
Here's what you can do:
If your sender wants to compare online money transfer providers, you might not have to pay any receiving fees and they can benefit from better exchange rates
Alternatively, you could negotiate with your sender to pay the 'correspondent fee' so they pay all the costs for the money transfer
Best options for receiving money faster
Some of the companies we trust for super-fast money transfers are:
Wise for online
One of the fastest-growing money transfer service, Wise is known for their low costs and speedy currency exchange. They'll display the time it takes for the transfer and you can speed that up depending on how your sender pays.
WorldRemit for cash pick-up
There are 3 ways to receive cash in Australia - Western Union, MoneyGram or WorldRemit. WorldRemit is the cheapest option and their website is easy to use. They always display the expected delivery time. If you want transparency, choose WorldRemit.
Our FAQs for international money transfers, answered
Your currency knowledge centre
5 Cheaper Ways to Transfer Money Overseas
Using a bank is one of the easiest ways of transferring money overseas, but can also be the most costly. There are alternatives that can make the whole process cheaper.
International Money Transfer Comparison and Reviews
Find the best international money transfer exchange rates to send money overseas from Australia. Compare the rates and fees from leading banks and money transfer services.
The Best Way to Transfer Money May Not Be What You Think
Despite popular belief, banks aren't the best way to transfer money overseas from Australia. So, what is the cheapest, fastest, easiest and safest way?