How to Safely Receive Money from Overseas to Australia: A Full Guide and Options [2023]
If you need to receive a payment to Australia from abroad you'll be glad to hear that there are several different ways to get your money safely. The most common ways to receive money from overseas include:
Having the money deposited right into your regular bank account
Collecting the payment in cash at a specialist international payment provider near you
Open a account with a money transfer specialist that offers multi currency accounts
Each of these options has its own advantages and disadvantages – both for the sender and the recipient. We'll take a look at each in turn in just a moment so you can decide which is best for you. You can then talk to your sender to agree how best to get the money to you safely, with low fees and the best available exchange rates.
Best ways to receive money from overseas
Lucky you, someone is sending you money from overseas. The question is, how exactly do you receive the money, especially if they're sending it in a different currency? You've got a few options, so we'll break them down so you can decide the best way to get your cash.
The best way to receive money from overseas will depend on the amount of money you receive and how the sender decides to send your money to you. Sending money through a regular bank can be pretty easy, but doesn't always present the best value on either fees or exchange rates. Fortunately, your sender isn't limited to just sending money through their bank, so you might want to suggest alternatives to them.
Learn more about Wise
Information to give the sender to receive money from abroad
To make sure your money arrives safely you'll need to give the person sending your money some key information. If you're having your payment deposited into your bank account you'll need to give your sender:
Your full name and address as shown on your bank account
The name and address of your bank, and its BIC/SWIFT code
Your account number and BSB code
A reference or message to include on the transfer to help you identify it
If you're collecting your payment in cash you'll need to give your sender:
Your full name as shown on your government issued ID document
If you're having your money deposited into your mobile wallet the details you need to give may vary depending on your wallet type. You can receive a payment to a mobile wallet like PayPal with just your email or phone number, for example.
1. Specialist International Money Transfer Service
A specialist money transfer service is a business designed specifically to help people send money overseas, which may be able to offer lower fees and better exchange rates than banks. There are plenty of great money transfer providers out there, and it's quick and easy for the sender to sign up. Providers like Wise, XE, WorldRemit and OFX can all be good options, depending on how much you're receiving.
Wise – fast international payments which use the real exchange rate
Wise is a specialist in international transfers to bank accounts. You can send payments to 80+ countries online and using the Wise app, with the real mid-market exchange rate and low, transparent fees. Wise international money transfers can arrive instantly, with the vast majority landing within 24 hours.
Learn more about Wise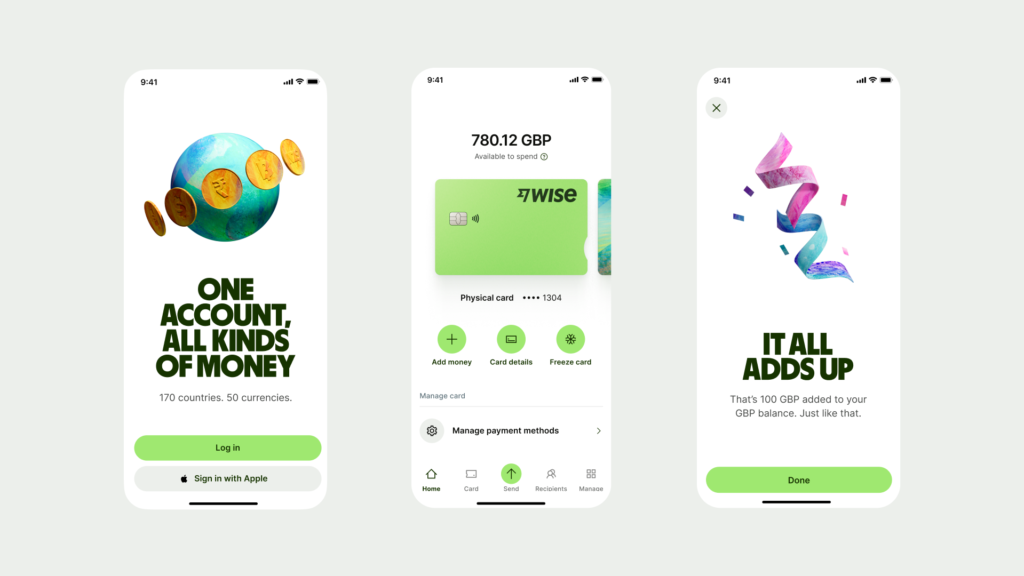 Go to site
OFX – specialist foreign exchange provider with personalised services
If your sender wants to be talked through their options for sending you money, one good option could be OFX. OFX is highly rated by customers, thanks to a solid range of customer service support options, including a 24/7 phone line. OFX international payments may come with a better exchange rate than the banks and most transfers will be with the recipient in one to two business days.

Go to OFX
WorldRemit – low fees and broad coverage
WorldRemit has a handy online calculator so your sender will know exactly how much the transfer will cost, and how much you'll get in the end. In many cases, you can also choose how you want to receive money—into your bank account, picking up cash at an agent location or even having money delivered to your home. Services and fees do vary a bit, depending on where the sender is based.
Go to WorldRemit
XE – send money almost anywhere in the world
XE is another provider which offers transfers to Australia from a good selection of countries around the world. They've been around for many years and – depending on where the sender is – you may find there's no transfer fee, but just a small markup added to the exchange rate instead. They have comprehensive services for individuals and businesses, so it's worth suggesting your sender have a look at the XE services on offer in their specific location.
2. Wise Multi Currency Account
Instead of having your sender convert the payment to AUD to transfer to you, you can also have them send in their own currency, if you receive your payment to a multi-currency Wise Account.
The Wise Account allows you to hold 50+ currencies in one account and receive international payments in 10 currencies including USD, AUD, EUR, AUD, PLN, and NZD for free. You can just keep an eye on how much your currency is worth and convert it to whichever currency you need when it makes sense, using the mid-market exchange rate.
Once you have your Wise Account set up, just give your local account details for the currency you're receiving to your sender, and Wise can do the rest. Once you have money in your Wise account you can hold, exchange or send it on. And you can even link your account with the Wise debit card for spending around the world.
Go to Wise
3. Bank to Bank International Transfer
A common way to transfer money is with an international transfer.
Your sender goes to their bank in person or online, enters your details, funds the transfer, then sends it for processing. Their bank converts the money, sends it over the banking network and it arrives in your account within two to five days after being sent.
Unfortunately, there are a couple of problems you might run into with international bank transfers—high fees and poor exchange rates.
Here's a quick summary of the various fees you and the sender will pay to make and receive an international money transfer:
1. Fixed fee, payable by the sender, for making the transfer
This fee is applied by the bank every time the sender transfers money internationally. This is a fixed fee which can vary based on where in the world the sender is. In the US, for example, these charges could run as high as 50 USD – that's around 75 AUD, just to initiate the transfer.
2. Intermediary bank fees, payable by you on the amount received
When banks transfer money internationally, it's possible your currency exchange will be routed through one or more intermediary banks. Each of those banks can take a fee out of the transfer – the amount varies widely depending on the banks involved, and can't always be predicted in advance.
3. Receiving bank fees, payable by you
Finally, you may also need to pay a fee to your own bank when you receive money into your account. If you're with Westpac, for example, this is another 12 AUD fee to consider.
Poor exchange rates offered by the sender's bank
Banks may not offer competitive exchange rates to send money, with substantial differences between the base rate and the rate they offer to the sender. These exchange rates are often two to three percent worse than the base rate, and depending on where in the world the sender is, they can be even poorer than that.
The combination of all these charges means that you and the sender could be spending 3% to 5% more than you need to for receiving money from overseas. At Currency Shop we run frequent comparisons to see how customers could save when sending money overseas. To show how much of a difference a bad exchange rate makes, we recently found that your recipient would get over 140 GBP more on a 10,000 AUD payment to the UK if you choose specialist provider Wise instead of ANZ.
4. Cash pickup
Your sender can transfer your payment for you to collect in cash at a location near you, through a specialist service like Western Union. In this case you'll need to find a convenient agent close by, and tell the sender that's where you'd like to pick up your money. Once the payment has been processed by the provider, the sender will give you a reference number to collect your money. Go along to the agent with your government issued ID document and the reference and get your money paid out in pounds there and then.
Having your payment sent for cash collection can be fast, and as long as you pick an agent nearby, relatively convenient, too. However, this is usually one of the more expensive ways to get your money.
Here are the common fees to look out for:
Transfer fee – this can vary depending on how the sender funds the payment, where they're sending from, and the currencies involved
Exchange rate markup – rates vary depending on the transfer type and the specific provider, but are often worse for cash transfers compared to bank to bank payments
5. Home delivery
A handful of providers offer cash for home delivery. In this case you won't need to do anything, just give your sender your address and be ready to collect the payment when it arrives. You'll need to provide a government issued ID to take delivery of the money.
Home delivery of cash is more commonly available in developing countries where access to bank accounts, ATMs and transport infrastructure may be tricky. If your sender is able to find a provider which sends payment to Australia for home delivery they'll want to check out the fees and exchange rates available as this tends to be a costly option as it involves a lot of work for the service provider.
6. Mobile wallets
If you have a mobile wallet through a provider like PayPal your sender might also send you money this way. Getting paid into your mobile wallet is easy and usually fast – as long as you already have a wallet with the provider your sender selects.
Mobile wallet payments can often be arranged with just an email address or phone number. That makes them convenient – but they can also come with high fees. Unfortunately many popular mobile wallets can't be used for international payments just yet – so you'll need to select one which has international reach to get your money this way.
What's the fee for receiving money from overseas?
The fees involved in receiving an international transfer vary significantly depending on how your sender processes the payment. If you're receiving a payment by bank transfer it's good to know that there may be several fees which are deducted as the transfer moves through the system. This is common when payments are processed using the SWIFT network.
The SWIFT network is favoured by traditional banks because it's established and reliable. However, it's usually also quite expensive and slow. Under SWIFT several banks known as intermediaries help to transfer the payment to your account. Each can take its own fee which is deducted after the payment is sent. That means your sender often won't even know it's happened – and you'll get less than expected.
Modern alternative international transfer services like Wise often avoid the SWIFT network. They use their own payment networks which can be faster and cut out the middle men. That means no surprise charges, so the sender can always be sure of the amount you'll receive into your account in the end.
Try Wise
Should I pay taxes when receiving money from abroad?
You don't usually need to pay taxes on money received from abroad as a gift, or if you're repatriating your own assets from overseas. If you're receiving money as income you may need to pay tax in Australia or in the country you're a tax resident in.
However, exactly what you need to do depends on whether you're an Australian tax resident, the type of transfer, and the value. Get professional tax advice if you're unsure.
What exchange rate will I get?
When you find an exchange rate with a currency converter or a Google search, you'll be shown the mid-market exchange rate. However, this may not be the rate you're given for your international payment. Many banks and international payment providers add an extra fee – a markup – to the mid-market rate, to calculate the rate they pass on to customers. This makes it harder to figure out exactly what you're paying for your transfer, and pushes up the overall costs, too.
Banks can often use a markup of about 2% – 3% on the mid-market exchange rate. To put that in context, a 3% markup would add 150 AUD to a transfer worth 5,000 AUD – or a huge 1,500 AUD to a payment of 50,000 AUD.
Not all services add a markup to the exchange rate. If you'd rather a provider which uses the mid-market rate and splits out the costs of the transfer transparently, check out specialist services like Wise or Revolut instead of using a regular bank.
Try Wise
Try Revolut
Related:
How long does it take to receive an overseas transfer?
International payments sent to your bank account using a traditional SWIFT transfer can take 3 – 5 days to arrive.
Specialist services which avoid the SWIFT network can often have your payment deposited into your bank account much quicker – some transfers are almost instant, and many will arrive in a day or two.
If you're getting a payment for cash collection, and the sender pays with a card, it can often be collected in minutes.
Is there a limit to receiving money from abroad?
Different providers have their own limits, which may be based on their own processes, or the laws in the sender's own country.
Can I refuse or cancel an international money transfer?
If your sender has transferred money to your bank account the payment often can not be reversed. You'd need to wait until it arrives and then send it back, which can incur extra fees.
For payments sent for cash collection, typically there's a fixed wait time before the payment is returned if it's not collected. In this case you can simply not collect the money, and it'll find its way back to the sender – albeit minus service charges, and with something of a delay.
Conclusion
The best way to safely receive money from overseas will depend on your priorities and the details of the payment you expect to receive. Your sender will have several options which each involve different processes and fees. Sending a payment with a traditional bank might seem like an obvious choice – but it's often slow and expensive. If you want to receive your money into a bank account, using a specialist service can cut the costs and mean you get paid faster, too.
Use this guide as a starting point to decide how best to get your money, and talk the alternatives through with your sender before the payment is made.
FAQs –
How much does it cost to receive an international transfer?
Often most of the costs of an international transfer are covered by the sender. However, if you're receiving a bank transfer, intermediary banks may deduct costs as the payment is processed, which can mean extra fees depending on the payment type. Finally, your own bank might charge you a receiving fee – which can be up to about 15 AUD, depending on who you bank with.
Do I need a bank account to receive a transfer from overseas?
You don't need a bank account to get paid from overseas – although getting your money deposited into a bank is often the cheapest option. If you can't access a bank account consider getting your money sent to a mobile wallet or for cash collection.
Can I receive an international transfer in another currency?
To receive an international transfer in a foreign currency you'll need a foreign currency or multi-currency account. Specialist providers like Wise offer flexible multi-currency accounts you can open online for free.
Do I need to declare an international money transfer?
Depending on your tax residency, the reason for the payment, and the transfer value, you may need to declare or pay taxes on the funds you receive. Get professional advice if you're unsure about your obligations.