5 Cheaper Ways to Transfer Money Overseas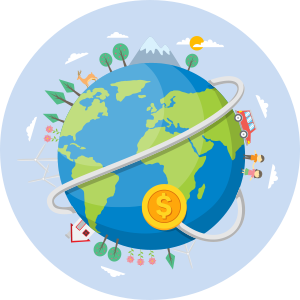 Using a bank is one of the easiest ways of transferring money overseas, but can also be the most costly.
Sending money to an overseas bank account is full of hidden fees which can be confusing and hard to spot.
According to the ACCC, "if you send AU$1000 overseas from Australia, on average you'll pay AU$9 more than if you sent an equivalent amount from the United Kingdom, and AU$23 more than if you sent it from the United States."
At the end of this article you'll find some practical steps on how to transfer money overseas without paying too much. But first, let's look at 5 of the cheapest international money transfers.

1. A Bank Transfer Minus the Bank
A bank transfer allows you to send foreign currency to another bank account overseas. But like we said, doing this directly from your bank can be expensive. There are Australian and international companies that specialise in doing exactly the same thing, except they do it with much lower fees and better exchange rates.
When and why it's cheaper:
If you are sending more than $1000, 'non-bank' money transfer companies can be the best way to transfer money overseas. This is because their fees are lower and their exchange rates are more competitive. Transfer fees vary between $0-$15 for small amounts but most companies offer fee free transfers for amounts over $10,000.

2. Peer to Peer Transfer (P2P)
P2P transfers work a little bit differently. Instead of wiring money overseas through a bank, companies that make these types of transfers match people buying currency in one country with people who are selling it in another. Wise (formerly known as TransferWise) and CurrencyFair are two of the biggest companies that offer P2P transfers and send your money this way.
Often a P2P transfer can be quicker because there are less banks involved. It can also reduce or eliminate a common hidden fee called a correspondent bank fee. Which again makes the transfer cheaper. Win-win!
When and why it's cheaper:
P2P transfers are often a good option when you're transferring up to $10,000. They are usually very transparent which makes it easier to calculate the cost of your transfer. Sometimes, companies like this charge a percentage based fee. So you need to be careful of this if you're making large transfers because the cost can add up.
3. Money Remitters (for smaller amounts under $2000)
According to the World Bank, international remittances totalled 585 billion dollars in 2017. Now, thanks to increased competition from money remitters, the cost of these transfers is being brought down.
The more popular remitters include InstaRem, Remitly and WorldRemit
When and why it's cheaper:
Money remitters specialise in smaller payments. They can be a much cheaper option for transfers under $2000, because their fee structure and exchange rates are usually much better. This is particularly true to less common destinations in Asia, Africa and South America. Unlike companies like TorFX or OFX, these companies rarely have a minimum transfer amount.

4. Send Money Overseas Online
It doesn't matter which bank or company you use - it's almost always cheaper to send money overseas online when compared to doing it over the phone or in person.
Many companies like Wise only offer online ways to transfer your money overseas. It might seem inconvenient but it does mean that they can lower the overall cost of each transfer because they don't have to pay the costs of running a store.
When and why it's cheaper:
In Australia, all four major banks charge a lot less for using internet banking to transfer money overseas. This is compared to going into one of their branches. This is largely because it costs a lot less for the banks to transfer money online than in person. You should still compare your options for transferring money online, before deciding to use your bank.

5. Bitcoin
You can use Bitcoin to send money overseas, but be aware that it can be quite complicated. Especially if you are not familiar with using a digital currency. To do it, you'll have to set up a wallet with a Bitcoin company, like Coinjar, then fund your online wallet with Australian dollars. This will then need to be converted to Bitcoin and sent to the person you are paying overseas. They also need to have a Bitcoin wallet and can then convert it to their local currency.
When and why it's cheaper:
Bitcoin can be cheap and fast for most transfer sizes. You just need to make sure you and your recipient are comfortable using digital currency. Also remember, that there can be more risk using a cryptocurrency than the other options we have discussed.
The Best Way to Transfer Money Overseas Depends on One Thing
It really comes down to your situation. For some people, the "best way" means the cheapest option around. For others, it's the fastest.
Below, you'll find simple guides on the cheapest, fastest and safest ways to send money abroad from Australia.
Instant Ways to Send Money Overseas Online
Sometimes, you just need it done, now! For those moments when you urgently need to send money overseas, we know the fastest ways to get funds to the right people. Here's our guide to instant money transfers.We trust two main companies for super-fast money transfers:
WorldRemit
WorldRemit offers a same day service to selected banks around the world. They have a large presence in Asian countries, so they're a great choice if that's where your recipient is. WorldRemit always displays the expected delivery time before you pay for the transfer, so you know exactly how long it will take.
Best Ways to Transfer Cash Overseas
If you want to send cash directly to the recipient, rather than pay money into their bank account, you have three options — Western Union, MoneyGram or WorldRemit. Western Union has the largest network and is competitive for certain destination countries like India. WorldRemit is cheap and their online service is easy to use.Let's compare Western Union and WorldRemit. Here's how much the recipient would get if you're sending $500 to the Philippines.
| | | | |
| --- | --- | --- | --- |
| Provider | Fees | Exchange rate | Amount received |
| Western Union | $5 - $7 | 50.25 PHP | 25,124 PHP |
| WorldRemit | $3.99 | 51.56 PHP | 25,780 PHP |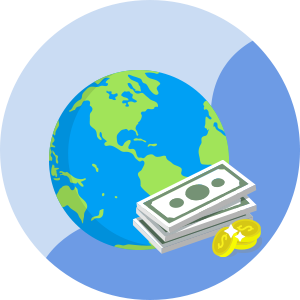 How to Transfer Money Overseas without Fees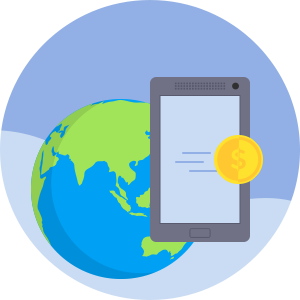 You can keep fees to a minimum, but you'll still end up paying for your transfer due to the exchange rate you get. Don't worry, we've read the fine print. The companies we've shared below provide the safest and securest overseas currency transfers that have no transfer fees and lower exchange rates than your bank. Find out more about how to transfer currency overseas with no fees.
XE.com offers fee-free international transfers and is a trusted name in the world of currency exchange
TorFX provides excellent customer service and fee-free currency exchange
World First is one of the fastest and easiest ways to send money abroad without any upfront fees
How to Transfer Currency Overseas Safely
If you want to keep your funds secure when you transfer large sums of money overseas, you have a few options. All the specialist providers we compare adhere to the strongest security standards and are fully regulated.
Bank transfer — you can send directly between your bank and a bank in another country, but you will pay high fees
Online money transfer services — specialist providers like Wise and World First are transparent, safe and fully regulated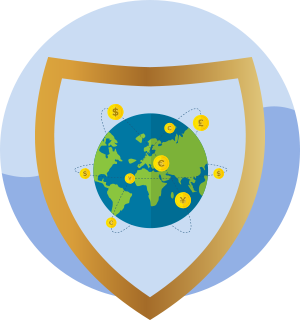 How to Transfer Money Overseas from your Australian Bank Account
Transferring money overseas from your Australian bank account is simple once you know how to do it, but you might be short on time to figure it out. Not to worry, we've put together this step-by-step guide to show you what you need to do. This includes registering your details (you'll only need to do this once), providing details of the money transfer, and the final payment.
Transfer money overseas from Australia in 3 easy steps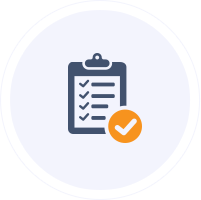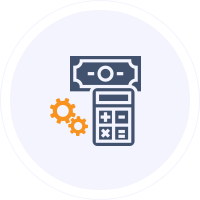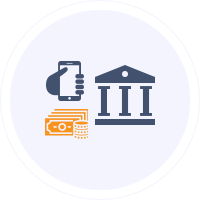 How to transfer money overseas using ANZ, NAB, CBA, Westpac or any money transfer service (well almost)
Every bank and money transfer service is different. There are a variety of ways to send money for international transfers and money transfer companies have a mixture of payment systems and payment types.
That's why we've put together these detailed step-by-step guides on how to transfer money overseas from Australia using the following popular companies:
Want to find the best time to buy?
Never miss a great rate again! Choose to track the rate daily or set an alert for the rate you want and we'll let you know when to transfer.
Things You Need to Know About Receiving Money from Overseas
There are ways you can increase the amount of money you get and the time it takes to transfer money from overseas to your account.
International Money Transfer Comparison and Reviews
Find the best international money transfer exchange rates to send money overseas from Australia. Compare the rates and fees from leading banks and money transfer services.
How to Transfer Money Overseas from your Australian Bank Account
Transferring money overseas from your Australian bank account is simple once you know how to do it, but you might be short on time to figure it out.